Last updated on March 17th, 2022 at 05:53 pm
Probably you may have tired of those regular and boring first date ideas?? Probably, you want some fun things to do on first date with your new partner, right?
YES… you don't want your partner to feel like "being on a boring date", after all. And so, to make your first date exciting and amazing indeed….here sharing some first date creative ideas for you to try on.
After all, those movies, shows, dine outs, or even visiting bars are not that much fun anymore. Isn't it?
These regular date places are not that much feels exciting and active, anymore. Because all you do there is to look at each other and discuss the same boring stuff on repeat. 
If you want to know that person, then simply asking at the dinner table, won't help.
You need some creative and fun things to do on first date date, too.
Really, there's a need for experiencing something innovative together or to create something for each other. And that makes the best option to learn more about a guy/girl on the first date.
Moreover, it also connects the person in a much better way. So, what are they some fun things to do together on the first date, that keep include both equally. Let's discuss ahead.
Fun things to do on first date with a guy/girl
1. Go on a walk together. 
You don't need anything unusual and too many great things to do on your first date.
Sometimes, simple bits work in your favor, too. Like a regular first date idea, you can order dinner at a restaurant and at the nearest hotel. That's great, too.
But, rather leaving after finishing the meal, prefer to take a walk then together. Have some extra time to talk while walking, that support to develop mutual connections and best feelings, too. 
Also read: 78 Questions to ask on a first date
2. Outdoor date activities.
Indeed the first dates at the dinner table, at home, or at the hotel sometimes get too boring and traditional.
If you don't want to be that boring person and like to have some fun then outdoor dates are the best option there. You can plan your first date on hiking, or mountain climbing, or other extreme activities together, too.
Especially when you two are adventurous personalities and have initial bonding then you can try unique and creative first date ideas.
Also read: Difference Between Friendship and Relationship
3. Go to an art gallery or Get creative together.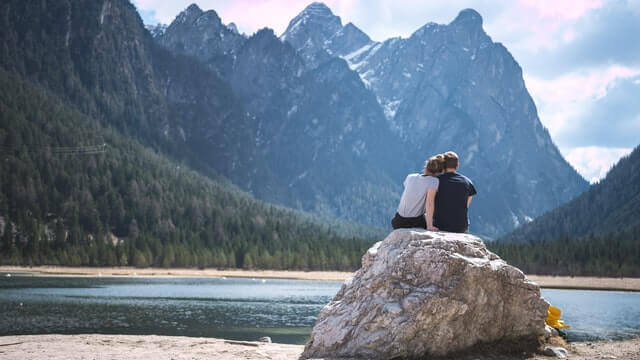 The highly recommended date place for two artistic personalities is… an Art gallery and museum.
If you found that a guy/girl also shares the best interest in arts as well, then this will be the best idea. If that's not possible, then you can do creative things together on a date at home.
There are many ideas on how to enjoy a date at home, but creating something together, is something else, above all. Involve each other in some creative stuff like, puzzle-solving, origami, drawing, cooking, or anything. 
4. Cook together for each other. 
Nothing feels great than enjoying something together that you two build together.
If you are on a first date and any, making food for each other is the best idea you can try. And keep your conversation going while cooking (Sorry, dating) together in the kitchen.
That would be the perfect idea to make your first date unique and extra memorable.
Also Read: Funny Tinder Questions To Ask A Guy
5. Play some first date games together. 
Who says dating is just like talking and knowing each other? There has to be some fun, Are you feeling the same?
If that's your option then arrange some fun couple games to play along. Playing games together is one of the most fun things to do on first date with a guy or even with a girl. 
Not limited to your high-end computer games, but talking about the card games, and puzzles or trivia games. 
Such mindful games are worth your time to play, as that gives you a chance to explore a person even more. It also boosts connection at a stronger level, via competing for each other in friendly aspects. 
6. Write something for each other.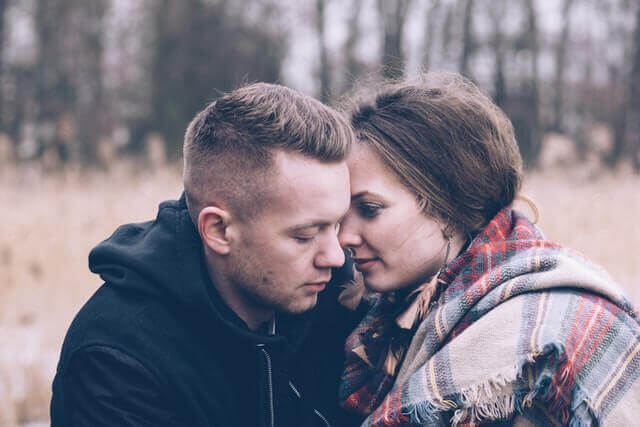 You two have spared your time for each other. And so, you definitely deserve to appreciate your contribution well.
If you feel the same on the first date, then write a thanking note for each other. It can be anything like what you like about another person and what's new you learn here.
Of course, this can be a better idea to know how successful your first date went.
Also Read: 108 Things To Be Thankful For In Your Life
7. Go for a long drive.
Long drives always make sense to enjoy with your friends and people you're dating.
This long road with no fixed destinations brings so many feel-good vibes to this developing connection. If you're in a long-distance relationship or seeing a person you've been dating online, then bring them to the nearest places.
Be their travel guide and enjoy this date because you have a long way to go.
8. Prepare a list of resolutions and wishes together. 
Don't wait for January to make the resolutions.
If you are well-aware of each other's taste and feelings, then this can be a fun things to do on first date with guy/girl. Show what you are planning for your futures and your purpose.
Also, check what they are expecting from life, and how you can support them there, too.
Also read: New Year's Resolution Ideas List
9. Appreciate each other and give first date gifts.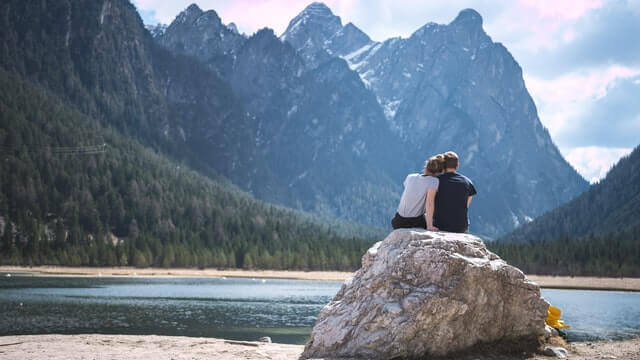 Even though it's your first date and first time meeting with your crush, you can bring some gifts for a guy/girl, for sure.
Yes, but your gift doesn't have to be big in size and price, too. It can be anything from chocolates, cards, keychain, or anything, that you think fits to the person.
It has to be a small and creative one, which makes the person feel appreciated, indeed. 
10. Get lost together. 
Even far advanced first date ideas but worth to follow.
Just two important conditions are… One, you two have been talking for the last couple of months, and trust each other well. Two, you both never went on a date earlier with each other. 
Well, then this one is your boldest first date idea, ever.
And that is to visit a completely distant place where you two have never before. It can be anything around your city or state.
It can be the same mountain tracking but with a new route.
Overall, the idea here is to get lost together and then find the way together. Because that's turn out to be a great experience and memories you've lived together and even on the first date.
Maybe this one is the extent of a first date experiment, but an extreme level of fun things to do on first date.
But, that also results in improving your connection to a stronger level…and that's even without thousands of boring dates, anymore.