Last updated on July 29th, 2021 at 03:53 am
At first, you feel excited. You may have butterflies in your stomach, increased heart rate, and some light perspiration. You're going on a date, and it is an exhilarating feeling.
But then, the nerves set in. Your mind races thinking about everything that could go wrong or everything that could go right.
Agree that, figuring out how to start dating can be hard! Especially in the midst of a global pandemic.
So if you are new to the dating scene and feeling overwhelmed, know that you're not alone. Keep reading, and we'll share our top five tips for jumping into the dating pool.
Let's go!
How to Start Dating
No matter how many Hallmark movies we watch, life (and dating) doesn't unfold as it does on the big screen. Dating can be messy, often unpredictable, and at the same time, can be incredibly beautiful. And if you are reading this article, then you're likely ready to think about how to start dating.
So grab your notepad and get ready for some pearls of wisdom. Dating isn't a science per se, but human behavior is fairly predictable. If you listen to your heart and follow our guidelines, you'll be on your way to starting dating.
1. Figure Out What You Want
This is perhaps the best way to start dating.
Many people enter relationships without being clear about who they are, what they do, and don't want out of a date or relationship. This may sound easy, but it will take a bit of work on your part before you go on a date.
To find someone who is a good fit for you, you have to know what you are looking for. Try making a list of traits, physical characteristics, or hobbies your ideal person would possess.
What are things essential to you? What are things less important? Are there things you would you be willing to compromise on?
Getting this out in a journal or wherever you keep notes will help you gain clarity around what you want and what you don't. And you can take that clarity with you into the world of dating.
Also read: How to Know If a Girl Loves You Secretly?
2. Fill Your Own Cup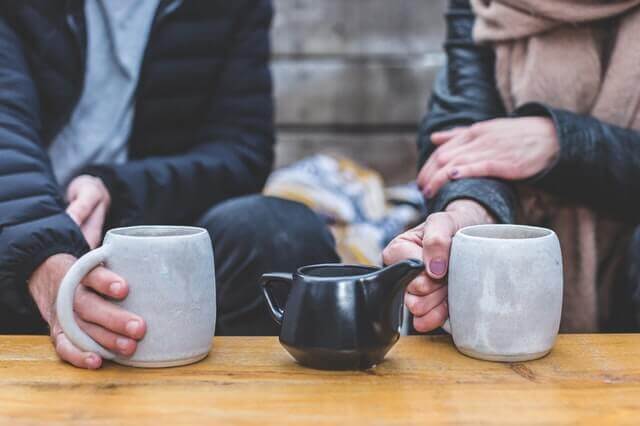 Probably you want to start dating, but don't know-how, Right?
Friend, you can't give what you don't have. In other words, if you don't know who you are, what you want, and have a deep well of self love; then you don't have anything you can really share with another.
Before you can have a happy and healthy relationship with someone else, you need to have a happy, healthy relationship with yourself. We're talking self-love, self-care, and knowing exactly what you need to be your best self. Then applying that understanding every day.
If this sounds foreign to you, check out the book The Four Agreements. It's a great jumping-off point to develop a healthy relationship with yourself.
3. Shout Your Intentions From the Rooftop
If you are thinking about starting dating, you don't want to keep that information to yourself. Let your friends, family, and even co-workers know you are open to new experiences. You never know who might know the perfect someone for you!
An easy first step is making a dating profile. There are scores of dating sites out there that are super-specific. Interested in vegetarian dating? There's an app for that!
No matter who you are and what you like, there is probably an app for it. Now that you know what you want, you're full-up on self-love, take it to the interwebs and your social networks. You may be pleasantly surprised.
4. Allow Yourself to Be Open
Don't let what you discover in tip number one blind you to other opportunities. If you are fixated on a particular kind of person, you may miss out on other options. Just because someone isn't exactly what you thought you wanted, they still may be a good fit.
When thinking about the best way to start dating, the key may be to start. Every date won't be perfect, or 'the one,' but they could be a lot of fun anyway.
By saying yes, you keep yourself open to opportunities you may have missed. Letting people into your life who may not meet your ideal parameters allows you to practice dating and learn about yourself.
5. Play Around With Flirting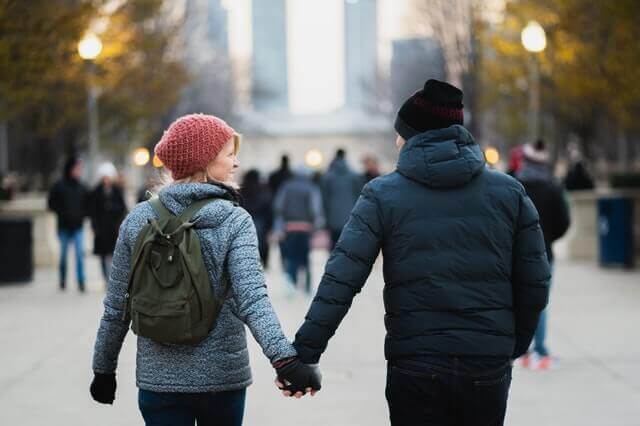 Some articles make flirting out to be some mysterious thing. The reality is flirting is super easy and could be considered 'pre-dating.' The basics of flirting are making eye contact and smiling.
If you notice someone you find attractive out in the world, your favorite coffee shop or bar, for example, try making eye contact. With masks being the norm now, smiling may not be perceived, but you can instead offer a little wave.
If they wave back, you can approach and see about making small talk. Get their name, talk about the weather, ask questions about them, see where the conversation goes.
Additional Insights On How to Start Dating
Dating means different to different people. In addition to the above, you will also want to think about what dating means to you.
Do you want to be romanced? Do you want to explore sex acts regardless of commitment? Do you want to master the art of flirting and the having non-platonic time with another person? Do you have specific things to try or don't want to try?
Getting clear on these things and practicing the five tips are a great foundation for happy dating.
Also check: Questions to ask on a first date
Ready To Get Out There?
Yea, you are!
When it comes to how to start dating, it really starts with you. Get clear on who you are, what you want, and what you don't. Find a dating site that aligns with those things and strike up some conversations!
Make sure to check out the rest of our site for more tips and insights on navigating your 20s. Happy dating!