Last updated on May 24th, 2022 at 07:32 am
Date questions are the base of the entire conversions. After all your hard works till getting 'YES' for the first date, is also on the stack, on this final stage. If you are looking for some interesting and good questions to ask on a first date, then you are in the right place. here we are sharing the best first date questions that support having this time amazing and plus to make your first date, a successful indeed.
Finally got fixed your first date with a crush you secretly love so far? Well, first of all, congrats on that. 
Probably now you're more confused than excited regarding the first date.
Undoubtedly, you are thinking about what to wear and what to ask on a first date, right? No worries, we are here to help you right away. 
Like in our earlier post we have discussed what to do on the first date, now it's time to have some questions to ask on a first date.
Sharing a list of interesting dating questions that you can ask a guy/girl on the first date. So that you both can have a meaningful conversation and understand each other, even better. 
Lists of Best and Interesting Questions to ask on a first date
Depending on other important aspects of the first date like… your mutual connection, mood and understandings…here we are presenting the different sets of questions to ask on the first date.
Not all questions are better to ask on the first date, especially when you two are meeting for the first time.
Because even though you two have talked for hours over the call, but still here you need to develop an understanding, though.
Same as that, there are some perfect bumble questions and answers for guys, help you to present yourself as an interesting person to send a match request or go on a date. 
But, when you two meet for the first time, the first date questions have to be interesting and exciting surely. 
After all, you both want to present ownself well and know each other more, RIGHT?
So, first refer to the sets of GOOD, FUNNY, and DEEP questions to ask a guy or girl on the first date.
Choose the right questions as per the mood and nature of that person you're going to date for the first time. 
Good questions to ask on a first date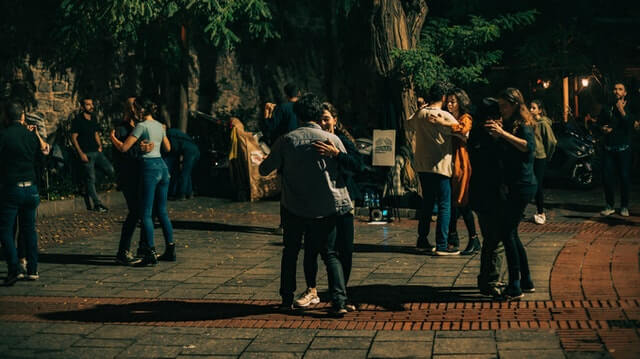 Having the right questions to ask on a date, is the first and foremost thing to prepare for in advance.
If you are looking for some interesting and good questions to ask a guy/girl your first time going to meet, then this first list is for you.
These first date questions are icebreakers that support you well to take the first step in the right direction. 
Well, these questions are exciting and aim to feel the person comfortable with you on the first date.
1. What's that something you're passionate about?
2. So, what is special about you?
3. Which is the place that you will never get tired of visiting over again?
4. Indoor or outdoor: which one are you?
5. Who are there in your family?
6. What's the first thing you do in the morning?
7. Who is your favorite singer?
8. What are those proudest moments in your life?
9. What is something that you want to try this month or year?
10. What makes you feel happy?
11. Needs vs wants? What do you prefer?
12. What've you done with your first salary or income?
13. Business vs Jobs? What's your opinion?
14. What do you do on Sunday?
15. The boldest decision you've taken and succeed at…
16. What is the first thought in your mind when you wake up?
17. What is the worst job experience you've faced in life?
18. What are the happiest moments in your life?
19. What do you prefer to read books or watching movies?
20. What will you do when you are stuck in life?
21. Do you consider yourself as 'underrated' or 'overrated'?
22. Where are you seeing yourself in the next five or ten years?
23. How to make your day unique and special?
24. How confident you are about being on stage?
25. Friendship vs relationship… What's your opinion about it?
26. Which application do you use the most on your mobile?
27. What is the most precious moment in your life? 
28. How much time do you spend on looking perfect or for make-up?
29. Which cartoon character do you think, you are?
30. What is the nicknames that your friend or family use to call?
31. What is your life plan and what do you want to achieve?
Read next: Best Tinder Bios For GIRLS To Shine With Lines
Funny questions to ask on a first date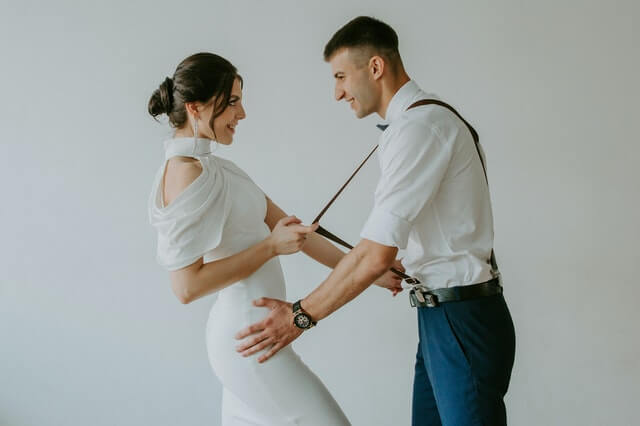 There are some interesting questions you have to ask on a first date, to know about a person well. It's okay to have some insight into a person and ask some personal questions to some extent only. 
Especially, when you two, understand each other well and already have some initial bonding built so far, then you can level up your questions, too. To have a light mood, you need some funny questions on the first date, too. 
Moreover, if you want to make that person even more comfortable from the first interaction, then funny questions on a first date are a better idea.
Plus, you can add such questions to your tinder or bumble bio to make it effective, and hold their curiosity.  
These funny dating questions not only bring a smile to their face but also build a strong connection between them.
If you feel that a person is somewhat adjusted to you and has a good sense of humor then you can go with our next set of first date questions. 
1. What are some fun facts about yourself?
2. What are the embarrassing moments that you still can't get over it?
3. Which movie have you watched the most times, and how many times?
4. What do you expect from a stranger you're dating right now?
5. Which city did you plan to settle in the future? And why?
6. Funny nicknames, you wish everyone would call you…
7. The best advice you've for the millennials. 
8. Are you a singer or a dancer? Smile… means you're both.
9. The stupid first date advice your best friend gave to you…
10. The best response you have given to, How are you?
11. Cartoon shows you're still a fan of.
12. Are you a bathroom singer?
13. Things you want to do before you get married…
14. Share the worst job interview experience you ever have. 
15. Name that boring movie, you give a person you hate. 
16. In which activity do you spend your most time daily?
17. Is there any strange experience in life that you'll never forget? 
18. The most ridiculous thing ever happened in your life…
19. The funniest slogan you want to give to your company…
20. What did you learn from your first love?
21. The hilarious things you did with your best friend. 
22. Some things that your parents don't know about you.
23. Which emoji do you use the most in your chat?
24, The funniest new year's resolutions you've ever taken. 
25. Share the strange dream you have ever seen. 
26. What did your friends give you on your last birthday?
27. What is the best use of time travel: To know the future or change the past?
28. Rate yourself: How confident you are right now. 
29. Is there any of your friends or family who know about this date?
30. Are you nervous or scared of something here?
31. Do you believe in love at the first date?
Read next: 55 Things To Say About Yourself To Someone
Deep first date questions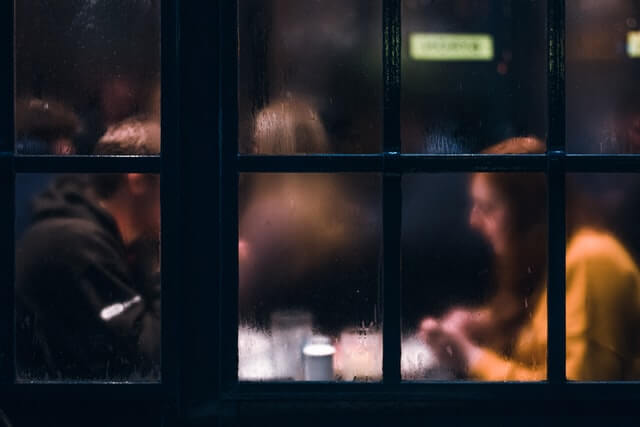 First or last, a date has to be easy and smooth always.
You better not trying to figure out everything about a person on the first date/meeting, as well.
There have to be some comfortable, relaxation, and laughter moments, that keep the person excited for the first date thoroughly.
And, If you are both quite adjusted to each other and know each other well via important talk till here, then you can go ahead with our next question sets.
This is a list of deep questions to ask on a first date.
Yes, as the name suggest these reveal something more about the guy or girl you going to meet for the first time.
But, before straight asking these deep questions make sure you have created early bonds well. 
1. What makes you unique and special?
2. What is your favorite genre of movies?
3. What are your special talents?
4. Who is the closest person in your life?
5. What are your free time activities?
6. How lucky this month is going for you?
7. Name a book, you'll suggest to anyone to read. 
8. Are you a morning bird or night owl?
9. According to you, a Dream job is…
10. What do you prefer, Binge watch with friends or all alone. 
11. Who is your favorite musician?
12. What makes the perfect morning route?
13. Country or place, you have a goal to visit in the future with your partner. Is…
14. What are your thoughts about you, you wish to change in your people?
15. Who is more productive…loners or team players?
16. Who is closest to you in your family?
17. How technical person you are in your life, actually?
18. Popularity or richness, what's one thing you prefer?
19. Things that you're thankful for in life.
20. What's something that you want to learn?
21. What are your weekend plans, with friends or alone at home?
22. What was the turning point that changed you completely?
23. What's your favorite quote?
24. What makes you different from others?
25. What're you expecting from life?
26. Three things that motivate you the most.
27. What are your thoughts on modern marriage?
28. Have you ever feel like taken for granted? 
29. Describe yourself in five or fewer words. 
30. What is a special thing that you are looking for in 'that' one person?
31. Which is your most successful or amazing year so far?
Read next: Best Tinder Bio Lines For Guys To Copy-Paste
What are you going to ask on the first date?
First date, is always that much exciting before the start, confusing throughout, and frustrated after it's done.
Well, the success of the first date, depends on both 'available' persons. How they really contribute to the conversion equally, is something that makes it meaningful indeed.
To have a successful first date, there's a need for some right questions to ask on a first date, to guy or girl.
Because the goal of these first date questions, is simply to keep the conversation interesting throughout. But, more than that it stimulating a new relationship, too.
Your date has to look enjoyable and not like a job interview, Right??
So, before straightway heading to the first date, make are you practice well before and have the right dating questions to ask a guy/girl, in the advance.
Next, if you want to take care of your partner's choices and opinions, first you better ask some good this or that questions to your partner providing deeper insights into their personality and nature.  
ALL THE BEST, and Happy Dating!!