Last updated on October 29th, 2020 at 04:11 pm
You very well know those benefits of waking up early.
But probably can't make it and prefer to sleep even more. Or just procrastinate about this whole 4/5/6 AM concept. 
Maybe you feel that lazy or sleepy to wake up early in the morning. Maybe that morning feeling good to you to sleep an extra two hours.
But if you really want to do something about "regrating of not waking early", then this article is for you. Because here we are sharing the life-changing reasons to wake up early.
What are the Benefits of Waking up Early in the Morning?
1. Early morning gives you a Leadership feel
When you are waking up early, while others are still sleeping, inside it feels you like a leader.
A leader who dedicate to the work, to own responsibility, and their peoples.
Just like, famous personalities, entrepreneurs, inspirations in the world, they wake up early in the morning and start their day way before the half population of the world.
If you wake up and people around you are still in their dream, that means they are Dreamers. But you're the one who already staring at work on your dreams.
Some see dreams during sleep only, while some see with while working for it. 
2. This early morning has good for mental health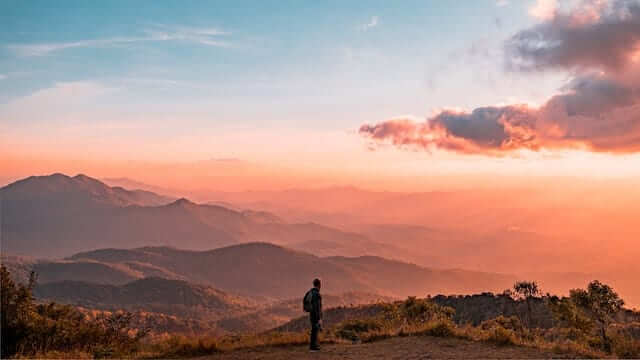 The atmosphere in the early morning is just healing and fresh.  
You can feel that clean air around yourself and feel it in your entire body and soul.
The beauty of nature can be felt in the first half when there are no more sounds of anything else, than nature, birds, and wind itself.
In the early morning, you get to know the beauty of nature and surroundings.
Take a walk in the nearest garden and feel nature. 
Want to feel good about the whole day, this early morning helps you there.
3. When you wake up early, you have time for everything
A habit of the wake up early will ultimately add more hours to the life of a day.
When you get to bed early and wake up early, you have extra hours. Such time you can use for productive and personal purposes.
Due to early wake-up, you are more likely to finish your work on time.
Stop surfing on the internet and scrolling to social media till late at night. That's something stopping you from wake up the next morning. You can't start your day early when you sleep that late. 
Waking up early morning is also the one daily habit to improve life, so make sure you plan your sleep well. 
When you wake up early for the first time, you'll know how much time you wasted, already.
4. You welcome more creative ideas and inspirations.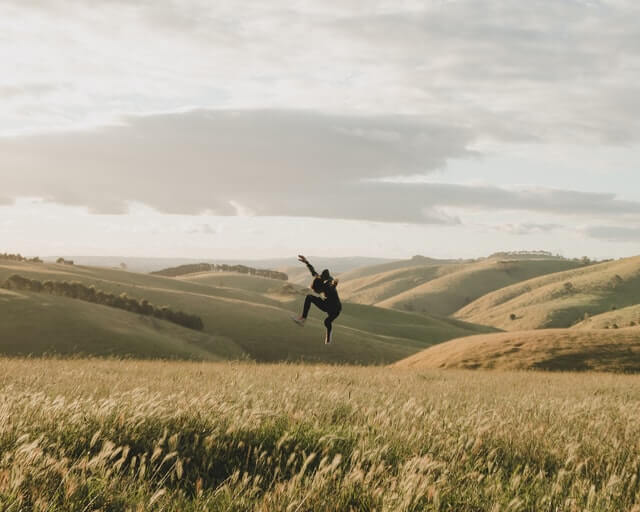 Attention!! Entrepreneur, authors, innovators, scientists, Scriptwriters or students…
No matter which work or field you are connected with. The idea generation and inspiration to accomplish the goal is you can get from early morning vibes.
The next benefits of waking up early are, that gives you extra time to plan and think with full focus. 
Early morning can refresh your soul and also fill your mind with creative thoughts. Your minds work faster in the early morning.
Because, you attract positive thoughts, from this morning vibes.
Just try once, wake up early. See.. this new day has something for you.
Also read: How to maintain a positive mindset in life ?
5. This helps you to cure procrastination.
If you are habitual to delay your work for the next Monday or next month, then the habit of waking up early can surely good for you.
Of course, this will be tough for the first phase. But, worth following.
The more you snooze to your actions, the more you going away from your Dreams. In order to attain a goal, you have to stop your procrastination first.
Develop a habit of wake up early and that helps you in overcoming procrastination. Waking up early brings positive change in you and you become self-motivated.
Stop snoozing your Alarm, that's not good for your Dreams. 
6. Habit of waking up early benefits your health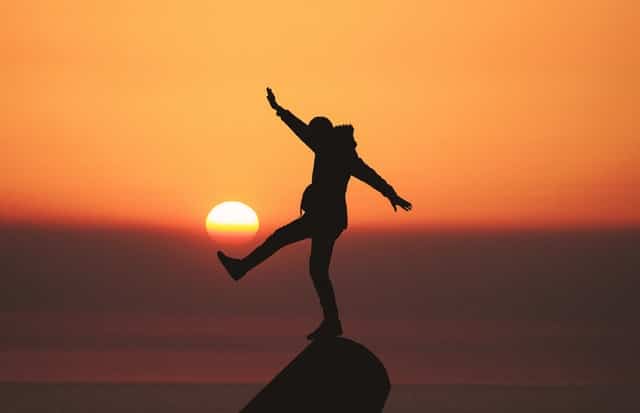 Physical health or mental health, the benefits of waking up early are endless.
Every morning has something feel-good vibes for your hearts and minds. You get to feel that amazing feeling in the early morning only.
With that extra time, you can also focus on your exercise planning and morning walk, too.
You have that extra time to work out and to maintain your body in good shape.
Now you are no longer complain that you have not that time for a workout. After, it's the best time to exercise, too.
This early morning has something special for you, Have you experience that? 
7. Early morning means more time for yourself
Like all other things, spending time alone with yourself is also important.
In a day full of work and peoples, you may not have that enough time for your own self.
But, the habit of wake up early in the morning gives you that enough time. And, you can explore yourself more, a bit every day.
Do meditation, yoga, or practicing on your instruments or anything. Do something that you want to do and feel your own presence.
Make sure you give enough time to yourself, too. 
Also read: Things to do in your Spare time : Me time
8. You feel your entire day refreshing and exciting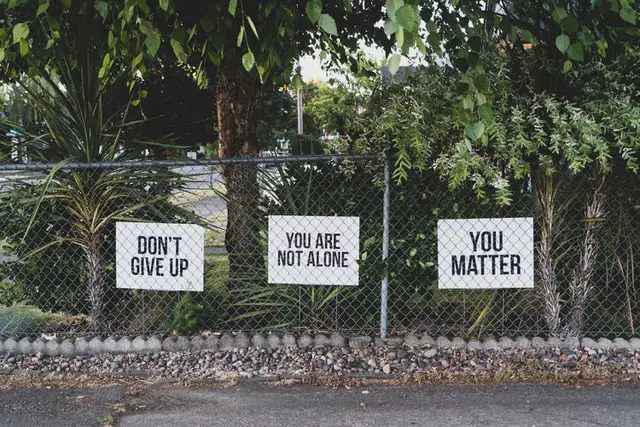 The first two hours of the Day-start shape your mood for the whole day.
So, to feel refreshed during the entire day, you need to spend your first two hours well.
Do somethings that make you feel better and give positive vibes. The best reason or benefits of waking up early is…it inform you, Today is something special.
That'll result in getting improvement at work, you can also notice your increased focus, too. 
Moreover, if you feel good, the people around you also can feel the same.  For that, you need to wake up early and experience a positive vibe, too.
Remember a smile on your face can make someone's day.
9. This habit improves your concentration. 
If you want to learn something, then this early morning is the best time to do that.
Morning is itself is a sign of rising. In the early morning, you have not that much distraction from people and other things, too.
Our mind works faster in the morning, and so it's easy to develop a focus, too.
Any hard things you learn in the morning, you can remember that for a long time. In order to focus on your work and to learn something new, it's' advisable to wake up quite early in the morning.
Make a habit that supports you to become a better person, everyday.
10. You find yourself growing with this habit.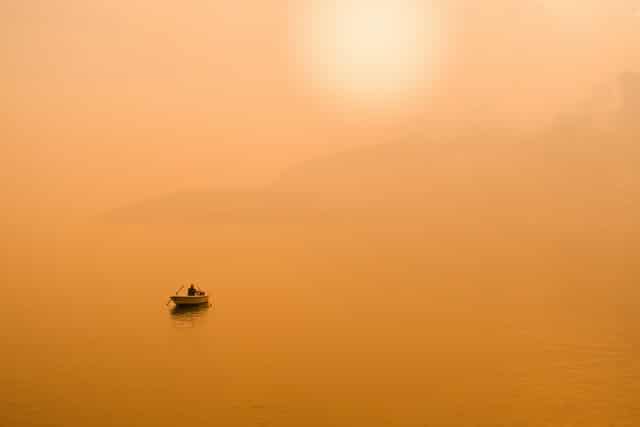 As you go through the routine of the world's leaders, you came to know that the 'habit to wake up early" is the common one.
This morning is powerful enough to feel you good about yourself and for your future.
More than any benefits of waking up early, this habit feels you great inside, for yourself. And you can experience that you are becoming a better version of yourself everyday. 
In early morning, you have enough time to plan your present-day and think about the future.
Once you notice the progress you're making, you feel confident about yourself. 
Your confidence reflects in your every decision and plan. Further, if you really want to see yourself as a future right leader then start with this one.
You are capable of anything, Just Believe in yourself.
11. Early morning there is no more Distractions
When you first time wake up early in the morning, then you will realize how peaceful the environments it is.
If you have a habit to wake up late, then you always find those noisy surroundings. Which end up give you frustrated morning feelings. As a result, you feel your entire day sleepy and demotivated.
Make a habit of wake up early and attract something that you really need.
You feel yourself purely, this early morning feel you great about this "amazing life".
Don't forget that your morning mood is the reason for how excited this day will be. So make sure you collect the fresh memories only.
Spend more time with yourself, and the things you really need in life.
12. You become more organized, more successful.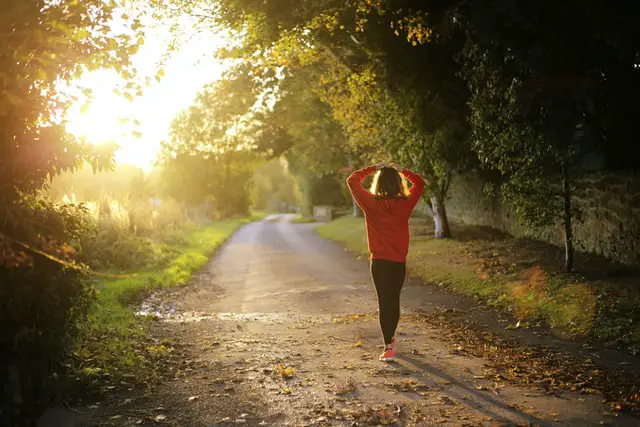 You have those amazing desires and dreams that you are focusing on. But, the question is… Are you really getting closer to your goals or not? 
Well, time management is also one important quality of successful people.
You're waking up early habits actually support organizing your day well. Once you finally have that habit, you tend to become more dedicated and focused. 
This habit supports you to have clear ideas over what to do today. And, so you can contribute to your goals, well.
Do something that puts you closer to your goals. 
What benefits you want to attract from this early morning.
There can be a long list of "reasons to wake up early", this is just a few of them.
Totally, acceptable that you are motivated and dedicated to your goals. But, just can't make it to wake up early, right?
Like said earlier this is the habit which you need to develop by time.
You need nothing to worry much if you can't wake up early.  You just need to find the right time, when you feel motivated and focused.
Some feel great working at late night, while some prefer the refreshing early morning. It's all just perception.
So, let us know when you are feeling productive? Among these all benefits of waking up early, which one you are closely related to?