Last updated on December 14th, 2021 at 06:50 am
Time with friends is always fun. But, spending time with crazy best friends is not less than a lifetime memory itself, Isn't it?
So why not to have some random fun best friend quotes there. To appreciate your best buddy or to inform their importance in your life, you need to share random friendship quotes there. 
Well, if you are searching for crazy quotes & sayings on your friendship, then here is the list for you. 
Sharing best friendship quotes and sayings for best friends that you also can use in your Instagram stories and caption, too.
Pass these quotes to your best friend or share to IG story to inform your best friend that they're special in life and you accept them as they are.
Fun Best Friend Quotes & Sayings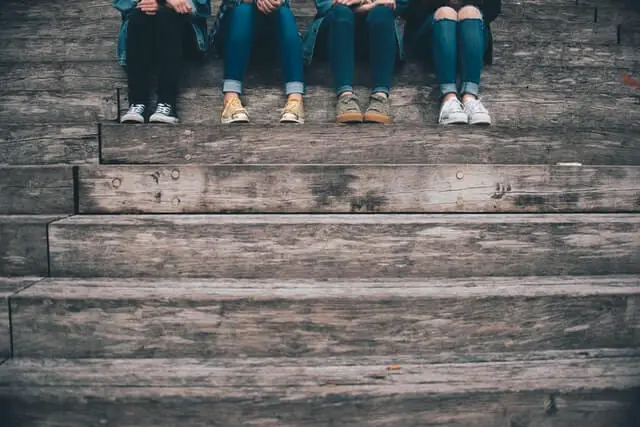 You don't need a hundred friends in life. Just one crazy best friend is enough. 
The weirder your friendships look to others, the more awesome that's for you.
Best friend: is the only person who has a powerful comeback of your insults. 
You and me are enough, we're a gang in ourselves. 
The best friend, who knows your real side and still prefers to be with you. 
Friend: Leaves last cookie. Best friend: Eats the last cookie, without asking.
True friends: Who stays with you forever in life. 
Good friends: Who helps you to develop positive habits in life.
Best friends: Who are the reasons behind all the great memories in life.
Have that friend in life to whom you can call at 2 a.m.
True friend: Who orders food for you. Best friend: Who eats your meal. 
No need for any new friends. My existing ones are enough. 
Thanks for being my best friend. Life without difficulties was so boring though. 
Let's stay best friends forever Because no one fits this role to each other.
Trust me, it's not real me. That's my best friend who changed me. 
Also read: 84 Unique More Than Friendship Quotes
Short funny friendship quotes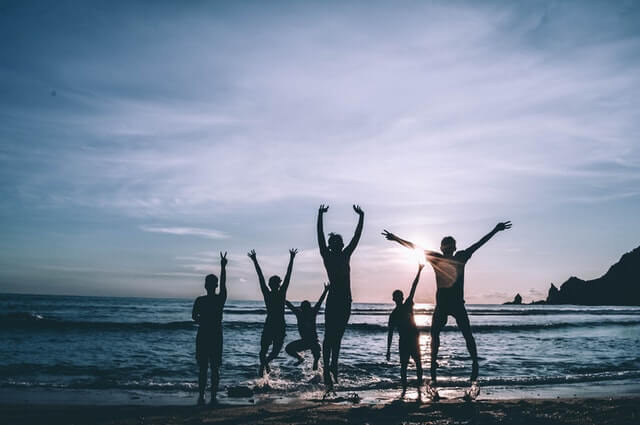 Best friendship: When others can't decide which one is the worst.
Love is blind, But friendship sees everything.
We have to keep our friendship because we know too much about each other.
Best friend: To whom you don't have to say "It was a joke!!"
The search for the best friend officially closed here. Better luck next life.
Have at least one friend in life, who stays true to you, even in your absence.
Want to see an advanced version of me? Wait, I'm calling my best friend.
We still can laugh at the same joke, because we're best friends.
In best friendship, either you feel annoyed or bored.
Best friends: Who judge everyone else around them.
It's God's plan to meet us as Best friends. Because our parents can't handle us as Brother.
That friend, whose laugh is funnier than the joke. 
That friend, who gives everyone relationship advice. But, actually, single himself.
Happiness is spending time with best friends.
Intelligent conversations are so boring. As I used to talk nonsense with my best friend for so long.
Me and my best friend talk in sign-language when our enemies are around.
We will stay friends forever. It's hard to find someone like you. 
Also read: Difference Between Friendship and Relationship
Funny memories with friends quotes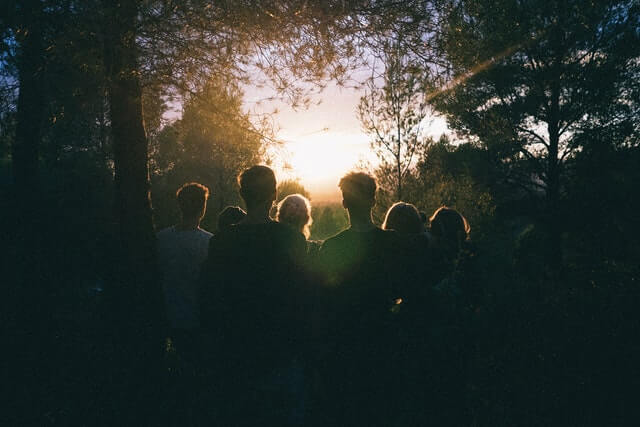 You just need crazy friends in life, that's it. 
Life without friends is really so boring. 
Happiness is meeting school friends after long. 
Crazy friends: Who ensures that no one listens to their mindless talk.
You're the perfect friend, who I was praying for. 
Best medicine: Spend some time with your best friend. 
Confused: Am i that crazy or you made me the one.
Let them call us crazy. We're just SPECIAL. 
Best friend: Talk everything about you on your face. 
You look sad today. Where's your best friend?
Best friend: The one who loves you more, when you insult them.
You're one of the best things in my life, Bestie.
Friends may come and go. But, a true friend stays there forever. 
Trust me, i was not like this before i met my bestie. 
Best friends are hard to find. Because they just become best friends eventually. 
The most common thing in every best friendship is, there are just crazy people. 
Great things don't happen all alone. Your best friend has to be there. 
That mutual understanding between me and my best friend is science, that only we know. 
I don't need a diet, my bestie is fatter than me. 
Freetime, coffee, and bestie… that's perfect weekends.
Something great comes, when best friends hate the same person. 
Also read: 100 Questions to Ask Your Friends About Yourself
Endnotes:
We hope you loved these funny best friend quotes.
Stay tuned to our website and consider subscribing to our blog, as we'll come up with more quotes that you like.
Moreover, if you have any special suggestions and thoughts on this post, then let us know in the comment section below. 
Thanks for reading!!