Last updated on December 11th, 2022 at 04:07 pm
Whether you want to publicly announce your relationship or openly show off your love life on Instagram, matching bios are the way to go. 
You'll get better ideas from these best matching bios for couples, which are cute, romantic, and funny ways to flaunt your relationship on Instagram. 
Apparently, creating 'matching bios' is a popular trend on Instagram. 
In which, couples share their love through their bios using cute messages or special lyrics.
You're interested in following this trend with your boyfriend, but you don't know how to write a matching bio, Isn't it?
Nothing to worry about. 
In this article, we're going to share the couple's matching Instagram bio ideas, which are all distinctive, and special and will inspire you to come up with your own. 
Good Matching Bio Ideas For Couples On Instagram
You two have amazing chemistry within. And that's clearly shown from the content you post on Instagram. 
You can make your Instagram profile even more special by using these best matching bios for couples only.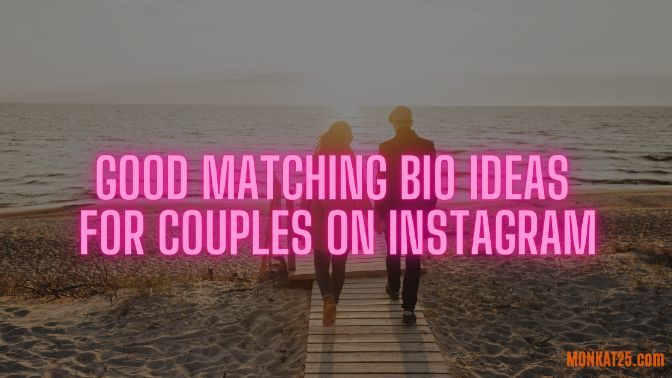 1. I'm a total catch… and I picked her, already!
2. With you, I can go anywhere… and be lost forever!
3. I can't imagine my future… without you.
4. You make me smile… and you make my day!
5. I don't want anything… I just want YOU.
6. I'm so grateful to have a life… and to have a person like you!
7. My other half… and my better half!
8. I used to love coffee… then I met you!
9. You're my dream girl… You're my dream boy!
10. Without you… I don't feel like living enough. 
11. With you, every moment… is a special one!
12. No one can take your place… in my heart.
13. I'm the one… you've been looking for!
14. With you… I feel like my every dream has come true.
15. There's one for everyone… and mine is here. 
16. You've no ideas… How special are you to me! 
Make your convo more meaningful with these clever things to talk about on Tinder, after getting matched.
Romantic Instagram Matching Bios For Couples
If you want your boyfriend or girlfriend to think of you every time they're on Instagram, you better have some romantic matching bios. 
These are not typical lyrics or songs, but romantic lines to prove your love to your partner using Instagram matching bio examples.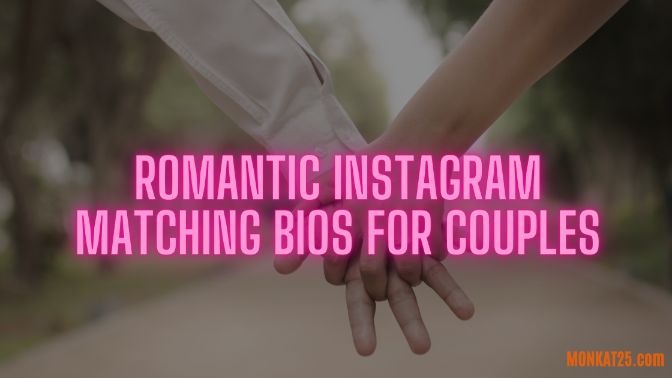 1. I gave her my heart… I also took his surname!
2. You're the one… who taught me how to love. 
3. So many people out there… and I look for you only. 
4. Because of you… I realize how important it is to be alive.
5. I'll follow you… no matter where you go, I'm with you!
6. I have a very beautiful addiction… and I don't want to get rid of her!
7. You're the first person… and the last person to have a relationship with. 
8. The more I know you… the more I fall in love with you. 
9. I forget about everything… when you're with me. 
10. Well, my every morning is special… with the idea that you're in my life. 
11. Because of you… I feel like living my best life!
12. Loving you… is the best thing I can do for you.
13. Into your arms… I feel the safest. 
14. More than myself… I need you. 
15. Right now, I'm living the best life… because you're with me.
16. I only meant for you… and you're only for me. 
To make her say 'Yes', you can try these flirty answers for 'Dating me is like-' on Hinge.
Cute Matching Instagram Bios For Couples
Your followers already know you two are the cutest couples on Instagram. 
So why not have some sweet matching bios on Instagram with your partner?
These are some of the cutest bio examples for couples, that you can copy and paste into your Instagram profiles.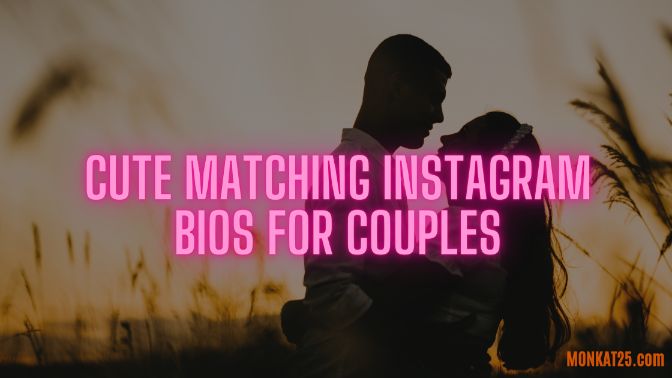 1. Nobody can complete me… except you.
2. Every time I see you, I realize… How lucky I am!
3. You're my love… and you're my life!
4. I'm in love with this person… and I love this person!
5. When you're with me… I need nothing else. 
6. With you… everything is special and romantic, eventually!
7. My heart is with her… My heart is with him.
8. I look up to no one… but to you only!
9. Well, I don't care about anyone… but only about you!
10. Seeing you every day… is like living in a dream!
11. You're my favorite person… and you're mine!
12. You're not perfect… but only with me!
13. I'm not lost… I'm in love, actually!
14. My life is better and great… because you're in my life!
15. I'm the happiest person… whenever I'm with you.
16. Not sure when… you become the purpose of my life.
Looking for some new things to do with your partner? Check out this list of the best hobbies for young couples.
Funny Couples' Matching Bios For Instagram
It's no secret that you're in love, and together you're a power couple. 
But more than that, you're also two best friends for life who also love to joke and prank each other.
To make engaging and interesting profiles, these are some ideas for funny matching bios for couples to have on Instagram.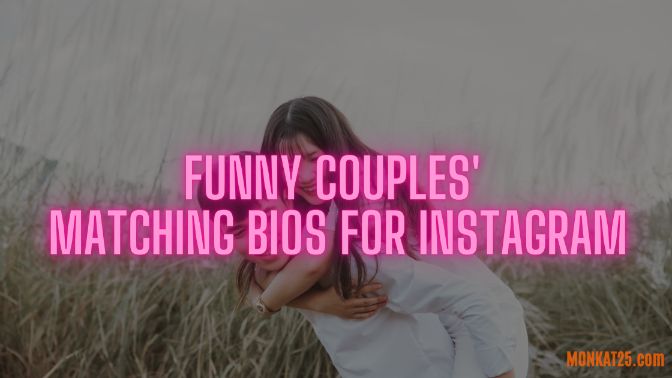 1. I'm the Mr. Perfect… I'm the Ms. Perfect.
2. You're my number one priority… even before pizza and soccer. 
3. Don't stalk… I have a boyfriend.
4. I am already taken… and not available anymore. 
5. I'm just a regular cool guy… and I know how to make him hot.
6. My every day is simple and perfect… That's because of me!
7. I'm happy that you're with me… I'm happy that you're happy. 
8. He wasn't this mad… but this girl made him go crazy.
9. I don't love you… but I don't hate you either. 
10. You're my honey… and I'm your bear.
11. Stay away… I have a girlfriend.
12. Don't stare at her…I'm watching you!
13. I was alone and lost… but not anymore. 
14. I'm with him… and I'm with her. Be careful!
15. Love you so much… that I also remember your birthday. 
16. I never knew how to love… but you taught me everything. 
On dating sites, try these funny dating profile headlines for females to attract guys' attention.
Conclusion
So now you've all the best ideas for Instagram matching bios for couples and you are free to use from the list. 
Here, we tried our best to provide you with the original bio ideas to follow with your partner. 
Whether you are a fan of funny or cute matching Instagram bios, these ideas will help you get started. 
Some Instagram couples like to make their profile even more romantic by using popular song lyrics and famous love quotes. 
Whereas, the bio examples we shared here will help you express your love quite uniquely.
But, don't think that matching bios are only limited to relationships only, it's also great for friendship, too. Check out this separate article on: good matching TikTok bios for besties.