Last updated on January 4th, 2023 at 05:29 pm
To impress your 'potential date' or to be upfront about what makes you dateable… these are cute, flirty, and funny answers to the most popular 'Dating me is like' prompt on Hinge.
Indeed, great ideas to try on your profile.  
Such original responses may enhance your dateability on Hinge. Moreover, they also tell why someone should date you, honestly.
Hinge has plenty of profile prompts to help you get your dating goals.
If you're looking for a casual date or just a quick date, 'dating me is like' is one of the best ones to use.
And, actually should answer effectively on their profile. 
You can use this prompt to help remain on topic.
Hence, if you want to make your dating intentions clear, or you want to show off what are the perks of dating you, this prompt will do.
How you answer the prompt on your profile…. actually determines your chances to get a match (and, date) from someone.
Also, this is one of the important questions to ask before going on a first date to get to know each other better. 
With your answers, you can be flirty, cute, romantic, or funny, depending on the type of date you are expecting and also what suits you comfortably.
When you don't know how to come up with such answers, these are useful and original answer examples will provide you with sufficient ideas.
Cute Answers To 'Dating Me Is Like' Hinge Prompt
Make your match feel more special and engaged. With these cute 'Dating I is like' answers, you can make a good impression on a hinge.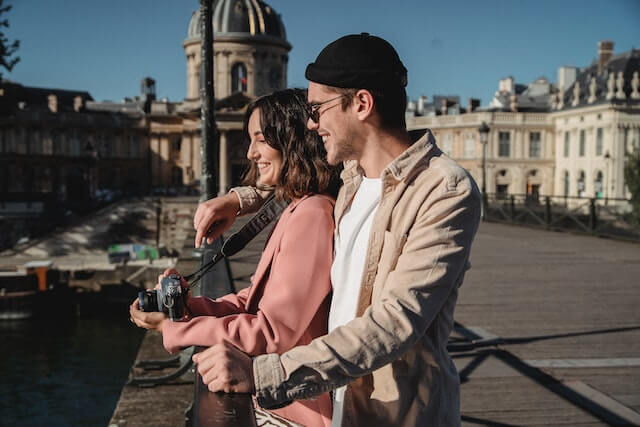 1. Learning that your crush has already a crush on you.
2. Hitting the jackpot with the first lottery buy.
3. Finding your long-lost crush from school days.
4. Getting a kiss from your celebrity crush.
5. Having someone who can make you a coffee.
6. Experiencing the deza-Vu!
7. Feeling as if all your dreams have come true now.
8. Meeting an old friend from high school.
9. Feeling at home, when with the right people.
10. On the first try, get something new and better than the rest.
11. Realizing that you've no debt. And, now all income is yours.
12. Being paid for your hard work and patience to find someone.
Plus, there are some of the best hinge prompt answers for men to get girls' attention.
Funny Answers To 'Dating Me Is Like' On Hinge
If you want to make your profile more interesting, try these funny responses to the 'Dating me is like' hinge prompt.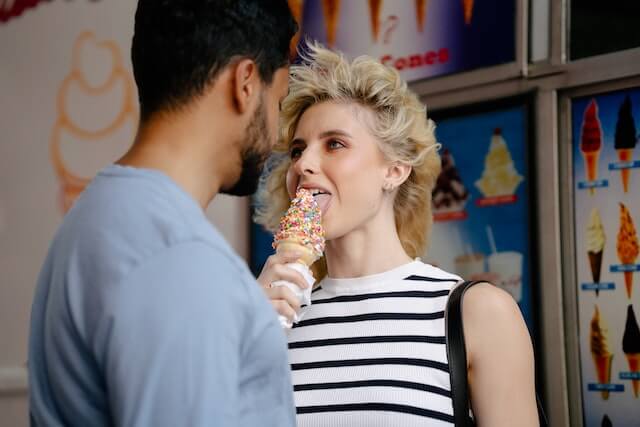 1. Being on the ride that you don't want to, but you're forced to.
2. Fixing the first deal in your self-employment journey.
3. Buying a lottery with the hope you will get the number one prize.
4. Finally, get to see the movie that you've been waiting for years to come to the theatre.
5. Getting your first breakthrough in business.
6. Riding a horse, in which neither you nor the horse knows which side to go from there.
7. Jumping off the cliff, thinking what if the parachute won't open on time.
8. Posing like a guitar player when you don't know how to play.
9. Having someone who can scratch you when you can't reach them.
10. Finding the viral meme songs that you have been searching for a long.
11. That 'relaxed feeling' after leaving a job that you've been thinking of long.
12. Seeing the phone is fully charged when you want to use it.
To spark your creative side, you better check these Hinge prompt answers for girls to be extra witty and upfront.
Best 'Dating Me Is Like' Answers Examples As Jokes
Regardless of what your dating goal is, these are the perfect responses to use in your hinge profile.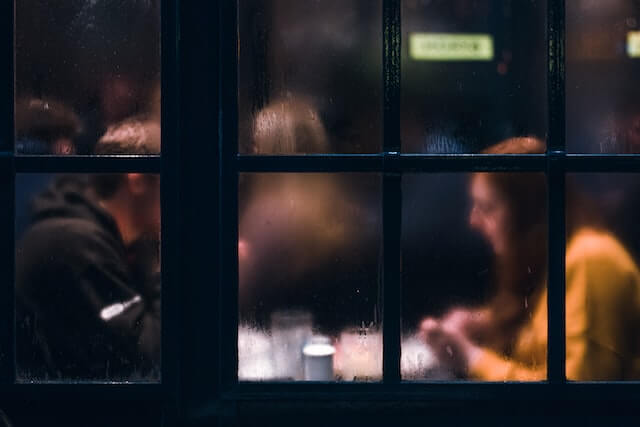 1. Experiencing your favorite suspense thriller movie in real life.
2. Getting the favorite songs on shuffle mode.
3. Expecting autographs but getting hugs from my favorite celebrity.
4. Feeling today is Friday!
5. Being excited like a kid who's going on a picnic the next morning.
6. Waking up and realizing you can still sleep for three hours more.
7. Holding a one-year-old kid for a minute and now he doesn't want to go back.
8. Getting a pup after a long time. Maybe on your birthday.
9. Fulfilling your one goal off the list.
10. Taking a ride to Jurassic Park!
11. Making your parents proud and happy.
12. Waking up and realizing that it's Sunday.
13. Adding the final pieces of the puzzle and now it's completed.
14. Taking a shower after a long work day. That feeling.
15. Knowing the answers that no one in your class, but you.
If unsure how to make your hinge profit stand out, these examples of good Hinge profiles will help you to get started.
Flirty Responses To 'Dating Me Is Like' On Hinge
Check out these flirty answers. It will make it clear what you are trying to communicate to your match. Possibly, your match is looking for such a passionate partner on a Hinge.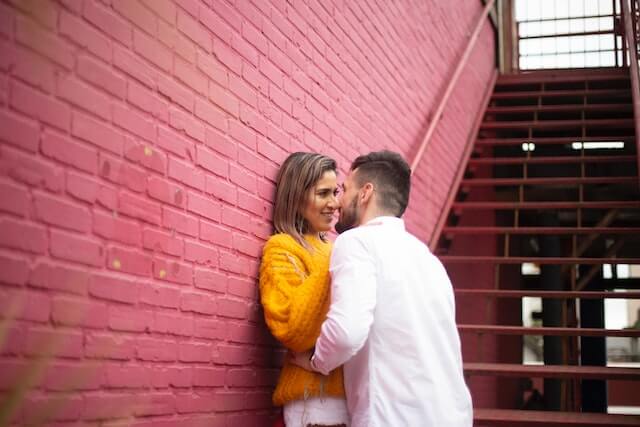 1. Getting your crush and ex, in one body.
2. Receiving attention from the hot stranger!
3. Meeting someone better than your ex.
4. Getting all the attention in the club.
5. Enjoying your 'me-time' on a lonely day!
6. Sitting next to crush for the first time on a long trip.
7. Waiting for your picnic bus to come and pick you up.
8. Having a partner who makes you forget about your bestie.
9. Finding something that you've lost long ago.
10. Getting the match request from a crush on dating apps.
11. Proudly announcing that you're not alone, anymore.
If you want your bio to be memorable, these are Funny quotes for dating profiles to use.
Good 'Dating Me Is Like' Responses To Hinge Prompt
In case your match asks about what's special about you and you don't know what to say, here are some ideas.
These are some good answers to this prompt that are smart and clever which may impress your potential date.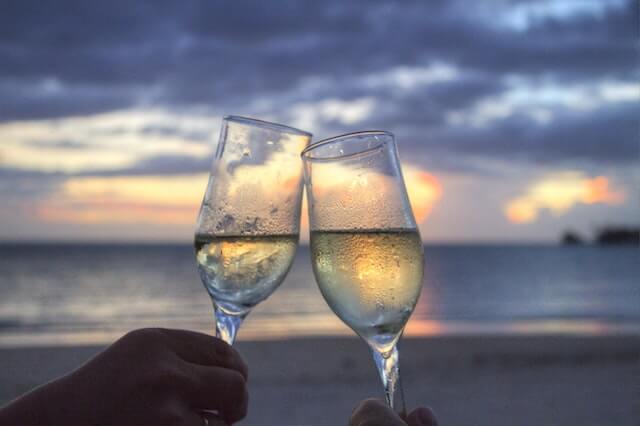 1. Getting compliments from old friends that you look great!
2. Realizing that your boss has resigned from the job.
3. Being able to stand up for yourself for the first time.
4. Getting a message that 'your salary is credited'.
5. Getting paid for your first job.
6. Overcoming your fear of heights, literally by skydiving.
7. Getting compliments from someone you're inspired by.
8. Being on the top of the mountain after a long ride.
9. Meeting old friends and realizing nothing is changed between your friendship.
10. the lucky winner, who gets discounts on every food item.
11. Receiving a surprise birthday present from someone you love.
12. Taking over your boss's position in the company.
13. Eating the final piece of your favorite food.
14. Leaving on the last day of college, before vacation.
After getting matched, keep your match attention with the best Hinge Icebreakers having some funny and great opening lines.
Conclusions
On your profile, you should have this 'dating me is like' prompt if you're looking for a date or if you want to appear as clever and confident as possible. 
Moreover, it is better to respond to prompts honestly and personally, to make it work. 
When you're unsure how to answer, consider the other profiles that ask the same questions.
All of the shared answers to 'dating me is like' hinge prompt are truly unique.
These examples are designed to provide you with better ideas, so use them accordingly.
Decide how you want to impress your match, whether with funny jokes or a brutally honest approach.
You can also try flirty responses, but they come with some risks.
Moreover, if you want to make your profile direct and interesting, you can follow these witty dating profile ideas for any site.
No matter which type of answers you pick from this list, you want to make them more interesting and unique.
If you want to win a date from someone, you should be knowing why they should date you in the first place.