Last updated on January 11th, 2023 at 04:31 pm
A nice profile photo is a must, but unique headlines elevate your dating bio even further. 
If you want to attract guys' attention with lines, follow these best dating profile headlines for females that are funny, mature, and good to go with.
'Wit and confidence' are also key to attracting men on dating sites, alongside your beauty.
A good headline does not have to be so perfect, but enough to tell a little about you, (more clearly, confidently, and creatively).
It's a headline alone that can make guys want to contact you.
If you want original dating profile headlines or need some examples to create one for yourself, this is the complete list for women only. 
Good Headlines For Female Dating Profiles
Make your profile headline simple and overall good for any dating goals you have.
These are the first lists of headlines for girls and women to use on any dating site or app.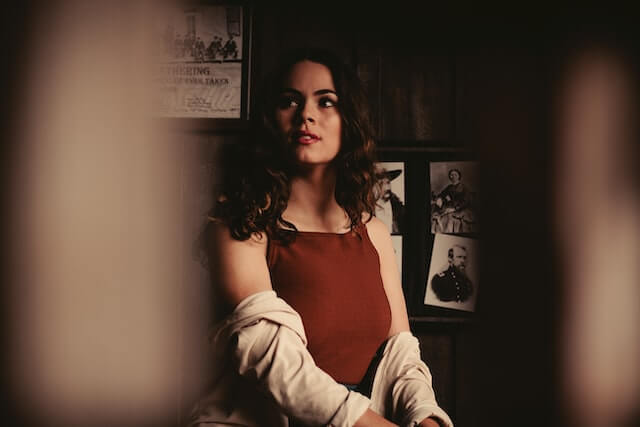 1. Hotter than you see and cooler than you know. 
2. Message me only if you find me smarter than cuter.
3. Want to know what it's like to date a boss, I can help you with that. 
4. My body should be the reason why you date me, there's more. 
5. Only the right man will see that I have a kind heart, too. 
6. Not a girl you wanted, but one you deserve.
7. I'm sure me and your momma will roast you hard.
8. Made a lot of mistakes in dating, want to be my next one?
9. Not here for anything serious or committed? That's a match!
10. Here I'm looking for a guy who will treat me like a lady of respect. 
11. It's not the connection, but the attraction you feel there. 
12. Have no idea what I am doing. But seeking some fun, anyway.
13. I've already given up on finding my soulmate, this is the final step.
14. Dear dudes, stop trying to be perfect! I just need a simple guy. 
15. So many shows are there, I am seeking a simple guy with a regular personality. 
16. I'm not going to date anyone unless I get some good date jokes. 
17. If you see dating as a game, better not play it with me. 
18. The right guy will understand me or at least care to listen to me. 
19. Looking for a man who wants to start a family.
20. Tell me the type of girl you want to date.
21. You get the same girl on any dating site. Have me, instead.
22. Not available for everyone. But the one, who is looking for anyone.
Well, the headlines are particularly the most important on Plenty of fish. Check this specific list of cute POF headlines for girls only.
Funny Dating Profile Headlines For Females
You're not the type of girl who just sits there waiting for a guy to make you laugh. but you know how to let the joke go on. 
Be witty..and these are some funny dating headline examples to attract guys.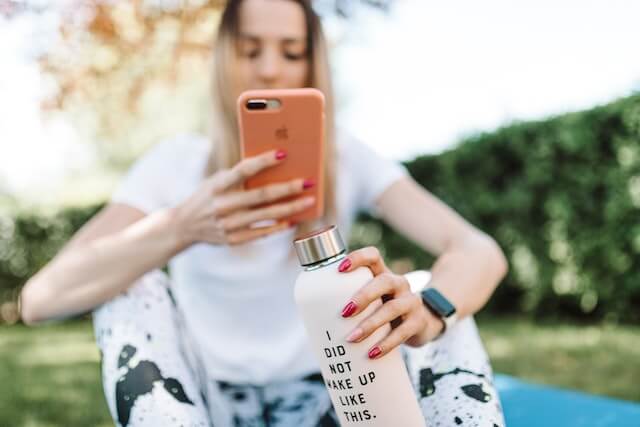 1. All guys are the same. But mine would be different. 
2. I'm not a fish. Still, I don't want to date a guy who loves fishing. 
3. Not a bad girl, not a good girl. A girl who knows when to be what. 
4. If you're a night owl, that means you have a girlfriend. Caught you. 
5. My instincts are very powerful, I can feel why you send requests. Beware. 
6. Certainly not an open book. I would rather be your personal diary.
7. Been in many relationships. They didn't work, so I'm here.
8. I can't promise but we both have to figure it out altogether. 
9. I won't get a paid subscription for this app. Hope my soulmate took it. 
10. If you have only good intentions, hit me up. I'm waiting for you.
11. Don't give me everything, I know how to take it by myself. 
12, Our cuddling session is the deal-maker. Just a hint for you. 
13. Tired of making wrong decisions. But not anymore. 
14. The right guy won't see me as a mess, but as a cuter one.
15. How you treat me shows whether you love your momma or not.
16. If we don't get along, I will match you with my other friends. 
17. A girl you always wish to date, but never asked. 
18. I know I'm a drama queen. And that's what makes the king fall for her, right?
19. If you have something new to offer, we can match.
20. I'm the girl you deserve… but the woman you never have. 
On tinder, shine your personality with lines. Have these: Cute And Simple Tinder Bios For Girls.
Clever Dating Headline Examples For Women
When you want some smart headlines that cut long stories into short ones, try these.
These are simply the smart dating profile headline examples that women and girls can use.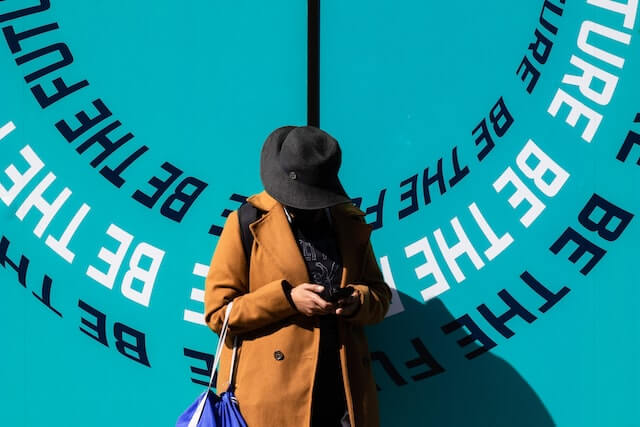 1. Share with me: What's your intention after our date?
2. Share with me what makes you dateable. 
3. I will pay the half you prove… you want a relationship or you're broke.
4. My ideal man would do anything to make me smile every day.
5. I am looking for a keeper who knows how to keep her woman satisfied. 
6. No matter which type of we're. We can at least have a coffee date.
7. Not a cheap girl you meet everywhere, not the one you meet at the mall either. 
8. You should be great at texting. Because we're doing a lot of it. 
9. Guys like bad girls, but still don't know how to handle her. 
10. Bad girls meet the right guys, and the right girls meet bad ones. What about me?
11. Not available for hook-ups or relationships. But friends with benefits.
12. Tell my name five times, because you sent a request. 
13. Have the power to change the bad guy into a good one. But I'd rather date a good day, instead. 
14. With me, you can certainly make your ex jealous. 
15. The craziest girl you've ever met in your life.
16. I'm hydrogen and want to make some water. Here, I'm seeking my oxygen.
Correct your hinge profile following effective tips with Hinge bio ideas.
Best Online Dating Headlines For Females
If you're just starting on a dating app or site and are looking for some fresh headline ideas, you can follow these examples.
Such headline ideas are perfect for common dating desires.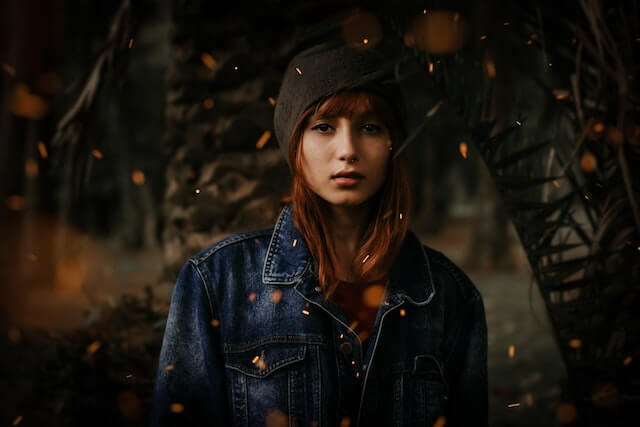 1. Your search to find a perfect woman ends here. Congratulations. 
2. My plan is to find a real man, have a nice date, and delete dating apps together.
3. This one swipe is a life-changing move, so think twice before you take it. 
4. You really worked hard to find me. Now send me a request. 
5. If I love your dog, but not you, that means I'll see there are two.
6. A guy can simply get a date from any woman. You just have to ask. 
7. I'm not lost, but I am finding the right man who feels lost finding me. 
8. If I laugh at your pick-up line, you get a date. 
9. I like to talk straight. So don't bring your dog to get a date with me. 
10. Do something your mom would be proud of you, like dating someone like me.
11. Ready for anything. But it limits either friendship or relationship. 
12. No ifs or buts, just good time. You make me happy and I'll help you. 
13. If you are such a nice and good man, why are you on dating sites? 
14. Please don't think I'm doubting you; I'm investigating you. 
15. I don't have heavy demands for you, just a Wishlist. 
16. Let me know why your previous date went so horribly. 
17. I'm an overthinker and may always have something going on in my head than you. 
18. Point is I'm not serious about relationships. So, I'm searching for a man who does.
19. If you send me a match request, that means your tastes are unique. 
When struggling to describe yourself on eHarmony, read these: eHarmony 'Personal Quote' ideas.
Mature Online Dating Headline Ideas For Females
On dating sites, there are players who are only interested in fixing their next game.
Keep them away but attract men who value women like you.
Follow these examples for mature headlines that are effective.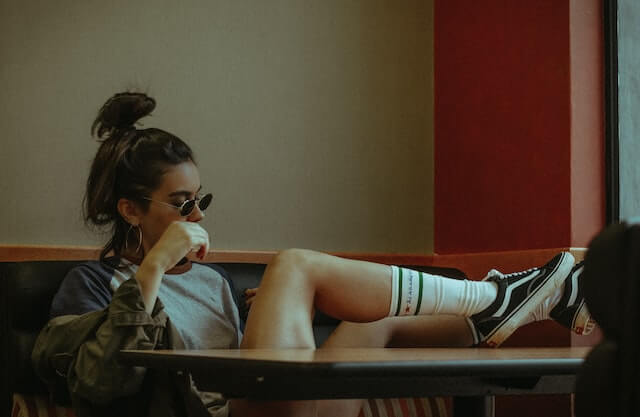 1. Looking for a guy who sees me as a liability, not his assets!
2. Telling you again, we are just friends (with benefits).
3. Relationships are not for me. At least for the next four years. 
4. If being with you is fun. I broke up with my all-best friends, for sure.
5. Serious commitment scares me. They last long, but are horrible.
6. Tell what is the best quality of a girl that makes you fall for her.
7. Looking for a man sensitive enough to cry during emotional scenes. 
8. While every guy is the same, what makes you different from them?  
9. Our first week will be a trial one, then I'll see if I can keep you or not. 
10. Not a typical female specimen you found on dating sites. 
11. Installed many dating sites, but ended up making more friends. 
12. My ideal won't be perfect but he will be better than my most friends.
13. Be my personal trainer. We can make things work out.
14. If you think I'm cute, I really am not. Absolutely not.
Make your bumble profile memorable, with these Bumble Profile Examples for Girls.
Short Dating Profile Headlines For Girls
If you want to grab guys' attention instantly so they want to know more about you, cute pictures aren't the only way.
Take a look at these short headline examples that are sure to get you noticed.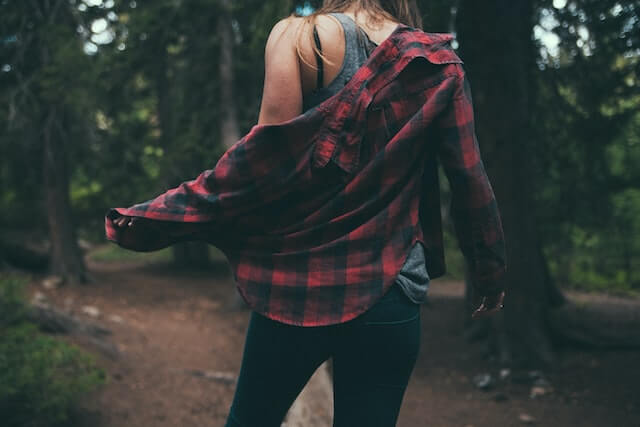 1. Let's write our stories from this moment.
2. One swipe can change two lives forever.
3. Let's just enjoy the moment, that's what I believe.
4. If you try to keep me, I will make it harder.
5. If you think I'm hot, wait until my makeup goes off.
6. Tell me what you're good at…
7. My expectations aren't high. It's not clear to you.
8. I will take your test to prove 'your lovability'.
9. Short girl with high dreams, even higher than yours, probably.
10. What turned you on a bad girl or a good girl?
11. We have to do it faster. Before someone picked up us.
12. I can't promise to satisfy you. But I want you to promise me.
13. Looking for a man who deserves to be my everything.
14. Let's promise you'll be my everything and I'll be for you.
15. I still love Netflix. Because my match hasn't swiped right on me.
16. Whatever we do together, will be memorable for sure.
17. Your mom surely will be happy to see we're together.
18. My friends never get my jokes. Maybe you will.
19. We can be together forever or not, but now is the time.
20. You have just one chance to meet me here, make it forever.
21. Who knows if we're ever going to see each other again or not?
22. We both are running out of time. Tell me, you're the one.
23. Good on the dance floor, great in bed. What else do you need?
Interested in simple and straightforward dating bios? Read this: Short Dating Profile Ideas For Women that waste no one's time.
Conclusion 
When it comes to headline, keep it simple and clear. Describe your purpose and best personality trait, uniquely. 
But, how to have some clever, funny, and creative profile lines that work?
Well, you can get ideas from these collections for the best dating profile headlines for females only. 
Feel free to use them for your purpose if you find the one that suits you.
Else, you can use these dating headlines collections as examples to create one by yourself. 
Make sure it's short and original. A dating headline is an honest and effective way to attract guys.