Last updated on February 7th, 2023 at 05:11 pm
Who said that matching bios are only for couples? 
It's also an excellent way to show how close you are to your best friend. 
Whether you're celebrating a wonderful friendship or want to give credit to your bestie, there are some cool and funny TikTok matching bios for best friends to try. 
This is the latest trend on TikTok to appreciate your buddies.
It helps in showing how proud you are to have such great friends and to make your buddies feel special, in the end.
Cool Matching Bios For Best Friends On TikTok
There's something special about your friendship, and you're happy to call him or her your friend.
It's your buddy and the one you can count on.
Whenever you do something together, it's simply great.
You want to have a TikTok profile that reflects how much your bestie means to you. 
Take a look at these cool TikTok matching bios for friends to pick what works for you.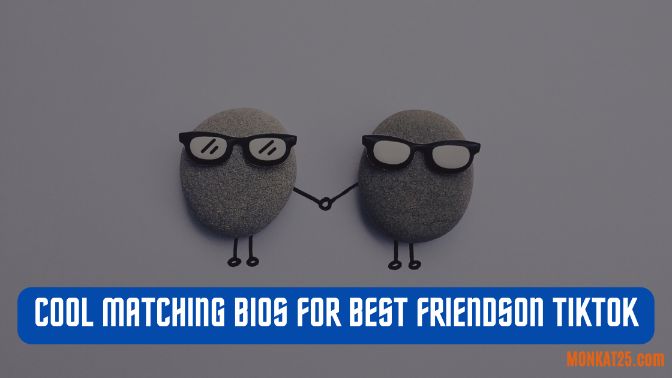 1. Everyone deserves a good friend… like you!
2. Alone and independent…. And happily, singles!
3. My friends are my family… My everything. 
4. Friendship is greater than… the relationship!
5. Last year we were strangers… We're now family together. 
6. Time with friends… become my daily routine. 
7. I'm okay if I have no friends… I just need one real friend like you.
8. Only my friends know… where I am right now. 
9. Divide by grads… united by craziness. 
10. Honest friends are… the ones you need in life.
11. My close friends know… how crazy I can be. 
12. If you don't find me anywhere… find me here. 
13. Don't laugh at me… you're my friend, too.
Looking for friendship on Tinder? You need to follow these best Tinder bios for making friends to make a friendlier profile.
Funny Matching TikTok Bios For Friends
When you two are together things can't be serious and ordinary. 
If you usually share your TikTok dance videos and follow trends with your friend group, your bios must be unique. 
You can also follow these hilarious TikTok matching bios for friends to get better ideas.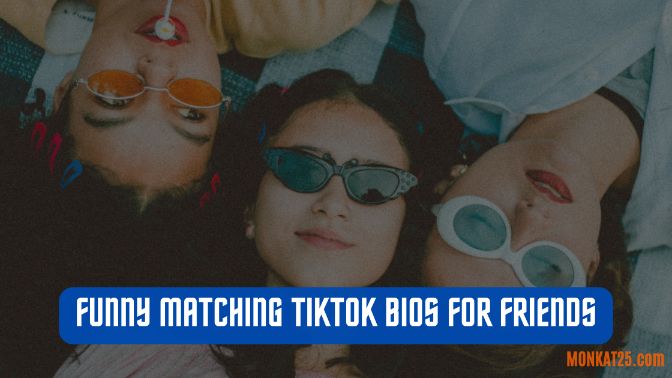 1. If you ever mess with me… you mess with us, too. 
2. Lover expects you to be perfect… Friends embrace your imperfection.
3. We're not the best… but you're my greatest friend. 
4. Yes, I'm happy to announce that… we're just friends!
5. Couples exchange smiles… we're friends, and we just laugh. 
6. I'm ready for anything… only when you're with me.
7. Yes, these are my one and only… best friends!
8. The biggest joke is… my bestie's face. 
9. Me and my friends have a superpower… to turn a serious situation into a funny one. 
10. I love my friends… because they're weird than I am. 
11. Nobody knows how to handle me… but these guys!
12. I don't need lovers… My friends are enough. 
Get her attention by sending these funny things to message on tinder, to avoid looking cheesy to your match.
Good TikTok Matching Bios For 2 Best Friends 
You can have matching bios to show how great your friendship is or to show your appreciation for one another. 
If you want to follow the trend as a group or two or more friends, these are some best matching bio ideas for best friends on TikTok.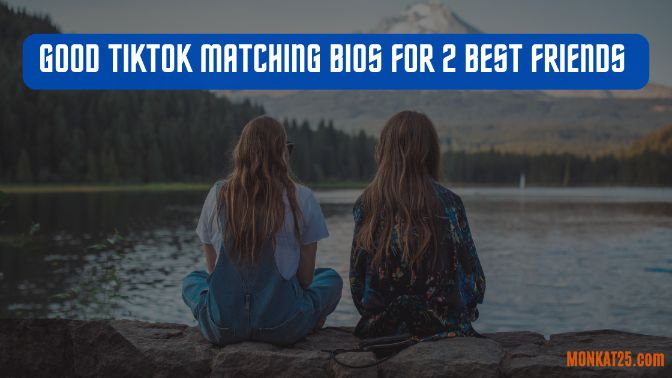 1. No matter what… I'll be forever your friend. 
2. Having an honest friend… it does matter. 
3. You're really lucky, if… you've friends to bother you all the time. 
4. Whenever I feel like I fall… I take my friends along too. 
5. Thanks, my dear friend… you're simply the best one.
6. So grateful for having amazing friends… like these!
7. With friends like these… Every moment is extraordinary. 
8. Every love story has its ends… but our friendship always has a fresh start!
9. I didn't pick my besties… but they became part of my life. 
10. Some have two or three friends… I have just one- the great one!
11. We all eventually turned into comedians… with crazy friends!
12. It's worth keeping a friendship… than expecting the same vibe from new ones!
Make your search for a bestie faster, with these Bumble BFF 'About Me' examples.
Best TikTok Matching Bio Ideas For Besties
If you want to change your TikTok bios to show how much your bestie means to you.
Else, you and your bestie want to have some special matching bios to honor their role in your life, follow these best matching bios ideas only for great friendship.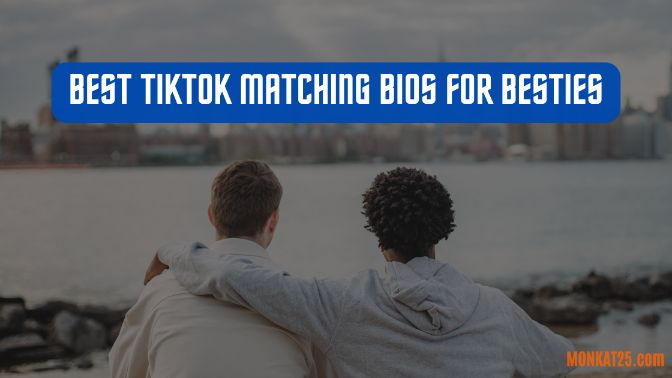 1. Having a friend who believes in you… is not less than a blessing. 
2. He knows everything about me… don't ask, he won't say anything. 
3. Me and my friends… together are a deadly combo. 
4. Thank you, bestie,… for being what you're. Love you, too!
5. I wasn't made this way… I've changed her to her best version!
6. Me and my friends are so comfortable…. Even our silence is hilarious.
7. Friends don't hurt each other… They beat someone who hurt his friend.
8. You get to see the real me… only if you're like my besties!
9. I don't need a bunch of friends… just two friends I have are enough!
10. Only good friends accept you… the way you are.
11. It's a blessing to have a friend… you can trust and be yourself. 
And if you're in a relationship, we have funny and romantic matching Instagram bios for couples to express their love.
Conclusion
You now have the best collection of matching TikTok bios for best friends, and a great way to celebrate such a unique friendship. 
If your TikTok profile is all about your dance videos with friends or you want to promote your friendship as a brand, the matching bio ideas to start with. 
Show your friends how much you love them and how special their role in your life is.
All you need to do is choose the cool to funny TikTok matching bios for best friends from the shared list.