Last updated on September 23rd, 2021 at 05:13 pm
Sharing the best inspirational quotes about never giving up, gives you a 'motivated push' every day to keep yourself going forwards, especially when you're feeling like quitting. 
You may have come across many quotes and sayings that talk about, "simply never give up".  
Yet that's not enough, because you still need some meaningful words that motivate you to regain your confidence and actually give you a reason to never stop and try again.
Even with great effort, there are times when you don't get a positive result, even if you've tried your best. and do every possible thing you could do.  
In such a case, 'Give up' feels like an ideal solution, by default.
And if you are on the verge of quitting, we won't let you lose hope in yourself that easily. 
So, here we are going to share some best quotes for not giving up and keeping you focused on giving your best, despite hard times and seeing no positive outcomes for now. 
Best Quotes About Never Giving Up
1. Be sure to look back on the day you decided to start this, before giving up anyway.
2. If your dreams are big then first learn how to stay focused and keep inspiring yourself, when no one is there around.
3. The only way to stay focused on your goals is to stop listening to those who doubt it. 
4. Before you simply give up, at least try one more time.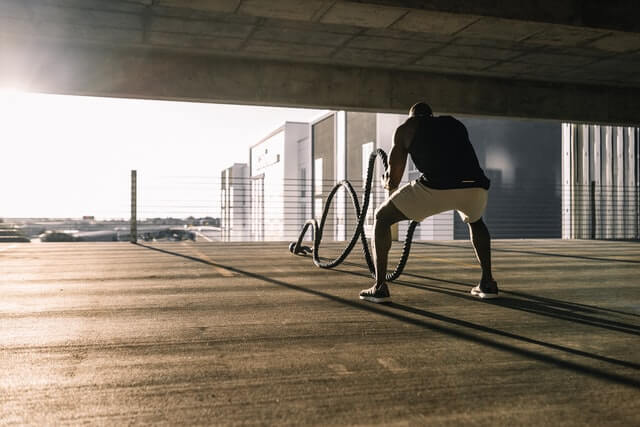 5. Give up on the things that hold you back, but not the things that keep you going.  
6. You always have the option to train yourself, work harder and try again. However, giving up is not your only option. 
7. When you see no one is helping you enough, be your own inspiration and get things done. 
8. Don't make a noise, you are still not successful. Don't stop, you are still far away from there. 
9. Keeping going and never giving up may seem difficult to you right now. But, it is all worth it, overall.
Read next: 45 'The Best' Forgive Yourself Quotes and Sayings
Never Give Up Quotes for Instagram
1. People who have previously given up regret it now and wish they had tried it one more time. 
2. Rather than give up, failure is an excellent way to learn an important lesson, preparing you for future challenges, when you look at it that way.
3. Whenever you are pursuing your dreams, giving up should be an absolute no-no. 
4. There is no sense in quitting just because fools keep shouting at your back that you can't do it. The person is either insecure or jealous.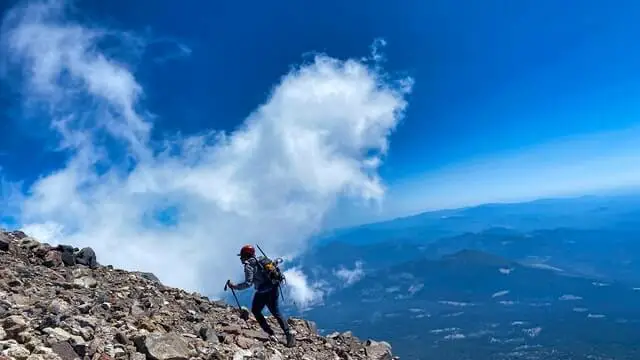 5. Everyone remembers the winners, but no one can remember who gave up earlier. 
6. When you feel yourself in a challenging or challenging situation, remember that it is a training session for you. 
7. Don't give up on dreams, especially they are your own dreams. 
8. The winner is the one who at the last moment changed his mind and tried one more time and succeeded. 
9. Have patience and give it some time, when you do something with confidence and pure heart it will work for sure. Not immediately, but certainly later on. 
Read next: 55 Things To Say About Yourself To Someone
Never Give Up Motivational Quotes and Sayings
1. Wish we can quit negative habits and toxic people that easily like we give up on our own dreams. 
2. If your dreams are unique and you're doing it for the first time, then make sure to stay inspired because the idea of giving up will be there.
3. If you take a small step and keep working with the same mindset, it is better than jumping too far and expecting that it will bring you results. When you expect results faster, you are more likely to quit a lot earlier. 
4. Don't stop especially for someone who will doubt you or simply waste your time.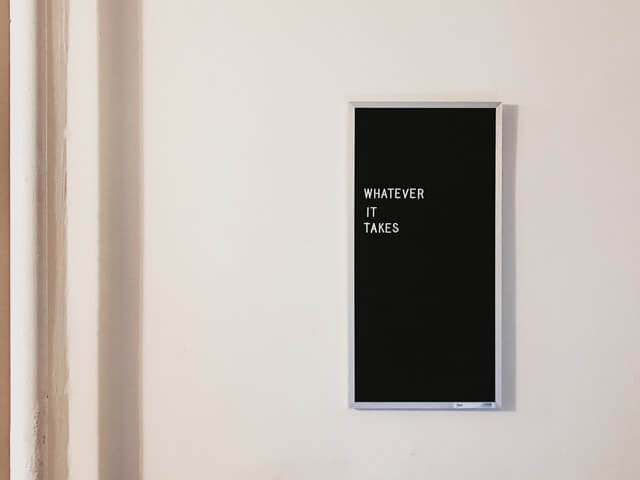 5. Don't give up just because you are alone and no one is there to support you. Instead, make it a reason to keep going, after all, when you work alone, you can stay inspired and focused. 
6. If the quitter had an idea how close they were at the moment, they won't quit anymore. 
7. Take it as a failure or just training that you may require for the next level. 
8. For those who are about to start something for the first time, I have a word for them… Don't ever give up. 
9. You don't just give up on your efforts or your dreams, you actually give up on yourself.
Read next: What To Say When Someone Going Through A Hard Time
Best Never Give Up Hope Quotes and Captions
1. Here you are considering giving up, while someone else is celebrating the success that you want to achieve. 
2. This universe is really smart because those who are strong, only get the challenges and struggle in life. 
3. Become so enthusiastic about a goal and so passionate about your work that quitting will never cross your mind. 
4. This success matters not only to you but also to those who support you and see you as an inspiration. So never give up.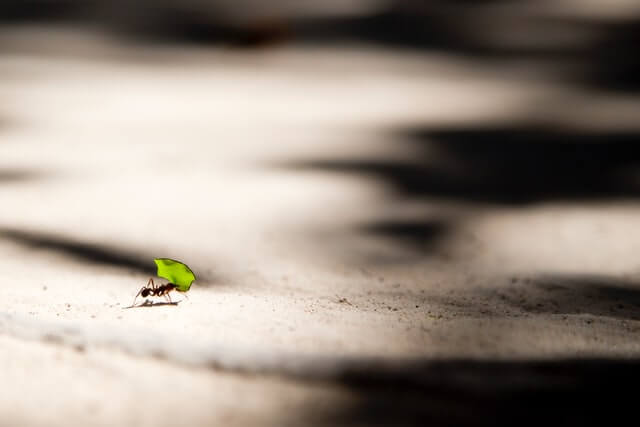 5. They will criticize you, they will doubt you, they will reject you. But, they can't stop you. 
6. Don't blame others to demotivate or stop you, it's only you who decided to give up. 
7. Work so hard that make others feel scared of you who think to compete with you. 
8. You have no idea but when you give up, you miss creating a milestone that others may take as an inspiration. 
9. The only way to stay inspired and forced on your work is to never be around negative people. 
Read next: 34 Learning Never Stops Quotes To Stay Inspired To Learn
Inspirational Quotes For Not Giving Up
1. Who says failure is a stopping point, it's actually a turning point of your process. 
2. If you think you can't do something without the otters' help, I recommend doing it. Therefore, you will find that you can do it better than their support. 
3. Take as many chances as you can take, face as many challenges you can, learn from as many failures as you can… but never give up.
4. Learn from your every failure because it comes with a lesson for you and not a reason to quit. 
5. The actual logic behind challenges is to keep you going and never doubt your abilities. This phase prepares you for something.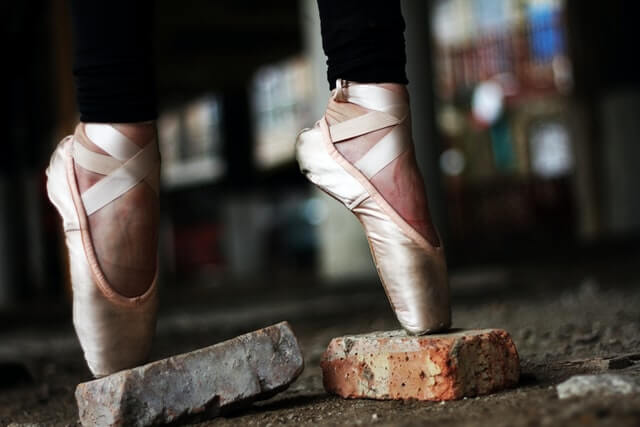 6. Those who never give up eventually look smarter, greater and sexier, because they are the ones who become successful in the end. 
7. Eventually, no one will blame the situation or another person for quitting. Because it was all your decision to give up and not someone else's. 
8. Instead of achieving everything in a very short time, invest the right amount of time and effort, as well as patience. 
9. I can go slowly, or I can take a break, but giving up is not for me.  
10. If you are on the brink of giving up, do not take any sudden decisions. Instead of that, take a break or go on a small vacation and then see what you feel. I'm sure, most probably you will choose to keep going.
Read next: 111 Collection of Questions To Ask Yourself Everyday
Never Give Up Captions for Instagram
1. When you don't know how to make it the perfect way, try doing it your way. 
2. Everyone faces failures, and you are not alone. You are alone when you don't give up and actually turn that failure into success. 
3. Your goal should be so powerful that no one will be able to distract you from it. 
4. In fact, when the idea of giving up pops into your head, it is actually done to determine whether you are mentally prepared for success. 
5. Don't look here and there. Don't seek advice from those who haven't been on the same path. Stay inspired within and keep going.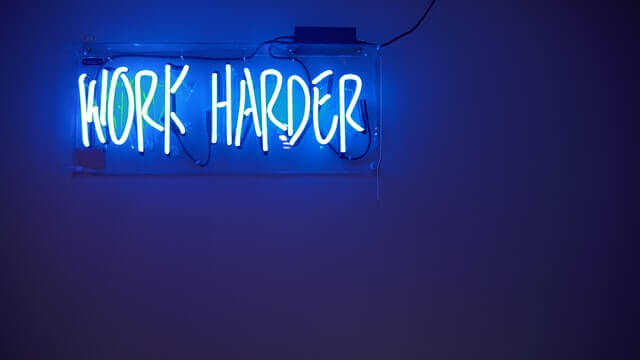 6. Either you give up and become one of the many people who have failed, or you can try again and succeed, which makes you an example for millions. 
7. Sometimes it's okay to quit, especially when something doesn't work out or won't let you work on it. 
8. If you give up now, you will regret it forever. Get up and keep going now… you'll have a great story to tell. 
9. Be your own inspiration, and don't look to others to do it, because you may need them later on and they might not be available all of the time. 
10. People won't remember you for giving up too soon, but with your approach to make the way out of challenges and actually do something which they can't.
Read next: 48 Insta Caption & Short Quotes On Life Lessons
Powerful Never Give Up On Your Dreams Quotes
1. Definitely, it will take some time to achieve the dreams because these dreams are all yours and no one is actually there to support you. So be your own inspiration and keep going without any complaints. 
2. If you tried and you failed, then you have nothing to regret. Ask the one who simply gave up and came back with nothing, but regrets. 
3. As far as passion and personal dreams are there, then make 'one more try' your plan-B. 
4. When you prefer to keep going and don't give up, you'll ultimately create something new for yourself that opens new opportunities for the entire world, as well. 
5. You don't have to be smart enough to give up at the right time, you have to be wiser enough to take the right decision on what to give up.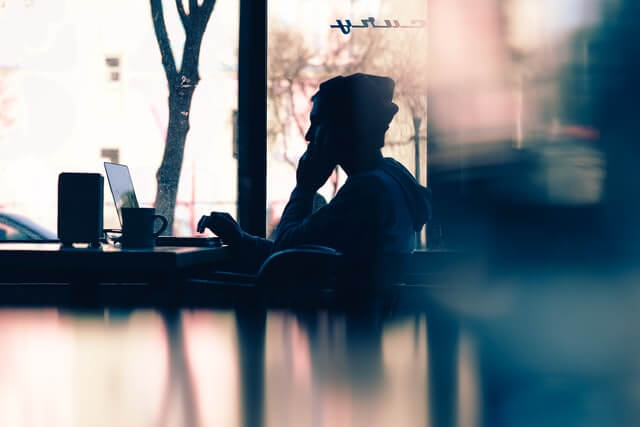 6. Before you think of quitting, make sure you have tried enough. 
7. No one wants to be seen as a loser, but getting seen as a quitter is worst than a loser with a lesson who at least had never give up. 
8. Make sure you have your confidence and inspiration packed within, you will need it later on. And this is going to be a long ride to success.
9. People will try to stop you and for that, they will create a situation for you to give up too soon. Because they inside know you can do it and that actually scares them. 
10. When you have such a high dream in life, never share it with others. Either they laugh at it or doubt it, and that will make you feel like you can't do it. 
11. Work like you are doing this for yourself. And never give up because you are doing it for others, too. This will serve as an inspiration for someone. 
Read next: 60 Unique and Fresh Instagram Quotes For Bio
Final thoughts: 
Remember challenging times do not always put pressure on you to quit or give up, it comes with a purpose to train you for something. 
Who knows, it might actually prepare you for the next level where even bigger challenges await. 
But, that never has to stop you from working harder. Instead, be part of the process, be patient, and never give up. 
During such times, it's important to make the right decisions, because this time will pass anyway, whether you take the challenge or give up. 
So why not to do something instead and actually achieve the success that you desired. 
Like these Inspirational quotes for not giving up? If so, please share this post with your friend, family, or office colleague who needs encouragement during these challenging times.
Which quote do you like the most? You can also bookmark this article so that you can refer to it again in the future if you need some more inspiration along the way.