Last updated on December 21st, 2022 at 04:43 pm
It is not money, but your time and genuine support that is the most valuable thing you can give to someone during a challenging time. 
Especially when someone near to you is struggling in life and feeling hopeless, be 'that someone' who listens to them and gives them faith. 
If you want to check what to write or say to someone going through a hard time, then here are some comforting words plus motivational quotes that you can text to make them feel inspired.
How Do You Comfort Someone In Their Hard Times?
Recently, you got to know that one of your friends, family members, or close ones going through hard times in life. 
Well, before you actually reach there, make sure you message them that you're with them. 
Tell them something inspiring, and make them feel confident plus hopeful in the first place.
Such a supportive gesture is enough to let them know that they're not alone, plus you're on a way to help them.
Plus, it is more important to know what to say to someone who is experiencing difficult times after failure, heartbreak, illness, or unexpected things in their life.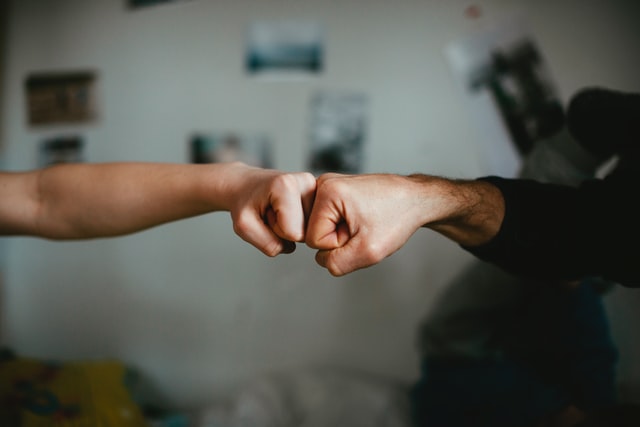 When you don't know what to test and how to comfort a person, you may end up saying something that makes them feel even more negative and frustrating. 
Even though your intentions are good, you better know what to say and how to say it.  
Indeed, we can not get people out of the situation all alone, they have to do it by themselves. 
But saying such inspiring words that convey confidence to them actually supports them to stand up by themselves. 
All such words are just to assure that person that he/she is not alone.
When you are going through a hard time, don't just think, Do something. 

When someone is going through a hard time, don't just advice, Do something. 
What To Say When Someone Going Through A Hard Time…
First of all, you don't need to do anything extraordinary to help them get through the hard phase of life.
You just need to share inspiring and confident words with them, that gives them hope to keep going and confidence to try again. 
Here you will find a list of the best things to say to someone who is actually going through hard times in life.
Depending on the situation and stage, here we break down the right words to share and text someone at the right time.
Plus, find the encouraging quotes that you give them trust in themselves and let them forget about giving up. 
Comforting Words For Someone Who is Sad Due to Life Challenges
Giving someone moral support when things get difficult is the first step to helping them.
Such comforting words are enough to give them temporary relief that what happened to them and let them know you can feel what they're going through.
Indeed, this is hard to accept but such things do happen in everyone's life once in a while.
Such words make the right choice to say or message when someone going through hard times.
Whether it's your best friend who lost his job, a friend going through a break-up situation, or a sibling who experienced business loss in the first attempt, this is something that you can share at first aspect.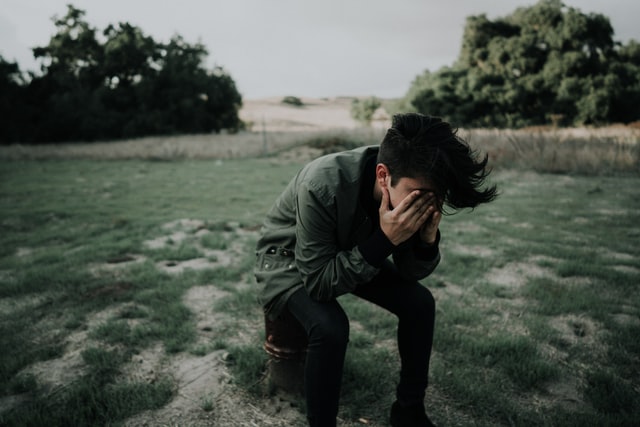 1. We all believe in you, you give your best efforts so far. 
2. You're a fighter. And fighters must fight back. 
3. Well, don't forget that you learned the most important lesson out of this. 
4. Of course, this time is tough. But, you're not weak.
5. There has to be some purpose behind it, maybe it's to make you a bit stronger and a great person. 
6. Please, never stop. Life gets tougher as you move forward. 
7. You don't have to fight with this alone, we are with you.
8. The best thing we love about you is, you just never give up. 
9. At least your life is not boring. And these challenges are the proof. 
10. You may be feeling low right now. But, remember this time will pass anyway.
11. Your life and time are much more important than this, so just leave it behind.  
12. You have the support of your people, who believe in you. Make sure you don't break their trust.
13. I know this time is tough for you, but I also know that you will come out stronger and smarter than ever.
14. No matter how hard this time seems to you, but always believe in yourself and the work you have put in so far.
15. Giving up is easy than ever but you also have to be aware that it's not the only option. 
16. You're such a strong person, that's why you've to face this. There's a reason for it.
Also read: Inspiring Quotes about Small Steps Towards Success
Inspiring Words for Someone in Difficult Times
If you just realized that someone has been in difficult times for a long time and needs your moral support as a true friend, colleague, acquaintance, and family member then this is the list for you. 
Here you will find some inspiring messages that are worth sharing with them when you're not physically available to them.
Such words, quotes, or texts from you not only give them comfort but also pass an inspiring feeling that they may need to handle take care of themselves in this struggling period.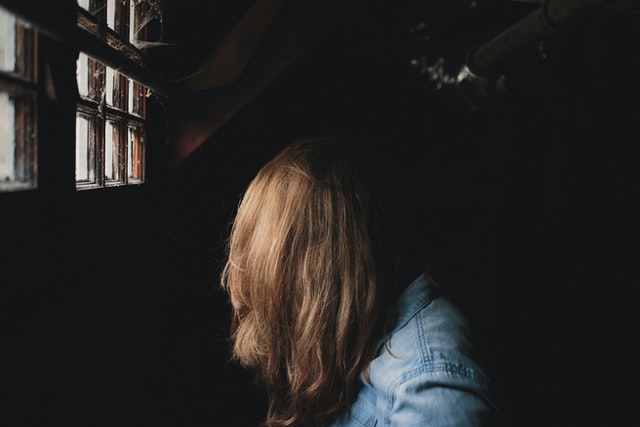 1. I have trust in you, my friend. There's no doubt you are capable of going through this.  
2. We are so proud of you for the way you handle yourself during these tough times.
3. Whatever I am today, because of you. I am here, just as you supported me, back then.  
4. We loved your passion and enthusiasm. Feel down for a moment, cry, get sad.  But, never think of giving up. Never let your excitement fade away. 
5. I wish I had a magic wand that could bring your pain and struggles to the end. 
6. Think of yourself as climbing a mountain. That is how hard it seems when you are heading for the great goals of your life. 
7. You always find me beside you anytime, you're my best friend. 
8. It's kind of inspiring to be around you. You're filled with positivity and dedication. 
9. We are learning so much from you, just keep going. 
10. You must forgive and forget. Follow this, if you want to lose some weight from your shoulder. 
11. Even these hard times and struggles you are having right now won't last forever. 
12. Have faith in you, in your efforts. Never stop.
13. Difficult time is not there you push you down, but to bring you up.
14. You have done a great job and I believe in you. So please never give up. 
15. I think this is the time to reanalyze yourself and look for areas to improve, than just staying lost.
16. Don't lose hope here, who knows this problem isn't that big as we see it.
Also read: 72 Quotes About Yourself To Start Believing In YOU Right Now
Encouraging Words for a Friend Going Through a Tough Time
You give them comfort, you give them hope in themselves, and now it's time to give them the confidence to try again, but harder this time.
Feel free to share these confident text messages with someone who is going through hard times. 
Uplifting words are there to re-develop their self-confidence so that person gets out of the negativity as fast as possible.
Indeed, the purpose of saying such words is clear and that is to make people believe that they can make it happen.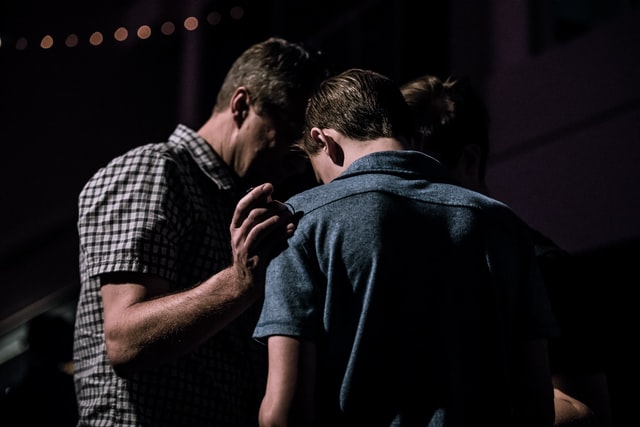 1. Relax, what you feel we all are related to, and you're not alone.
2. Wishing you all the strength and power to make it through these struggling periods. 
3. Our friendship is one of great friendship, we will share these hard times the same way we celebrate our good times. 
4. Giving up is not a good option here, you're already halfway there. 
5. It seems that God is preparing you for something. So, never lose hope in yourself, because God may have something special for you. 
6. The challenges here are the proof that you're being the greater version of yourself.
7. Well, I don't have any idea how I can help you. But I promise that I will be there for you if you just need someone to listen to you. 
8. Not every great thing happens eventually, such hard times are part of the journey. 
9. There is something great planned for you.  Keeping going is the best thing to do. 
10. Always believe in yourself, give the best you can. Fail as hard as you can, but never have the regret of losing an opportunity or not doing anything worthwhile in life. 
11. Well, it's not the end but the beginning of something great. Don't you see it?
12. We are with you, and you don't have to fight this alone.
13. We make the most of ourselves only during hard times. 
14. Stop calling it to struggle, call it training and growth, instead. 
15. We learn more from failures and challenges than from success.
16. You're strong, you can make it.  
Also read: Best Quotes For 20 Somethings To Keep Going
Positive Words for Someone Going Through a Hard Time
It may happen that a person already has confidence and hope in themselves, but no support from others.
And if you find that someone around is only having a difficult time, just because there is no one to be with them, then these are the best things that you can do rather than just saying. 
Such words are not limited to giving moral support, but to genuinely help a person.
This list of messages eventually makes them feel that someone is there beside them to support and grow through this challenging time. 
No matter if it's your close friend, family member, new colleague, or even a stranger, truly helping them is much more effective than just saying that you will help. 
And these words are enough to show that you're ready to help.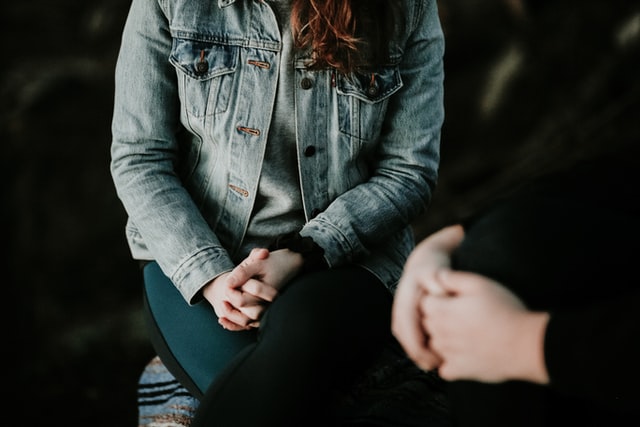 1. I'm there for you. Who told you that you're alone?
2. Not a big deal, I will take care of this. You just relax. 
3. Why didn't you inform me earlier? No worries, I will handle this. 
4. You don't have to be hard on yourself, after all, no one is perfect here. Not me, not you, not anyone else.  
5. Don't take things too personally, you're not responsible for everything. 
6. How can I help you? Do you have anything that I can do the best for you?
7. Do you need time alone or do you need some company?
8. Let go of something that you can't control. You have a future to build by yourself. Focus on that, instead.
9. I think it's time to forget about the past and think about the future that you're stopped creating due to this.
10. Let's handle this together. So, what is your plan and I have something to suggest.  
11. Day or night, I'm always with you. Call me anytime you need me with you. 
12. Understand that this is a challenging time, but I'm sure later will eventually feel grateful that this happened to you.
13. I have a quote for you: Only those who get to face the challenges and hard times in life, who are actually stronger and ready for it.
14. There must be something important for you, like lifetime lessons, Did you notice that?
15. Stay motivated. Keep going and never hold yourself back. Because, your quest hasn't ended yet, My friend. 
16. I know I'm not able to understand what you're going through, but what I know is this is going to end well. 
Also read: Inspirational Quotes About Life and Struggles
What to Text Someone Going Through a Hard Time
Well, you can't be there every time for your friends, family, loved ones, and anyone close to you, but a physical distance never has to make them feel like they are struggling alone in hard times. 
Till the time you actually be there to sit alongside and support them, it's a good idea to share positive and inspiring messages or quotes with them.
You can call or text them and that way you actually show that you are the one they can count on you. 
Because you care for them and wish nothing but good for them.
And if you are looking for some text messages to share with someone having a tough time, then you can get some ideas from the given paragraphs which consists of the right messages, quotes, and positive things to make them feel comforted, indeed.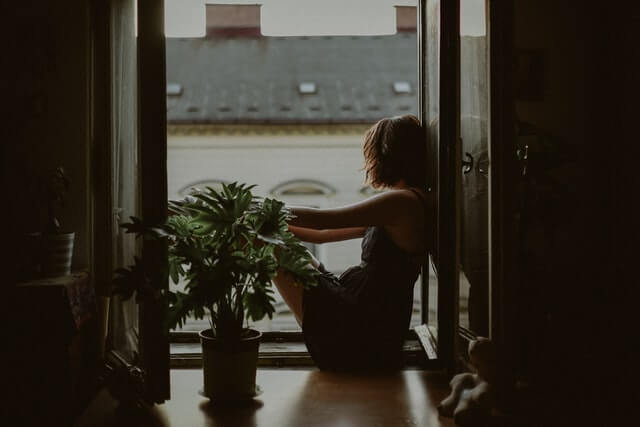 1. You are the strongest person I have ever known in my life. Stay strong and never lose hope. 
2. To me it's truly shocking to know that you have to face such a difficult time in life. But my friend, I know you will make the right choices and make a better way out. 
3. Believe in yourself. Indeed, this time is tough for us. But, it will pass, like it always does. 
4. Worst things happen on purpose and sometimes we have to accept it as it is. But, we never have to hold ourselves back just by looking at challenges, it's a good idea to create the opportunities within. 
5. Take your time my friend, this time is tough for you. And as far as i know, you will make the best out of it. So stay strong and I will be there soon. 
6. You can always count on me, my friend. I'm there for you always, whenever and wherever you need me beside you or share something. 
7. I will never forget the support and help that you provided to me when I was struggling. Now I think it's my time to help you the same way. Hold on my friend, I will be there soon. 
8. Never think that you are alone, I have always been there for you and I will be there. 
9. Well, this pain is just temporary so don't take it too seriously. This time will pass and it will become a life-changing memory that you will use to inspire others. 
10. Life has become really tough for you. But my friend, this time comes with a purpose and I know it's something important that we need to look at first. 
11. Seems like your life journey will be an encouraging one for many others. So for now, don't feel down and try to make the best out of it. Because that's what we can do here. 
12. Maybe I'm far away from you, but you can always text or call me anytime when you want to share something or need someone for moral support. 
13. I'm here cheering for you like a loyal supporter who never lost hope in their team, even when the team is not performing well. Because I know one day, my team (you) will rise again and set a milestone that no one can ever reach. 
14. Hey Dear friend, I just came to know that you're dealing with a challenging phase right now. I just want to let you know that don't ever think that you are alone, your best friend is here always, anytime when you need. 
15. Tough time never comes anyway, there has to be some purpose like, to prepare you for something. So, better to give yourself some time and take the lesson out of it. Stay strong, buddy.
Read next: 59 Good Morning Hustle Quotes To Stay Inspired
Motivational Quotes about Going Through Tough Times, to Text Someone
Text messages and sharing your positive words with them are all fine to comfort someone when their time is tough.
But, sharing something inspiring and motivating, like quotes about hard times and staying strong, works the best there. 
So, in the next section, you will find some positive and encouraging quotes to share with someone who is going through a trying period.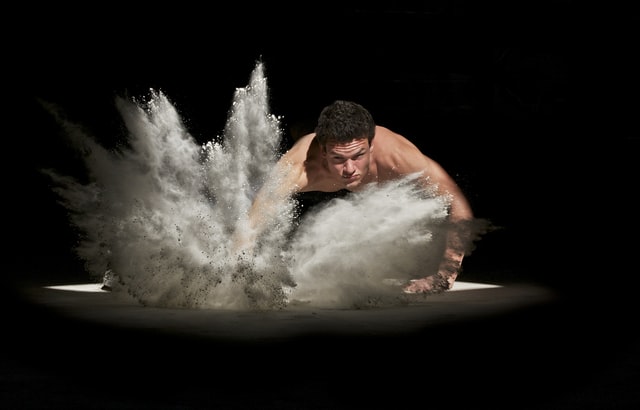 1. When your time gets tougher and tougher every day, that means you're close to winning or you're being prepared for it. 
2. Always have faith in your efforts and the person you become due to the challenges you faced. 
3. Stay strong, keep trying again and over again. If you lose hope now, everything will fail that you have achieved so far. 
4. Of course, this time is tough. But, who said you're weak and can't make it your way? 
5. Before you prepare yourself for the winning, make sure you're ready for the in-between challenges, as well. 
6. What others think about you or how they see you don't matter. How you perceive yourself during the hard time matters to you. 
7. Winning never teaches something it actually results that you get in the end. First comes failures, challenges & trying periods which end up teaching a lot about yourself and life. 
8. I don't know why people take challenges to give up, it's actually a reason to never give up. 
9. Be positive, be strong, is hard to follow. But when you actually follow it, you will find why it's a good idea. 
10. Later on, you're going to count all these challenges you face and failures you experience right now. Because, at the end, you're going to win.
11. You are not done yet, you're in the developing stage. And one day you're going to make the person you never thought you could be. But, this time it's good to have faith in you.
12. Remember, whether you feel lost or hopeless, it's you who have the power to get yourself out of this.
Read next: 7 Things To Do When Someone Puts You Down
Final thoughts: 
Hard times and difficulties in life come anyway. 
Even though we feel that things will work as planned or feel 100% positive about it, we are not aware of when such challenges come and from which way. 
But, that doesn't mean we have to stop trying our best and hitting bigger goals in life. 
We all are great at something and together we can make a lot of things happen. 
And when you see someone struggling emotionally, then even if you can't help them, make sure you text someone such uplifting and comforting words to them.
This way you provide emotional support to them in handling their emotions and coming out of this negative phase, in a lot more inspiring way. 
We hope you like these comforting, inspiring, encouraging, and positive things to say to someone going through a hard time. You can share your feedback and suggestions via the comment section or you can message us. 
Feel free to share this post with someone who actually needs this message. Thanks for reading.