Last updated on December 29th, 2022 at 05:46 pm
Whether you'd like to make your relationship official or better ways to reveal you're happily taken, follow this short matching bios for couples for social media. 
All of these matching bio examples are original, so you can use them to get ideas.
Interested in flaunting your love on social media? 
Well, the 'couple posts' you share aren't the only way. 
Another special way is to have 'Matching Bios' with your partner. 
Not only for Instagram but TikTok, Snapchat, and other sites, most couples already highlight their love life, through sweet and special matching bios. 
You want one for yourself, right? Make sure it's unique.
Now that you're here, no need to worry about anything. 
Because in this post, we've already listed the special, sweet, and short matching bios examples for couples that work for every social media.
Short Matching Bios For Couples
There's no need to write lengthy bios, nor do most sites allow you to.
Here are some great suggestions for short matching bios for couples to take inspiration from.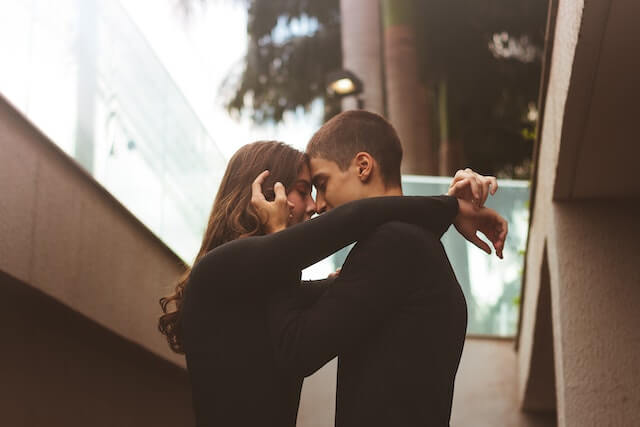 1. She's the best… He's right. 
2. You're my… Reason to live life. 
3. Look at us… We're in love. 
4. You're my one… And the only.
5. I love you… And I know that.
6. Far away… But still together!
7. I'm a kingmaker… And, I'm a king.
8. I love one time… To you, only.
9. Where's my princess…. I am here, my prince. 
10. I'm the one… For me.  
11. Nobody can complete me… But you!
12. I'm happiest…. When we're together.
13. She took my heart… I gave him mine. 
14. I'll give my everything to you…. I'll take it all.
15. No one can complete me… The way you do!
16. You belong to no one… Only to me!
17. I'm all yours… And you're mine!
18. Please come back… Coming for you only. 
19. Don't look at her… I have a boyfriend!
20. I want you here… Right now with me!
21. My key to heart… Is you!
22. You're my moon… And you're my light. 
23. I follow you… Wherever you go. 
24. There's no one… Like you. 
25. You're the one… I've been looking for it!
26. With you… I feel like I'm home. 
27. You help me… To be myself. 
28. My other half is… Here. 
29. Without you… I'm nothing.
30. Only you… Understand me.
31. I'm happy… Because of her. 
32. She's a total catch… What a match!
33. I want you to… Be my everything!
34. The day I met her… My life changed.
To make your partner really admired, share some cute answers to 'How much do you love me?'.
Special Matching Bios For Couples
If you're in search of matching bios that make your partner genuinely feel appreciated, this is the list for you. 
Here are examples of short and simple matching bios for social media couples.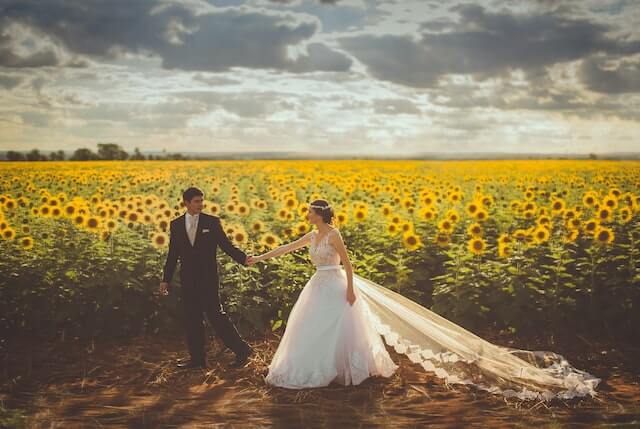 1. You're my… Everything!
2. I go back in time… Just to be with you more. 
3. He impressed me… With this bio!
4. You're special… And you're unique!
5. Without you… I'm no one!
6. I'm not alone… I'm with him!
7. Believe in you… And your love. 
8. Yes… I do!
9. My dream… My life.
10. He proposed… She said 'Yes'!
11. Everything is possible… Because of you!
12. I can feel you… Within me. 
13. She's perfect… He's awesome!
14. We're perfect… For each other!
15. My favorite… Human being.
16. I love you… ,Too!!!
17. Nobody can complete me… But you!
18. I'm with her… I'm with him. 
19. Don't leave me… Alone.
20. I don't need anyone… Just you. 
21. I can't stop… Loving you. 
22. All my songs are… About you.
23. My boyfriend … My girlfriend. 
24. I forget everything… When with you. 
25. I love you more… No I love you more.  
26. Busy thinking… About you. 
27. If I'm not here… I'm with her, for sure!
28. We're so perfect… Together!
29. Unconditional… Unbreakable. 
30. My bestie… My lover!
31. I just love… The way you are.
32. Your smile… Is everything to me.
33. You matter… A lot to me. 
Next check out, what could be the funny and savage replies to 'I love you' that you can also try as your risk.
Conclusions
Such matching bios are ideal for social media profiles that are all about relationships and couples' lifestyles. 
Whenever you struggle to come up with matching bio ideas for your boyfriend or girlfriend, try to do it as short and memorable as possible.
The shared lists of short matching bios for couples are original examples that we have shared with you. 
If you like some form of this list, go ahead and use it on your profile.