Last updated on December 27th, 2022 at 06:35 pm
When she says "I have a boyfriend", she isn't just telling you, there could be more than one reason.
No matter if she's your best friend you have a crush on or a girl you met online, hearing that someone is already there in your place.. is heartbreaking, obviously.
It could be her excuse or she might not see you the way you do or you're 'a friend' only.
But, how you respond to 'I have a boyfriend'- from a girl, eventually shows what type of man you are.  
Well, there could be many ways (from being emotional to savage) to reply to when girls say this.
But, the most appropriate response can help you get over a rejection from a crush or embarrassment.
How To Respond To "I Have A Boyfriend"? When She Says So.
This girl and you have been chatting and texting and it seems there is more than just friendship between you two. 
Then, you express your interest in making it serious, a girl says "I have a boyfriend". 
This is indeed a confusing situation, and you have no idea what to do.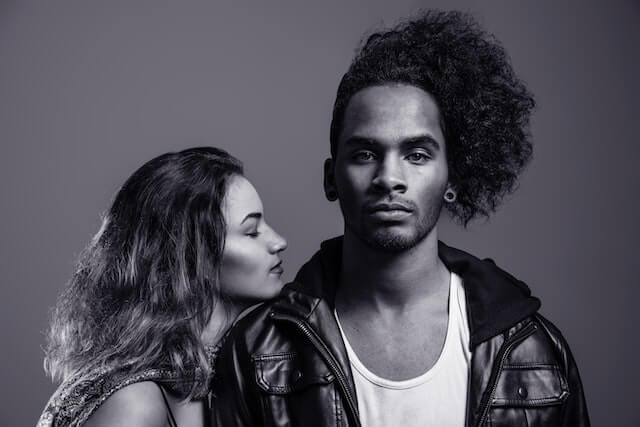 It would be better if you first understood why she says so, before reacting in any way whatever you feel at the moment.
This may be one of the reasons why girls give you the 'But, I have a boyfriend' excuse: 
She clearly rejects you. And, she never sees you that way. 

She can't say no but has the default reason to share. 

She might have a crush on you and is just teasing you. 

She may have no boyfriend but wants to see your reaction. 

She isn't taking you seriously, but you make her laugh.

She only sees you as friends and nothing further. 

She might have a boyfriend and actually is committed. 
The reasons a girl would say this to you could be anything. 
If you've been texting her for a long time or know her personally, you may already know- Is it an excuse or she's serious? 
It's best not to get too emotional when you don't know what she means.
Better if you're ready to move on and accept things as they are. 
But yeah, sometimes you want to give her some good responses, it could be either mature or savage ones. 
A simple "Hi" gets you nowhere on tinder. But, you can make it work by knowing what to answer to 'HEY' on tinder from your new match.
Best Replies to "Sorry, I Have a Boyfriend" (As Respectful Responses)
When you don't want to sound controlling to her and look for how to respond to the 'I have a boyfriend' like a man, these are your perfect replies.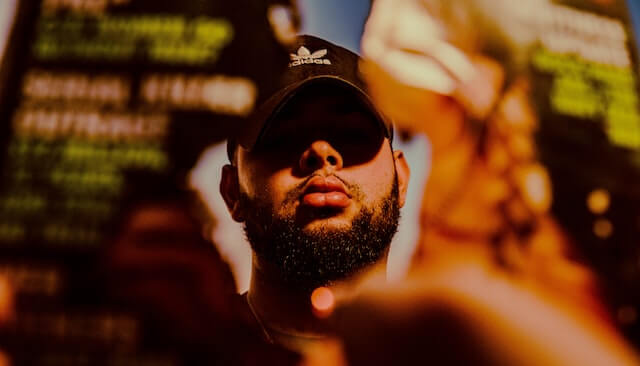 1. That's good to know. How did you two meet, Btw?
2. So, how long have you been together? Forger about this one.
3. Amazing, he must be a lucky man to have you. 
4. Oh, I never know, that's a surprise. But, I'm happy. 
5. Woah, why didn't you inform me before?
6. I have some sense about that. 
7. Thank god, you've informed me this early. 
8. Understand, but is he a real catch?
9. I believe you, but when did this happen? 
10. It's my blessing that you two stay together forever.
11. Well, then I can wish you the best you two. 
12. That's fine. Don't think that I'm unhappy, I'm glad that you said this. 
13. Well, that doesn't mean I won't respect you. 
14. Okay, good luck. Hope to never see you again. 
15. I'm shocked, I thought you'd a crush on me. Anyway, Sorry!
Also check out these: Good Match.com Bio Examples For Women
Funny Response To "I Have A Boyfriend" (When You Know She Don't Have Any)
Your intuition tells you that a girl is teasing you, and you know that she doesn't have a boyfriend.
In such a case, you can respond in a witty manner like this, informing her that you are not hurt as she would expect.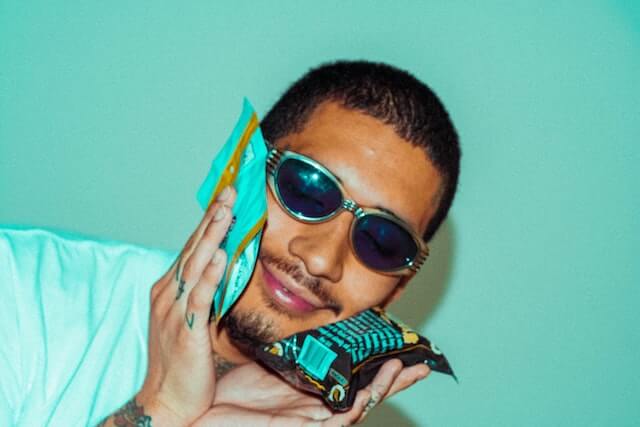 1. So what? Do I look like I care?
2. Yeah, that's what I want you to confess. 
3. Recorded. Now this will be sent to your parents. 
4. Anyway, you're not lucky enough to have me.
5. Yeah, I know that, already. It's just a joke.
6. Okay then, let me know when you two break up. 
7. But, I thought we were the one for each other. 
8. Thank God, I was about to give you a diamond ring. I'm saved. 
9. So, you're playing me this far, Huh!
10. You know well that I can't handle no, the same as you. 
11. Hey, Remember… that no one can tolerate you like I do. 
12. No worries, I have a girlfriend, too.
13. Did I tell you that I want you to be my girlfriend?
14. Good for you. But, you still deserve someone better like me.
15. Why are you telling me this? No one asks you that.
16. I leave you for karma that your boyfriend probably will treat you the same way you treated me. 
Well, she might be interested in you and ask you to prove your love for her. Also, have these cute answers to "How much do you love me?", ready before she asks.
Savage Replies To "I Have A Boyfriend" (To Use As Tight Comebacks)
When you're completely certain that this girl (your best friend) just wants to see how you react to her "I've got a boyfriend" excuse, use these as your savage response. 
It's just for fun purposes to take it lightly. Don't use it on a girl you barely know.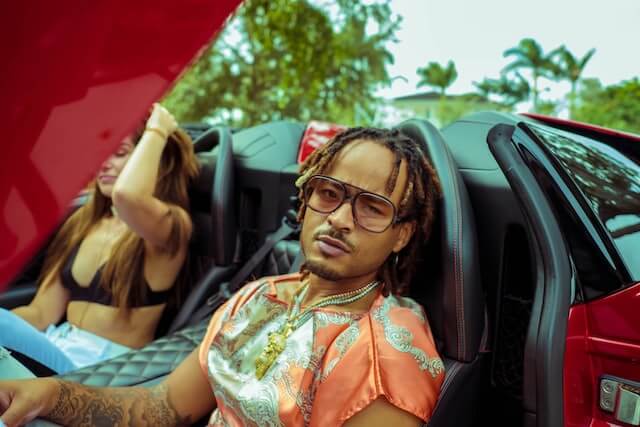 1. That's great. But, I don't think he'll love like do. 
2. Are you sure, who is that unlucky guy?
3. He must be a rich, spoiled kid with no brain. 
4. Hence proved that you're straight. 
5. It's not for me. But your father asked me to watch over you. 
6. What's his name, Bob?
7. Wow, your boyfriend has no problem when you keep texting me the whole night?
8. Yeah, I met him actually, and he wants to confirm that from you. 
9. You might have a boyfriend, but he's not into girls.
10. Oh, is it? No problem, let me know when you both are looking for a third.
11. For the last four months we've been texting, and dating and now you say this.
12. But do you know that he's not loving you but someone else? 
13. Who him? I caught him with someone else. Do you want to know who's her?
14. Thanks for wasting my time. I hope we never get to see each other. Bye!
15. I must be surprised if you didn't have one.
16. Are you married? Then, it's fine for me. 
When she's just playing with you, she might ask, "So, Tell me what you like the most about me, I just wanna know first", you have a second option here.
How To React When She Says "I Have A Boyfriend"?
You've been crushing on her for a long over text or in person. 
But getting an excuse like this from a girl is indeed not easy to accept. But you have to, still.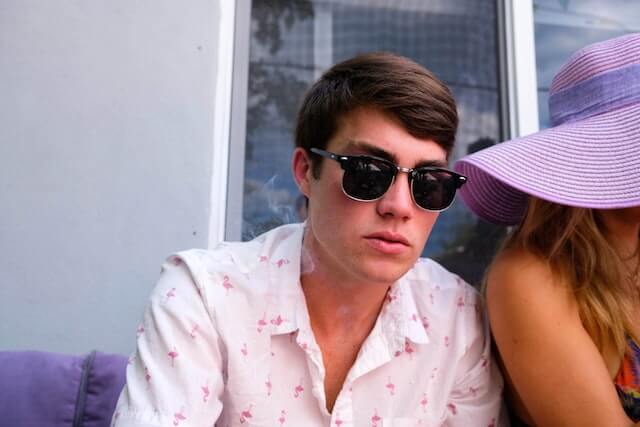 Be respectful, don't get emotional. You should never try to control her or make her feel guilty. 
It's fine that you don't know about it. But, forget and forgive are what men do best. 
No matter if you still want to be friends or if you want to end the connection, do it respectfully.  
So, now you know how to respond to 'I have a boyfriend' excuses from a girl, both funny and good ways.
Accepting the situation is better than letting your emotions ruin your reputation. 
To make it fun, you can still use such funny and creative replies to 'Sorry, I have a Boyfriend'.
This might be your last meeting or message, but at least you two leave with dignity. 
Next, be ready with these good pickup lines for your crush to keep her interested in you.
Who knows… she is just testing you? If so, then how maturely you handle the situation could make her fall in love with you. 
Chances are still open for you may here. And, if not here, then somewhere else, for sure.