Last updated on January 31st, 2023 at 05:02 pm
Some people think relationships aren't as special as they used to be, while others think online dating is not fun. 
Every person has the right to have their own unpopular opinions about relationships and loves life, based on their experiences. 
And, we, too, have something to share in that regard. 
Well, the internet and technology have revolutionized the way we meet and connect. 
However, there is still rigidity in the process to find love and make it last longer. 
Let us present some unique and unpopular views regarding dating, love, and relationships. 
Eye-Opening Unpopular Opinions About Dating
If online dating is traditional to you or the modern approach, such are some of our perspectives on modern-day dating.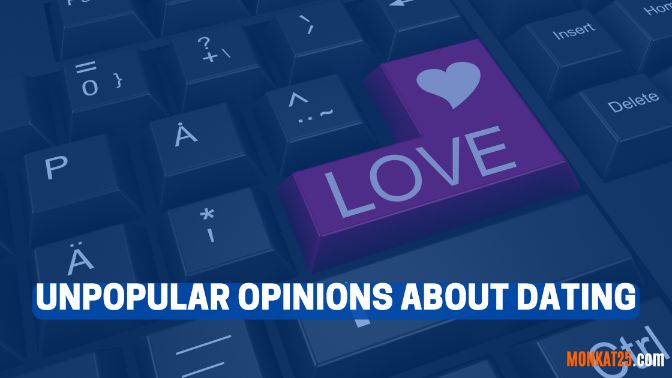 1. Love is just a temporary feeling, but both people have to expect it for life.
2. Every mention of travel as a hobby in a dating profile is actually false.
3. Most of the people who enjoy love songs are actually single or just broken up.
4. Dating apps and sites are just places to meet someone with the worst reasons to get married.
5. On dating sites, connections build up on attraction not love.
6. Single people have a more colorful life than those who are dating.
7. Newly married couples don't expect their married life to be happier but longer, first. 
8. If you are willing to adjust, you're hopeless that you won't get anyone.
9. Even if you do nothing, we all are destined to end up with 'that one', anyhow.
10. A married person hopes to be loved, even more than those who are single. 
11. I prefer that mutual understanding is more important than love at first sight.
12. Your crush may lose interest in you if they know that you're not confident. 
13. Many times, a girl wants to share the half bill, but the boy doesn't ask.
14. Those who say they hate casual dating, are done with such games or playing you.
15. Your new girlfriend or boyfriend predicts your connection based on the first birthday gift from you. 
You might also want to check: First Crush Facts That Are True.
Unpopular Opinions About Relationship 
Let's check out some unpopular opinions regarding love in modern life and relationship.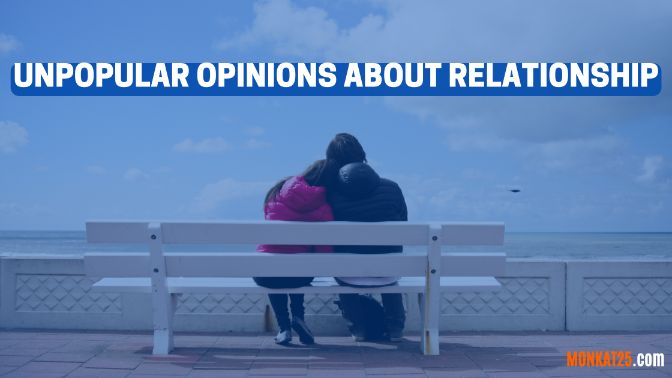 1. No one is going to change for you, only you have to change.
2. Increasing popularity of dogs in online dating profiles actually scares most men with no pets.
3. Having no insecurity in a relationship is actually the worst thing.
4. No matter what, you can't be someone's priority at any stage in life. 
5. Long-distance relationships actually make a faithful and lasting connection.
6. Not every girl loves you for your money. Some just like your car more.
7. Most men are actually scared, thinking what if the partner calls him babe in front of their family.
8. There's nothing like 'the one' person. But someone you can expect to love and adjust to. 
9. You never have to find someone to marry. After a certain age, your parents will arrange for that person. 
10. One can't fall in love with someone just because of beauty. Wittiness could be the thing.
11. In a relationship, there's always one who gives the most. 
12. A true lover is someone who does not stay for a lifetime, but lets you go when you want to go.
13. Believe me, the process of seeing your girlfriend becoming your wife is scary.
14. Many girls just hate boys with dogs. But they pretend to love, as that's the trend.
You might also want to check: Short Matching Bios For Instagram Couples.
Conclusion
Well, such are our thoughts of what we think of as modern love and dating lifestyle.
And, we're sure you might also have some unpopular opinions about relationships that you live by and experience. 
Is it? What's that, we also are excited to know that, too.