"Yes."

"Okay, get it."

"Yea, I will do it."
Do you know… your boring 'YES hurts their feelings more than your confident 'NOO'. And so, if you are looking for different and creative ways to say yes, then you are at the right place. We are sharing the list of other ways to say YES to make them feel excited, inspired, and especially being heard, overall. 
Simply saying YES to everyone, to everything is not enough every time. Sometimes you better have more creative ways to say yes, to make it more engaging, and comforting, for them. 
Don't be so boring, by simply saying yes to them, there are some creative, different, surprising, and unusual ways to agree with them, which helps to make your connection better and stronger. 
If you want to make your consent look unique and memorable, then here are the best ways to say yes. With these lists of saying yes, we want you to look different from the crowd.
Are you ready to be a likable person? So, let's get started. 
Funny ways to say YES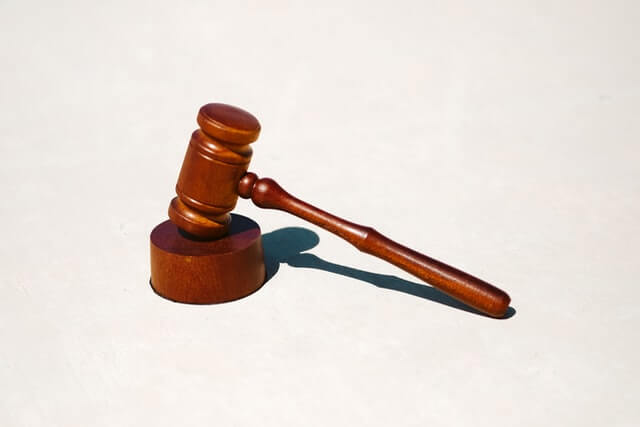 First, we start with some hilarious and sarcastic ways to say yes.
These are some amazing approvals that you can reply to when asked by your best friend and close ones. Follow some witty ways to make them smile, who ask or seek your approval or support even in tough situations.
These help to make some light mood and to feel relaxed a bit. 
1. You know, that I can't say No. 
2. Do I have any other choice?
3. This is the final time, I'm going to help you.
4. I'm in. But, Do you take responsibility if things go wrong?
5. And, what if we will get caught by someone. 
6. You are my buddies, How can I say no to you? 
7. YES, YES, YES. 
8. Have you ever heard 'No' from me? 
9. Don't ever ask me again? Just order. 
10. Yes, Because I know, No one will ever help you. 
11. I wish you never asked. But, okay… it's fine. 
12. Oh, look even my cat agreeing with you. 
13. So, what is the plan?
14. Wait, have you arranged the bail?
15. Yes, only if you sign me a dollar cheque.
16. You are about to get the simplest YES from me.
17. Okay, but never forget my contribution.
18. It's a YES from me. 
19. I'm with you friend, only because no one believes you.
20. No worries, I'm always with you. 
21. I hate you, but I love you. 
22. Ok, so let me check my availability. 
23. Wow, you get a special discount, a yes from me. 
24. Captain (Your name), Reporting Sir!!
25. I wish to have the same people on the list like you have.
Also read: Signs indicating that, You are a Good Person
Creative ways to say YES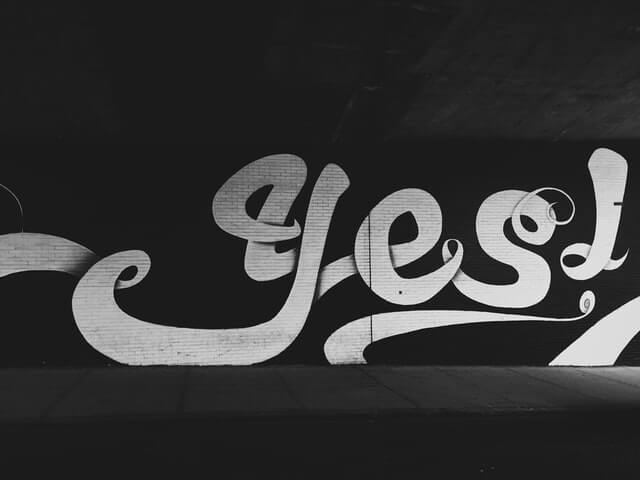 Now let's have a look at some innovative and unusual ways to express your approval to them.
Want to make them feel special and respected, then these are such cool ways to say yes to them. Using this you don't look different, but also show your enthusiasm to contribute likewise. 
1. I'm always in, brother.
2. There was already yes, before even your asking. 
3. Not a thousand, but a million times… YES, my friend.
4. I'm here only for you.
5. You know the art of asking for help. 
6. You will get your approval letter soon. 
7. You never left me with the other option.
8. Agree with you. 
9. I hope you will never forget my help, right now. 
10. Just remember this time, you need to pay back later.
11. Of course, let's do this. 
12. I'm happy to help, sir.
13. Feeling grateful that you ask for my help.
14. Seriously, I couldn't agree more. 
15. I know, only I can solve this for you.
16. Still, I'm waiting for the time, when you help me back. 
17. Now you have my vote.
18. So, let's do the paperwork. 
19. Only because I hate arguments, I'm saying YES.
20. Stop crying, I'm with you. Okay!!
21. I wish I could say NO. 
22. Yes, only if you have asked me first, before anyone else. 
23. It's a green signal. Let's GO.
24. Seems like a great idea. I'm in.
25. I don't want to see you cry, I'm saying YES.
Also read: 'The Best' Forgive Yourself Quotes and Sayings
Cute ways to say YES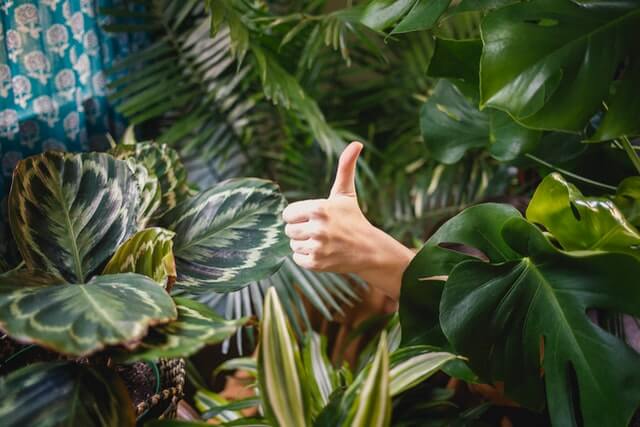 Time to respond to their questions or proposals in a cuter way possible.
Whether it's your partner or bae, such responses are enough to express your feelings for them greatly. If that person means something special and you want to feel the same, then these are your perfect ways to say yes.  
1. That's great, let's do this. 
2. I'm here only for you. 
3. This is the purpose of my life. Thank you. 
4. Welcome. Oh, I thought you thanked me. 
5. I don't have any other option than to say yes. 
6. Whatever you say, I agree with you. 
7. Yes, but you have to give me your car for one day. 
8. Feeling so proud of you, let's do it.
9. Liked your idea, that's amazing. 
10. So, when will we start?
11. Ok, inform me, whenever you need something. 
12. I don't know why, but have to say YES.
13. This is crazy, but you know… I can't leave you alone. 
14. Do you have anyone who will say Yes to this?
15. I know this is insane, but everything is fair for our friendship.
16. What will you do, if I say yes to this? 
17. Do I have to approve it or have you already thought in the same way?
18. For our friendship, it's yes. 
19. Yes, only because you are a good guy. 
20. First, tell me, who is the best?
21. It's already yes, my friend. 
22. Just for you, baby.
23. What do you do if I say No?
24. Can you see the smile on my face? It's saying yes.
25. Based on our friendship and your genuine nature, I'm saying yes to you.
Also read: 67 Quotes About Never Giving Up On Your Dreams
Sarcastic ways to say YES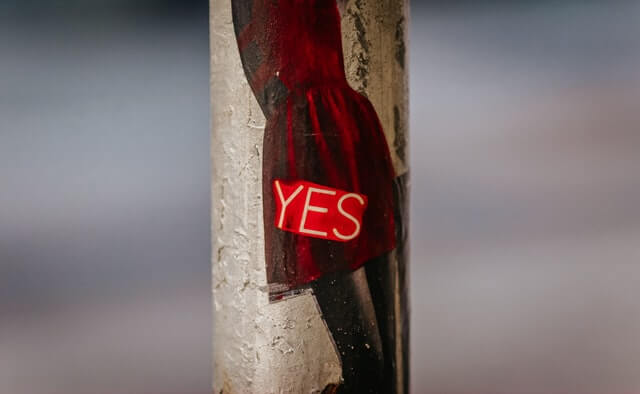 Whether you're a couch potato or have decided to spend the weekend alone, saying yes to your friend's party invitation will be definitely hard for you.
But yeah, you have to… 'a friendship formality' we know. 
Such funny ways of saying yes and you give them hints that if their plan will be no good, they are in trouble.  So, if you want some sarcastic and witty ways of saying yes, then here are some good ideas. 
1. Aye sir, Let's go. 
2. Okay then, let's see what's there?
3. Well, I have some different plans. But, let's go, anyway. 
4. Yes, I'm coming. Told you already. 
4. So, Is this your plan? Let's see. 
5. Okay, but you have to pay. 
6. Just for this last time, Understood!!
7. Well, you know how to make someone agree. 
8. Make sure it won't happen like last time. 
9. If this will be no good, you pay for this. 
10. Yeah, I'm in. I have no other option than to say yes. 
11. So you know what exactly kicks me, Right?
12. I'm totally confused. But still, I want to give it a try. 
13. Go one and I will join you later. 
14. Yes, my lord. I accept what you say. 
15. There is no need to ask, I'm in, you know!
16. See my dog also wants to join, Can he?
17. I know what you're going to do to me, when I say no. 
18. It's your plan, so I hope that'll be good. 
19. So, Is it everything done? Then, let's go. 
20. It's only the first and last time I'm saying… YESSS!
Also read: 88 Change In Lifestyle Quotes
How many different ways can you say 'Yes'?
Well, there are numerous different ways to say yes.
But, it's up to you, how to express your approval to them.
Of course, you can reply with simply 'YES' like the regular ones, or you can have your unique approach to express your acceptance, just like we discussed here. 
With these discussed unusual and creative ways to say thank you, and we don't want you to say yes tiredly or make them feel helpless, anyhow.
Show your enthusiasm, give your moral support, in such other ways that make real sense.  
Such different ways are worth following when that person means special to you. To inspire them or be that one and only true friend, But make sure your 'YES' is not that regular one.
Because ultimately, it's not about saying yes that matters… it's about how much you are excited to help them while saying YES that matters for your connections.
Do you have anything to share about this post? Did you learn something new today? If YES, then don't forget to subscribe to our post. There's something more is coming. Stay tuned!!