Last updated on January 26th, 2023 at 06:20 pm
Whether you're writing a dating profile or flirting with your crush, your reasons why you should date me, will make them curious about you and probably say yes to your date proposal.
We have listed down the funny and best reasons why to date you, along with some clever reasons why they shouldn't.
Well, answering the question "Why should I date you?" on dating sites… is the same as a typical job interview question, "Why should I hire you?" 
Both can be confusing and troubling.
And, in most cases when answering that, we may exaggerate our qualities or end up being too vague.
You better avoid that, as possible.
Now, Let's look at some better reasons as examples that you can use, instead.
This way you just provide them, a few good reasons to Swipe left or right on tinder or other dating apps.
Whether to mention the best qualities in the dating profile or to impress your potential date with your confidence and honesty, here are the perfect lists of reasons to date you. 
Best Reasons Why You Should Date Me
If you really want a date, then you must seem genuine and well thought out, so here is your list.
Listed here are the best reasons and answers you can give when someone asks why what makes you such a special and date-worthy person.
You can also use such reasons when writing a good tinder bio to express your best qualities.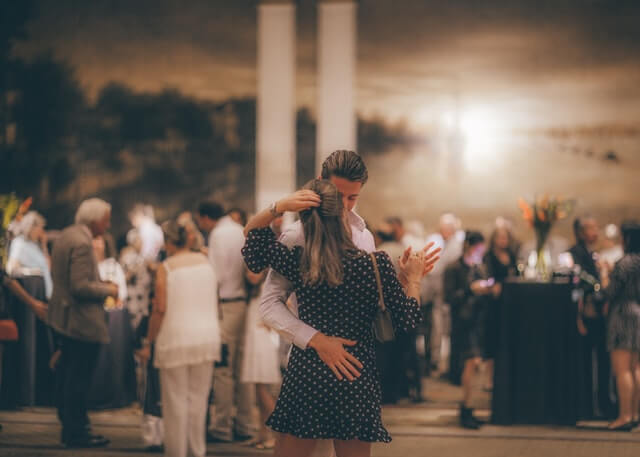 Because…
After so many years of being single, and I want to give you the privilege to be my first and last love.
I'm ready and feel like someone should date me, now. 
It won't merely be a relationship, but a wonderful friendship, too. 
I only know one language, the language of love. 
My mom is going to be very happy seeing you're with me. 
The moment I show I have a serious crush on you. 
You don't have to do anything to impress me. I'm already impressed by you. 
Well, I can make you forget about your celebrity crush. 
Because I'm not your ex-girlfriend. 
I won't ask you to prove anything to prove your love for me. 
With someone, I have a lot of interesting things to do for the very first time. 
To give me some experience on how it's like to date someone. 
I'm living a life with gratefulness and positivity. 
I've worked hard and made myself right for someone, maybe that's you. 
Just to see if we're compatible with each other, or are we the one? 
I'm more mature than your friend, especially your dumb Ex. You need someone intelligent, just like me. 
I am an honest person, who loves to talk face to face, even though they're hard ones!
I'm that first person to say sorry when anything goes wrong in any connection. 
Together, we can give each other life beyond our imagination. 
You'll be my everything and I'll be your anything.
Got matched on a hinge, but not sure where to start? Try these funny and clever openers on a hinge to share your first message.
Good Reasons Why To Date Me (For Girls) 
Being a bold and independent girl, you certainly know what to expect from a potential date and how you want to be treated.
Here are a few good responses for girls to answer reasons why you should date me that sets you apart from other girls.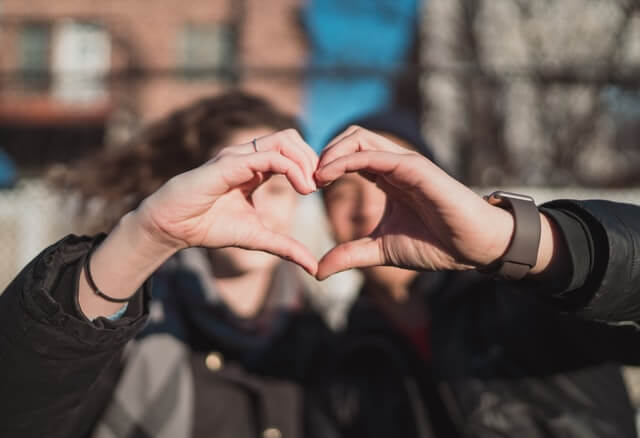 Because…
It would be one of my simple pleasures to be that crazy girl who drives you mad. 
I do care how I am going to look around you and your friends. 
I don't wanna brag, but it's you who really really want to date me. 
I'm a tall girl, wear glasses and have short hair. Maybe that's what you're looking for.
I will share half of our dinner date, I Promise. 
I'm very confident that I'm at least not that too demanding like your ex-girlfriend.
It will be an awesome date, I have some plans for that, too.
I think you should know that you're on tinder. And that's what's happening here, right? 
I'm definitely not going to bore you or leave you like your ex. 
If you're not going to give me a diamond ring, I'll be fine. No, really. 
I love to talk with people. But, I am also a good listener, don't believe me. Try me. 
You don't have to hide anything, you simply can be you. 
I'm the type of girl that will never let you apologize for things that you didn't do. 
Instead of arguing, I believe in listening to each other and getting to a conclusion. 
I will always prefer you, our relationship, over my ego. 
You don't have to spend a lot to keep me. Your respect and love for me are enough. 
If you want to impress your crush while chatting, try these Cute Pick Up Lines For Your Crush.
Nice Reasons Why To Date Me (For Guys)
If you're a guy who is interested in dating a girl with whom you connect well, make sure that she won't treat you like all the other boys out there.
It doesn't make sense to make fake promises or show-offs. You simply want to answer why a girl should date you nicely to appear genuine guy.
This way, you are showing the girl the side of yourself that makes her feel comfortable with you.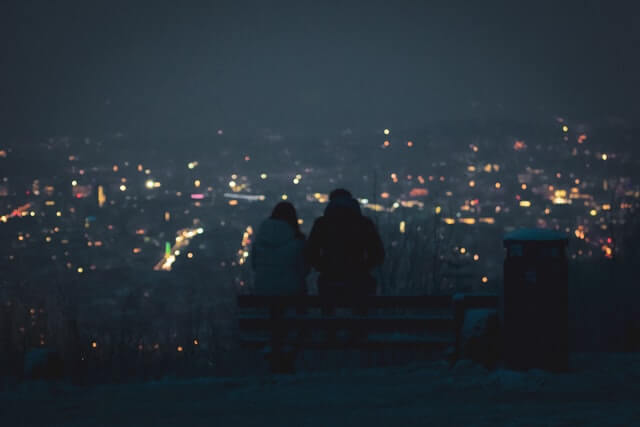 Because…
I'm too afraid to stay single for life, maybe you're also. 
I won't use any cheesy pickup lines, but the one that I made just for you. 
I will make love to you without you having to remind me all the time. 
I will take care of you like a little kid and love you like you never expected. 
I'm away from drinking and smoking. Just pure lips with natural taste. 
No matter what your plan is, It's always a yes from me for everything. 
You have no idea how eager I'm to date you.
I only want to start my family and hope you're, also.
I like to travel a lot and visit new places. But, solo traveling is just not for me.
You simply can be yourself around me and I never force you to change for me. 
I might not be good at everything, but I'll be there for you always, wherever. 
I feel hurt when I do or say something wrong to anyone. Not just a 'nice guy', but a kind person. 
I will instantly realize when you're happy and sad, even without you've to inform me. 
I'm not everything, nor the perfect one. But, I'm the one for you. 
When you're new to dating sites, learn from these: Best dating profile examples to make a successful bio.
Funny Reasons Why You Should Date Me
Especially when you're talking the same with another single best friend or especially crush asking why someone should date you, these are the entertaining responses.
Make your answers a bit funny, showing that you're an approachable person, who definitely has a lot to offer.
But, more important, he's able to make his date laugh.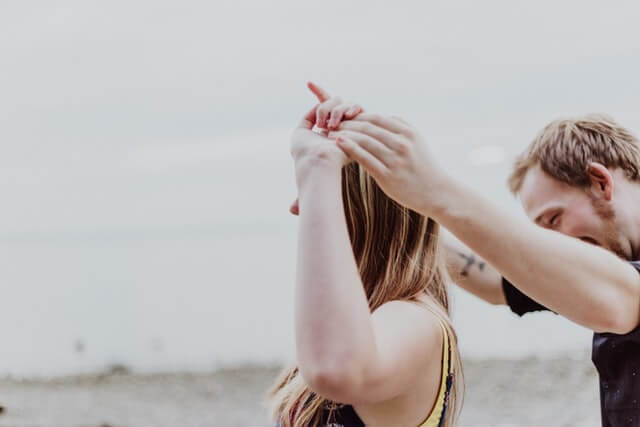 Because…
Well, I dated myself and I'll recommend myself to anyone.  
Date me but only for this Friday. There's an awesome offer at the nearest restaurant on food. 
I will give you my TV remote if you want to do something else.
I remember every special date, and never forget especially your birthday, promise. 
I've spent too much time with myself, and I enjoy my company. Hope, you'll also. 
I won't force you to go to watch romantic/action flicks that you're not into. 
I'll never ever look at any other girls if we start dating. You'll have my all attention.
I won't judge you if you're not going to the gym or doing exercise or not. 
I won't overreact to anything like your crazy-ass girlfriend. I'll understand you. 
I think I'm a dateable person, who is ready to meet someone.
I rather enjoy eating noodles at home, than go to any costly Italian restaurant. 
If I will have a crush on you, I won't let you wait but approach you, that's for sure. 
I can tell you will cry if you don't get a date this valentine. That's why.
I will support you to do something that your parents never allowed you to do when you were a teen.
I'm really really so desperate to post a pic of me dating someone. 
I am not the one who calls you every twenty minutes to ask where you are and what you are doing. That way, you can have your own life, too. 
If you're playing COD, it won't be a problem for me. I will play it along. I'm also into it. 
If we ever fight I won't destroy your entire Minecraft, that's my promise.
Because… we're on a dating site, and that's what everyone do. and we should, too.
Want to present your best version on OkCupid, try these Best OkCupid My Self-Summary Examples.
Cleverest Reasons Why You Shouldn't Date Me
After considering the reasons why someone should date you, there are also some honest reasons you have not found success in dating. 
In this list, we are going to share some of the most convincing reasons why someone shouldn't want to have a date with you.
At least, you're just being honest.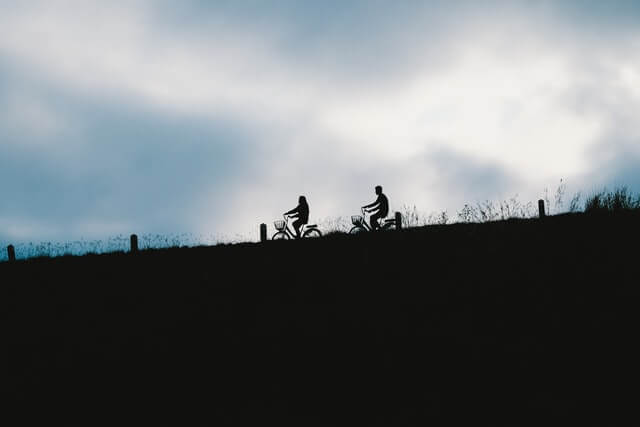 Because…
Once we start dating, I never allow my date to look at any girl anymore. 
Because I'm that fool who still believes that cheesy pick up lines work. 
I'm not perfect but expect my date to be perfect. Just to keep everything balanced. 
The really really crazy girl that most guys prefer to stay away from. 
I may snore or not, I don't know. But, you've no options. 
If I ever sense that you're going to leave me. I'm sure I'll cry. 
I may take food from your plate, even without asking. 
I'll give you a birthday present looking at what you gave me on my birthday. 
It's hard for me to remember important dates. 
I don't go to the gym, I don't love yoga and all. Call me a couch potato. 
I just can't stay silent ever for 5 minutes. 
There are great chances that I may overshare on our first dates. 
I don't take anyone seriously, I even may laugh at your love proposal.
I can't stay with someone for more than two dates. As I easily got bored with the same face.
I overthink a lot and maybe it takes me a long time to say yes to anything. 
I do believe in multiple dating. Because, I just want to have my back up.
I seriously have no idea why someone should date me. 
Overall, by sharing the Pros and Cons of Dating Me, on your dating profile, you appear a genuine person who has standards and is well-aware of their limits.
Final thoughts
Well, these are just some of our thoughts. 
It is important to knok what makes you unique from the others in the dating pool and what you're seeking in a potential match. 
Just like everyone else, you can only list your best qualities and strengths of yours.
But, being honest and open about your limitations. 
Be clear with your answer on what are you looking for in an ideal partner, a loving partner and not just a dater for fun.
It's entirely up to you and what type of dates you want to have.
The funny and best reasons why you should date me that we just shared here are just for fun. 
We hope you enjoy this list and if you've no reason to mention why someone should date you, this list could be helpful. 
In the end, Being yourself is what matters most.