Love is the primary reason why you want to marry someone. 
But it's not always about attachment, there is more besides love.
Rather, it's about how you're perfect for each other and hold special space for each other. 
Romantic Reasons To Get Married To Someone
When your partner asks you 'why you want to marry them', they already know you love them. 
Occasionally, they ask so romantically, expecting a little chivalry from you. 
So share the reasons that keep romance in your marriage alive.  
When you give such reasons that prove that your marriage goes deeper than just love. 
And you can start that by following, 'I want to marry you, because…'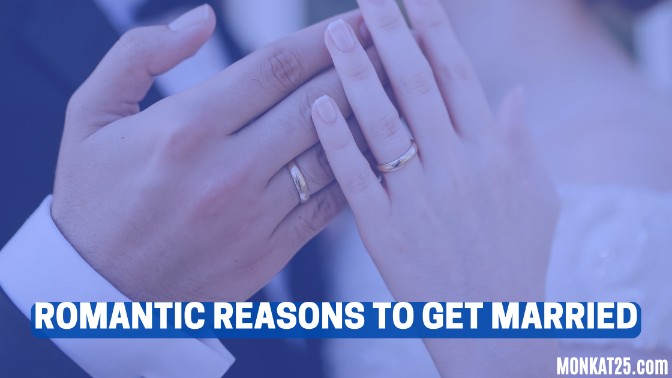 1. "You're someone I love arguing with and actually get lost in."
She is the kind of person you would sacrifice even your ego for. 
You care more about her than you do about yourself. 
This will remind her how important she is to you.
2. "Because I've reserved myself for someone special, and that's you."
There's no one like her or him. 
What you feel with this person, with no one else. 
3. "I've decided when I meet someone who laughs at my silly jokes, I will marry her."
It's she who doesn't give weird looks at your jokes. 
That she appreciates the effort you're making to make her laugh makes you believe she is 'the one' for you. 
Occasionally, your partner also asks, 'what do you like about me?', this might be the one answer.
4. "Finally, I've found someone worth falling in love with."
Whatever your criteria or list was to choose the right one, he or she fits in perfectly. 
Let them know getting married to them is the right choice.
5. "Even with just your presence I feel most special. I can't think about spending my life with anyone." 
You're expressing your gratitude for having them in your life. 
With their presence, you live your everyday life as the special one. 
6. "You're cute, I fear if I don't pick you someone will." 
Of course, you just don't want to lose them to another person. 
There might be a sense of FOMO, but you're glad he's all yours now.
7. "I saw God in my dream and told me that he chose you for me."
As a believer in the universe and godly signs, you can share such romantic reasons to get married to your fiancé.
This is perfect while it's getting close to your wedding day.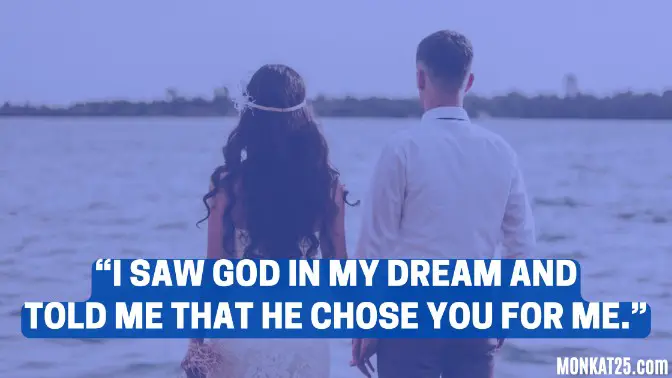 8. "You're the first person I want to share the rest of my life." 
So for your life, you've been single and have never thought you would get married. 
But meeting someone like her, you decide you'll marry no one else, but her. 
9. "I wanted to marry someone I happily like to see every morning." 
You're glad to have that one person who makes your mornings more positive.
This someone gives you hope for the future. You see this person as your good luck.
RELATED: Funny Replies To 'How Much Do You Love Me?'
10. "You make our relationship more like a romantic movie with songs." 
What's to say that real-life love can't be just as romantic as movies? 
For those who think your partner cannot be this romantic, your relationship is an example for them to learn. 
11. "I wish to make you my first and last of everything." 
It makes you feel so lucky to have someone with you and can envision a lasting relationship.
While you are also ready to make them your everything in life.  
Special Reasons To Get Married Besides Love
12. "In you, I found my best friend and my life partner."
Every ride has been enjoyable and you're looking forward to taking the ride for life. 
How can you not marry them, when you get lifelong friendship and a loving relationship from one person alone. 
13. "Well, I get married to him because he's just everything I look for in a man."
Every woman has an idea of what to look for in a man to marry. 
During the dating period, you tested your current husband on every criteria and he passed.
14. "We promised each other to not just share but make each other's life better."
There can't be any great or even romantic reasons to get married other than meeting someone equally happy to live together. 
15. "Every time I look at her, I fall for her like it's for the first 'every' time." 
While your fiancé sitting next to you, you share these reasons to get married to her, looking into her eyes. 
Your romantic reason is instantly obvious to your friends who asked so.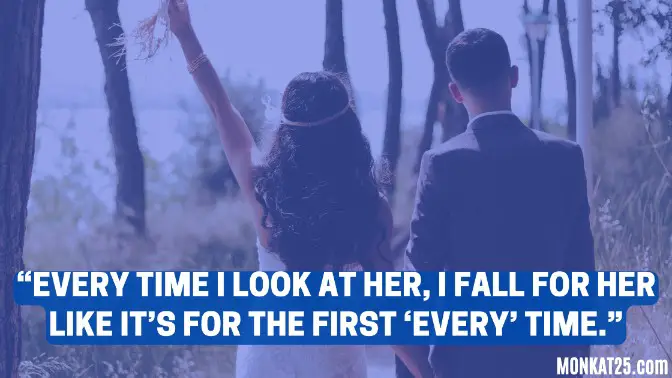 16. "We've decided not to become a typical couple, but a team." 
You want a companion for living every battle of life. 
And finally, have someone like that, you're excited for what's coming. 
17. "Before we got married, we were friends and we still are. But, I don't think anyone can handle him but me." 
It's so loving to see that you admit that nobody can fit in with each other's thinking and lifestyle the way you do to each other.
You must be so perfect in terms of first look and intimacy for sure. 
18. "During our singlehood, we supported each other, so we decided to get married to each other."
You two had reason to be single for life. 
And after spending enough time with each other, you finally decided to get married together. 
Now you finally have a romantic reason to marry someone.
19. "Our love has lasted for a long time, So we decided to make it for life." 
Hope you make it last for a lifetime too. 
When you share this reason, it also means that you finally meet someone to take the relationship seriously at the same time. 
RELATED: When She Asks: "Why Do You Love Me?"
20. "He's the one I want to call mine." 
You want to be with someone you can confidently say 'all yours'.
So far you were young, and you didn't find someone that felt so close.
Then, this person came and changed everything. 
21. "We're getting older, so I decided to do it with her."
Initially, it was just dating and chatting on the weekends. 
And you don't know where you fall for each other and finally, meet one to spend the rest of your life with. 
22. "I never believed in a soulmate, until I met him."
Maybe you also can say that you never believe in love, either.
There's always someone who makes you believe in everything special, again. 
In the same way, this person makes you love and you learn how to love back.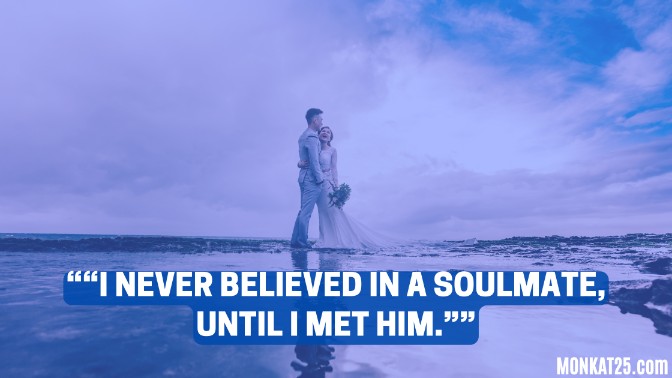 23. "Meeting her is like I got the purpose of my life." 
All our life, you live clueless and with having no direction. 
The moment you meet them, your life takes a positive turn. And suddenly started to feel so good. 
Then you know you're not just living for yourself, but for someone else as well. 
Well, the list doesn't just end here, there are some crazy reasons behind marriage, make sure to check out that as well.
Conclusions
Every time your partner or anyone asks you why you married him or her, you have a chance to describe 'it's because of love' quite differently. 
You can try something special and share such romantic reasons to get married besides love, this will certainly catch their attention.
This might take some time to explain that especially, but it's well worth it when it makes your marriage life even stronger.