Last updated on July 12th, 2023 at 05:04 pm
If you're looking for friends on Tinder, that's no surprise to me.
But, If you're using a typical 'dating' profile and expecting a friendship… Well, that's quite shocking, though.
Follow these the best tinder bios for friendship to craft 'a friendly profile' to find a 'BFF', if not then maybe a 'friend-with-benefits'.
Is It Possible To Find Friends On Tinder?
Of course, yes, (But, you've to be clear.)
Don't be afraid. Most people are already using "Tinder for friends" and you're not alone.
Finding friendship over dating is possible on tinder.
But, first, know how to craft your bio 'about me' for that purpose.
Keep it friendly without getting freaky.
After all, tinder is a one-of-a-kind platform to meet new people online.
And, that's not limited to hook-ups and casual dating only. 
Well, if you've not completed your bio yet, you can check our article covering the best tinder bios examples for guys, along with some effective tips.
While in this article, we want to give away some fun and best examples of tinder bios for friendship on tinder.
Funny Tinder Bios To Make Friends
No need to mention that you're in search of a friend for a chill night out or party on weekend together.
Else, you want to meet like-minded people who are also of an interesting personality and fun to be with.
For that reason, we suggest you start with such funny bio examples on tinder to create a friendly vibe from the get-go.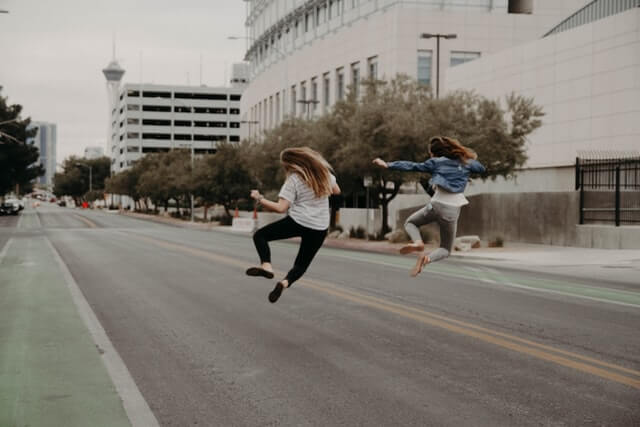 1. Just landed here. Initially, it seems that the place is boring, but not the people. I hope so. Seeking some new friendships and having some fun after work hours.
2. Feeling excited to meet some new people (friends) in this town. So that I don't have to party alone on weekends.
3. In search of some like-minded people who are worth inviting to my home and binge-watch our favorite shows together.
4. I like to know that I'm not here for the game. But for that game, we can play it on my new PS5. Also, I'd like to meet a female pro player, this time.  
5. My current friends are jealous of me being single. I prefer to leave such mean people, so I'm here to make some new buddies.
6. FYI, I'm just engaged, so thank you. Not here for a third person in our relationship. I'm here to make some new friends. Yeap, that's what it is.
7. If you're already pissed by asking your relatives about your relationship, I can help you escape, at least showing you're with someone. My search is the same, too.
8. My previous tinder date was really horrible. Like I really need a break. Sorry ladies, not available for dating… but feel free to contact me for 'just friendship'.
9. Don't get me wrong, but I'm here for friendship, not a relationship. Because I am afraid of commitments, I would rather have friends than another worst date.
Want to start an engaging conversation with your tinder match? Then, follow these funny questions to ask a tinder match in the first interaction.
Best Tinder Bios For Friendship
Well, if you primarily use tinder for friendship, you better write the bio likewise.
Clearly mention in your 'about me' that you're here just for friendships and not for dates or relationships.
And these are the more appropriate bios examples to use to craft your 'friendly' profile to make new friends on tinder.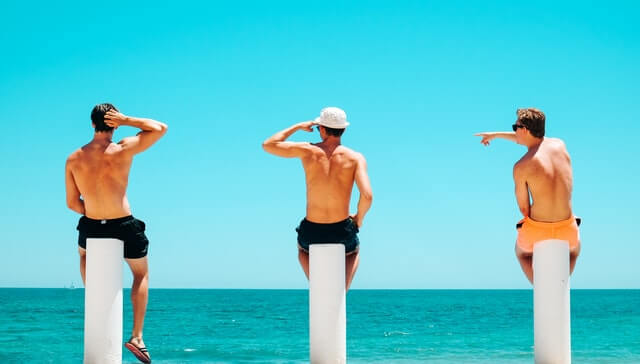 1. Working at the local bank. In search of some adventures and excitement in life. not like a one-night stand. But some good friends, who are looking for some party-loving friends.
2. All my old friends are now seeming boring. Yeah, all they're married. But I'm not, nor do I want to. So, I'm here just to change my friends.
3. Not here for the perfect date or someone for one night. But, for the whole like, not as a partner, but as best friends.
4. Thinking of updating my connection. Already started cutting off the older friends. I think it's time to welcome new friends who deserve the title.
5. Looking for someone, who is looking for a friend, BFF, and nothing further than that.
6. This work-life kept me away from social life and no fun things to do on weekends. Me here, finding the GoodFellas who are just here for a good time, as friends.
7. I'm happily single, not in the mood to get mingle for at least the next three years. But, I'm always open to making new friends.
8. My present friends are either getting married and advise me to marry as well. Also, they're no fun to be with anymore.
9. I want to make friends in this new city. Looking for someone who is fun to hang out with and actually loves going out every weekend.
10. Always up for making new connections. Hopefully, we might turn out to be the BFFs, who knows? It's all about having fun. Sounds perfect, right!
Never ever run out of things to talk about with your match. You better be prepared with such tinder topics of conversation to keep going the chat alive.
Flirty Tinder Bios For 'Friends With Benefits'
Well, well, you might say that you seek friends, but it's not the primary purpose of this platform. And we totally understand that.
So if your goal is to find friends with friends, here are some flirty bios meant for FWB, one-night stands or casual relationships.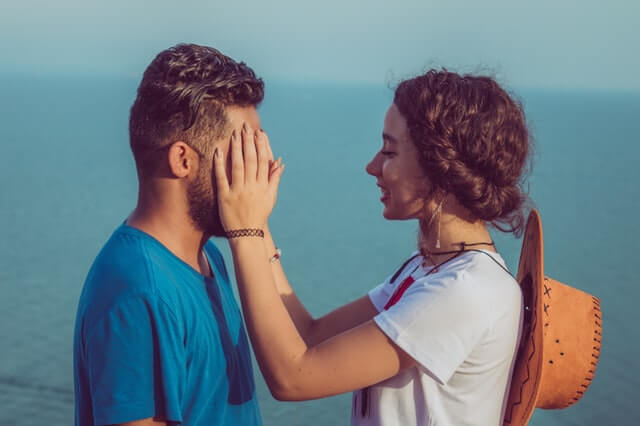 1. To be honest, I like to start with friends, then friends with benefits, and then see whether we feel the connection or not.
2. If you enjoy fun activities but are afraid to do them alone. I'm your guy. By the way, we might increase our level of adventure over time.
3. Netflix and chill: if that's what you want, I will give you the address on the very first message. I already have everything planned out. 
4. Let's meet this weekend, and have some fun there. And see if we miss each other on Monday at work or not.
5. Friendship and relationships have their perks and flaws. We can start in the middle, let's meet as friends, and do what couples in relationships do. We've here a chance to figure out what works best for us.
6. Not going to lie to you, but I really need someone to have some fun with tonight. I'm being patient, not ready to get married now, but a little fun would be nice.
7. I've already ordered pizza for us. Just you decide which movie or series you like to watch.  P.s.: The bed and couch both are ready, too.
8. Hope to meet my friend on tinder, who has big 'benefits' for me. You can expect a long 'benefit' from my end, too… If you know what I mean!
9. I'm seeking a connection where in the first half of the day, we'll hang out as friends. In the second, we'll be a couple. If you know what I mean.
Are you interested in making your tinder profile flirtatious? Try these, flirty tinder bios for women to grab attention.
Reasons: Why Do Some People Use Tinder For Friends Only? (And, You Should, too)
Sometimes, dating is boring, but not meeting someone as 'just friends'.
When you date, you have high expectations from each other. But with 'only' friends, nothing but good understanding and a sense of humor is cool.
Because your goal is to have a good time, texting, and enjoy weekends.
Well, if you're using Tinder to find friends, you better know that some people also use it for the same purpose, just their reasons are different. Mention that in your bio 'About me'.
There's a good chance you're related to at least one (or two) of them. The reasons could be,
You're a traveler, in search of a travel companion, or friend in a new country.

You just have installed the app and do not want to know where to start.

You want to feel comfortable being social, starting with friends.

You're a couple already, but expect some friends to party along.

You have in a new place and want to make friends.

You feel dating is risky, but friendship is always refreshing and

exciting

.

You don't want to spend time on a connection that means nothing.

Your interests are common but you don't feel that connection.

You're in a serious relationship, but want to make some friends because its' LDR.
You might feel reluctant to admit that Tinder isn't perfect for friends. And, you're right.
Of course, chances are limited to meeting your BFF, where everyone looks for a date.
But there must also be someone with the same goal in mind.
You might meet them if you follow the right approach and be upfront with your 'friendly' expectation clearly in your bio.
Well, eHarmony is also a great platform to meet some exciting people. Follow these eHarmony personal quote examples to get started. 
Why Is Starting With Friendship A Good Move?
Well, if you want a serious relationship or casual dating, an interesting profile will bring you together.
Especially, on dating sites when you're just judged based on your profile pic, it's a wise move to start with a friendship.
This way you get more chances to get to know each other and have some insights. 
Initially, your interests might seem to be similar.
Then you go on a first date, and if you don't feel a connection, you can remain friends or simply move on to the next.
The concept of tinder for friendship is nothing new, nor is it that clear either.
But on bumble, you can active 'BFF' mode to find friends. Also, better if you know what to put on your bumble BFF bio to have a lifelong friendship.
If you want to find your BFF or 'date', describe that in your bio.
Better to put your expectations upfront, without having to embrace yourself or someone. 
The profile picture and image are easy to handle.
But what matters is how you present yourself and the connection you expect.
Indeed, you can use the provided examples of the best tinder bios for friendship, to clearly state your goal.
All because, it helps you to find a friend (Hopefully, BFF), who is also in search of a friend like 'you'.