Last updated on November 28th, 2022 at 04:49 pm
Want to get her attention from the first message or to text something to make her day? 
You can use these funny things to say to a girl on Tinder, you've recently matched or been chatting with. 
These are some entertaining, and witty tinder text messages to send to girls. 
Your Tinder Match Expects Something Funny 'But New'.
Of course, you don't want to be just another guy with the same old pick-up line. 
From the very first message, you want to keep her interest.
As you start texting with a girl, it's hard to keep her excited about you.
But, not when you know you have funny things to say on tinder while chatting with a girl. 
On top of that, you must balance being too average with normal 'Hey Beautiful (or Cutie)' text messages and avoid going overboard in the name of being flirty. 
When messaging a girl on Tinder, keep your texts entertaining, but not naughty or cheesy.
This is why we have put together a list of funny text messages you can share with a girl you met on Tinder. 
Whether it's for an opening message or regular texts, these texts are to make her laugh.
Funny First Messages To Send On Tinder To A Girl
If you want to get to know her more and want to start a fun conversation, be sure to text something entertaining. 
Here are some first messages you can text her and she can't help but text you back happily.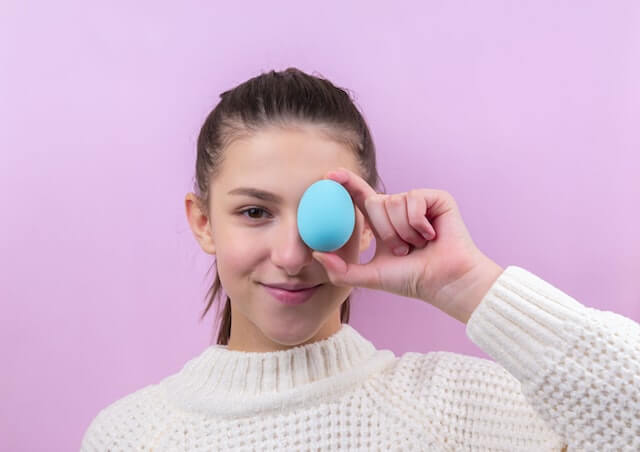 1. Hey, I don't want to lose you or spoil my first impression. So, can you start a convo?
2. Can you share some good or bad reasons why to swipe right or left on each other?
3. If I say that I've swiped right on you after ignoring over thirty girls, do you believe me?
4. What would you like to be called, cute, beautiful, or hot? This helps me decide what texts I'll share with you.
5. Ever regret not telling someone that you love him? It is okay, you can say it now. 
6. So, how often do you visit this place? 
7. Tinder chose you to be with me. How excited or happy are you right now?
8. I'm afraid if I share any jokes, you will consider me as a friend. But I want you to take me as your future husband. So I must say, 'How are you, women?'
9. Almost 34 hours have passed, and we haven't spoken much. Are we crushing each other or are we just shy?
10. Would you rather meet some random stranger or date some friendly guy like me? 
11. We've already shared over 10 texts, let's rate each other. How are we doing?
Impress your match already with these flirty answers to 'Dating me is like' on Hinge.
Get ready with some funny thing to send a girl from tinder, if you're texting with her lately.
This will come in handy when you think of what to text a girl on tinder to keep her interested.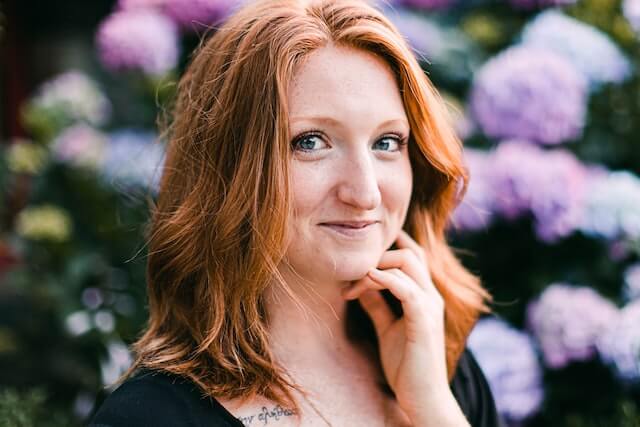 1. Although you look quite similar to my ex, I hope to see more in you in the future.
2. I see you as the type of girl who can make me uninstall tinder forever. 
3. Out of all those guys on tinder, you finally choose me. How lucky are you!!
4. Sorry, but I can't use a dog to be the reason for our relationship. 
5. So happy that we got matched, I worried about ending up with someone stranger. 
6. I can't help but send you some cute good morning wishes as if we're partners already. 
7. So, tell me what would be your reaction when I ask you for a date. 
8. I believe in gender equality, so I want you to lead our conversation this time. 
9. We might be a mystery right now, but we can create history together. 
10. Please don't blame me for acting weird, you just stopped my mind from working normally.
11. I wouldn't stop texting you if I ever had a crush on you. Yes, it's a hint.
Check out some catchy dating headlines examples for males to use on any app.
Funny Opening Lines To Text A Girl On Tinder
You really don't want to ruin your first impression on a girl you'd like to date someday. 
As safe options, you can use some funny lines to text a girl to catch her attention without being boring or flirtatious.
But these original lines will get her to text you back for sure.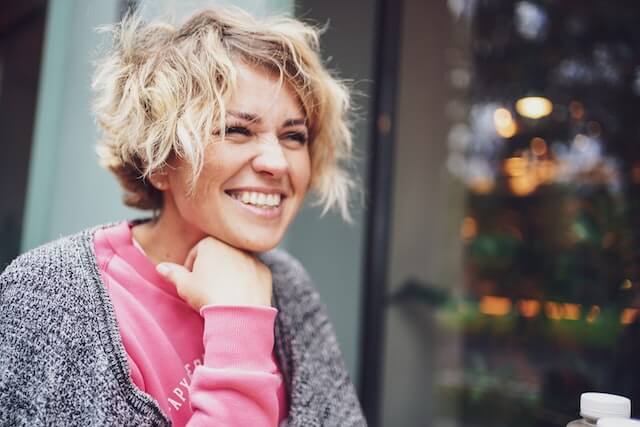 1. When I saw you for the first time on Tinder, I found you innocent. But, you're also on tinder. 
2. Honestly, I didn't expect anything good from this app, but you changed my mind.
3. Damn, I'm not sure if I'm lucky or if you're just perfect. 
4. Hey, I swiped to let you know that your bio has some grammar errors. As an English teacher, I can fix that.  
5. I might be kidding but for our relationship and our kids, I'm more serious than you know.
6. What would you do if a random tinder couple looking for a 3rd approached you?
7. Thanks, you for matching me, finally my quest to find the missing piece ends here. 
8. You really are not going to get a good guy like me. I'm bragging but it's a fact, too.
9. The last girl said you deserve better. And after seeing you, I think she was right. 
10. Are you offering a discount? Because I want to take you right now.
11. We both have already swiped right on each other, that's the first sign.  
12. You're so cute that even my dark fantasies are afraid to come out. 
In search of your buddy on tinder? You need these tinder bios for making friends to follow as examples.
Funny Things To Say To A Girl On Tinder
When you just have begun chatting with this girl or you aren't comfortable sharing pickup lines on her, don't do it. 
In such a case, you might want funny things to text a girl you just matched on Tinder.
So she can stay entertained and obviously not bored or annoyed.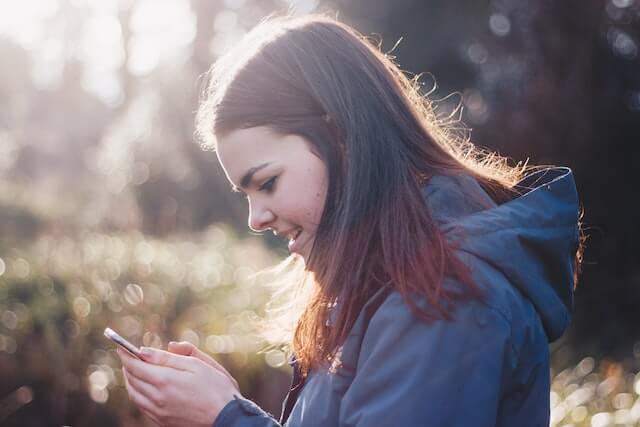 1. I got work mail and your texts at the same time. You know what, I replied to you first, 'cause I prefer you over everything else. 
2. Let's go on a date, just to let our exes know we got a hotter and funnier date.
3. I don't care about psychology, but I read up on chemistry after I met you. 
4. Although we might be lovebirds, I see us more as business partners. Because look at our professional background.
5. Let's share two truths and one lie about each other.
6. If you like me too, don't worry about your parents, I will make them love me too.
7. Whenever I will be at your home, I will first thank your parents. 
8. You're a smart girl, I can tell. Because of how quickly you swiped right on me. 
9. If you were in my life earlier, I certainly take a serious interest in biology over maths. 
10. Damn, I've been crushing on Katy Perry, but you make me forget about her.
11. I can imagine if I come home after long work and see you, my rest day will be good anyway.
12. Usually, I don't fall in love at first sight, but when I do, I make sure it's only you.
Afraid to express yourself on dating sites? Use these dating profile examples for introverts, to also use on tinder or bumble.
Funny Tinder Pickup Lines To Text Girls
Girls on Tinder might ask you to impress them with a pickup line. The condition is, it must be fresh and funny, but not cheesy. 
In such a case, you'd better try some hilarious pick up lines to text girls on Tinder.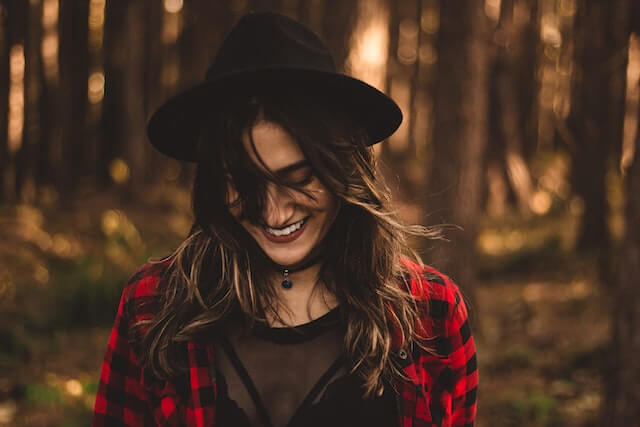 1. Honestly, I want you with me on my couch and not on Tinder.
2. I'm not a DC fan, but still, I see you as my wonder woman.
3. I showed your picture to my mom and she said you two will look great together. 
4. Pick-up lines are for normal girls, you deserve something unique, like 'Hey!'
5. Firstly, I hate cheese, so I won't have it on my pizza or use cheesy lines on you.
6. We can go on a date, but if you're uncomfortable you can invite your family to my home.
7. Until this day, double-sliced pizza is my favorite, now you are my favorite. 
8. Rather than telling our kids that we met on a dating site, we can arrange a random meet-up in a park or at the metro. 
9. Can't decide if it's your beauty or your personality that makes me fall in love with you.
10. No, I'm not talking to you. You make me wait so long.
11. Since I saw you, you became my 'goal' and I wanted to be your 'keeper'. 
Well, we have the ultimate list of pickup lines to use on tinder, that you want to check.
Conclusions
Making the first interaction easy-going and entertaining simultaneously isn't easy. 
Whether she's your crush or a recent tinder match, you can try these funny text messages to get a smile out of her. 
The best part is that all these funny tinder texts are original.
Hopefully, this will help you develop a good connection with your tinder match. 
To make your first interaction memorable, you need something original and witty opening lines on tinder. You have it all now.
Well, these funny things to say to a girl on tinder might make her stay or entertain her.
It is also important that you share these messages at the right time.
In addition to being funny, you also want her to take you seriously.
So, you can ask her some interesting tinder questions to ask girls to strengthen your connection.
You can use these funny texts when nothing else is on your mind.
Try something new and something laughable on Tinder instead of what every guy says.
Hopefully, she'll feel more comfortable with you, and see that you're a genuine guy trying to make her smile.