Last updated on July 12th, 2023 at 05:00 pm
If you're seeking 'just' friendship, not a relationship or date, Bumble BFF is for you.
All you need to do is, to be honest with your interest and mention it clearly on your profile. 
You want to create a bio that gives off 'Bromance' or 'Homance' vibes, right?
So, for better ideas about how to make a 'friendlier' profile, to find a 'bestie' or 'casual friend', we've prepared the best Bumble BFF bio examples for you.
Why Do You Want To Use 'Bumble BFF'?
Well, Bumble is a dating platform similar to many other apps.
As good as it is for dating, this platform also offers an option for those who are more interested in finding friends on bumble. 
As time goes by, it gets quite difficult to make new friends.
Since you've been so busy with your career, family, and life in general.
Usually, this period follows the end of high school or college.
If that's you, or if you're not ready for a relationship right now but want to make new friends, you should turn the Bumble BFF mode ON.
It's a great feature for finding friends either for a casual meetup or lifelong connection.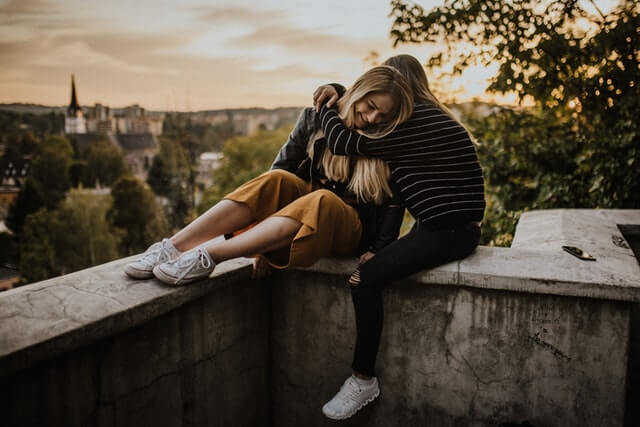 Facing trouble completing your bumble profile for dates? Follow these Bumble bio ideas for men to get creative ideas. 
What To Put In Your Bumble BFF Bio?
To start, decide what type of connection you want to make on Bumble.
You may be seeking someone to hang out with just on weekends, someone who shares your interests and hobbies, a new best friend, or someone for casual friendship.
Further, you create your profile based on the type of connection you wish to make.
There's no need to write whatever is on your mind under 'About you'.
It is important to tailor your profile based on your dating objective. 
By doing so, you increase your chances of being noticed by potential friends.
The challenge of what to put in your bumble bio for girls goes the same for guys, too.
The fact is, there are many things you can add to your profile besides your images.
Such as your personality, interests, hobbies, likes, dislikes, work, priorities, and all.
Of course, your profile is mostly 'about you'.
But how you introduce yourself is a deal breaker whether it's for friendship or a relationship.
If you don't know how to present yourself on Bumble BFF or craft your 'About me' in a way that brings new friends into your life, follow the examples provided.
Have these only the best answers for what are you looking for on bumble to get your match's attention.
Good Bumble Bios To Make Friends (Who Are Relateable)
When you want to make some good friends and improve your connection, you don't have to think so hard for perfect bios.
The given examples for Bumble BFF for friends, help you present yourself honestly and confidently with who you are and what you want.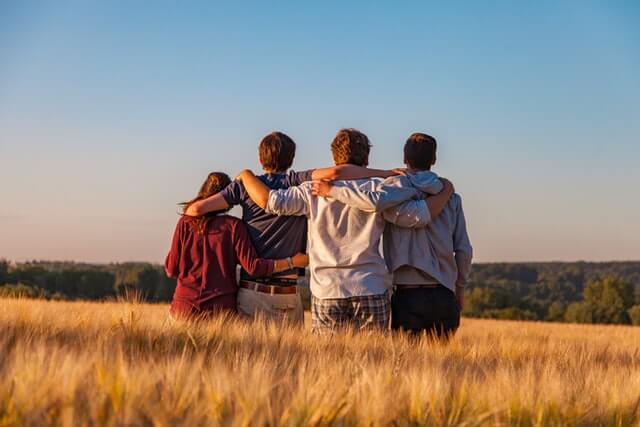 1. I'm looking for someone to join me on a long drive. Well, you must be a fan of pop songs, if you're not… you have to listen to them without any choice.
2. Here on bumble, more interested in friendship than in relationships. That's not because I'm not ready. But I'm already married.
3. If you're also looking for friends, contact me without a second thought, cause I'm a friend of everyone, that's what my old friends say.
4. Having been so busy with work for so long, I've never had time to make new friends. I'd love to talk to you if you also want to try something adventurous this weekend.
5. Well, I moved to this place recently. Need some friends and a companion to explore this place and get adjusted to the environment.
6. I am an intermediate-level guitarist looking for an opportunity to join a band. As I know I can do more than this with my passion, I require an environment that ignites my musical abilities.
7. Coding is my passion, and I also love talking about anything IT and technology related. This weekend, I'd like to hang out with someone. Probably making new friends, not necessarily from the IT field., but it would be better.
8. I am already in a long-distance relationship and seeking new friends in town. Only want to have some good friends to talk with, when I'm not with my BAE.
9. I've already found my perfect match, (Thanks, OkCupid). But, I've not quit searching for new friends. You can simply send me 'Hey', here.
10. My dating experience has been much good. Now seeking a friend to provide some dating tips. Especially those who are doing good on bumble.
11. We are in the same boat if you have a lot to talk about the miserable dates you had so far. Hit me up, I'm ready to talk about anything. 
12. Relationships actually make me sick. I'm on a break right now, but for friendship, I'm available forever. 
In search of a casual relationship on tinder? Get ideas from these Tinder bios for Friends-with-benefits to express your purpose upfront.
Cute Bumble BFF Bios for 'Female Friend' Search
Possibly, you are seeing a female friend or expanding your girl gang.
So, here are the perfect examples of Bumble BFF for girls looking for a bestie to make the girls' night out a blast.
Or maybe, you just want a female roommate or friend, these Bumble BFF bios are good to get some ideas.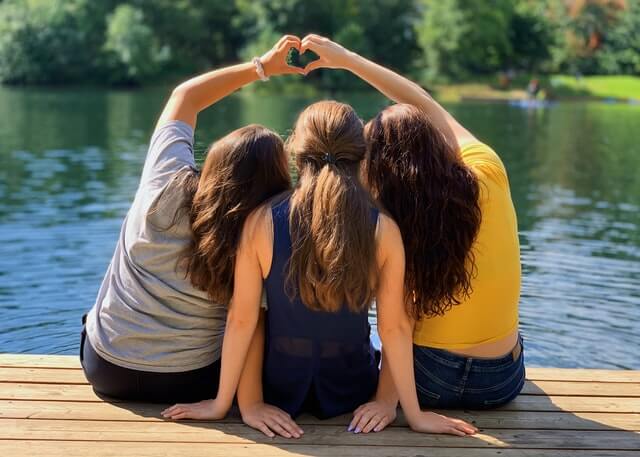 1. I'm more interested in meeting new people, eating out in street food, and creating some new memories.
2. I hope to make some good friends on Bumble so that we can make our group together and become famous together.
3. I like to be with girls who are proud of themselves without being feminine. If you're an independent, passionate, and strong woman, I would love to meet you.
4. I am planning to form a girl gang here or I would like to be a part of it. Basically, I just want to have some fun together, make some Instagram reels, and head home. 
5. Let me clarify, even though I'm here on a bumble dating site, it doesn't mean I seek dating, one-night stands, or friends with benefits. It's just some good friends.
6. Not sure what I'm looking for here on bumble. But, I prefer to meet someone as a friend, go on a date like a partner, and see what suits our connection the most.
7. The friends I have now are quite boring. My goal is to make some good dance videos for TikTok with some new friends. Let's work on some ideas, I have plenty to offer.
8. If you enjoy cooking and love trying out new dishes, we can be besties. Let's meet here. Either we explore new food or create something together.
9. My only goal here on Bumble BFF is to meet new people and friends. I'm a vlogger so expect you're not shy Infront of the camera.
10. I can speak three languages, not the best in all. But enough to get a conversation started. Here to meet new friends online and practice such languages.
11. In search of someone who happily wants to be in a 'friend zone'. Don't worry, I'm not going to take you for granted. We'll have fun, that matters to me.
12. If you haven't found someone to treat as your 'bestie', I can understand that. Afterall, we never got a chance to be with each other.
Look for the Funniest bumble prompts for girls, with answers to show off your wittiness. 
Best Bumble BFF Bio Examples for Guys
The one thing you need to make sure that your bio, needs to sound appealing.
Whether you're seeking a romantic partner or a nice friend, be sure to leave a comforting impression. 
You want to look attractive and have an interesting profile that they accept and meet up with one day.
Hopefully, here are some best examples for Bumble BFF to make new friends.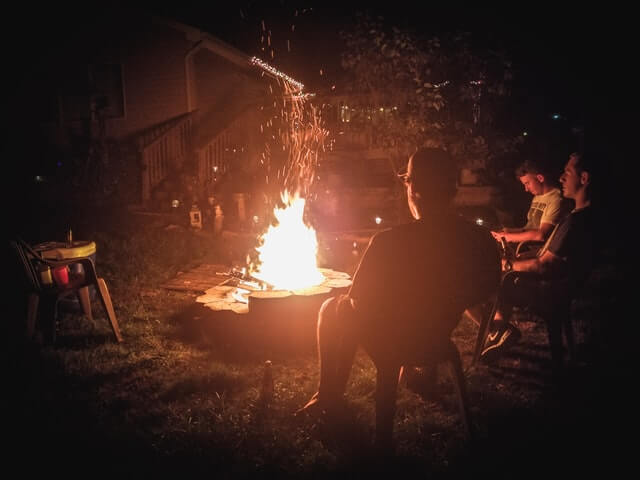 1. Bumble BFF > Dating online (On any site)
2. Friday night > Saturday night > Sunday
3. It's not like that I'm reserved or not good at making friends. The lifestyle I live makes it hard to develop new friendships. Here at Bumble, I definitely want to meet some good people – friends in my life. 
4. Two truths and a lie: Being with more than five friends gives me social anxiety. I've never been to my hometown in the last seven years. Not a single time did I get a fine for an overseeding.
5. About me: I'm working at the marketing firm, love my job and everything I do there. More interested in going out on weekends and making it a great one. About you: Looking forward to going to the local club, dancing to the tunes, having a friendly conversation, and dropping me off at home!
6. A financial advisor by day, a Bassist by night. Seeking new friends in town.
7. I enjoy trying out new restaurants in the city. This time I want some new friends to join me on my quest to explore the new menu.
8. A creative-minded and passionate content creator. Here to grow my connection, meet creators, and collaborate to make YouTube videos.
9. In search of someone, mostly a like-minded person (more like a friend) who likes to go as far as we can. As a big trip is coming up and I want you to be part of it. Let's test our connection during this journey.
10. My search is not limited to only finding the one of my life, but also the brother from another mother.
11. Recently lost my buddy. No, no… he's not in hell without me. I lost him to a girl, they're married now. Here, I'm seeking my next buddy, who is just single as I am. 
Make your profile honest and direct, following these bumble profile prompts for guys and with clever answers.
Funny Bumble BFF Bio Ideas To Find Crazy Friends
It must be exciting to meet someone who is as crazy and like-minded as you, doesn't it?
Whether you are looking for new friends to play pranks on or to spend weekends together, this list contains the funniest bumble BFF bio examples you can use to create an interesting profile.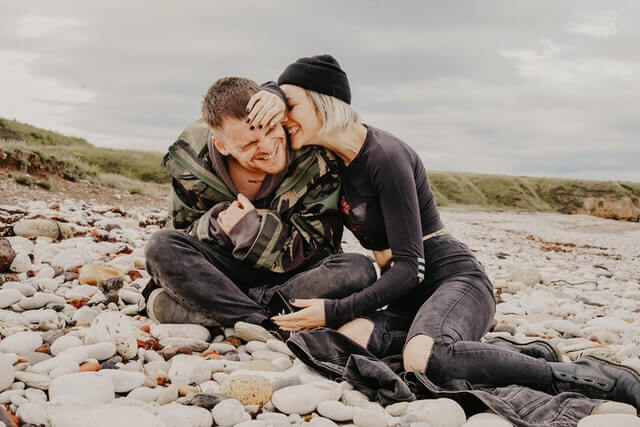 1. Pro: I could be your best friend of all time. Con: Don't ever expect that we'll date.
2. Not here to look for the love of my life. But, the friend 'probably' the better best friend than my present one. 
3. Unpopular opinion… Your best friend turned into your worst enemy but also can be your perfect partner.
4. Dating and relationships actually scare me off. I never ask someone for a date. I rather chat enough, be around friends and be more comfortable. All before we make the next move. 
5. Looking for some friends to play monopoly this weekend. Let's just meet, have fun on the weekend, and see whether it works for us or not.
6. Being a state-level baseball player. I'm here to look for some new friends, who are also interested in playing baseball rather than getting free tickets for the match.
7. I'm here looking for some friends who are more like me. So, I can keep the child inside me alive, doing things we all love to do.
8. It's not that I'm bragging, but most people say I'm a good friend. That means, I also want to meet a good friend, like me.
9. A guy with a lot of personalities. Tell me which one you like, and I'll keep it around you.
10. My current friends are ghosting me so I'm here. Just kidding, here to meet new people, and be friends. That's it.
11. In search of a best friend who has also been in a 'friend zone'. Together we chat about our worst date experience, help each other improve, and hopefully help each other find an 'ideal' match on bumble.
After sharing enough match requests, you might be ready with such clever and flirty openers for Bumble, that can open up a good conversation with your match.
Conclusions
If you are just moving to a new city and want to meet new friends or to binge-watch or party together, you can use Bumble BFF to find like-minded friends here.
It's pointless to still use dating mode and expect a friend when you're not truly into it.
Better to be upfront and very clear with the first.
Create a profile that clearly shows what are your intentions and what you're looking for.
It eventually makes things easy for you and for that person.
Here provided, the best Bumble BFF bio examples will help you express your friendly goals clearly.
Likewise, you also need these good and funny questions to ask on bumble while sending your first message to your match.
We also hope that this will lead to the kind of friendship that you desire.
Unlike dating, there's no need to appear a perfect match… When you want to find new friends.
Better… if you simply introduce yourself as you're.
Your originality will more likely bring a friend(s) who is just like you.
The key is to clearly show what you expect because that's how you meet your 'BFF' or 'BAE'.