Last updated on November 14th, 2020 at 03:37 pm
Just like staying at the job you hate is not easy, similarly to say you quit your job, is not that easy at all. The first burning question above everything is, What to say when you quit your job? 
Do you have a satisfying response to your boss, manager, or HR? 

Do you want to reveal your next career move or not?

Do you really have a back-up career plan?
This is a common scenario when most of us get confused over what to reply to when being asked the reason. So, How to quit your job, is indeed an essential part of your professional life. 
Indeed, whether you have just joined this company or have been working for many years, but just leaving the job anyway, is not always the case. You have to tell your boss, manager, HR, and company's and inform them over your decision. Similarly, you've to present a satisfying reason to quit the job. 
You have spent your important time with them and learning a lot from there. Also, it's absolutely understandable that things now are not going well at the office. Or you're not seeing any positive future ahead,and 'Quit a job' is the only option you have now. 
But, saying that "I quit from this job, due to…" requires some prior research and deep thinking because you are remembered based on how you leave this job forever. 
So here further sharing the best ways professional approach to say when you quit your job.
Art of Leaving: What to say when you quit your job?
A. When you love your job. Still, you've to resign from it.
Anything can happen in the career phase anytime. At any phase, you have to leave present comfortable option over exploring future possibilities. Leaving a job you hate is pretty straightforward, as there you only have to follow the right approach of informing them about your reason for resigning. 
Whereas while quitting a job you love, you have to convince yourself first before any other ones. So, what to say when you have to quit the job you love, we will discuss that in the next section. Here is the best-case scenario of the same.
1. Quitting your job, Because of further study
This makes no big deal for HR, when you quit the job for your further study. Not that much difficult for you as well, when you have a plan to advance your knowledge or continue your study over the job. All you need is to tell your boss that when you are quitting the job due to further study and thank them to give this amazing opportunity. 
Follow the right approach of resigning, set a fixed date of your leaving job, and give a required notice period before you leave a job. Never ignore any exit formalities to follow while leaving a job, in any case. And, if the case is for an urgent resignation, then better to talk with your company HR and boss over, how to quit a job properly.
If you love this job and have some plan to come back again in the future, then tell your boss and HR for the same. Never leave anyway even, keep your connection active, you may need them in the future as well. 
2. When you have to move away to another city/country
Moving away from the current city or country will result in making respective important decisions regarding education, employment, transportation, and many more. Or if you are married now and have to move to another place/country then give a prior notice period to your head departments. 
Send a resignation letter, call them and notify them about such a case. They can guide you in the best possible manner to leave your job in the right way. Even though you are moving to a new place, never lose connection to those with whom you've been working along.
Moreover, if you are having that important role in your current company, they may provide you a remote working position as well.
Related: What are the Benefits of living alone in your 20s?
3. When you have to quit because of family issues
Work-life balance is the required thing, but still a hard concept to adopt in life. If you come across a similar life phase, then finding a middle way is the top priority. Opt for the best possible way that won't impact on your personal as well professional life. As both having equal importance in one's life. 
Moreover, if you are on a stage to quit your job due to family issues, then things become very difficult to explain to your head and company HR. But, what to say when you quit the job because of your family issues… is the big question.
You can't express everything about it so easily, and you better not to. So better to mention the personal reason, rather trying to explain everything about what's going on in your life. 
4. When you have better career opportunities
You love this job and also enjoy working with the supportive colleagues there, but your confusion starts when you are getting an attractive opportunity elsewhere. We know many positive and negative things are going in your mind if you are in the same phase. 
Hence, you can't easily decide whether to leave this comfortable job or not, the next question is also what to say when you quit this job to your manager, boss, and colleagues. These are the people who have been guiding you and supporting you, how can you explain them over your job change decision, that's the main concern. 
The option is to understand from every aspect, see what's the future scope of the present job and also do some research over the new company and position as well. The future growth has to be always a priority over office friendship, Remember that. Moreover, if possible then ask your senior trusted friend at the office to help you in the same case.
Related: Top 10 Career Where You Can Work From Home In 2020
5. To join family business/Starting own ones
Job vs business is already a confusion for the most working professionals, but here we are discussing how to tell your boss you're quitting this job. What to say and how to quit a job, is the first and most important thing you need to do.
If you plan to join your family business, then it must not be a big concern for them as well. Things become actually easy and convincing for them as well. But, the situation gets different when you plan to quit your job to start a business on your own.
Therefore, it's the best idea to never talk too much about your plan after quitting your job. They'll ask for your future plan and further move. But instead of welcoming any troubles afterward anyway, better to say some alternatives that you've in mind, that you can share over quitting your job. 
B. When you hate your job. And, having a difficult time at the workplace.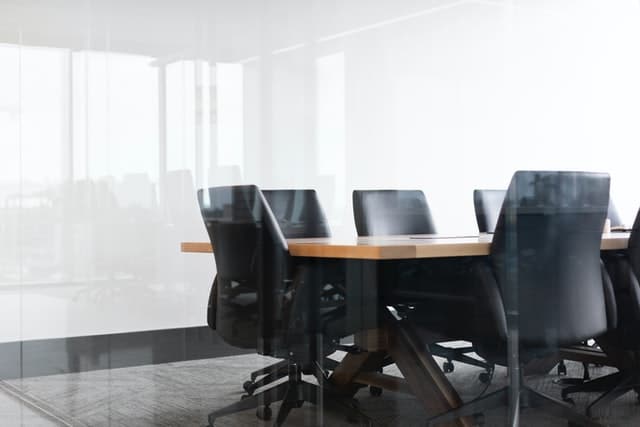 Now here comes the scenarios, when you hate your job and have finally decided to quit it for your better. Also, this one is the hardest phase to tell boss, superior over your ultimate decision. Many positive and negative outcomes there can be once you inform them about your resignation.
So, what are the possible case when you hate your job and have to tell your boss and company about the reason for leaving. Also, how to quit your job properly, that's what we are going to discuss in this section. 
1. When you are not appreciated
Things become more challenging when you are focused on your work and still not getting expected appraisals from the manager or boss. We can understand your state of mind when being ignored completely from the increment plans. 
Still, a hard decision you have to take first is to stay calm while addressing your resignation decision. That's right, the place is no longer deserving your time and efforts if you aren't respected for your performances so far.
It's hard and challenging to say that you quit when you are not satisfied and in a raging mode. But believe it's better to leave with the right approach rather than regretting over your anger. Here you need the most care over what to say when you quit your job, as here is the time when most employees make mistakes, which they later feel regretting.
So keep calm, let them explain their view, and also make your point clear. Mind your words and control your anger, always. Never force anyone to understand your views, if they can, they have already understood it earlier. 
2. When you quit because of office politics
There's nothing worse than saying a bitter truth on someone's face. Office politics and nepotism are of course the part of job culture. But explaining your situation when you are the target, is even worse. It's perfectly okay to stay honest and share your views when you face backstabbing at the office. It's perfectly okay to prove your point right when you are dragged unwillingly.
Just let the higher authority to know the reason behind why their company has so much employee turnover, inform them why their most deserving employees are leaving the company mostly.
No matter how badly you are affected by the office environments and due to your sneaky colleagues, stay calm, and have the patience to resolve the situation. Say to your boss or manager, tell them you quit your job. If your decision is final, then have some further options to inform them, when asked for a reason to leave. Give them some hints over your plan ahead, so they won't force you to stay at the office a little longer. 
3. Having a difficult boss and "Quit your job", is the only option.
A toxic work environment and political culture are adjustable things, where you can even try to adjust yourself to the situation if it's not that worse. But when your boss or superior is the one who creating troubles for you at the workplace, then Quit the job is the only option you get there. 
It's better to leave such a situation when there is no one to understand your presence and work you deliver. It's time to quit your job when your opinion and priorities are not being considered and so your work is also not respected, as it should. But, knowing, what to say when you quit your job becomes critical when the case is sensitive like this one. 
When the situation gets too personal and no scope of improvement, then it's better to leave your job, so the negative boss. In that case, you simply need to talk to your boss, or company head about your decision in the mail and one to one exit meeting. 
4. You are leaving the job, Not the people.
A place and person can be good or bad, you've no control over them anyway. If you decided to quit the job because of the negative environment and people, then the best thing you can do is to have patience. Yes, patience is required when you hate your job and can't do anything about it. Knowing how to quit your job without spreading any rumors and negative outcomes, is also the best trait that professional needs to have in common.
Simply, tell your manager, boss, senior, and HR about your reason to leave your job. If you are confused about what to say when you quit a job, then check the HR guidelines and exit policy. Always follow the right approach while leaving the company. That'll not only save you from any future problems but also maintain a good connection with the company. Just because one or two-person, you can not ignore the importance of the other ones as well. 
Agreed, that you are not feeling great staying around such people and want to leave the place as soon as possible. But, still, it's advisable to have some more patience till you leave the company by following all formalities. Who knows, in the future, you'll need the company and other staff, so always leave a scope to connect again.
Related: High paying job vs following own Passion
5. Never forget to show your gratitude before leaving.
Express your gratitude towards the workplace, other staffs, and company, as they are the ones who have given you an opportunity to develop skills and work along. Never forget to express your thankfulness to your hiring manager, Boss, and colleagues. Always show your respect for the work and company, even if you are hating a few ones there. 
At the time when you are quitting your job, leave all your negativity and grief behind. Aim for the bright future, look for the new opportunities. Have a connection with those who have supported you in tough times at work. No matter how much you are excited to celebrate your freedom, control your emotions, and leave politely. 
Never aim to create any drama and nuisance on your exit, give your company time as well to think and act accordingly. Follow all the exit policies and leave professionally to guard yourself always. Leave in a way that you don't have to face any troubles in the future anymore. 
Final thoughts:
Leaving the job anyway, without following the professional approach or exit policy, ultimately blocks one option forever. In the professional environment, networking is the second best investment that you got, after the job training. You better not follow any approach that cutting the connection with the company forever. Knowing how to quit the job, is the best approach you have to develop there.
Act professionally and think from both ends. When you present your reason to leave a job well, then the company, your boss, or HR can understand the situation and mindset you carry at the moment. Of course, you are quitting your job but never ignore future possibilities as well. You are leaving them from this place, you may need them somewhere else in the future as well.
Above all, make sure whether you worked at this job for a long time or just joined, leave your positive impression behind always. Because your character and your work will be appreciated and remembered forever. 
Do you have something extra to add to this article? Or have some person views over "what to say when you quit your job", then let us know in the comment section below. We are happy to add that here for our readers, too.