Last updated on December 9th, 2021 at 05:36 am
It's not about how often you say thank you to them. But, How you say it, that really does matter at the end. Are you looking for some creative or funny and quite different ways to say thank you'? Then this post is all for your help. 
"Thank you" the words may look simple and easy to say.
But, still it's effective enough to make someone's day, in the end.
When you thank someone, you don't only show your respect for their efforts only, but you also pass your feelings to that person, as well.
And that's why many people hesitate to use it more often than they should. 
Moreover, simply saying 'thank you' is not right choice every time.
Sometimes you need to show your extra attention and care for them, just like that special person and the occasion is special and rare.
Depending on the various situations and people, your feeling of gratitude also requires expressing in different ways. 
And, hence here we are sharing the best ways of showing your thankfulness to someone and feel them special and respected, truly. 
Different ways to say thank you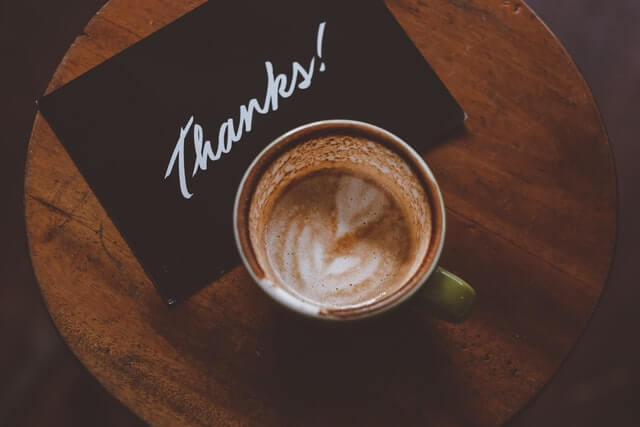 'Thanks' come in many sizes and shapes. And, that's up to you, how to use it and when.
Here sharing some of the different ways of thanking someone who has done something special for you.
These are just some random alternative ways to thank someone but are quite special than the regular lines that most are generally using.
Thanks a lot.

Thank you so much for your time and attention. 

I just want to say thanks a lot!

Thanks for accepting my invitation.

Thank you for taking the time aside for me.

That's something that we're planning to do. Thanks for it.

Feeling so grateful for having a person like you in life. 

Thank you so much, that's appreciated. 

I truly appreciate your efforts for me. 

I'm feeling really blessed, so thank you. 

This really means a lot to me. Appreciate that. 

Thanks for always being there for me. 

Your help and support help me a lot, So thanks. 

We truly have great fun at your place, thanks for inviting us. 

I know that'll be a little tough for you. Thank you very much for your help.
Also check: 25 Ways to Respond to How are you (Better Ones!)
Other ways to say thank you

These are some of those alternatives that you can use for either.
The best things about these phrases and sayings are, you can use them in any situation.
Sharing some respectful and special ways of thanking your best friend, colleague, nearest and closest ones. 
Life is nothing without friends like you all. 

Thanks for your all advice, that is helpful. 

I've nothing much to say, but thanks for being on my side. 

You have no idea how grateful I'm feeling after having a friend like you.

You're the only one to support me right, thanks, friend. 

I really appreciate you in my life.

You are my avenger, buddy!

Now I realized that life before you came… was so boring, though!

I'm feeling lucky to have someone like you. 

Glad you're with me. Thank you, mate. 

Thanks for being you, just never change. 

It's hard to find someone like you in this world. So, thank you for being here. 

Always keep rocking like this!

Thank you for your time and efforts for me.

Your presence really does matter in my life. Thanks!
Also check: A Letter to Myself, on my 25th Birthday
Best ways to say thank you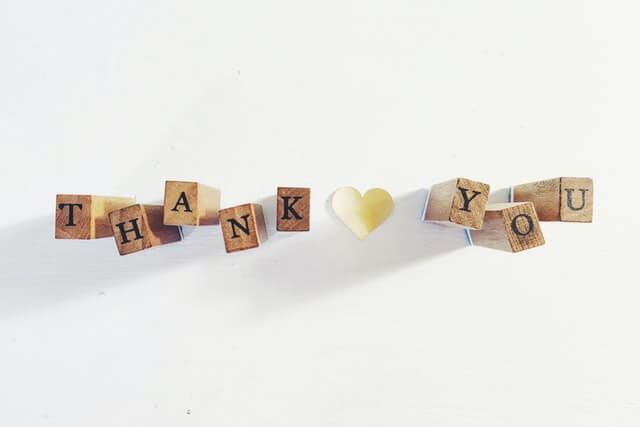 Apart from all other common phrases like 'thank you so much' and all, our next list consists of the best ways to say thank you.
Such is our best-picked ones that you can use to admire someone's favor.
Moreover, it perfectly fits when someone has helped you to come out of tough situations. 
I genuinely admire your support for me. 

Feeling so thankful for having you in life.

Thanks for your valuable time. 

Your opinion and words really matter a lot to me. 

Thank you for helping me out. 

I don't think I can make it happen without your support. 

Thank you so much for your support.

Your contributions are totally appreciated. 

You're awesome, friend. Thank you. 

Thanks a ton. You're the best. 

From the bottom of my heart, I'm saying thank you.

So glad to have you in my life. 

Thank you in advance. 

I know you will be the best. Thanks a lot.

Your hard work and dedication are highly admired.
Also check: 51 Fun Best Friend Quotes and Sayings
Funny ways to say thank you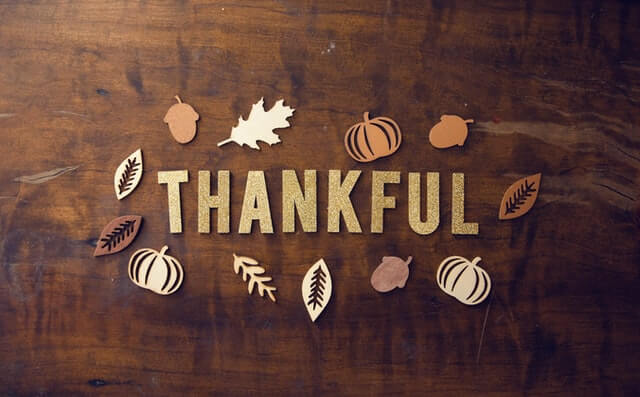 Do you know how boring your 'thank you' or 'thanks' sound to your best friend?
You have no idea, but they have spared their time just to help you in this situation.
And simply thank you is not enough. Make sure you express your gratitude to them in a lot of different and funny ways.
If you're lacking some creative ideas, then here sharing the list of fun ways to say thank you. 
I owe you, more than my credit card company.

Please inform me in advance when you need something, as I need to take a loan.

So, when will be our next party?

I'll be there for you always. Just don't call after 10.

Thank you not so much, but very much, dear friend.

I sent you a thank you note, Did you get that?

A big favor coming at you. 

Remember, next time will be mine only. 

Thanks for being you. Just never wash your face.

I'm already in debt of your help. Please stop your funding.

I know you'll not accept my thanks. So I'm not saying it, Okay.

It's really hard to find a supportive friend like you.

You've saved me many times. So, I hope you get into trouble soon, so that I can save you back.

Gracias!! Because I know 'thanks' sounds so boring to you.

The dinner was of course that great, my belly saying thanks to you.
Also check: 108 Things To Be Thankful For In Your Life
Cute ways to say thank you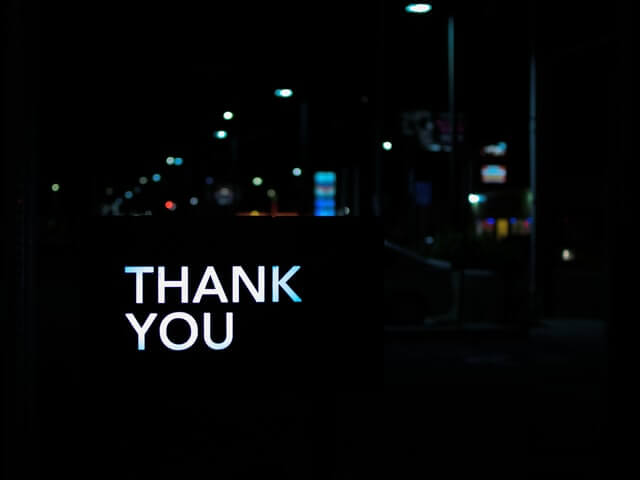 Want to make your thanking notes well and cute enough?
That's right, our next list is a better way of thanking you in a cheesy way.
Here are the best thanking lines you can use to bring a gentle smile to their face.
Nearest ones or girl best friend, such thanking notes work better if being said with extra cuteness and with genuine respect for them.
You're so lucky you have a friend like me. 

Thank you so much for being the best person in my life.

Feeling so lucky to have you.

I just want to be a person like you.

Sending tons of respect and appreciation to you.

You make a huge impression on my mind.

Thanks to you, you made it look simple.

And all credit goes to my dear friend, You.

You know this is the reason why I like you so much.

I don't have enough words to express this.

That's what you expect from a person of your life.

You are caring and respectful.

That's why we are best friends, buddy.

All I wish is to meet you right now and give you a tight hug.

Your support and time are well appreciated.
Also check: When Someone Rejects You, Thank them and Move on
Creative ways to say thank you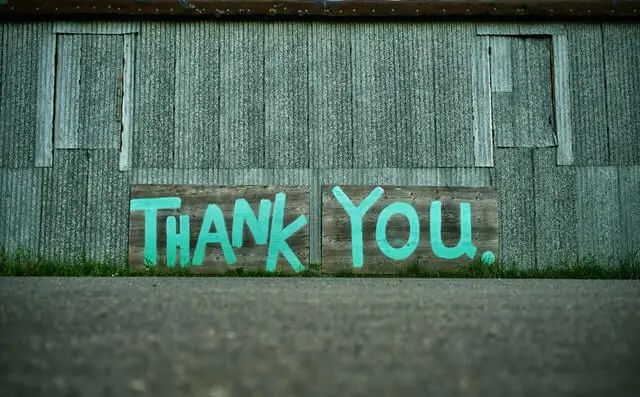 Tired of using the same phrase over and over again?
Want to present your feelings and respect, all unique and special?
So now it's time to make your 'thank you' stand apart. Time to make it a bit genuine though. In our next list, we are sharing some creative ways to say thanks in different ways.
Check out the list and use it when you think certain phrases and words are appropriate to use. 
You are a genius, BTW.

I'm totally shocked, by what you did there. 

How do you figure that out?

I really have no idea of it.

Really appreciate that.

That's made my day.

You never fail to surprise me.

You are amazing.

This really means a lot.

So, what can I do for you in return?

Whenever you need anything, just call me.

That's inspiring and motivating, indeed.

How did you come to know that?

That's so interesting.

Everyone just needs a friend like you.

This is life-changing, thanks!!

Feeling so proud of you.

I appreciate that, and I don't want to prove that. 

So kind of you.

I never have thought of it.
Also check: Don't Take It Personally, It's not always about YOU.
Thanking notes:
With these best ways to say 'thanks' and we don't want your gratitude to look standard and regular, by any means.
Here given creative and special ways make your appreciation look genuine, eventually.
When you use the same phrase that everyone receives normally, your words get no attention and recognition anyway. 
And, when you want to show your true feelings and respect to someone, such a 'creative approach of thanking' has to be used well.
Look for some special and different ways to say thank you, will not only pass your feelings to them but also make your appreciation feel like a genuine one and long-lasting though. 
Do you have some great ideas and thoughts related to this post? Then let us know in the comment section below. Oh yes… Thanks for reading!