Last updated on December 21st, 2022 at 04:39 pm
A letter to myself on my 25th birthday… 
A birthday prayer for myself, To stay strong and get ahead in life…
A story for myself, To always remember this time as developing years…
A message for my future self… To inform, never give up. Because I've come a long and still there's a long way to go. 
Dear 25th-year-old me,
Wishing you a very Happy Birthday!!
Congratulations on turning 25. Your journey to this day has been very exciting and challenging so far, I know.
Over the last five years, you've had some great times and really tougher ones.
Yet, it is only the start of a new chapter in your life.
You may not believe it, but all of the events that have occurred in your life have a purpose.
It's like God is preparing you for something.
With this letter i have some important messages to share with you, these are notes to keep you grounded, when you have everything in life you currently dream of. 
I'm writing this letter on 25th birthday, in your developing years, to keep you informed about your journey forever. 
And now it's time to level up your life. And, that's what this birthday letter, is about.
This birthday letter is enough to rewind those important lessons you learned all these years.
This birthday story for myself will be there for you to relive this time when you finally succeed in the future.
Yes, I'm writing a letter to myself on my birthday, because I want you to stay grounded and never forget this developing period that made you what you will be in the future.
Always remember this time that prepared you for everything. Remember this process always.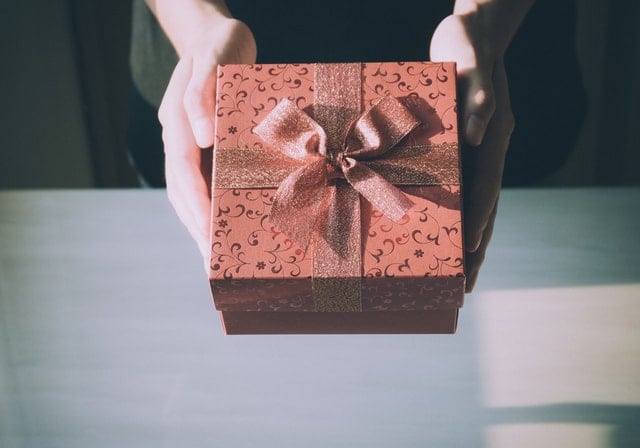 I know the challenging yet nourishing journey you have till this day. (After all, I'm the only one with whom you have shared that, Don't you remember!!)
I also know the challenges you faced, the Sacrifices you made, and I also know the secrets you hide from the world.
But don't worry, great stories never made in single day or week.
Twists and turns are the undeniable parts of the great stories.
These are the elements that transform any normal story into  "The Great Story".
Your journey also carries these factors, too.
Even though you've not made something big till, today…But, you'll in the future.
Believe me. 
Remember, Everyone has to go through a difficult time, to prove why they are worthy of success.
You are just on the same path, and getting prepared for your future self, nothing else.
Don't argue that your story is different, that no one can understand. Instead, see you've not told it to the right person yet.
As you completed one phase of life on your 25th birthday.
Your challenges also will increase (Don't forget it's your Twenties, toughest life phase), and now you are on a way to creating a base for your future self, in the coming years.
This is the time either you'll make yourself or will break yourself. So, remember that.
I know, you always complained, why life has done this bad to you. But remember, life beats everyone, so life teaches everyone.
So stop making excuses and figure out what lessons life wants to teach you.
After all, life also knows what you have planned to achieve, that's why it prepares you for the future. 
Daily struggles, hustles, and challenges are nothing but stepping stones that are ultimately there to test you and make you ready for your Bright future.
But don't worry, you'll pass all the hurdles and reach your ultimate goal.
You are not alone.
Everyone out there has its challenges and hard times.
So if you find anyone like you, be with them, support them, and try to lighten their life.
Similarly inside you also feel good about yourself, too.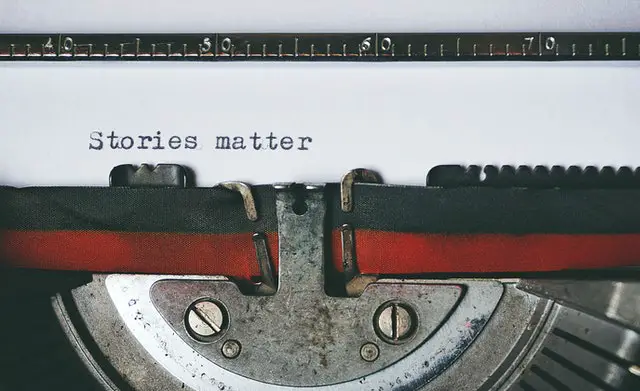 Make good memories, create stories that you will like to remember afterward.
Be with those, who are supporting you and value your presence. 
Believe me, the hard times which you are facing right now will be part of your success stories to tell later on.
And that time, you'll proudly announce, "Yes, Finally I achieve this".
Adopt positive life changes in your life, that transform your mindset and personality in a whole different way.
This letter on 25th birthday to yourself is part of that.
You are unique in the world, so your story also demands a different path. 
Leave your bad memories here, which hurt you from the Past.
Don't hold grudges too long, they don't deserve you, so leave them in the past. 
Cut off such peoples who have no respect and care for you. You don't need to take it along with you.
Leave things that Hurt you, Thank those who have rejected you. But live life freely , for your friends & family who are there for you.
Remember you have a long way to go, so "Travel light and enjoy Ride" stick to this rule.
We just can't take the extra burden of the bad past with us. That'll never let us go anywhere.
So, 
Forget those who leave, ignore, or reject you.
Forgive those, who are still with you, no matter what. They are your true supporters and Well-wishers. 
I really appreciate that you made a big decision of your life to live like a Monk. And also know the reasons why you decided to live a disciplined life.
This may be difficult at the beginning, as the life you have been living till today.
But I know you surely can do it anyhow (Like you have always been doing). Just believe in yourself. I know, you can do it.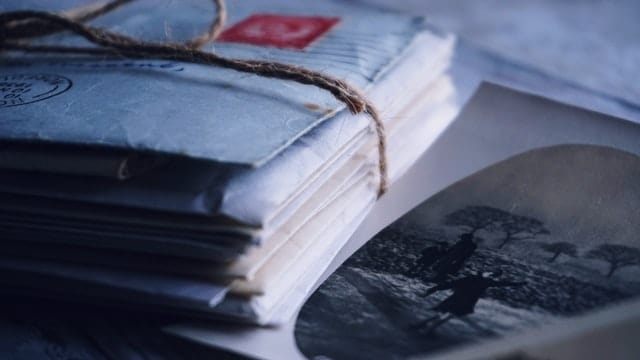 Write your own stories.
Everything seems Difficult at the beginning… no matter whatever you do.
In any journey, at the beginning and in the end, there is only one person who will be with you and that is YOU.
You may come across random people in your journey and some may claim that they will be with you till the end.
But believe… that they'll leave you in the midst of the story when they meet their destination. (Because they are also on their journey, don't forget that)
Make a promise to me that no matter what happens, you will not end this journey without reaching Your goals.
If you ever feeling low… No matter whatever the situation is… Never forget the stories you have so far.
Just remember the things that feel motivating for yourself, Just like this birthday prayer for myself.
Don't forget your achievement till today, and the proud moment you have given to your parents like Purchasing "My first bike"… that you bought that on your own earning.
So don't forget the happy moment you have lived and the life lessons you have been passing on to others.
Never let your temporary failures, cover your future possibilities. 
Keep the connection with those who are in the same goal as you.
But stay away from those who are always searching for the shortcuts. Be with those who have the same mindset and passion, like you.
They will not let you lose.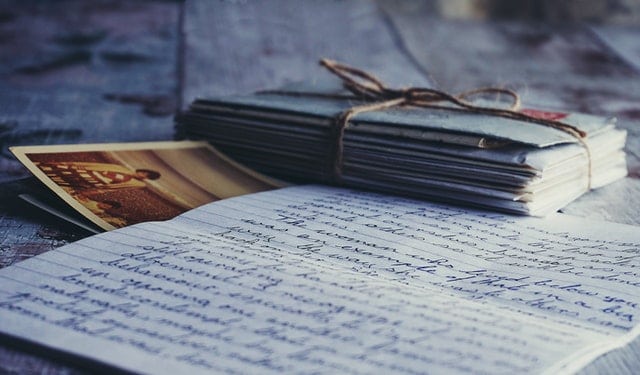 All you need is a Good leader who guides you to reach your destination. Follow the one who crossed the path as you are about to.
And also don't forget to leave footprints of yours.
Keep sharing your life experience with others that definitely will help others with the same goals.
No matter what situation life brings to you, never lose hope in you till that morning sunlight wakes you up.
Remember if you wake up today, that's because even gods have not given up on you.
So don't forget to thank god, as he's your all Hope and Faith.
Don't give up. It maybe possible that you're just few steps away. 
On your 25th birthday, I'm writing this letter and wishing you…
All the Best for a new life phase, Have great fun and don't forget to enjoy your journey.
Keep hustling with the new mindsets and get ready for the new challenges as well.
Also, keep sharing your life lessons learned in this life, may this will change others' lives positively.
Remember, I will be always with you from start to end.
Put this letter somewhere and read it the time when you feel low.
This birthday letter on your 25th birthday will remind your present situation.
And will support you, give you hope back.
Don't worry if you can't find me around you. I'm always there….. within you.
Your own friend.
-You.
Heartfelt Birthday Wishes to Myself
Feeling inspired to write something for yourself on your birthday, then these are the best wishes to treat yourself, right. 
Just like you're special, the wishes to yourself on this special day have to be special, indeed.
Whether you have a bunch of friends around to celebrate your birthday or not, never forget to appreciate yourself, even on this best day of your life. 
In this section, you will find some messages, daily self notes, or reminders that you can write for yourself plus can post on your Instagram and Facebook profile. 
1. Happy birthday to me. Thank you, God, for another year. 
2. It's my birthday and is the single day when I can be selfish without any regrets or fear. All eyes on me.
3. I wish myself another challenging, learning, and successful upcoming year. 
4. Well, I'm really feeling blessed to have such great supportive friends and family. Thanks, everyone, also special thanks to my 'personal self', too. 
5. I'm ready for the new year with all the exciting challenges and leveling up my life.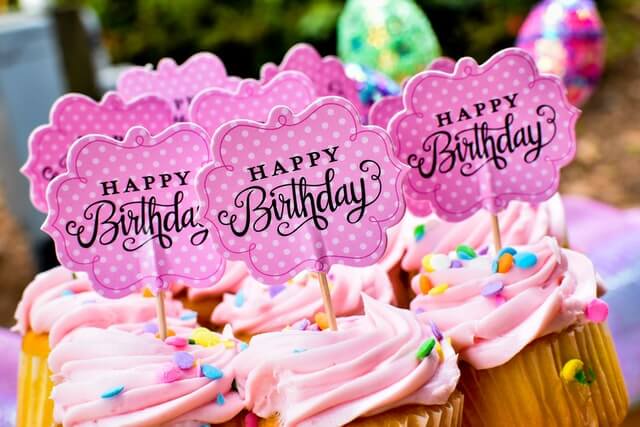 6. Hope to wish myself to stay stronger, healthier, and happier in this new year of my life.
7. A very happy birthday to me. Many many happy returns of the day. Best wishes & blessings to myself.
8. Excited for this new amazing journey of my life. Stay blessed. 
9. Here I'm wishing, A very Happy birthday to I, me, and myself. 
10. Time to improve myself. Well, get ready to level up myself and my thinking. Happy birthday to myself.
11. You deserve all success and fame in life. You deserve to get your dreams, just don't give up. Keep going.
12. You are stronger and tough. Keep going, never lose sight from your goals. 
Read next: What Do You Do When No One Believes In You?
Funny Birthday Wishes to Myself
1. It's feeling good to be alive. Moreover, it's good to celebrate your birthday, on your own way. 
2. Hope from this new year at least I get wiser, same as I'm getting older. 
3. Finally, I'm at the time when I have to hide my age. Anyway, Happy birthday to me, you oldie. 
4. You all are allowed to join my birthday parties. 
5. Party rules:  #1. Don't ask me about my age. #2…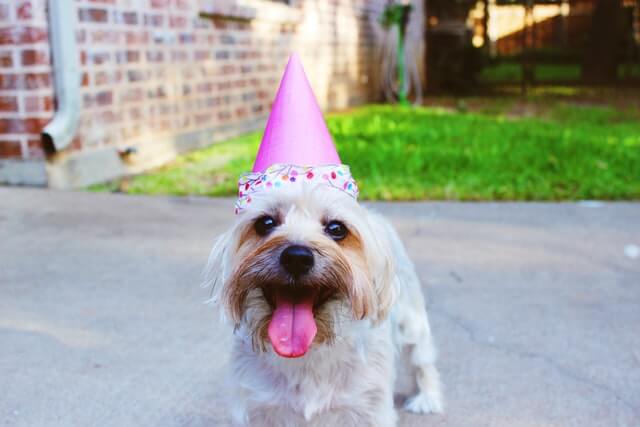 6. I'm really happy to be alive to celebrate my birthday this year. 
7. Do you know the worst thing about a happy birthday? It's… you're getting older and everyone is celebrating for that. 
8. On this special day, I'm wishing myself a very happy birthday. Also, it's an opportunity for me to spot who is my fake and real friends.  
9. Special thanks to my ex, who left me just before my birthday came. Thank you so much for giving me an opportunity to celebrate this day with myself without any dramas and anything else. Just relaxing celebrations and heartfelt wishes.
10 Never thought that celebrating my birthday by myself would be that fun. Surely i'll repeat this next year. 
11. You really don't need a bunch of friends to come and make your special day, a 'special' indeed. Just you're enough for everything, Believe me.
12. Many many happy returns of the day. Man, you're going to rock this year, mark my words. 
Also read: Best 'Turning 29' Quotes And Instagram Captions
Inspirational Birthday Quotes For Myself
1. Feeling really grateful for growing out of all the challenges and hard times that I have so far.
Glad that I also learn the important lessons of my life. On my birthday, I am now excited about the new year. 
2. Thank you, everyone, for your birthday wishes for me, I feel really honored to be with such amazing people like you. 
3. Here on my birthday, i promise myself to keep learning and never stop until i reach my goals. 
4. I wish from this new year of my life I will achieve as most dreams as possible, and I am also ready to do whatever it takes me to for that. 
5. Whatever I have achieved and the person I become, it's all because of the supportive people in my life. On this special day of my life, I express my thankfulness to each and every one.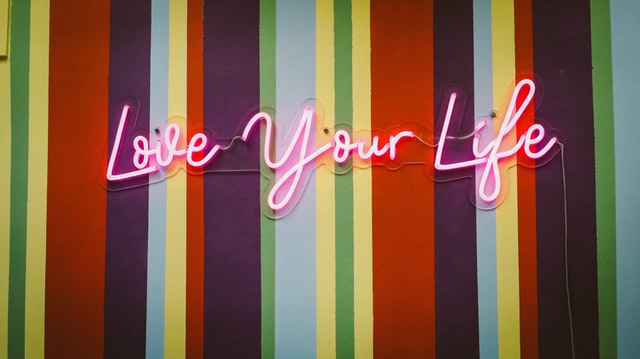 6. More than a day to celebrate my age, this birthday I decided to take a look at my personal growth and keep the lessons that last year's experiences have taught me. 
7. Every birthday I feel I'm getting close to myself, I kinda start loving myself and accepting who I am. 
8. I don't know why but on my birthday when I talk to myself in the mirror, and I can see myself growing faster and improving as required. Because I know I work on myself, for sure. 
9. As I get older I also get wiser and smarter, learning how to make the right choices in life and adjust myself according to the situation. Best birthday wishes to me!
10. I feel like thanking those all failures, challenges because they are the reason stronger I have become as I am now. So happy to remind those old developing phases of my life.   
11. Proud of yourself for who you're becoming. Strive to be a good person before you hit the success of your dreams. I'm here for you, to inspire and make you feel confident whenever you need it. 
12. Feeling much better than the year before, I know the time when I was hopeless with no goals in life. But, not I have goals and a reason to live my life to the fullest, and I also see myself doing thier best to achieve such goals. So proud of myself and happy birthday to me.
Also read: Self Love Captions and Quotes for Instagram
Inspiring Birthday Wishes to Myself On Turning 25
Here are the few takeaways from the past few years, that I've been noticing about you. These are some important things that I want you to know because they will help you in creating your future stories, as well. 
Some Self suggestions and Birthday Prayer for Myself
Don't always be so hurry.
Finally, you've realized that you've been wasting your time on things that aren't adding value to your future self.
Great one, but that doesn't mean you can recover everything from that in so little time now. Just be regular with your plan, and keep doing it, the results will be sure. 
Stop expecting too much, when you are doing.. so little.
Do something about your Procrastination.
I know you are not lazy, You are excited to do things. But, having a procrastinating habit to delay work all the time, probably the next day or next week. And, I think you should do something about it.
That also be the reason, for your most mistakes by taking time for granted anyways.  Value your time right, make a schedule, and actually follow that.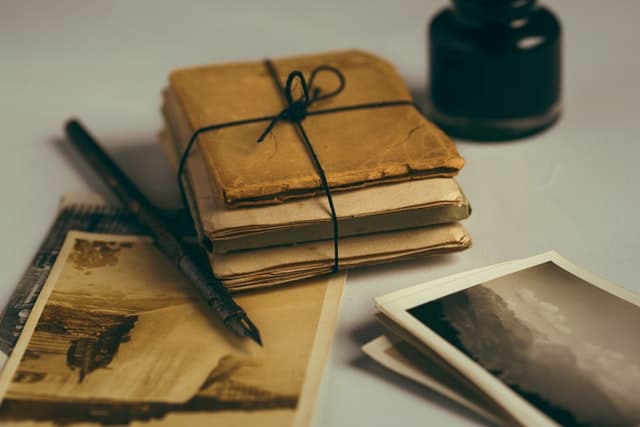 Be yourself. Create your own stories.
You are unique, you are different, the one and only one in this entire world.
Don't try to be like someone else. Always follow what you want to get done by yourself. You can't create your stories, following the footsteps of others.
Take charge of your life, live fully, and work on yourself.
Don't be too hard on yourself.
Yes, you are being so hard on yourself at times. And, hence in this my birthday letter, I wish to advise you to lose your little beat, enjoy the things that you like to do, and explore at some.
You don't have to be perfect in every aspect, something and someone just looks great with their imperfections, don't force them to change it.
Accept things as they are, not everything requires to be perfect anyway. 
Just Don't give up.
Of course, you are working great on your goals, and making progress too.
But, there'll also come a time when you feel like losing at some moment. So in advance save yourself for that as well.
Don't even think of leaving your plan anyway.
You've been doing great and you'll. So revise your plan, and update yourself.
Don't give up, just don't.
You've come this far and are very close to your goals. So remember there's no way back.
Learn from the birthday story for myself so far and go ahead.
Read next: 78 Take One Step At A Time Quotes and Sayings
A Birthday Prayer for Myself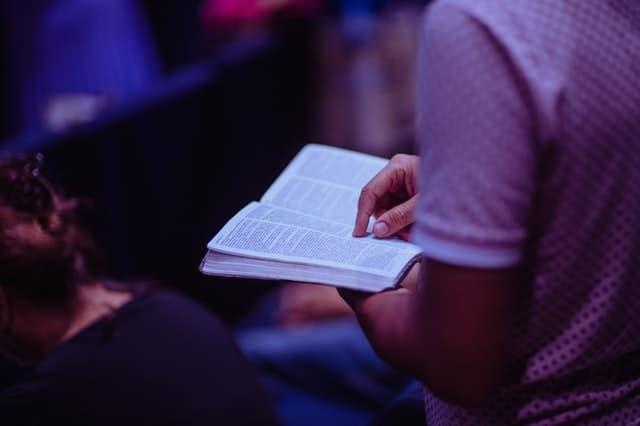 1. Thank you God, for bringing me this so far and wishing, happy birthday to me. I know I've taken life for granted, but now I realize the ultimate gift (a life) that you give to us. Now, I realize the importance of life. So thank you very much. 
2. On my birthday I am also committing to treating my and others' lives with the same care and love, as it should. 
3. From now onward, I'll truly feel blessed because I know it's you who wakes me up every morning and reminding the progress I've to make, and a lesson I wish to learn. 
4. I know that when no one is there to support me in a hard time, but you're always there watching and caring for me. 
5. Even, though you are not present here physically, besides us… we always find you in that hope and energies to get up and work ahead. 
6. God, I really don't believe in destiny, not even in luck. But I believe in you. Because, I can feel you within me, when I'm all alone spending some time in isolation and praying to you, wishing everything will be great soon. 
7. Dear God, on my birthday I am not praying for an easy life. Because I know you've planned something special for me, which I can't even imagine.  
8. All I'm praying on my birthday is to just give me strength enough to keep believing in you and give me a sight to see your message through any positive or negative things that happen in life. 
9. On my 25th birthday, I wish, So pray that you keep your blessings alive on all of us. Just show us the way, when we are lost inside. Guide us, when there's no one to support us anyway.
10. I know that to get to the bright side, we have to pass through the dark, but I wish you to be there with us, we really need you. 
11. As part of birthday wishes to myself, at last, I pray dear God to please keep me focused on our journey. And if possible, then please give me enough opportunity to find the Purpose of my life, give me a little hint on, What is the purpose of my life?
12. Thank you, Dear God… for this beautiful life and for giving me a chance to celebrate my birthday. Thank you for all such amazing people in my life, the lessons, challenges, and everything. 
I hope you'll receive these 'my birthday prayers' soon. 
Happy birthday to myself. Happy 25th birthday to me.