Last updated on January 11th, 2023 at 04:35 pm
As a girl, you don't want to limit your match.com profile just to show-piece only. 
You don't want to be with any other guy; you know what do you look for in a relationship, the type of person, and have clear standards.
Hence, it better have your match.com bios be straightforward and much clear.  
If you need to get started, follow these examples for match.com which we created considering most women's perspectives on online dating.
Perfect Match.com Profile Examples For Females
You want to go on a date and meet someone who is worth your attention plus time. 
And in the process, you might have used many sites, but match.com is one of the trusted places to find compatible matches. 
But, after creating an account the next step is to complete your match.com profile. And introduce yourself in your words.
Following are some sample match.com profiles that will give the idea to complete your summary: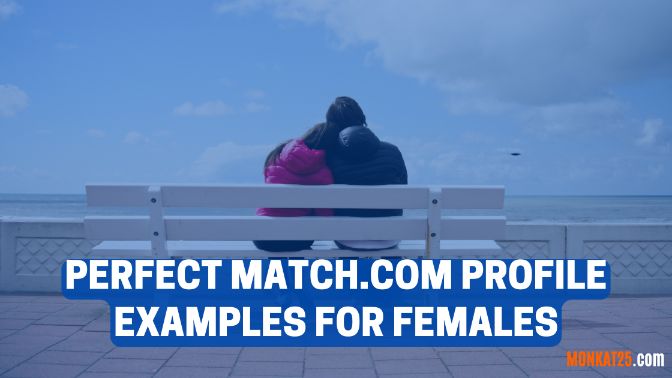 1. A fresher in the dating pool, better not to underestimate me. I might be new, but have the knowledge and the ability to read guys' minds.
2. I'm here to meet some fun guys, not a joker, but someone who knows to take life and relationships seriously.
3. Ready to meet new men on this platform. I'm excited about fun conversations and developing new relationships. I don't mind friendships, though.
4. I'm basically from New York. Love to roam in the street in the meantime and take pictures for my Instagram page.
5. I prefer to read novels rather than watch movies or series adaptations. What's your favorite book and which shows are you streaming now?
6. Here I hope to meet my best friend, a life partner who is humorous, honest, and hardworking just like me.
7. Been to almost every dating site, and found a bunch of guys but not a genuine man with a lifelong purpose and seriousness. 
8. If you ask why I am still single, I must say you'll see me crying. It's not painful, it's just not the right thing to ask your potential date.
9. Enjoy stargazing and doing some artistic work in the meantime. Here on match.com, to find my perfect match, I hope to meet him soon. 
10. I expect you to be honest with me as my plans are for the long run. 
11. Well, if you think our hobbies and preferences are somewhat aligned, feel free to match them here.
To prevent another boring conversation, here are some flirty responses to wassup on tinder to add taste to your chat.
Good Match.com Profile Examples For Girls
When you just want to meet fun loving guys and aren't looking for anything serious, these are some good examples of bios for match.com to follow.
1. My life is mostly around my family and friends, if we match, I'm more than happy to make you part of it.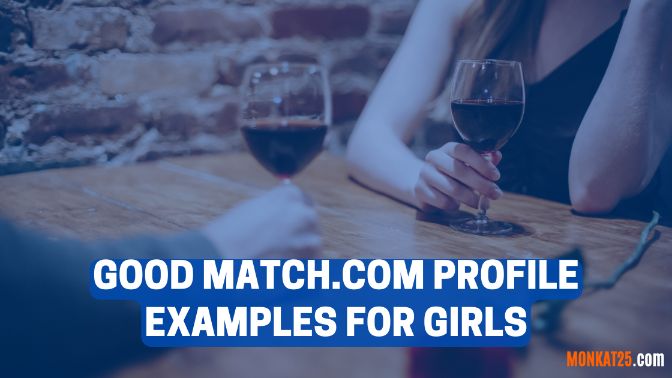 2. Not sure if my match.com profile is perfect or not, so I instead keep it simple. I'm just a regular girl, seeking a guy who is fun to be around, that's it.
3, I might not be concerned about appearance, but you better have some sort of personality. 
4. Right now, not looking for a date or a great match. My goal is to have someone to have a good conversation with and let the connection grow. 
5. Someone told me that you find your compatible match on match.com only. So here I am. Let me know if you think you're the one, or else I'll keep searching. 
6. Looking for someone to have a good time at home and some lifelong memories outside.
7. To be frank, I don't have many preferences; I just want someone who is down for some chat time and is funny.
8. I'm in search of someone passionate, hardworking, and open-minded. I also enjoy face-to-face conversation over call or text.
9. I ensure that I live my best life every single day. Don't expect much from my future date, but if you match with me, that means we'll have many things in common.
10. Being on dating sites seems like I'm desperate for dates, but I'm not actually. I rather have some sort of connection and keep one that works fine.
Want to be creative and add humor to your profile? Try these witty dating bio ideas for women.
Tips For Women On Match.com:
Once you have a perfect match.com and that's not the end. You cleared the first phase. 
Following that, you also need to set up your information correctly. Obviously, including your best images is a must. 
If you hope to meet a life partner or have a fun date, be specific with what are you looking for in a man.
In your profile summary, you want to highlight your preferences and the types of relationships you expect.
It will help you get requests from those guys who feel connected to your choices.
Like hinge and bumble, match.com has a few prompts and profile questions. 
Based on your preference, you can opt for the right one. That makes you more presentable and talk about things you're comfortable with.
If you like any of the above match.com profile examples for females, feel free to use them. While these are just samples that hopefully give you a push to get started. 
It's always better to write your dating profile in a way that makes you feel more confident about yourself. All the best!