Last updated on January 26th, 2023 at 06:14 pm
Even if you're clear about whether it's casual or committed, answering "What are you looking for in a relationship?" is never that easy.
When responding your way, you don't want to come off as picky… nor do you want to give fake hopes that aren't possible at all.
Obviously, you have an idea of what an ideal partner would be as a person and what a good relationship looks like.
But, it's just hard to describe it.
Well, in this post, we're going to provide some best ways to describe what a 'perfect relationship or partner' is to you, based on your expectations.
These examples might help you to come up with unique and special answers.
How Do You Answer: "What Are You Looking For In A Relationship?"
It's good that such questions come after some time when you've developed some level of understanding and trust, through regular chatting and dating in recent months.
But, when such questions arise earlier than that, don't get frustrated.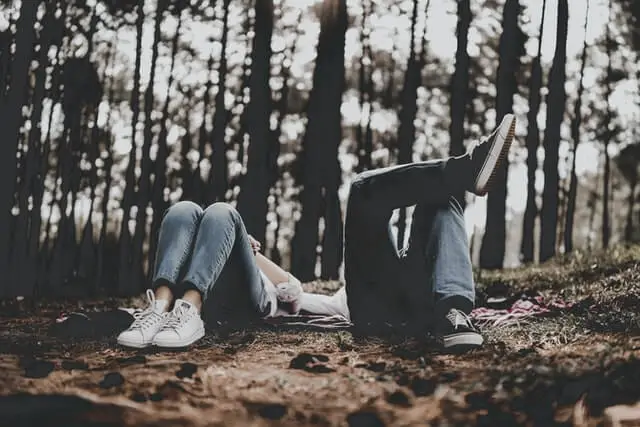 It is best if you can reply clearly and straightforwardly. So they can relate to and understand what you are saying. 
By praising them, you can also make your response interesting and good ones, for sure.
But, however you reply, you've to be honest with yourself and with them. 
And such are the common qualities that people seek in their ideal partner:
Honesty,

Intelligence,

Passionate,

Sense of humor,

Caring nature,

Trustworthy,

Attractive personality,

Understandable

Supportive,

Friendly and cute.
Most often, these questions are asked by girls, but serious 'men' may also ask them. Then, you better know how to respond to it effectively. 
Here, we've compiled the best responses in separate lists for you to choose from.  
Well, if creating bios on dating sites is a bit troublesome for you, follow these good online dating profile examples with some ideas and samples to follow.
When A Girl Asks, "What Do You Look For In A Relationship?"
Anytime, when a girl asks you about your ideal partner, or how you define a great relationship, you need not just perfect but the best answers. 
Here's what you can say in response.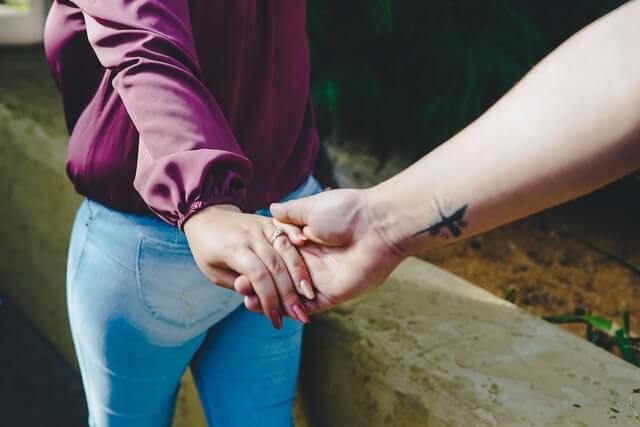 1. I like to be with someone who is my strength and weakness. And most importantly, someone who is serious about long-term commitments. 
2. I want to be with someone with whom I grow and become a better person than I'm now.
3. Looking for someone who is not here for a perfect relationship, but a solid partnership. It's like having mutual respect and the ability to sacrifice.
4. I seek someone who is filled with confidence and enthusiasm towards life. The one who is quite active and looks at life with a completely new perspective.
5. I simply want to be with someone who never complains, and never asks for much. But quite flexible and understandable.
6. I like to be with someone who accepts me for who I am and never makes me feel like I have to change.
7. I'm looking for that girl who is more emotionally and mentally mature than me. And accept me for who I am. It will be that girl who will make me take my life seriously.
8. I'm seeking a relationship that might not be perfect as there might be differences between us, but we both use this as a strong reason to strengthen our bonds.
RELATED: What Are The Wrong Reasons To Get Married?
9. All I am looking for is a relationship that brings the best out of me. I like someone who just never compares with others, but sees our connection as unique. 
10. I love traveling a lot and being outside a lot. But, with the right person, I've no problem being inside often, too…. Same, she also won't have trouble going out.
11. I'm actually looking for someone who will push me to be my best and not judge me. Hopefully, we both forget about insecurities and grow along.
12. That person would be my friend first and forever. Even though we get married, we remain friends and never see each other as a couple, but as friends.
13. My ideal partner will be a cool, caring comedian, not like me, but some sort of. That's okay with me, she must be good by nature.
14. I'm in search of someone who is never afraid to try new things in life and always knows how to be more adjustable and flexible with life.
15. Being a spiritual person, I like to meet someone who has faith in God, karma, and love. Someone who might not go to church every day, but prays before meals.
16. Definitely, I'm here for a serious commitment, but that doesn't mean I'm desperate. I'm patient and can wait for my ideal partner. Yet I feel it when I see the person I like to spend the rest of my life with.
17. I need to be with someone who is both wise and kind. Ideally, that person will be clever enough to think about what I am thinking and have a heart that feels what I am feeling.
18. I'm looking for a relationship where we both contribute equally and help each other to make our life a beautiful one together.
RELATED: Cute and Funny Answers For, "How Much Do You Love Me?"
When A Guy asks, "What Do You Seek In A Relationship Or Partner?"
It's not the guy's intent to get great answers here. But, he expects a good response that portrays you as an honest, intelligent, and independent woman with her choices.
Here's what to say when a guy asks you about your 'ideal relationship or dream partner':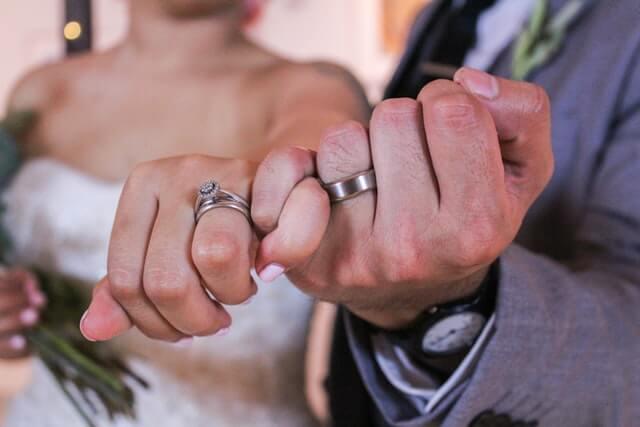 1. I wish my ideal relationship wouldn't feel like a relationship itself, but rather a lifelong friendship.
2. I'm looking for a relationship where we both help each other to grow together and give each other the best memories in life.
3. I like to be with the one, who actually brings the best out of me. Maybe we can support each other to pursue our dreams and ambitions.
4. Someone who is creative by heart and always ready to challenge themselves.
5. I seek a partner who is more like my friend than a life partner. It's to make our life a lot more interesting without having to fade it over time.
6. Someone who just never gives up on me, and actually has fear of losing me.
7. I like someone who gives respect and love to the partner first, before expecting anything or the same.
8. I'm looking for a relationship that helps us to bring the best out of ourselves and feel the love that we never felt with anyone else before.
RELATED: Perfect Match.com Profile Examples For Females
9. My ideal partner will have no problem with eating out. And actually, feel it without having to tell me that I'm not in the mood to cook anything that day.
10. I do have certain relationship expectations. But, I don't want to force it on him, I rather keep it clear and we manage it without offending anyone.
11. According to me, the perfect relationship is when your partner understands you without saying a word, they take care of you, without you having to ask for anything.
12. I don't have a stick relationship requirement. I would rather start a date with someone, let us know each other well, and decide where to bring these or would be our next stage.
13. Of course, I'm also here looking for a long-term relationship, but I prefer to give each other time to understand, rather than answering these questions right away.
14. Why don't we just keep anything serious outside and have a few dates to get to know each other, before we get any serious? I think we should know each other better, right?
15. I don't seek anything perfect or great, just someone to have a good talk with, a friendly vibe, and constant respect from both ends.
16. I definitely love to be with someone who is kind, caring, and loving to me and others.
17. I prefer relationships where I don't have to change myself to obtain approval. We become each other's inspiration in life. 
18. Well, I think I need some time to understand you. I don't feel it right to answer this early. But, after a few dates, that's fine.
RELATED: "What are The 5 Things You Like About Me" (Good Answers)
Why Is It SO Difficult To Respond To "What Do You Want In A Partner (Or In A Relationship)?"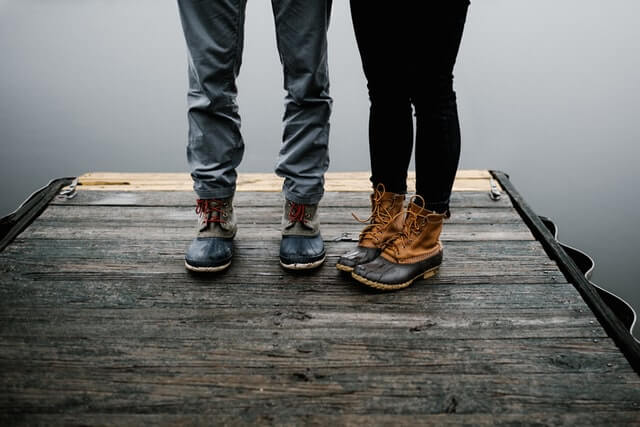 When you dream about your ideal partner, you might not have the perfect qualities in mind.
But just your 'feel' that… your relationship will work out well if goes this way.
Thus, your answers may seem overly optimistic or unsure of your choices when responding to what (exactly) you're looking for in a relationship or partner.
There might be an image in your head of them, but it's hard to describe them.
Certainly, this looks like a normal interview question, such as what kind of role you're seeking. 
And, when your answers are unclear and hard to understand, you could be in a tight spot.
Better, if you respond to it with the right approach… without being rushed or frustrated.
Take time, think and provide answers that sound 'unambiguous' and actually 'genuine' to him or her.
RELATED: When Girlfriend Asks, "Why Do You Love Me?"
But, What Is The Reason For Asking Such A Question?
If the question 'What are you looking for in a relationship' comes up on a first date or while chatting online, that's still fine.
No matter where you look for your partner, whether online on a dating site or through a traditional approach, everyone has expectations about the relationship. 
By asking such a question, he/she just wants to know what type of connection you seek.
And, the way you respond to this question, help them know… how serious, confident and committed you are for this relationship.  
Then they examine your 'expectations and needs for the relationship' to theirs.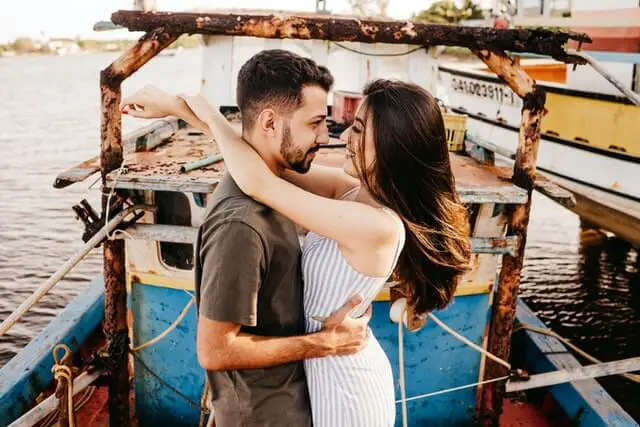 So… It's not just about you, but about you two as well. 
Asking this question too early or too late might be a mistake. It's good if you two asked the questions at the right time or thoughtfully.
There is no doubt that the goal here is to meet someone compatible with you, perfectly. 
But, being open to making required changes is the beginning of a great relationship.
While in the early stage, asking questions like these actually hinders the chances of developing a relationship.  
And, even with honest answers but with a limited understanding of each other, the answers might seem arrogant or picky.
Before asking such serious and vulnerable questions, it's better to know each other, first.
However, when still asked, you can also ask them what they look for in a relationship and partner.
That would be a good topic for a conversation.
By Exchanging your relationship needs and desires, you can better know where this connection is headed or where both of you are ready to make a change. 
Hopefully, you both feel that mutual connection, despite your differences.
That's all right. As good relationships don't require perfect things… it's about how two people get perfect with each other while managing their differences gracefully.