Last updated on December 21st, 2022 at 05:33 pm
If you're tired of answering them why you're still single, but they still don't stop, then… you just need some effective answers.
Well, here are some clever, funny, sarcastic, and overall best responses to why are you single.
These are the perfect comebacks when you don't know what to say. 
How Do You Respond to Why Are You Single?
Whether you like it or not, but questions like: 'Where will you get married?', 'Oh, you are still single?', will keep coming when you reach a certain age.
Because you know, you've a lot of well-wishers. 
If not that, then… 'Have you found anyone yet?', the same person: 'Don't worry, you will find them'. 
And, by answering by themselves, they left no choice for you other than to control your emotions.
Feeling the same??
However, that doesn't mean you have to stay frustrated when such questions come to you over and over again.
Never divert your focus from your current priorities. It's your life so make it your way.
But, sometimes you really need to give tight comebacks that they won't think of bothering you again. 
In such cases, you can use some funny to savage answers to the same questions.  
And to these replies, we call 'the perfect responses' that not only shut them down but also make someone feel regret asking you such nonsense questions.
Or, you also want to have these good answers to What do you look for in a relationship?, when asked by a girl on a date or while chatting.   
Good Responses to Why Are You Still Single
If you're happily single and not expecting a marriage for a few more years, there's no issue. For others, there is.
For such 'caring' people, here are some good answers to reply to questions about your marriage plan.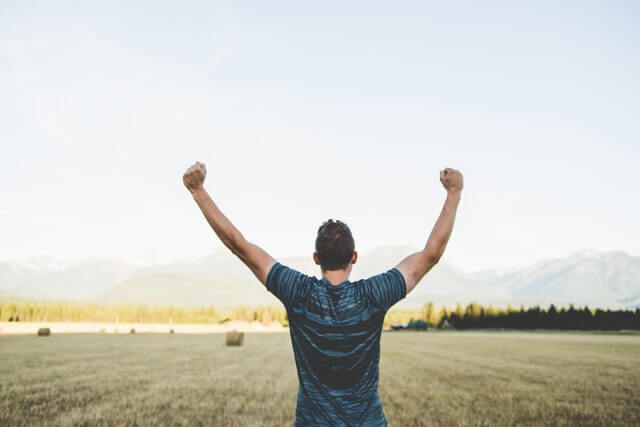 1. It's my choice! Have any problems?
2. Forget about me. Can you say how committed you are?
3. See my face. Do you think there's a chance? 
4. Do you think I look cute to you? That's right, nobody found it so. 
5. It's either I'm too beautiful for someone, or I'm just ugly. 
6. I require a high level of maintenance. 
7. Well, I like to make decisions using my mind and heart combined. But, you won't understand that.  
8. Right now, I'm not able to afford an extra person in my home. 
9. I want the freedom to wake up from any side of the bed.
10. Who told you I'm single? You have no idea, so please shut up. 
11. Because I'm capable of taking care of myself. 
12. I'm just waiting for my crush to notice me one day. 
13. It's my mobile camera that doesn't make a perfect selfie. 
14. Well, that's an interesting question, which I always tend to avoid. 
15. Oh, thank you for informing me, I will add this to my To-do list. 
16. Because my soulmate is somewhere planning a future with her current boyfriend.
17. I haven't found 'that one' person in my life, still. 
18. Oh, you again! Save me, god. Please. 
19. I've connected with terrible people who make it impossible for me to have a relationship. 
20. You have no idea how peaceful and awesome life is when you're single.
21. No matter what happens, I'm not going to settle for low. 
Read next: Best POF Headlines For Women (Perfect Ideas)
Clever Ways to Say You're Single (The Most Honest Replies)
If you are looking for some smart responses to such questions, here are some.
These clever answers to why are you single will give them the best response and you make them agree with you at the same time.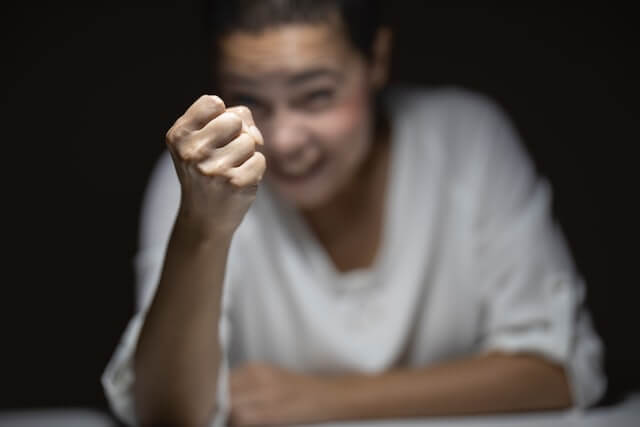 1. Because my damn soulmate is looking for me on the other side of the world. 
2. My cat is jealous of my dog. How can I expect an actual human to be at home? 
3. I do not want to share my bed, my food, my home, or my life with anyone. 
4. Because my current boyfriend or girlfriend doesn't feel we are partners. 
5. It's just the costs of the marriage that concern me.
6. Because I haven't won any jackpots. 
7. I am so in love with myself that I forget about anyone else. 
8. That's because I don't make a fair deal. 
9. That's just because I'm not good at negotiating. 
10. It's because I am not ready to give up anything I own. 
11. I'm looking for that special person to notice that I'm available. 
12. It's all because people these days are untrustworthy. 
13. Everything is fine, just haven't found someone to share me with. 
14. It's because I am a divorce attorney and specialize in separating couples. Do you need help? 
15. Because I'm always busy working and earning money first. 
16. There's no happy ending in most romantic stories, so I'm scared. 
17. To be honest, that's because I'm not as lucky as you.
18. Not today, please find someone else. 
19. I make it hard for others to ask me out or get me.
20. I really want to propose you, but your swole dad scares me off.
21. Have I ever asked you about how you can be married, then?
Read next: 121 Flirty Would You Rather Questions To Ask Girlfriend or Boyfriend
Funny Responses to Why Are You Single
Especially for your best friend who is now married and taunting you for still being single, here are some witty replies for him.
Take a look at some funny answers to why you are single that you can use just like marriage jokes.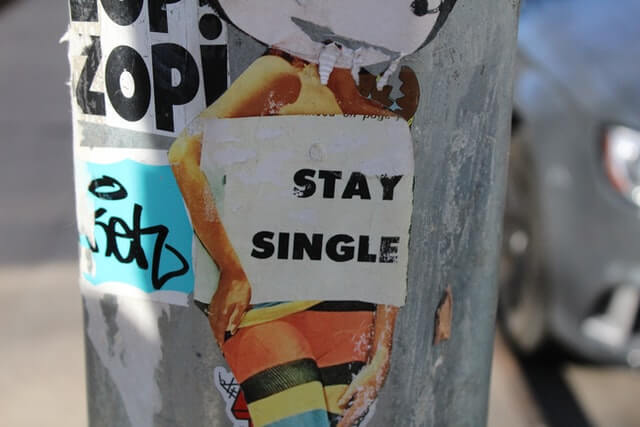 1. I hate to love people. Because they love to hate others. 
2. I would rather be single and enjoy my life than get married and keep cursing my life. 
3. I'm going for the world record for the person living alone without any support. 
4. It's my talent to avoid relationships and commitments. 
5. Because those damn love angels haven't found me yet. 
6. No complaints, that's what God wants. 
7. I have been carrying high standards and still am not in a mood to lower them. 
8. I broke up with the last date just because she ate my reserved pizza. 
9. Actually, I'm protecting myself from the divorce. 
10. You better look at yourself, before asking this. 
11. Better not to ask, when you don't know my history. 
12. For your info, I'm already in a relationship, just you don't know. 
13. I'm in a committed relationship, but with myself. 
14. I think that's because I'm good at maths and not in chemistry. 
15. Well, I am too lazy to propose to someone. 
16. I'm checking how long I can stay without a partner.
17. I know that's the biggest mystery. But you better stay away.
18. In the marriage market, I'm just overqualified!
19. Are you looking for someone for your sister?
20. You aren't going to help so I'm not telling you, why.
21. Because you're not taking me seriously. 
Read next: 59 Perfect Bumble Bio Ideas for Girls To Get Inspired
Flirty Responses to Why Are You Single (When Your Crush Asks That)
When you're with a girl for a long time 'as a friend' or he's your crush, and they ask you such questions, this is a great opportunity to express your hidden feelings.
So, when a guy/girl asks why are you single, you can reply with such flirty replies to let them know the truth.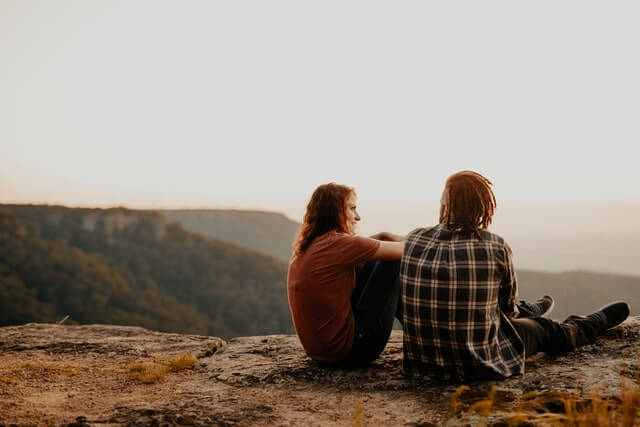 1. Oh, you're also single? 
2. You seem to be curious. We should get together.
3. Relationship means boring to me, I enjoy dating life. Do you?
4. So, I need to take this as a marriage proposal, Right?
5. Well, this universe is testing my patience before I meet the right person. 
6. Why do I feel that you're asking me for yourself? 
7. Well, I have never met someone like you before, or you did not ask me out. 
8. No more single, because you are with me. 
9. Because my crush is trying to fix me with someone else. 
10. All I'm here waiting for someone who will say to me that I'm cute. 
11. Because you are in my mind and heart. But not in my life. 
12. That's because I haven't met anyone worthy enough for me.  
13. I'm just checking how far I can go with this, all alone. Want to join?
14. Thank god, finally, you asked. Let's go on a date this Saturday. 
15. Do I look like someone anyone would ever dare to propose to? 
16. Oh so you're married now, right? 
17. Let me guess, you probably have found yourself a boyfriend. 
18. Oh, you have a cute brother, right?
19. I'm saving myself for someone and the one who is yet to come.
20. Because we are just friends, you know?  
Read next: Dirty Tinder Pick up Lines for Guys Looking for Hookups
Sarcastic Responses to Why Are You Single
No matter if it's a stranger or the guests, when someone asks you why are you still single or when you're going to get married, here are some sarcastic replies to them.
Use these better comebacks to shut them down especially when their intention is not to care, but to put pressure on you. 
1. You're not used to this, but I am. 
2. You may be surprised by the answer, but I'm not single anymore. 
3. I'm saving my relationship from your envious nature. 
4. Well, that's my choice and you better not ask this again. 
5. I wish someone approached me for love, without checking my look and money the same happens to you. 
6. Because I have been working on my goal, and the point is I have goals. 
7. Don't tell me it's your mom who worried about me. 
8. I set my life first than relying on parents or partners for groceries or dining out. Don't take it personally, that's not for you. 
9. I was coming to you to ask, how you can be married with this face?
10. Once I tried being with someone. But won't recommend that to anyone. 
11. I hate to be with the one person for life. I would rather be with new every week. 
12. Because I'm ready for temporary dates and not for lifetime commitments. 
13. I already have a wife and two kids. I just kept them underground. 
14. My parents know me well that I'm able to handle myself. Also, I'm independent and mature, there's nothing to worry about me. So you can relax.  
15. I'm not like you, I first choose to get settled in my life. Before welcoming the new person. 
16. Because I want to give my future partner the best life and right now I'm too busy working with my ass off. Hope you can understand that.
17. Seems like you're worried about your daughter, huh? Where's she?
18. Well, I don't see any good reason to get married too soon.
19. Well, I have no time for dating, social media, or wherever you find one for you. 
20. I am very well able to control myself and manage my desires. 
Read next: Funny and Romantic Answers to: "Why Do You Love Me?"
Best Answers to Why Are You Still Single
Whether it is your grandma or parents who ask you why you are single, these are some of the best reasons you can give.
Moreover, when you reply with such responses, you present yourself as a mature and confident individual who knows to take care of his life decisions.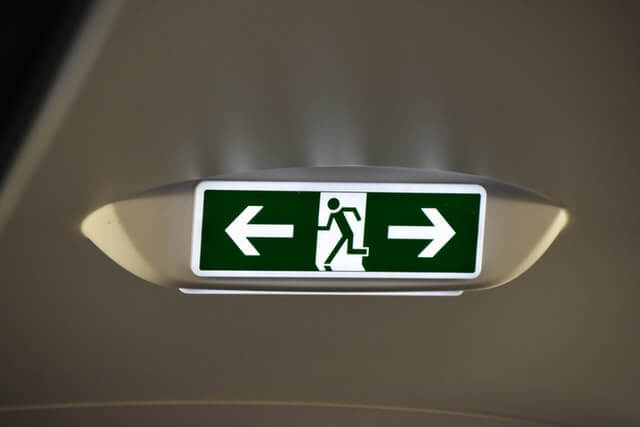 1. If you look closer, it's not only me, but we are all alone in ourselves. 
2. I am so devoted to my career, family, and myself that I have no time for such things. It'll be fine, though. 
3. Don't worry, you'll soon get good news. 
4. I'm not in a mood to welcome anyone into my life, at least at this stage. 
5. Because I haven't found a strong connection with everyone I met in my life. 
6. Yeah, that's who I am. What's your problem?
7. Because I like to wake up early and only work for myself. 
8. I didn't know you were so much worried about me. 
9. Because I always tried to hit for two targets at once and got none. 
10. It's my decision to stay single, and I kinda enjoy that. 
11. I have the worst nightmares about the marriage. 
12. It scares me to wake up next to a stranger at night. 
13. I'm just too protective of my money and properties. 
14. Right now, I'm not available for a relationship or commitment. Only available for business commitments and my company's growth. 
15. I'm too into the career and have no time for that. 
16. I'm preparing myself for someone. And, I'm not sure whether I'm ready. 
17. It's my damn celebrity crush, who just has no idea that I'm here. 
18. Just came back from my crush's wedding, please don't ask this right now. 
19. It may look sad to you. But I've no problem with being single. I'm Fine. Don't panic.
20. I'm sorry. I don't mean to make you jealous of my life. 
21. Because that's my dream and I'm living it happily.
Read next: Good Bumble Bios That Guys Can Use To Fix Date(s)
Savage Replies Why Are You Single (For Noisy Neighbors or Jealous Friends)
Please note that this list is for 'fun only'.
Also, this is the most honest response that we as 'happily single' wish we could give them, but it's not that easy.
Because they are truly savage and may make them instant regret asking such wrong questions to you.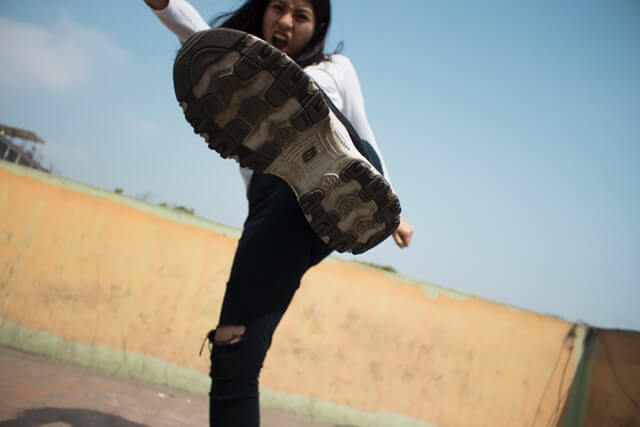 1. It's like you're so annoyed with my happily single life. What happened?
2. I hate commitment no because I can't. But because I don't want them, anyway. 
3. Because I am surrounded by people like you.
4. If I will tell you my awesome 94 reasons to stay single, you will surely get a divorce and start living alone. Just like me. 
5. My girlfriend's father fixed her daughter's marriage to someone. Oh, it's you! 
6. Likewise, I'm surprised by that. That how can you be married and I don't. 
7. Where is your mother? Is she around? 
8. Because I don't have my grandma or someone to make me married anyways without checking whether I'm financially independent or not. 
9. Well, I want to get married when I want. And not when my parents want. My case is different, sister.  
10. I'm not single; I'm with someone you can't see.
11. Don't be envious, getting married is your decision, not mine. 
12,. I have an urgent meeting, talk to you later, bye!
13. To be honest, I haven't found someone who can have all of these. The fresh ones!
14. Say it again and you will be single, too. Just like me. 
15. This sit is taken. Can you please go somewhere else?
16. What!?! You humans, can't survive alone. Where do you find one for you? 
17. Well, that's because, I'm looking for the perfect partner, even knowing they don't exist. 
18. Because I'm a monk… You son of a B***!!!
Read next: List of Two Truths And A Lie Ideas for Great Time
Final thoughts
"Stop being jealous of my freedom."
That would be my answer to those who never hesitate to keep asking me the same. 
You know the question like, "Why are you single?" will not only not put any pressure on you.
But it will also defocus you from whatever you are working on at the time, like your career, yourself, or life purpose. 
If you enjoy being single, that's fine. If you're waiting for the right person, even better. 
Never let anyone make you feel frustrated due to their thinking or opinions. 
Never let anyone's judgments keep you away from the goal you're pursuing right now. 
Be clear about your feelings and keep enjoying your life, your way. 
And, whenever such people reappear, consider replying to them with such sarcastic to funny responses to why are you single, making them change the topic by themselves.