Last updated on December 24th, 2021 at 07:41 am
Bought a new bike for yourself? First of all, congrats. In this article, we are going to share some best new bike captions for Instagram, as inspiring quotes for you. Before that, we'll share how it feels when it is a self-earned bike. 
What will give you more proud moments of having your own first bike ??
A Bike that you received as a gift from your parents or a bike that you purchased on your first earning?
Having your own bike from your own first earnings, Right?
The reason is…we intimately connect with the things that we buy on our earning.
Because we have been available during the entire process, from making the first decision to finally make the purchase.
It's like a goal, that we wish to achieve and finally earn with our efforts.
You know the entire process includes those struggles, extra workings, cost-cutting, skipped parties, and late-night outings.
Because you don't want to put an extra hole in your pocket.
You are so concerned about having your first bike on your first earning, you just simply avoid everything that creates a delay in your dream achievement. 
Indeed, whether it's a home or even your first bike.
But you gotta that satisfying feeling when it's from your earnings, and the income you generated. Further sharing…
How does it feel when having your First Bike from your own earnings? 
1. A Proud moment for parents.
Before you start earning by yourself, your parents are always there to fulfill your needs.
And when we start earning, we have to make that decision by our self. Remember, 
Having a bike, probably you think is your need, But actually a Desires. That you can postpone or replace with another option, like other transportation modes. 
Your parents are responsible for fulfilling your Needs. And not your Desires.
As a mature kid, you understand your parent's situation well.
So, you make a plan to earn money so that you can fulfill own wish such as having your bike.
From making money to saving it to purchase a bike, you start making a decision ownself. This teaches how to manage your money well and how to cut off the things that waste it.
Your new avatar really surprises your parents.
Also, gives them a proud feeling of you, it shows you are mature now.
Also read: How to Make Your Parents Happy?
2. My first bike: Booster for the Self-Confidence
Achieving a Dream from your own efforts definitely becomes a proud feeling for you afterward.
The journey for purchasing your own first bike…every hard work to earn more and finally to receive the key of your own bike, is just amazing.
The entire process will make you feel confident about yourself.
A feel of fulfillment. 
This really gonna be your positive reminders , and keep you motivated for the coming years.
3. Goals, that give you a reason to work harder.
If possible, Make a promise to yourself that you will buy that first bike on Fully cash payments, no credit cards, no EMIs, no parent's support either.
Now you have a clear goal to focus on…and a reason to work hard. 
Believe me a Day-Dream that shows…your favorite bike parked in your garage, will always be in your mind while you working for it.
That inspiring goal will fuel you to put an extra effort into your work so that you can fulfill your dream very soon. 
You really going to take your work seriously no matter whatever the work is or even How hard it may for you.
Now you get the purpose. And that's good for your career, as well.
Also read: Know the Difference Between Needs and Wants In Life. 
4. Sign: you are ready to take your own responsibilities.
The process of Purchasing your first bike is really that lifetime experience for your family, too.
Your family realizes that you are now ready to take your life responsibility. The best feeling when your family sees you grow which provides you the moral supports, that you need.
You become more responsible in terms of fulfilling personal Dreams, responsible in terms of the self-dependent, responsible in terms of work. Responsible for worrying about the family budget. 
That shows your level of maturity , which makes your parents feel proud.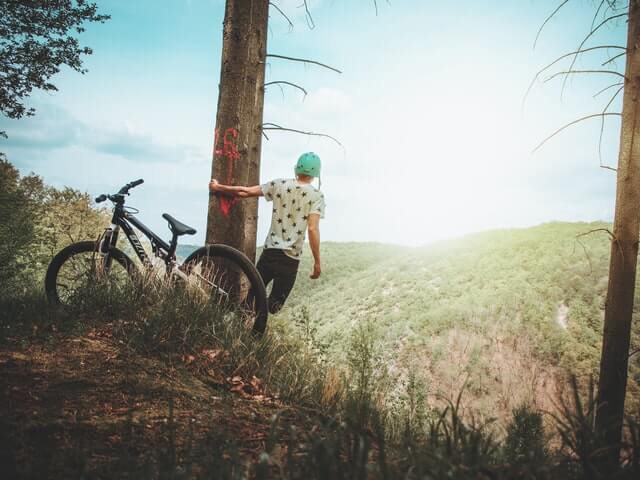 5. You emotionally connect with your new Bike. 
It is a common nature that, the things you purchased with own efforts giving you more satisfaction than your parents bought it for you.
A self-earned first bike on own first earning, will give you exactly the same feelings.
You tend to value things more for which you have waited a long.
You emotionally connect more with that self-earned bike. Because inner you know how much it meant for you, what you have gone through.
And that you will feel inspired when it's your first bike ride on that. This time reminds all those struggles you had regarding saving more money to earn these moments.
Read next: Instagram Captions For New Home Announcement Post
6. First bike purchased own self – is a Gift to you, By you.
Gifting yourself a first bike, from your first earning will be a great moment for you.
This is the gift that will remind you of those efforts you put, the patience you had, the planning you made.
Believe me, this going to be a lifetime memory for you and stays with you to remind these hustling years.
The more struggles you have towards the success, the more you enjoy when you have it.
7. Don't disturb your family financial budget
Indeed you really need a bike. But for your parents, it's a big dent in the family budget.
Purchasing a bike may disturb their financial planning for the next months.
So make sure you earn for that and have it by own.
This way you will manage money well in order to buy a bike. Moreover,  it won't affect your family budget, specially for single income family.
Another proud moment for Parents about you is because now you know to make the Right choice in life.
8. You know, which one will be your First Bike?
No one, But only you who will understand what you want in life.
It's you, who knows which Brand's bike you are passionate about, which model you want to ride on, and which color you prefer.
So if you want a bike of your own choice…make sure it's from your own earned money and your efforts having for it.
Your parents may or may not understand what you require from your first bike.
Don't ask them to gift you a Dream bike, when you are capable to earn for it.
Inform them you are going to purchase your first bike from own, and promise yourself, too.
Buying first bike on your own will be a good story to tell in future.
When you will ride that first owned bike, that moment will give you chance to rewind all struggles and waiting you have in the process.
This journey will be one chapter of your success story later on, and always be on your list of "My achievements in Life".
New Bike quotes and Instagram captions to express your feelings. 
Well, now you know what it feels like buying your bike on your earnings. And if you have already bought a new bike and successfully achieve this life goal, then we have something for you.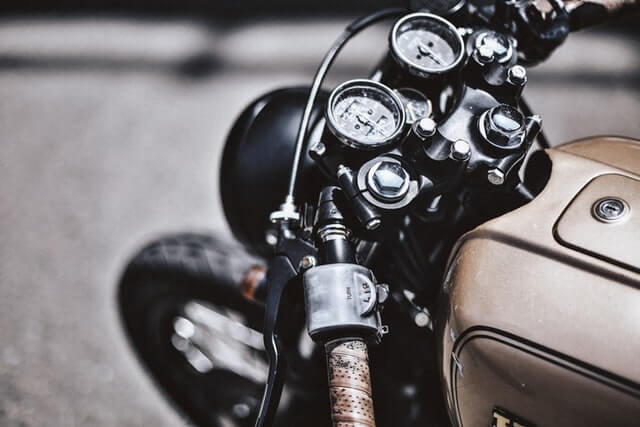 Here you will find some of the best new bike Instagram quotes and captions to add to your Instagram post.
Indeed, such new bike captions and quotes will express your bike love, truly, and may inspire other people as well. 
So, Are you ready?
Simply take the selfie with your bike and choose the perfect caption or quotes from this fresh list that we wrote just for you. 
Bought new bike quotes
Here you will find some of the best bike quotes to use as your status or post cations that definitely be loved by the fellow bike-lovers as well. 
1. Time to ride it, my way. 
2. Wake up. Ride. Sleep. Repeat. 
3. Ride more, worry less.
4. All you want is just a solo ride on your bike. 
5. Seriously, i hate winters. So does my new bike. 
6. When everyone leaves, my bike brings me along. 
7. Call it attitude, but it's all due to my self-earned bike. 
8. When nothing goes right, take a bike ride. 
9. The connection which I have with my bike, that's truly out of the world.
10. Now is the perfect time to ride. 
11. Wait for nothing, just wear a helmet and go on.
12. Riding a bike at full speed is not a thrill to me. But, riding a self-earned bike is. 
Read next: What Do You Do When No One Believes In You?
Want some Instagram captions about the new bike? Then here is the right list for you. Get creatively inspired from it or simply use these post captions as it is. These Instagram bike captions are all for you.
1. You save money to buy her something. I saved it for my first bike. That's the difference. 
2. There is something healing in this bike ride, isn't it?
3. It's not only me but even birds around my home who also love my bike. Just their approach to show it, is quite disgusting.  
4. One ride a day keeps the doctor away. (P.s. especially when you drive it carefully)
5. Buying a new bike: Goal accomplished. Next Goal: Find someone worthy enough to sit behind me on a bike. 
6. Me and my bike are made for each other. 
7. A real biker needs no reason to ride. 
8. Special thanks to my first bike to inspire and make me feel good every time.
9. So, what's your favorite memory of your first bike?
10. Nothing seems boring and sad in life when you ride your bike.
11. Those who say happiness comes within, have no value for an adventurous life and their bike.
12. You got healed by talking to someone. I got healed to ride somewhere alone. 
My first bike quotes
Take a look at some first bike quotes that you relate to if you also purchased or planning to buy a bike with your self-earning. Hope these words will inspire you plus make you feel confident about yourself. 
1. You may forget about your first love, first kiss, and first break-up. But, you will never forget that experience of buying your new bike on self-learning. 
2. I never leave my bike alone, as it never makes me feel alone, too. 
3. Ride, don't look back. Just keep going. 
4. Only true bikers know which road to follow. 
5. We don't need navigation or maps anymore, even our bike knows where we belong. 
6. Feeling bored, take a ride. 
7. Believe it or not, but your self-earned bike will be your lifetime memory. 
8. No matter if the distance is long or short, just never stop riding. 
9. Yes, I'm independent and my bike is the ultimate proof. 
11. It's not the speed that makes me feel good. It's just a bike that I purchased on my own.
12. Nothing is better than seeing your girl is in love with the bike same as you do.
13. Don't call this is a bike, it's the story of my life. An inspiring one. 
Read next: Work From Home Quotes and Captions for Instagram
Like these unique bike quotes and captions for your Instagram posts? Do you also have the same journey in life? If yes, then share your first bike memory with us.
Let us know, What's the first thing you bought from your first earnings?