Last updated on July 12th, 2023 at 05:04 pm
In search of unique Instagram captions for new home announcement posts?
Well, here we are going to share inspiring, funny, and Best captions for your new house Instagram post and status to express your achievement perfectly.
Of course, these home captions are all 'special', just like your 'memorable' journey to have this new home.
We hope that these good 'first home captions and quotes' will help you to celebrate this achievement as lifelong proud moments.
Firstly, Congratulations on buying a new home and achieving very important plus the biggest dreams of your life.
We are sending our best wishes to you on the upcoming success and new memories. 
Moreover, we wish that your brand new house will bring you a lot of joy and happiness in your life.
So, We wish you the best!!
Next, if you're planning to announce your greatest achievements via Instagram then we're sharing 'the best' new home Instagram captions just for you.
And, you can use them in your IG post without much thinking over what to write or even post your first home selfie without any caption. 
Inspiring New Home Captions For Instagram Announcement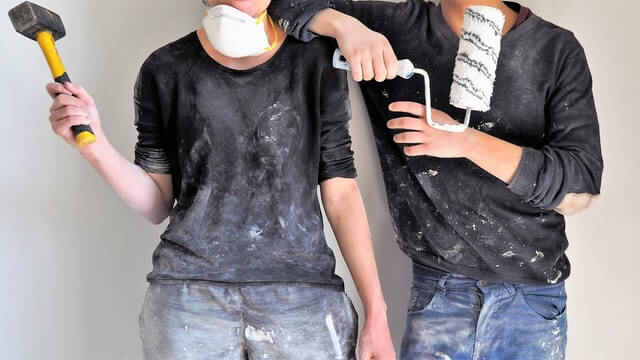 Moving from a rented house to a new house is a very inspiring experience for anyone.
And if you just bought your first home on your own, then it's a whole different experience for your life.
Well, there's nothing like showing off. Instead, it's more like announcing you're proud of yourself.
After all, your journey may inspire someone who is also in the process of buying their house and such inspiring posts encourage them, as well.
And yes, don't forget to add these new house Instagram captions to your IG post, when it's a selfie with your brand new home. 
1. Finally, we've bought our own dream home. 
2. Congrats to us… guys, we are moving to our new house. 
3. The first step towards our brand new home. 
4. New home, a new journey, new life. 
5. Surprise!! This is our new home. 
6. No luck, just believe in your hard work. Same as we did. 
7. Finally, I have the home of my dreams. 
8. Thanks, everyone for your best wishes for a new home in advance. 
9. It's not a home, it's our feelings.
10. The proudest thing is buying a home for your parents.
11. Happiness is spending time with your family at home. 
12. A family who turns your house into a home. 
13. Happy home. Happy life. 
14. Presenting my brand new home. 
15. Need your blessings and best wishes my friends, cause we just bought the home of our dreams. 
16. You don't really need a big home. You just need a home to live in.
17. All you need is someone who waits for you at home. 
18. So, when are you coming to our new home?
19. Do something that makes your parents feel proud, and we finally did that. 
20. Forget everyone and start believing in yourself, in your efforts.
21. If you can't buy a house then, Build the new one. 
22. 'Buying a home' is the perfect gift that you could give your parents.
23. One home, billion memories. 
24. There is no place like home. Agree??
25. Having a new house is like starting a new life.
26. Dear Home, you have no idea how anxiously I've been waiting for you and this moment.
27. I've never had such a homely feeling like this anywhere before. Well, we've home now.
28. No matter how big your dream house is. Keep hustling… one day you'll find yourself in the same.
29. Dream big, dream better. Work hard and forget the rest! Your first house is just a few steps away.
Read next: Funny Hinge Prompt Answers For Guys
Funny New Home Instagram Captions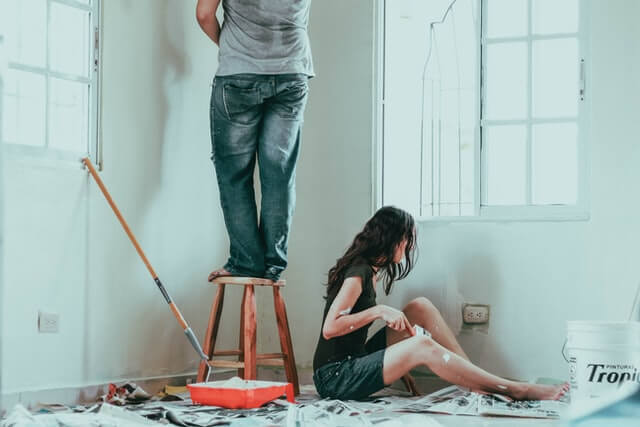 Want to share something exciting and funny with your online friends and community, then our next set of Instagram captions are all for your new house. 
Consider using these funny new home captions to your IG post to make your post inspiring and cute indeed.
Share your proudest moment and also inform your followers about your achievements, in a hilarious way.
1. Can't talk, family only. 
2. Home sweetest home.
3. New home. New me. New people. 
4. Really, so excited about the neighbors.
5. And, here we come home…Finally, to our own home.
6. And you all are invited to have a great party at my new home. 
7. Believe it or not, but when it's about home… size does matter. 
8. Never thought I would be this much happier in my life, again.
9. Just moved to a new house, away from noisy neighbors.
10. Finally, we came to our home, our own home.
11. One, Two, Three, … Let's go Home.
12. Believe us… this is our new home. 
13. Happiness is the first time entering into your new home with your family. 
14. Wait, we miss something about our old home. It was our bad memories. 
15. Sometimes it's better to move on, if not… then to move to a new place.
16. Preparing ourselves for the new journey of our life.
17. What do you prefer: move to a new place or adjust to the toxic neighbor? 
18. Home is the only place you can cry or laugh freely without any worries and hesitations. Glad, we just bought the same place.
19. Haters are like… You're so lucky to have a new house. To haters: Well, definitely it's luck for you because you'll have this only by luck alone. 
20. We're thankful to our previous (negative & unsupportive) neighbors who inspire us to buy this house. Without your inconvenience, we really won't take this great challenge, so thank you so much. 
21. When you move to a new home, make sure you reserve your space considering every factor. Coz, you'll never get that chance again. 
22. Thank you, but please don't ask for parties. Because I've spent all my savings and investment to buy this home. To be honest, I'm not ready for any extra cost, so please don't make me sell my new home for your parties. 
23. Let's party at our new home. Oh, wait. We need to get the light connection, first.
24. Yes, miracles happen when you do something for it. Proof: Our new house.
25. Getting a new home is like getting a new girlfriend. Though you are excited about it, inside you feel scared:  What if you can't handle it?
26. It takes up eight years to be in a place like this. And, the haters gonna say we're just lucky to have this home. 
Read next: Other Ways To Say Thank You
First Time Home Buyer Instagram Captions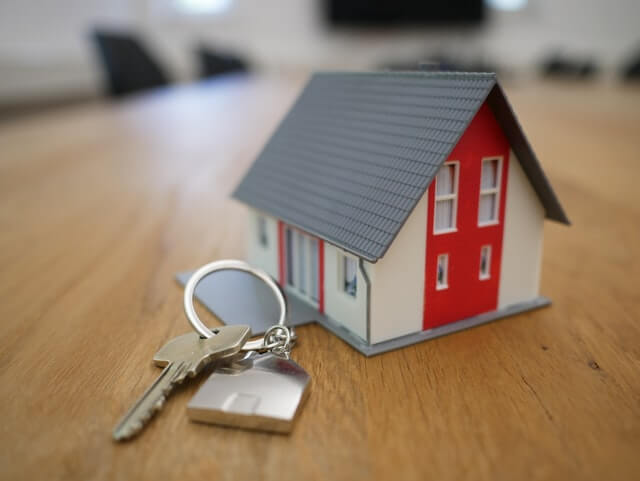 We know you have worked so hard for that dream that one day, you will buy a big house for your family and loved ones.
It is true that home ownership is one of the most rewarding and inspiring experiences in your life.
And, if it is the first time you have bought a new home, the celebration and announcement have to be great, indeed. 
How about posting a new home announcement post on Instagram?
Yes, that's a great idea, Isn't it?
Take some good selfies with your family with your new home in the background. After that, make sure you add these first-time home captions to your IG posts.
These captions are a perfect way of expressing your excitement and feelings for this achievement. 
1. That proud moment in your life, when you give Keys to a new home in the hands of your parents. 
2. Security, comfort, happiness, family: You all get it all at one place, Your Home. 
3. Packing done, time to move to a new place. Our new destination, Guys. 
4. Here begins the new life with a loving family, and in the new home. 
5. We are moving to our own home. Thank you everyone for your blessings and wishes. 
6. When nothing goes right, Go home. Simple. 
7. And here is our new address. You are all welcome anytime. 
8. Bless us guys, we finally did it. We made it to our brand new home.
9. Feeling like a great time is waiting for us. 
10. First family selfie with our First new home. 
11. It's finally good to be home, a home that we own. 
12. That feeling when you first-time receive the keys to your brand new house. 
13. First time experiencing the feeling of being a homeowner. It's amazing. 
14. Dream comes true, here we're moving to a new home. 
15. New home, new chapter of life. 
16. Home is the only place where you can go when you're not in the mood to go anywhere. 
17. It's kinda feeling good to be in a "New home".
18. No need for fancy decoration, our family's love, and support are enough for home. 
19. If you are also aiming to become a homeowner then, my best wishes to you. Go for it. 
20. New home is a reason to redesign your lifestyle and improve your Level.
21. We have no words to describe how much happy we are at the moment right now. All thanks to our new home!
22. The feeling of buying a home for the first time is more like getting kissed by your crush for the first time.
23. Make sure you don't buy your first home under any pressure or insecurity. Look up to it as a way to improve your life.
Read next: List of The BEST Comments for Instagram Posts
New Home Quotes for Instagram Posts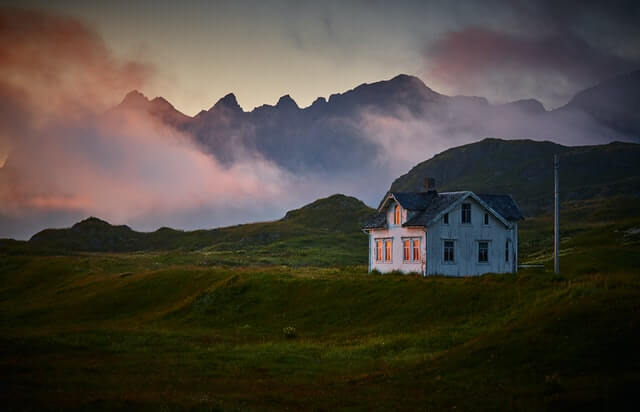 No matter where we live, it will always have a special place in our hearts, a place where we feel more connected to, just like our loved ones.
So, for your lovely home, we created cute home quotes and sayings to motivate you and make you feel proud of it. 
In our next list, we're going to share some Instagram new home captions and quotes that you can simply copy and paste to your Instagram home selfie or pictures. 
1. H.O.M.E.: Happiness. Oasis. Marvel. Enjoyment.
2. Memories grow in old homes. Adventures begin new homes. 
3. It is difficult to leave the place where you had lived so long. But, you have to, especially when you're going to a place that you can confidently label as "My Home."
4. We don't only build homes to cover ourselves, but a place to stay uncovered as well.
5. While you're entering your home for the first time, don't forget to take a selfie. This is a very special moment, too.
6. When you're in a hurry to reach your home, never take shortcuts that you don't feel good about. Never. 
7. Build your home how you want, not how your builder wants. This is your home, you own it. Don't ever forget that. 
8. What's the point of a big house if a family doesn't love and care for one another?
9. It is said that walls have ears. But, who's going to hear us? After all, this is my home. 
10. Another great thing about having your own home is, you can allow or restrict someone before entering it. Wish, I could keep away from toxic people using such doors.  
11. We're somewhat sad that we left our old home, but we're also excited we're moving into this new home, which we hope will bring some new adventures to us. 
12. Being a new homeowner is like just getting married. Yes, your responsibilities have increased, but it is certainly exciting as well. 
13. Everything comes to you at the right time. So have patience and believe in your efforts. 
14. A dream home isn't just called that because you build it like a dream. Rather, it is a place in which you can store all your dreams and actually achieve them. 
15. Getting the first kiss and the first key to your new home is simply a dreamlike experience. And I wish my readers would experience them sooner.
16. When you feel so connected to your home, it feels like you're missing that special person in life when you're away.
17. Having a big house isn't a goal, having your own is.
Read next: 74 Quotes About 20th Birthday Pictures & Selfies
Best New Home Instagram Captions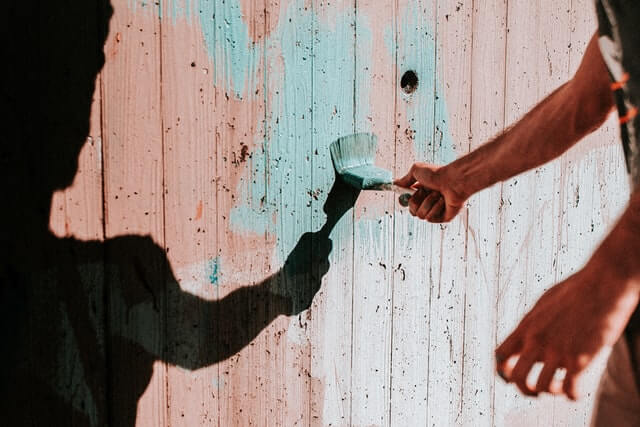 Well, after some inspiring and funny new home captions for Instagram, now it's time for some cute Instagram captions for a new home that makes your IG post more appealing enough.
Check these combinations of hilarious and unique new home Instagram captions that reflect your mood and happiness in the perfect manner. 
1. Presenting my dream home, my dreamland. 
2. New home. New me. 
3. You're most welcome to my new place. 
4. New home. New neighbors. New stories.
5. Note down this address my friends, this is where you have to pick up and drop me from next time. 
6. Moved to a new house. Finger-crossed, hoping to meet some hot neighbor next door.  
7. It's not about the house, it's about the process you have bought this house. 
8. We know our home is not perfect. But glad we have a home to live in. 
9. Stay home, Stay happy. Stay safe everyone. 
10. Never take your home for granted, ever. 
11. Hey, everyone we're just moved on to this new place. Does anyone belong to the same place? 
12. New home but feeling alone. Really, here I'm missing my boring friends from the last place. 
13. No place is compared to your own home. 
14. At what age have you bought your first home?
15. Don't just dream it, build it together. 
16. Keep calm and keep building your dream home. 
17. Shift your home… But never shift your feelings for someone, ever. 
18. Officially, we announce ourselves as the youngest couple to own a house in our group. 
19. It's not just a key to our new home, it's key to our new life. 
20. What is the first thing that comes to your mind when you hear the word "home"?
21. You might have a luxurious car, I rather have a home for my entire family. 
Read next: Fun Best Friend Quotes and Sayings
First Home Instagram Captions To Announce Your Proud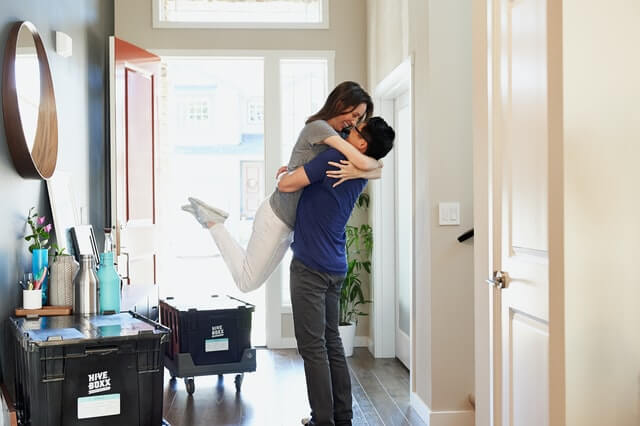 We know you're really excited to share your new home announcement on social media.
Right? But, before you simply post your selfies or update your 'Bought new house status', make sure you write some good captions underneath. 
Not sure, what to write as your new home captions? That's fine. The given list is perfectly there to guide you in that.
With the first house Instagram captions on this list, you can share your excitement with your social media friends in a more exciting way. 
1. A bigger house or luxurious property is not always the best option. Sometimes it's just about having your own home. 
2. Our home is not just to stay, but a place that lets us stay by ourselves. 
3. Well, it's our first weekend at our new home.
4. It doesn't matter if you have a big house or not, make sure it reflects your personality well. 
5. Everything started in a tiny house and not anywhere else. 
6. And the best thing about home is… The more you want to go away with it, the greater you feel when you return to it. 
7. So, here comes our first selfie with the new home. More are on the way. 
8. Before and after owning a house, there's always a family. First time to support and the next time to live together, happily. 
9. Buying a new home is like falling in love for the first time. Yes, it feels that beautiful. 
10. Work so hard and build such a great house that'll make your kids feel proud of you. 
11. I don't care if all my savings are spent on the new home. At least I end up having my own home. There is no better use of money than buying a home for your family. What do you think?
12. I would like to thank my wife, sister, and mom for their support during the process of buying our first house. Now it's your turn to make it feel like home. 
13. When you finally achieve the dream of having your own house, you actually feel like you win a medal while receiving the key to your new home. 
14. Cut down on all your unnecessary expenses like luxurious cars, watches, or parties. Instead, buy a home for your family, something that they really need. 
15. No matter what, your home is the perfect reflection of your personality.
16. For a few years, give up luxury cars and lifestyle. Start saving and gift yourself, your parents, and your family with a new home. It's a good investment, after all.
17. To me, my first home is like my first love. I'm never going to forget that in my entire life.
18. First of everything is always that memorable. But, when it comes to first home, it hits just differently. 
Read next: 57 Heart Touching Lines For Sister To Appreciate Her
Moving House Instagram Captions and Quotes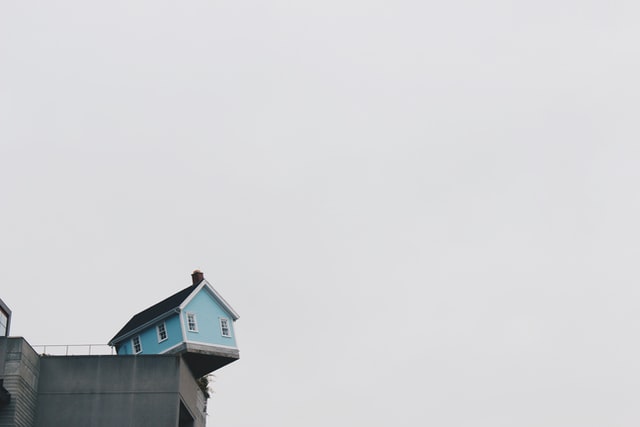 So, if you're in the process of moving all your stuff to your new home, then don't forget to take a selfie while doing it. Because you are not moving your house more often.
And especially, when you're moving to your new house, after a long wait and hard work (of course), it is a special story, too.
Such a picture will help you remember this unforgettable experience for a long time.
Take a look at this moving Instagram caption that you can use for your pictures and selfies with an old or new house. 
1. We are moving to a new place. Somewhere we will create our dream home. 
2. I have completed all packaging work. Now it's time for us to move onto a new house. 
3. Well, so finally, here we are moving to our brand new house. 
4. Time to pack all our memories from this home, as we are going to take them along to the new house. 
5. Feeling really tired of moving house. But eventually, it's exciting because we're not going to a new rented place, but we are going to our own brand new house.
6. First time I cried I was at the old house. The last time I cried with happiness, I was entering my own new 'Home'.  
7. We are not just moving the house, but also updating ourselves for the new opportunities and challenges there. 
8. Whether it's about building a life or building a home, keep moving forward.  
9. When you move to a new place or home, Make sure you don't forget anything behind it, not even yourself.
10. Relax, we are only moving our stuff to a new house, we aren't moving our feelings away from you all. 
11. We're not moving from our old home, we are just transforming our life into a new version.
12. I rather stay here and feel satisfied with my life. But, I know I can do more, and I need to go. 
13. Sometimes, it's a good idea to move away from your old home, to level up your life.
14. Definitely moved away, but can't get away from those beautiful memories from the old place.
15. Life keep moving, then why to stay at the same place? There's always more waiting for you ahread.
Read next: How to Manifest Your Dreams To Turn Them Into 'Reality'
New Homeowner Quotes & Captions for Instagram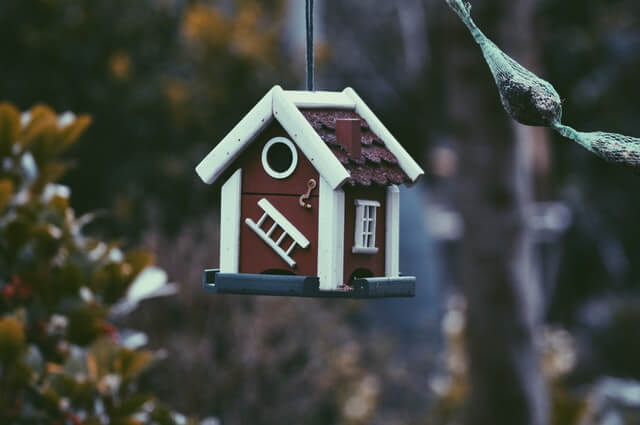 There is nothing more fulfilling than owning the house of your dreams after years of hard work and patience.
And if you're recently becoming a new homeowner, leaving your rented house, you better express your achievement on social media. 
Indeed, home is just a place where we live.
But those who have waited for it, built it after going through every challenge, it no longer remains just a place.
It becomes a memory, a milestone that keeps inspiring you for the rest of your life. 
And so, for such a new homeowner like you here are the Instagram captions and quotes for your home pictures to celebrate your achievement. 
1. Home where you first time feel what unconditional love is. 
2. Your home doesn't have to be perfect, it just has to feel like home. 
3. 'That' feeling which you experience, after getting into your first new home. The home that you bought after all long years of waiting and working without losing patience. 
4. Believe it or not, but if you can achieve the dream of having your own home, you literally can achieve everything that you can think of. 
5. No matter whatever your aim in life, make sure becoming a homeowner is the one on the list. 
6. I truly feel grateful for having such a respectful and supportive family to keep that hope alive in me. Only because of them, I am able to put in the best work every single day and can build a home like this. 
7. Time to level up our lifestyle and thoughts, as we are moving to our brand new home. 
8. So, I built the house and handed the keys to my wife & mom. Because they better know how to make it feel like home, forever. 
9. Just entering our newly built home, this feeling we had never before. 
10. Do you know what makes your home the perfect place to live? It's the people who live there.  
11 I felt something special while updating my address this time. Because this is the last time and it's my permanent address from now. 
12. Finally, we're Officially Homeowners. We can't resist feeling it's like we won an Oscar or an Olympic medal. 
13. Now I can finally invite as many friends as I can, whenever I want. Because this place is all mine. 
14. The joy of buying a luxurious car or expensive watch may excite you for a short period. But, buying a home on your own, feels like a lifetime achievement.
Read next: 54 Creative Instagram Captions for Engaging Pictures
Best 'Home is Where a Family is' Quotes and Sayings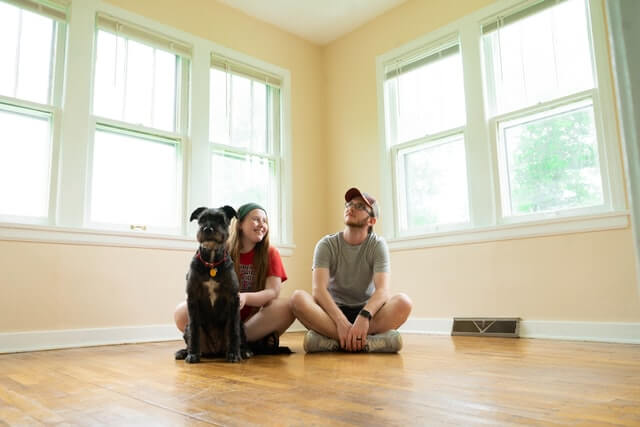 Captions are great but how about adding some best home quotes to your Instagram post captions? Seems like a great idea, isn't it?
So, here is a list of new home quotes, that you're looking for.
Sharing some fresh new home Instagram captions and quotes to simply copy and paste to your post intro line to make them read your captions and celebrate your success equally. 
1. Home is where happiness lies. 
2. Home is where your family lives. 
3. Home is where your journey begins. 
4. Home is where you go back every night.
5. Home is where you can spend most of your time. 
6. Home is where you can wear anything or nothing at all. 
7. Home is where your parents scold you without any worry. 
8. Home is where you can decide where to sleep, and when.  
9. Home is where you don't have to look around before farting.
10. Home is where you get food, by paying most bills except for the food. 
Read next: 100 Questions to Ask Your Friends About Yourself
Final thoughts:
Like these fresh Instagram captions for new home? We hope such new captions have creatively inspired you over how to make your announcement post encouraging indeed.
Feel free to use such new home captions for Instagram or for status updates.
Plus, you can come up with fresh captions and ideas taking creative inspiration from this unique list.
Do you have something like unique IG captions to add to this post, Or want to share from your first home buying journey, then let us know in the comment section below.
We feel happy to consider that, as well. 
And yes, once again a big thumbs up on your greatest achievement.
Keep Growing. Keep Shining, just like your new HOME.