Last updated on June 24th, 2022 at 08:01 am
When 'working from home' slowly becomes a part of our life and we have no chance to love it anyway.
To calm your nerves, you better refer to some funny plus the best work from home quotes and Instagram captions that we just wrote for you.
Hopefully, these will keep you inspired and entertained with this relaxed but challenging work lifestyle. 
Instagram Work From Home Quotes and Captions
Agree that working from home is not a 'perfect fit' for everyone. 
Some prefer to work in the actual presence of the team and be surrounded by like-minded people to have that sense of working.
Whereas some found remote working as a kind of relaxing and better approach for maintaining the work-life balance. 
And what's your story from this WFK lifestyle?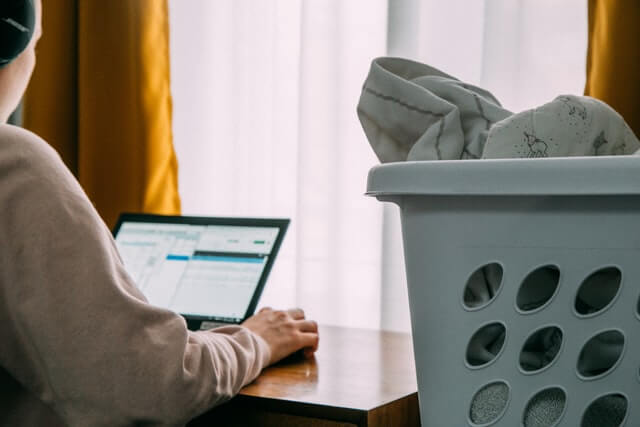 If you are feeling lazy or unmotivated due to working alone at home, then we have something inspiring and catchy for you. 
Here is the list of inspiring and funny work from home captions and questions, that will make your day. 
These captions, phrases, and quotes will help you to lighten up your mood.
And, we're sure that this will bring a smile to your face, as we're going to present work from home facts in a hilarious way, as possible.
Also read: Instagram Captions for Home Decor and Interior Design Quotes
Best Work From Home Inspirational Quotes
Thinking of posting something on Instagram, but don't know what to add as post captions with your work from home selfie pictures, then here are the suggestions for you.
Moreover, you can use these as work from home taglines to keep yourself encouraged to this remote lifestyle. 
1. The best thing which I learn from working remotely is, How to get something done in a really short period.
2. Finally, I learned how to maintain a work-life balance, look at a blazer on the top and pajamas on the bottom. 
3. Your family wants to enjoy life with you, rather than seeing you spoiling yourself in dreaming of the best life. 
4. Working and achieving professional goals is not enough. You better know your role as a valuable family member.
5. You are not only there to support your family financially. They want your time and attention more than your money. 
6. Maybe you feel relaxed that you have no distractions when working remotely. But you can't control getting distracted by your own self, as self-control is quite heavy.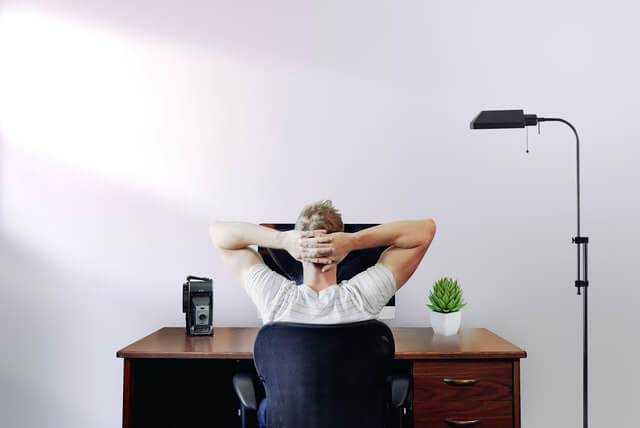 7. You never have to get so busy creating life, that you almost forget that you have a life to live. 
8. Remember, there will be work forever. There will be challenges and growth forever. But not the family and someone who loves you. 
9. Want to be the happiest person in life, then make sure you leave your work at your desk only. 
10. Do something that makes you jump out of the bed every morning. And now I have to do the same. Because my bed is my desk, too. 
11. Stop working when lying on a bed. You will fall asleep when your stress and boredom combine.
12. Never aim to have a busy life, aim to get a better life.
13. The best thing about working from home is you can remain focused your work. On the other hand, you do not have anyone to discuss work-related ideas with.
14. The worst thing about working at home is that you have no idea what day it is. Plus, the weekend is already here, but you're still working. 
15. A dedicated and passionate worker can work from home. The lazy and defocused prefer working in the office, knowing that they do less work there. 
Read next: Work From Home Benefits : Top 10 Reasons to Start Working Remotely
Funny Work From Home Captions for Instagram
There's nothing wrong if you take a break after a regular interval, especially when you're working remotely.
Overall, breaks are more important now when you've been working for long hours.
And if you're on that tiny break and want to read some funny work from home Instagram captions and quotes then here is the list for you.
1. Remote working is not less than a struggle. After all, it's hard to wake up and get back to the same bed with a laptop and wearing a professional suit.
2. That awkward moment when you're working from home and your client wants to have a skype call.
3. I really want to focus on my work, but it's youtube notifications that seek my attention constantly. 
4. The harsh truth about work from home is… You can't say that "My work is done, now let's go home."
5. Stop saying that your family and kid are interrupting your work. It's you who has started working from home, especially to their play area. 
6. Don't blame your family, they are in the right place, you just bring all this work to your home.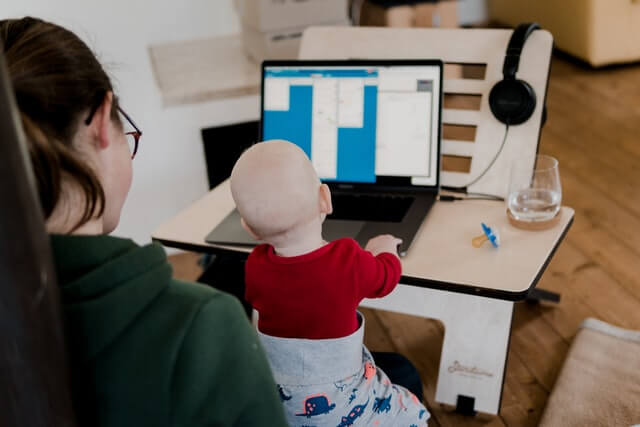 7. The internet has a huge favor on our lives. The most important thing is, it allows us to work from anywhere. But, still, you choose to work from home.
8. Yes, working from home doesn't work at all. Really, when one couldn't motivate to work in an office environment, then how come they feel focused to work even in their own home. Agreed.
9. On a conference call with my office staff, with constant fear in mind regarding someone will bump into my room. 
10. Feeling a lot better, I no longer have to deal with those toxic people at work. 
11. You know, I kind of liking work from home lifestyle. 
12. TFW you wake up with that thought that you worked so hard that you sleep at the office and then you realize that you're at home.
13. I really like remote work, it gives you all freedom to work and be on your own, but still, there is some charm of working at an office with friendly colleagues. 
14. I hate WFH, because it keeps us focused on work and doesn't allow us to build personal relationships with our co-workers. 
15. When you worked so hard for long hours and you feel like going home and then you realize that…. You are already at home.
16. The best thing about working from home is that every day is like a weekend. But, the worst thing is… you also work on weekends. 
Read next: How to Answer What makes You Unique During Interview
Positive Work From Home Quotes and Captions for Instagram
If you're feeling bored at home then this is the perfect list that you want to take a look at.
As in this section, we're going to share some positive and encouraging lines and phrases that you make you feel relaxed because this discusses the positive aspects of the WFH lifestyle. 
1. I'm not time-bound. I'm just a family-bound person who wants to go home on time. 
2. Being rich and successful is not the goal. The goal is to enjoy the work and make time for a family who truly loves you and waits for you.  
3. The only reason I came to the office on time, so that I can leave on time. 
4. Never let your passion for work, take over the time for family, ever.
5. Learn how to say no and when to stop working, and you will never have to worry about work-life balance.
6. Only those who are not confident in themselves, believe in overnight success.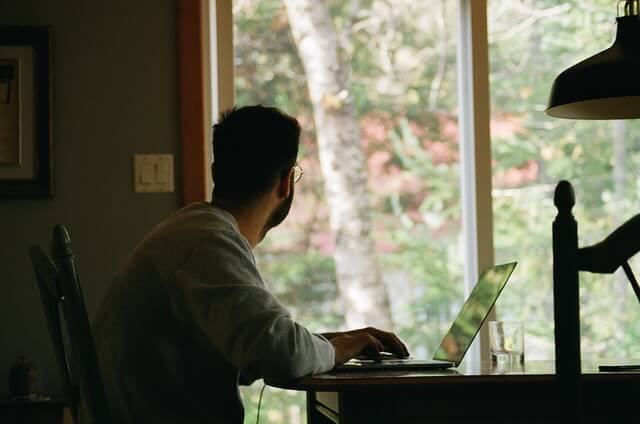 7. Procrastination is not less than those backstabbing coworkers, who look great at the first phase and keep their negative intentions hidden.
8. Just like you easily accept their doubts and comments about you. Show the same interest and confidence in personal self, too. 
9. Really you don't need the luxurious office with the best interior and air-conditioned cabins. You just need a place like home to work with full focus, without any distractions, at all.
10. I have full freedom to shift my desk whenever I want. It can be the terrace, backyard, my bed, or even in the kitchen. Happy remote working. 
11. No more boring meetings anymore. No more office gossip anymore. Just work with the full focus. A perfect environment to work productively. 
12. The day from when I work from home, I never got late to the office ever.
13. When working from home, you can never blame traffic for being late. I guess some legends have network traffic to blame. 
14. I've been working at home for the past few months, and it eventually made me respect all the women who have been doing the same work for years. 
15. If you don't succeed at remote working, it means you lack focus and nothing else. 
Read next: Top 10 Career Where You Can Work From Home
Catchy Work from Home Phrases and Quotes
Undoubtedly, remote working and especially from home is kind of daunting and tiresome.
When you are thinking of expressing your mood via posting a selfie on Instagram or want to have some fun checking catchy phrases then here are some perfect work from home quotes and captions for you. 
1. Remote work may feel challenging to you, but start seeing the positive side and you'll start loving it. 
2. Want to make the most out of your time, then stop scrolling and do something, that you planned to. 
3. Take the first step ignoring all those limitations and you will see their opportunities only. 
4. Just because you can't fly doesn't mean you have to hate walking on your feet. 
5. If you want to live a purposeful life, then have a passion and start spending more time with your family. 
6. And the only way to achieve something big in life is… to just do it, rather than thinking extra.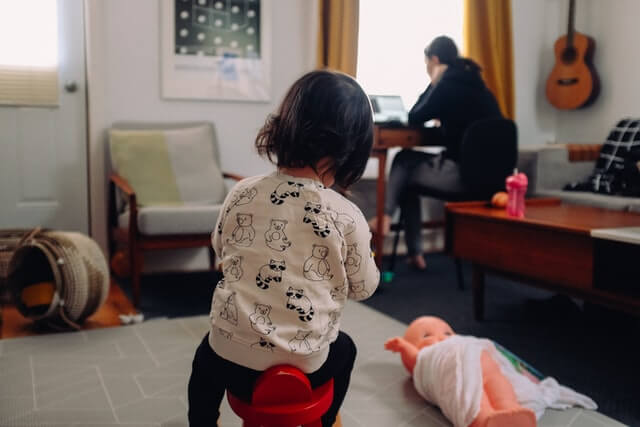 7. Whatever you do, just make sure you're giving your best. And rest leave everything on god. 
8. Now you're saying that your family is disturbing you while working. But, you have no idea that this is the family that was waiting for you to come back from work, every day.  
9. Do something that will justify your role. Whether it's towards the company or to your family. 
10. Stop blaming others for the life you live in. They're not responsible for what you think and what you take from life. 
11. Seriously, you have no idea I can work from anywhere and in any position. 
12. Never forget to mute your audio, when it's not your turn to speak.
13. No matter from wherever you work from, in the end, your passion and your dedication do matter. 
14. You mentioned work-life balance, right? 'Now' is your chance. 
15. My motivation to work remotely is the ability to have fresh lunch and with a family.
16. The best thing about work from home is you don't have to wait for five to leave your work. 
Read next: What career is best for me? Know it Yourself
Work from Home One-liners To Refresh Mood
Long Instagram captions are good but not perfect for everyone.
Because everyone is busy working remotely and no one has time to read that all. So, here presenting the short work from home captions for your Instagram post to get creative inspiration from.
These are one-liners that make the perfect choice for your selfie picture and reflect your mood ideally. 
1. Home-Work-office.
2. WFH: I'm all from working in a difficult environment to working in my comfort zone. 
3. The best and worst thing about remote work is, you have no idea of what day it is.
4. Now I'm finally the boss when I work from home. 
5. Wake up. Then, Work. Eat. Work. Eat. Work…. and lastly, Sleep. 
6. Don't want to go to work, no worries bring work to your home. 
7. Working from home be like… (Add your situation here)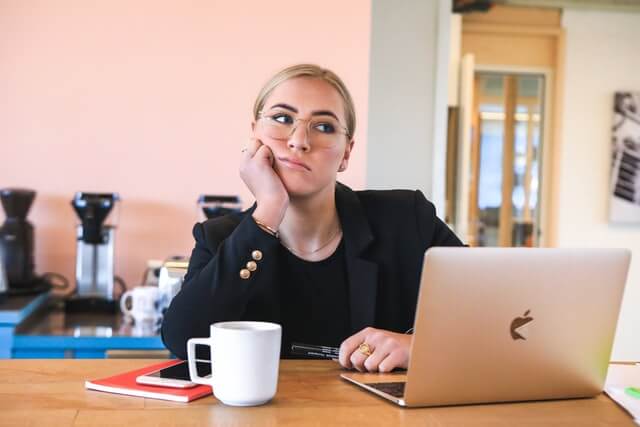 8. No chance of office politics, that's the beauty of WFH.  
9. Wow, I never knew I could be that productive while working remotely. 
10. Why go to the office, when you can work from home. 
11. The worst thing about remote working is zoom/skype calls.
12. Now I'm the smartest person in the room (From my bedroom). 
13. This is what I finally call my dream job. 
14. Now I realize what's missing from my life. 
15. Really, I need nothing and no one else for a moment. I just need a small break.
16. Whether you love it or not, but believe work is the future. 
Read next: 25 Way to Become a Better Version of YOU.
Home Office Captions and Quotes for Instagram
No matter where you are working from, you can either work from your bedroom or a separate workspace, but when you work from home every corner of the house feels like work, doesn't it?
So if you take a selfie at your home office during your break and post it to Instagram with the hashtag #workfromhome, then wait, you might need these captions and quotes about remote working.
1. Work-life balance is even more critical when you work from home. 
2. I really like everything about working from home, except the virtual meetings. 
3. The day I start working from home I see myself jump out of bed every morning, just for work. (Cause, my bed is where I work, actually.)
4. Work life balance was a challenge for me, but I'm glad I'm seeing improvements. 
5. Note to my self: Yes, you can make it.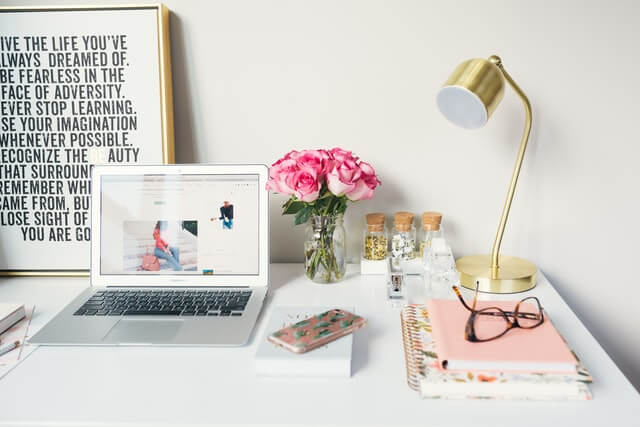 6. Work mode: Always ON
7. Who says WFH makes you lazy? I find myself as an over worker.
8. Remember, if you can't still work from home then my friend the problem is in… YOU. 
9. I have my proven reasons to keep working from home, so anyone who thinks to change my mind, stay away. 
10. Just want to know, who else also enjoys working remotely? Raise your hand.
11. I never knew I had such an awesome family until I started working from home.
12. Not sure I work a lot at the office or at work… But now work is at home, too.
13. If you can manage yourself while working from home, you can manage yourself anywhere else. 
14. No matter how hard the WFH may be… But, you do have options for when to work and how much.
Also read: Farewell Messages For A Coworker Leaving The Job
What's your experience of working from home? 
So these are some of the best work from home quotes and captions for Instagram that we want to share with you.
We hope that you enjoy these posts as that's what we are relating to and probably you're as well. 
If you have anything to share with us like your experience or work from home captions then feel free to let us know.
Send your ideas and unique WFH stories with us and we will definitely consider that if that's worth mentioning here.