Last updated on December 10th, 2021 at 04:14 am
Want to see some Happiness is quotes, sayings and captions? Then, you're at the right place. Sharing some positive, funny, and feel-good quotes about happiness and smiling. 
Happiness lies in the smallest things, and you don't have to make something big or unusual every time to feel it. When your inner self can feel confident and content, you can be happy with any smallest things and events in life. 
And with that goal to see your smiles, here we're going to share few happiness quotes that feel you inspired and confident about your life. So let's have a look. 
'Feel-good' Happiness is Quotes and Sayings
Whether you are feeling somewhat off right now, or not, but you need some inspiration to feel happy and confident within.
So here are the quotes about happiness and smiling that you want to take a look at. More than that, these quotes are enough to experience the good vibes inside.
These are life-changing and mood-swinging quotes that will boost your confidence in life.
Refer to here given quotes and sayings and let us know what you are thinking of it.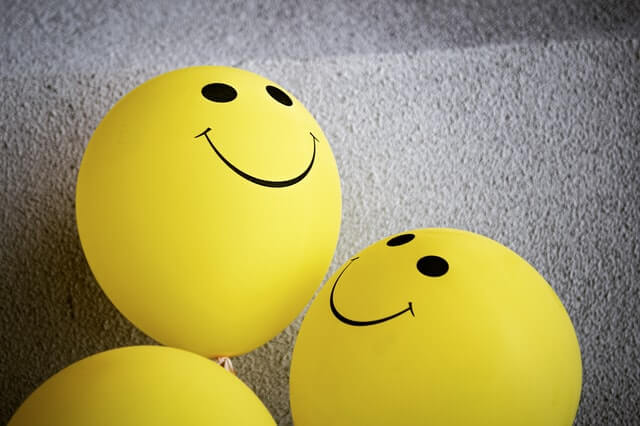 Happiness is…
Believing in yourself, more than others. 
The choice, you take and not the goal, you aim. 
Doing something that you really love. 
To challenge yourself, to get better.
Start caring for yourself, and respecting yourself evermore.
Understanding your self-worth and believing that your existence does matter. 
Value yourself, more than anyone's opinion and doubts.
Being with you, when everyone leaves.
Feeling confident and Being optimistic towards life.  
Doing something on your own, that you first doubted.
Knowing you're making progress. 
Seeing yourself improving every day.
Focusing on your goals, and putting required efforts.
Supporting others to change their life. 
Never give up, because know you can do it.
Working on your goals, that you set, By yourself.
Also read: "Hey You Quotes" To Light-up Your Mood 
Happiness is Quotes for Friends
Time with friends is always fun, and why not they are the ones with whom you can be crazy and stay real, at the same time.
So, for that best connection of our life, here are some best happiness quotes about friendship.
Moreover, share these quotes with your bestie and let them know how grateful you're feeling to have them in your life. And, don't forget to share your views on that.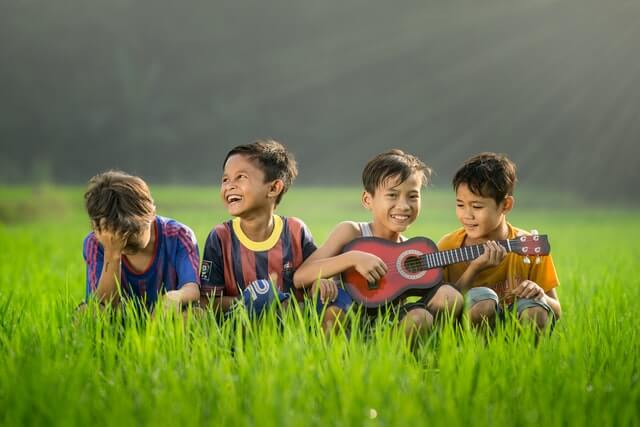 Happiness is…
Being with your best friend. 
Having someone to laugh with, fully. 
Meeting school-friends after a long time.
Celebrating birthdays with friends.
Gossiping with friends, on anything, anyone.
To tantalize a friend who gets mad, so easily.
Sharing food with friends. 
Playing games with friends on weekends. 
Having someone to cry with, truly.
Singing "Happy Birthday" songs with friends.
Making fun of a friend who is stuck in life. 
Randomly call your best friend, for no reason at all.
Riding a bike with your gang.
Going for a picnic with best friends.
Knowing your friends are loyal.
Having craziest friends in life.
Also read: 95 Other Ways To Say Thank You
Happiness is Quotes for Love
Share with your BAE or loved ones, these quotes about happiness and love, are all for you.
More than just quotes and sayings, these quotes can be personal notes or WhatsApp status to express your feelings for someone.
Add these as your profile status and let them know that you're thinking of them.
Have a  look at some cute happiness quotes to remind your close ones that, How special they are for you.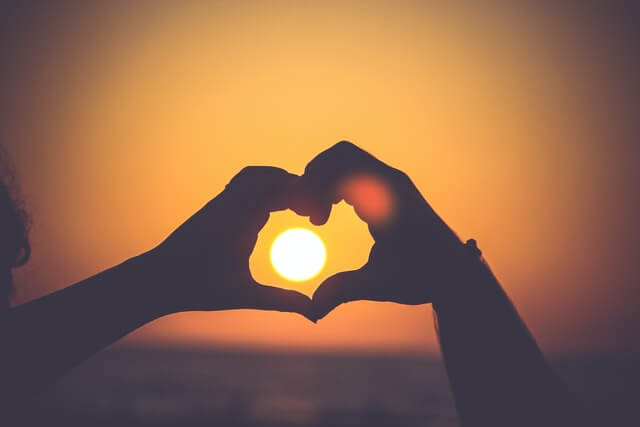 Happiness is…
Finding the love of life. 
Being loved and respected by someone. 
Feeling love, for the first time.
Knowing your partner is caring and love you truly. 
Seeing your crush every day.
Spending time with you.
Experiencing the best moments in life. 
Holding the hands of someone you love.
Finding that one person in your life.
Daydream about the crush.
Expressing your love and care for someone.
Listening to their voice, after a while.
Talking with love over the call, on any topic.
Kissing your lovely partner.
Getting the same respect and love, in return. 
Enjoying every minute with your loved ones.
Also read: 15 Promise To Yourself: To Follow in 2021
Happiness is Family Quotes
Family plays a major role in our life, valuing that the next sections are dedicated to our family who raises us and makes us capable to stand on our own.
These are some respectful and loving family quotes about happiness, that are enough to realize how valuable a family can be in our life.
Whether on the regular eve, or weekends gathering, these quotes are worth sharing with the family that loves you, unconditionally.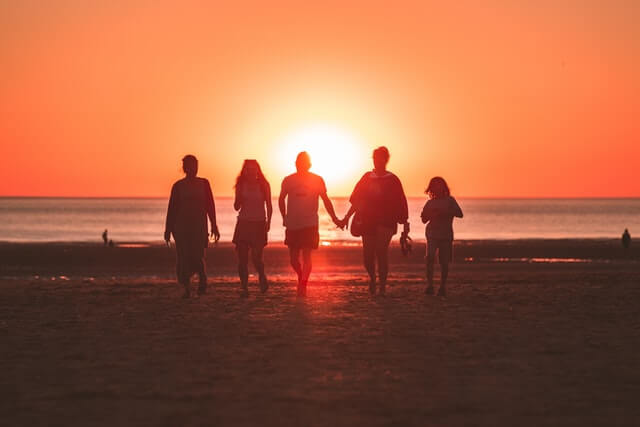 Happiness is…
Spending time with family.
Going home after tiresome work.  
Buying something useful for the family.
Meeting family after a long time.
Planning a surprise party for mother/father.
Giving new house's key to your parents. 
Fighting with siblings. 
Sharing snacks with family.
Always get blessings from your parents.
Feeling blessed to have a great family. 
Attending the family gatherings.
Going for a tour, together with family and friends.
Supporting each other in hard times. 
Evening talk with parents. 
Contributing to the family budget, every month.
Having a loving family, Like you all.
Also read: Funny & Cute Captions For Pictures Of Yourself Smiling
Happy Quotes for Instagram
Are you looking for more quotes, captions for your Instagram profile? Then, these quotes and sayings are for you.
Such Happy quotes for Instagram captions present the positive messages that are worth sharing on your page.
These short happy captions for Instagram will make your friends and followers feel special vibes, enough to make their day exciting and happy along.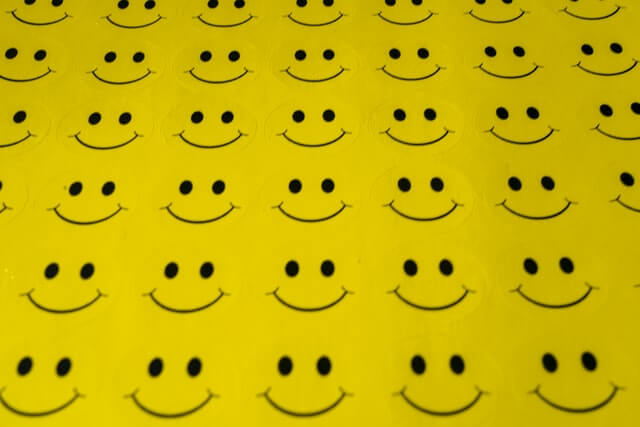 Happiness is…
Being happy, without any reason. 
Doing something for the first time. 
Playing with your pets. 
Crafting beautiful messages and posting them.
Doing something you're passionate about.
Getting a 'Connection Request' from your crush.
Sharing a collage of the best moments of your life.
Spending time with yourself, alone.
Re-reading old conversations with your loved one. 
Having someone like you in life.
Knowing tomorrow is Saturday.
Playing guitar and singing a song.
Sitting in relaxation, and doing nothing.
Making someone smile. 
Going home after a long work week.
Enjoying this moment right now.
Also read: Funny and Flirty Responses to 'How are you'
Final notes:
So, these are some quotes about 'happiness is…' quotes and sayings, to make you feel content and smile.
We hope you love this happiness quote and sayings. And if we succeeded to uplift your mood, then feel free to share these quotes with your friends and family. 
Moreover, if you have anything to share about this 'Happiness is quotes' then let us know in the comment section below.
Share your thoughts and experiences, we're listening.
Thanks for reading!!