Last updated on July 12th, 2023 at 05:02 pm
Interested in presenting yourself on OkCupid in the most genuine way possible?
Well, "My self-summary…" would be your best bet.
Keep reading to learn from some of the best examples of OkCupid My self-summary for guys and girls.
This will help you easily find your compatible match. Use such examples to present yourself as the honest dater, anyone can ever have. 
Why You Should Use OkCupid "My self-summary…"?
"My self-summary…" is one of the most commonly used, popular, and effective profile prompts to use on OkCupid. 
No matter what you're looking for on dating sites, whether something serious or casual, (Not necessarily too serious, but quite involved), OkCupid is the best dating site compared to the rest.
You just need to be sure about what exactly you want and the type of person you're seeking.
Be honest, and make your profile interesting with humor and wit.
When you describe yourself uniquely, it's easier to find a compatible date or match on OkCupid.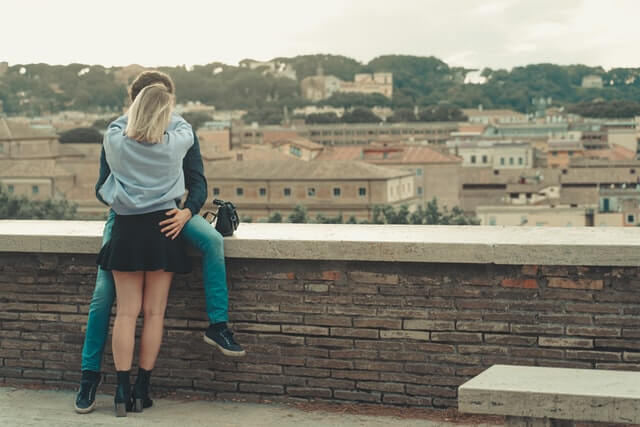 Also, make your OkCupid profile impressive by adding a few profile questions, not just anyone but the suitable ones.
You can certainly take ideas from these the Best OkCupid profile examples for guys and girls that cover the great profile question (with answers) that you can use on your OkCupid. 
While in this post, we are going to share the most popular and simplest prompt on OkCupid which is, 'My self-summary…'  that serves as 'about me' but more effectively.
Let's get started. 
Good OkCupid Self Summary For Guys
Do you really want to have some meaningful connection, probably your BFF or the one, that you've been searching for so far? 
You need to show your seriousness, a bit of humor, and best interest through your OkCupid profile.
Here are some OkCupid My self-summary examples for guys and men to follow when writing their bio. 
The idea is to make your profile look interesting with nice and funny descriptions.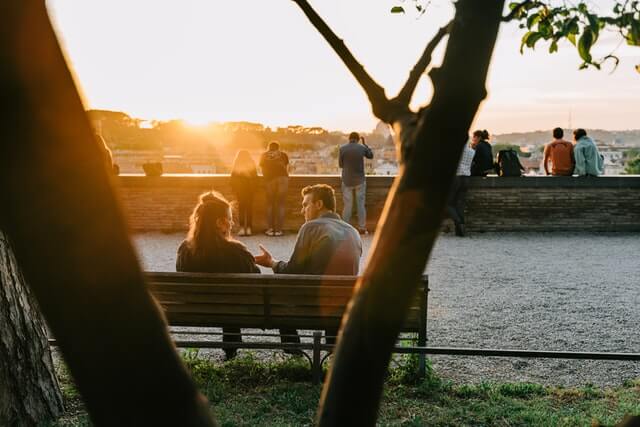 1. Looking for someone who works hard, plays hard, and loves hard. I've already planned to do some projects, games, and dates, together. Hope you're super excited. 
2. I already have a bunch of friends, but they can't be my life, nor do they make me feel complete. Seeking someone to be a missing puzzle to each other. And, then forget about this damn world. 
3. A professional DJ in the town. Tired of rocking everyone's weekend nights. Now I want to rock with someone for a long time, maybe for the rest of my life. Btw, you can contact me for passes for my next show. 
4. On a challenge to meet my date by the 21 this month. Is there anything you can help me with? Message me here. 
5. I simply don't strive to be the perfect man for anyone. Rather, I go for being a great guy for you over any guy or man you've ever met. 
6. Well, I definitely love to tell my kids about how I met their mother. But, before that I need to create some stories with their mother and three kids, to share stories
7. Created my profile on OkCupid just now. Not sure where to go from here. Hopefully, something like a memorable experience, though. Let's simply chat here or hang out, maybe. 
8. Like to travel to new places, and meet new people. Here on OkCupid, to look for some travel buddies who are ready for the next adventures!
9. A multi-tasker. Hardworking. And passionate as hell. Well, that last one applies to career and relationships, too. So, don't mistake me for a serious man.
10. I'm definitely interested in girls, but don't simply get crazy about them. I'd rather have a good time together, share some memories together and see where such things will bring us. 
11. Just waiting for a girl to meet here on OkCupid, who is not just for regular dates, but interested in starting life and probably meeting her, my 'the one'.
12. A career-oriented guy, who has been in the real estate industry for the last eight years. Love my work. Recently bought my new home and am moving to this new place.
13. Right now, I'm in search of someone who is kind of fun and a good person to spend my life with. 
14. Just a happy-go-lucky guy. Never dated any girl before. Please, don't doubt me. I'd like to mingle with someone, but I'm not in a hurry. I would rather be patient and expect you to be serious about your relationship. 
15. Not too flashy, not too tough. I'm just a regular-ass guy, who doesn't expect much from life. But with someone who is really special, you can enjoy every small thing that is great and more like a lifelong memory. 
16. Working at an event planning company. My work is what leads me to travel to lots of places and across countries, twice a year. If you're looking for a guy with a dynamic personality and immense creativity, you shouldn't ignore me. 
If Tinder is your favorite dating app and you want some optimization to do with your profile, you better read this post. Here we're going to cover some short funny Tinder bios for guys/men to get more matches and dates.
Best OkCupid Self-Summary For Girls
Presenting yourself in the summary is a challenge for you.
In this case, you can use such good summary examples for girls and females, which will make you look genuinely confident and more attractive. 
Whether it's your first time creating an OkCupid profile or want to update it to make it look more to the point, here are the clever, funny and best OkCupid my self-summary examples for girls to try.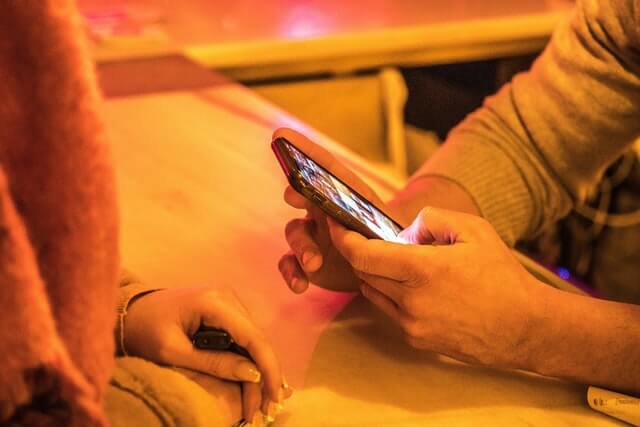 1. Here on OkCupid, searching for someone who is not that serious that my date feels like an interview. Also, not that crazy one who makes me think that being with my friends is way better than dating someone. 
2. More interested in a serious relationship than anything else. Not here for friends, not for casual dating with hookups. Just someone who's looking for someone to spend the rest of their life with, that's it. 
3. My friends and family are everything to me. Looking for some exciting and dedicated guy to be part of my life. And, I want to be everything for him, too. 
4. Not taking my life too seriously. But, when I find someone like me, I will take everything seriously in my life, even their pranks on me!
5. As a person, I tend to be happy and cheerful. Not here to look for anything serious. Just want to make new friends, and have some fun doing some crazy adventures which I am afraid to do alone. 
6. Creative minded. Maybe most of the time, you found me living in a fantasy world. But, I know how to get out of that and make it real. You definitely wanna check my crazy imagination, don't you? 
7. In search to meet like-minded people to have some evening talk. Or maybe meet on the weekend, to help each other escape from the routine life. You can message me, even if you don't know what to do next. 
8. I'm very good at predicting the future. You're going to send me a message here if I'm not wrong. And from there we might turn into the most amazing relationship or friendship ever. Need more data to perfectly predict that. And yes, thanks in advance for messaging on OkCupid. 
9. Been working from home for the last four years. Really loved the freedom of working from anywhere. Overall, I'm happy and do a long trip every three months so that I can have some travel stories and experiences to share. If you're also a homebody, but expect some change, we definitely should connect. 
10. My head is full of thoughts and things I wish I could do one day. But, I always want someone beside me to make it a great experience. Alone, I might not feel afraid but it's a lot boring, instead, I rather have someone to enjoy the best ideas. 
11. All I want from OkCupid is to meet some awesome people, not from my city alone but around the globe. I know that this planet is full of beautiful people and I just want to have a good talk with anyone, that's it. 
12. Very much interested to learn about people from across seas and from diverse cultures. Not here for anything deep or dirty, just to have some fun meeting with new people and having a nice little talk.  
13. Love to go on adventurous activities and travel abroad once a year. I'm not going to pressure you, if you're not into such things. I just keep you limited to my friend, simple as that. 
14. Such a nice girl- it's not me saying this. That's how someone who knows me introduces me, if they've to.
15. Well, I'm more like a quirky person who just wants to have some fun anyway.
16. Definitely waiting for my life partner, but that's not what I'm looking for right now. Today, I just want to be with someone who loves to chat and binge-watch web series.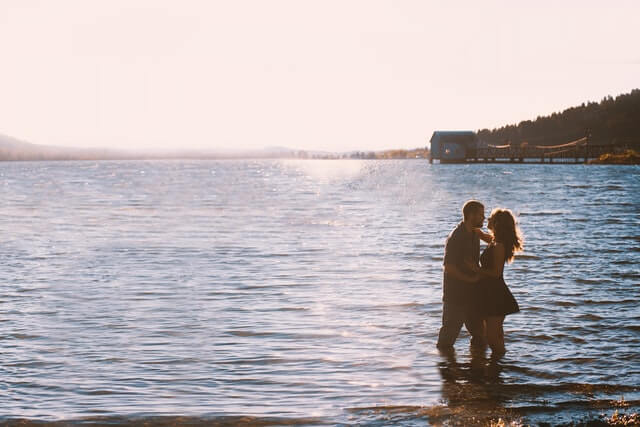 If you feel the need to update your bumble bio with some ideas, then read this: Bumble Profile Examples for Girls/Women
Final thoughts
If you're looking for perfect matches on OkCupid, whether it's a friendship or a relationship, make sure you present yourself as honestly and creatively as possible. 
The people on OkCupid aren't really into playing games with anyone, but they do expect connections with meaning and future potential. 
But, yeah, your OkCupid profile shouldn't be as boring or too brief as if you're in a job interview.
If you find yourself oversharing, you better consider these: Short dating profile examples for Females.
Also, you can be more creative and get ideas from the above OkCupid My Self-summary examples for guys and girls, if you want to make your profile not that complex but simple and straightforward.  
An ideal profile would be honest, humorous, and self-written which highlights your own personality.
Especially for the one who is searching for a life partner or 'just a friend' on OkCupid, the self-summary for guys and girls is the best way to portray their character and qualities, upfront.
When your description is clear, you are more likely to meet your compatible match(s) quicker.