Last updated on December 21st, 2022 at 06:36 pm
Describing yourself with regular 'About me' for a dating profile can be both boring and challenging.
OkCupid, however, makes it exciting with its profile compatibility questions and prompts.
Here, we'll cover some of the best OkCupid profile examples for guys and girls that will help you to improve the credibility and compatibility of your dating bio.  
How To Describe Yourself On OkCupid?
OkCupid is one of a kind dating app that doesn't limit its users to profile pictures only. 
It gives them a chance to share more insight about a person, find compatibility, get to know each other, and then make a move when things seem perfect!
Like bumble prompts and hinge prompts, OkCupid also has some sets of compatibility questions and prompts to add to your profile.
By answering these OkCupid questions on your profile, you increase your likelihood of meeting a perfect match or date. 
Hence, you need to pay attention to- OkCupid compatibility questions.
You need them to improve the compatibility of your profile and to be found by your ideal matches.
Instead of just keep searching, you may be found and approached by someone, you've been looking for… when you know to use such questions right.  
And, such questions are about anything from your personality,  witty nature, and sense of humor to your opinion on something.
This is how you present yourself, this is your 'About me' for OkCupid and a way to give some glimpses of your character. 
SO, if you want to get the most out of online dating, OkCupid profile questions, and answers- is the one that you shouldn't pass up.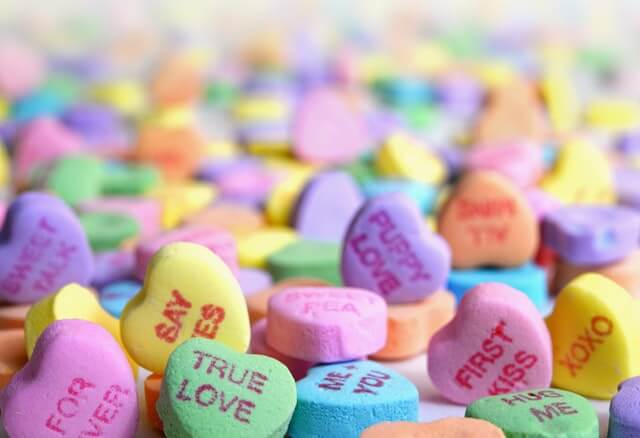 Perfect OkCupid Profile Descriptions To Add To Your Bio
Well, creating a profile for guys or girls never comes 'that' naturally.
You have to review some bio templates and examples before creating your dating profile.
So, to help you with your research, here we're sharing some OkCupid profile examples for both guys/girls that covers the perfect compatibility questions to answer to make it a more approachable and interesting profile. 
That increases your chance to meet the 'perfect' person.
Now, it's time to get started. 
Best OkCupid Profile Examples
With OkCupid's profile prompts and bio templates, you have different ways to fill out your "About me" section. 
Here are some of the best ways to describe yourself on OkCupid.
Such examples are enough to get ideas for your profile.
Every profile template has its own approach to talk about yourself.
So, you better opt for the one wisely. 
"My self-summary…"
Probably the most popular and common OkCupid profile prompt.
It's good for the new profile as well as for the guys/girls who want the cleanest dating profiles on OkCupid. And, here are some good examples of the same.
I'm just a regular hometown girl, love doing yoga and being in the silence enjoying my company. Here on OkCupid search for a funny guy who is also serious at the same time. Someone more interested in long-term commitment than anything else.
It's really hard for me to present myself well. I know myself better than anyone else. But I do feel uncomfortable. I'd rather have our conversation going without any intro, and let things roll. Perhaps by the end, we'll feel comfortable with each other. 
I may underestimate myself or overestimate it. Thus, I prefer we start with a small talk, move on to an intermediate discussion and see what can be derived from it. 
A proud girl, filled with confidence and independent enough. Love to paint and make creative things in the meantime. My requirements are nothing super-special, just a guy who understands me and I can understand him, that's it. 
Don't limit yourself to this one, you better to refer the extra best examples for OkCupid My self-summary to get more clever and honest ways to present yourself.
"Favourite Childhood Memory…"
We all have some awesome memories, right?
Then use this OkCupid profile example to describe that you're a person having stories and there may be a chance to start the conversation with your suitor. 
Dancing at the family functions and any festivals like no one is watching. 
Spending time at my grandma's house. Oh, those are the best days. 
Each and every day of my school. Hope you're missing your school friends, too. 
"Most people who know me would say…"
What are your first impressions, something that makes you unique? Or something like how people see you.
It could be funny OkCupid profile examples if you want to. 
A funny guy, who is serious when he's funny and funny when he's serious. Nice guy, no issues to date. 
Have trouble remembering not just special days, but people's names, too. If he remembers your name, then you're special to him. 
Such a sweet and normal girl, who is away from any show-off.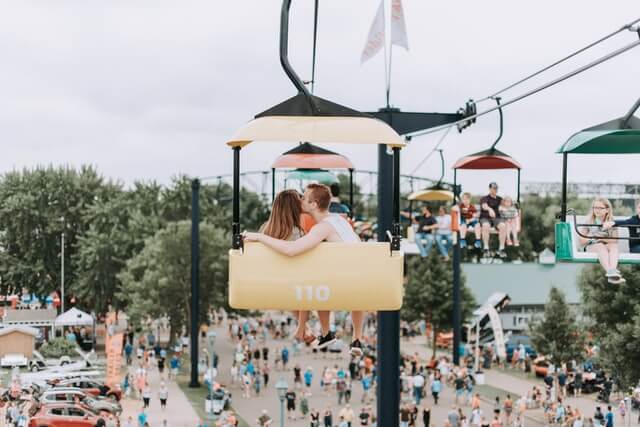 "Favourite thing about where I live…"
Especially if you love wandering the streets of your city and expecting someone of the same vein, you can answer this OkCupid profile question.
Let them know the reason behind your awesomeness. 
The people
Well, it probably has to be me. 
Tones of options to escape from the routine. 
Also, get ideas from these Short dating bio examples for Girls to have smart and sweet profiles.
"What I'm doing with my life…"
Be clever, and confident, and show what you do to live such an amazing life.
Do not limit yourself to your desk job alone. Take a look at these creative OkCupid profile examples.
Seizing every moment to make it a big one. 
Working my ass off. But, also spend some time in nature and go wild. Looking for someone to get into the wild, either at home or outdoors. 
A school teacher, committed to making future generations educated and well-mannered. 
Making every day like a new one, never wasting time on something that adds no value. 
"Things I am not…"
Let your potential date know that they're in good hands and you're not someone they ever wanna go on a date with.
Use these best examples when you want a clever OkCupid profile.
Alien, villain, astronaut. 
Crazy, serious, dishonest. 
A jerk. 
"Me, a Haiku"
If you're looking for nothing but a creative OkCupid profile, this prompt is highly recommended. If you use such a template, mention your hobbies, interests, and unique qualities in a poetic manner. 
100% Fitness enthusiast 
Pokemon cards and tazos collector
Let's just date
I prefer sports over web-series
May challenge you to join a marathon
You won't have any option
If you're on a hinge, we suggest reading this article covering: Perfect Hinge Prompt And Answers For Girls
"I'm really good at…" 
Not to brag, but to show that you're confident enough and have an interesting nature.
With these great OKC profile examples, you convince your suitor why he or she should date you. 
Being anyone's friend in a really short time. 
Remaining patient and helping others to stay motivated. 
Bring the fun out of any situation. 
Making anyone feel inspired and positive in life. 
Handling someone in their hard times. 
"My golden rule…" 
Are there any principles you live by? Or some important life lessons that you've learned in life so far.
Share it to look like a man with principles or a girl with rules on OkCupid. 
Never expect too much from anyone or anything.
Always give your best to any connection. 
If you apologize first, I will forget and forgive everything. 
Respect everyone in your life, they do matter.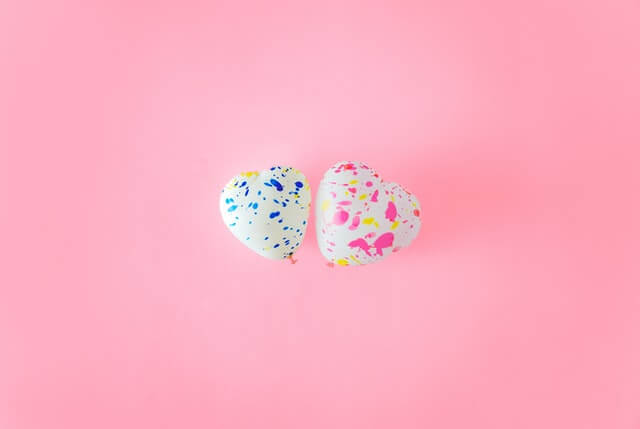 "One day, I would like to…"
What are the dreams and fantasies that you live by?
Share your passion or goals in life to let your match know you're ambitious and focused in life.
With such an OkCupid prompt you make it easy to start a conversation with your potential match.
Marry someone. 
Signed a film with my celebrity crush. (at least for one kissing scene).
Make my parents and family feel proud. 
Take you to the date. 
Start over life in a completely new country. 
To make your bumble profile standalone, try these some of the Best Bumble Question-Answers for Girl's Profile
"Six things I could never do without…" 
Mention things you can't live without, other than oxygen, hydrogen, and your belt. Be funny, get creative, it's up to you with this one.
Mobile. Charger. Powerbank. Laptop. PS5. Plug. 
Work, Work. Work. work. Work. work. 
Friends. Family. Pets. Foods. Water. Air.
Heart. Feelings. Love. Fun. Adventurous. Pranks. 
"The last show I binged…"
Let them know what kinds of series you're a fan of. Are you into romantic flicks or action-packed thrillers?
Maybe it could get your OKC date fixed with what you should watch on your first date.  
Money heists. Watched the whole season in three days.
No idea, I'm not a fan of web series. 
"A perfect day…"
How was your routine schedule and what do you do to make your everyday count.
Mention that with this example. Try to make it an interesting OkCupid bio, though.
Starts at 6:12 AM and Ends at 11:58 PM
Wake-up. Work. Eat. Drink. Play/Pray. Sleep.
Starts with positive thoughts and a cute smile from a special person.
Not a perfect day, but I strive to make it a great one!
Looking for some witty dating examples, you'll find them here, Funny 'Pros and Cons of Dating Me' Templates
"Current goal…"
A very clear and clever OkCupid profile prompts for guys and girls who are confident and want to be honest with their suitors or soulmate.
Use this one to share what you're up to. 
To go on a date with someone. Not anyone, but that chosen one.
Meet someone new, like-minded. Dedicated and passionate, like me. 
Focus on myself and prepare me for a future partner. 
"If I went to jail, I'd be arrested for…"
When you want to make your profile a bit funnier, follow such OkCupid profile examples.
This works for both guys and girls who want to show their witty side. 
Being super cute for dating. 
Dating someone out of my league. 
Breaking barricades to meet my favorite celebrity. 
Not kissing on the first date. 
Spending too much time at the bar.
Asking nonsense questions about anything. 
Making boring people laugh.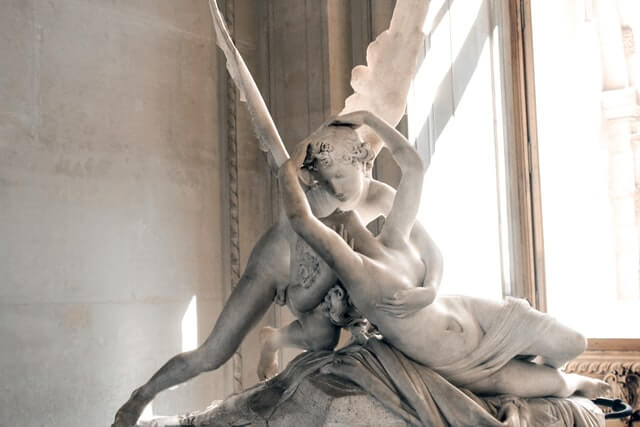 "What I'm actually looking for…"
Avoid small talk and any formality with this one.
Be straightforward about what type of person you want to meet and go on a date, that's what this clever OkCupid prompt is about. 
A handsome hunk. 
Independent person, having an enigmatic nature.
Someone who is looking for someone. 
Looking for something serious in dating, try these: Good Tinder Bios For GIRLS Expecting Serious Relationships
"Six favorite books, movies, shows, music, and food."
Mention not anything, but your favorite things that you enjoy a lot more than anything else.
Use it wisely to improve your OkCupid profile compatibility and get close to your perfect match.
Kygo, Avicii. 
Charlize Theron. 
Jennifer Lawrence. 
JRR Tolkien. 
Maxian and Indian food. 
"I like to make…"
What are you good at, are you making or baking something other than cake? You better mention such unique talents of yours, in your OKC profile. 
Everyone happy, anyway. 
Short stories. 
Your favorite food. 
People go mad. 
"I spend a lot of time thinking about…"
Are you a daydreamer or always caught yourself stuck in endless thinking? What are they?
Don't be shy, everyone has that one thing to overthink about. 
My future with you. 
My next career move. 
The business that I started two months ago. 
Our future (our relationship).
The universal signs for us. 
Are you shy and these dating games make you a bit nervous? Well, you need to start with Interesting Tinder Bios for Introverts to open up.
"My weirdest quirk…"
If you have any habits or things that are a bit weird, but you are actually good at it, mention them here.
You can use these prompts to make a creative and funny OkCupid profile. 
My first impression is as a shy person. But, I know I can get crazy around a few. 
I have never binge-watched a single website in my life.
I found myself most of the time holding the fridge door, thinking about what am I doing with my life.
"I value…"
Especially, when your goal is to find the perfect match or a soulmate, you can be clever with such one of the best OkCupid profile examples for girls and for guys.
Show what is something that matters the most to you in a relationship or any connection. 
You, if you know to value and respect others, including me. 
Honesty. And a bit of sensuality. 
A family guy, whose parents are everything to her. 
A momma's boy. Because in the future, I also want to raise one.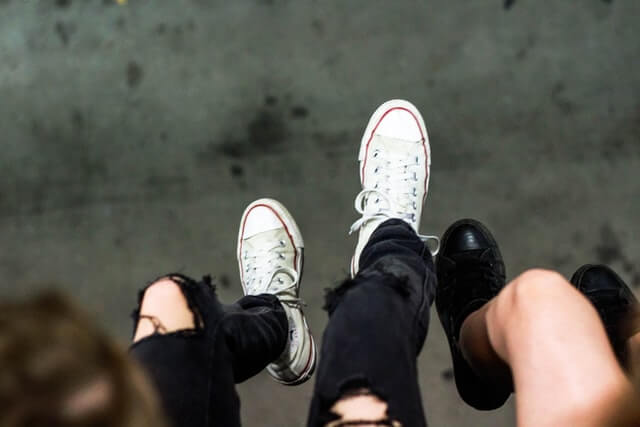 "Best day of my life so far…"
Well, here's your chance to share something amazing and memorable in your life.
Here we've provided just a few OkCupid examples, but it's better that you share the ones that mean a lot to you. 
Is the day, today. 
The day when I got to meet my 'the one'. 
When I finally took the first step in a foreign country. 
Hasn't come, but it'll when we meet each other on a date. 
When not sure, how to keep the conversation going, try these Best things to talk about with your tinder match.
"My relationship with my mother…"
Well, this is definitely one of the most special profile prompts that you should use on OkCupid as a way to express how much you love your mother.
Let your suitors know who raised you so well and how awesome your connection is. 
It's so special that there aren't enough words to describe it. 
She's the best friend I've ever had. 
I got a mother and a friend in one. Feeling grateful and awesome to have her. 
We're more like a tag team partner. It's hard to beat us in anything. 
Such a special that if I matched with you, she'll be the first to know that. 
Enough to make any girl jealous of. 
"You should message me if…"
Such a direct and honest OkCupid profile that won't let you fail. It also never wastes anyone's time.
Just show what your expectations are and how ready you're to date or chat. 
You think I'm more than just cute. 
You can imagine you and me as a life partner spending our whole life together. 
You're here only for a serious commitment with a healthy relationship. 
You have an amazing story to tell. 
You are also not into watching web series but exploring new places. 
"I will never date someone that…"
Well, this could make the most effective OkCupid profile for girls out there.
Let the guys know that you're not here to play any games, but treated with respect and have some standards. 
Who only keep it limited to date. 
Brings me to the theatre on our first date, instead of any relaxed place. 
Who never talk about their parents on the date. 
Is tired of their work and doing things that they literally hate. 
When asked by your crush or new match, you need these Funny Answers to "What Do You Like About Me?"
"The first thing people usually notice about me…"
It's purely up to you, what to do with these OKC profile examples.
You can either answer that is too clever or some funny ones that make her laugh.
Overall, it's a good chance to share that you're an interesting person. 
My unbalanced eyebrows.
Introverted personality. (Which is untrue)
My dad bod. 
Little lips. 
My face. 
My brown eyes.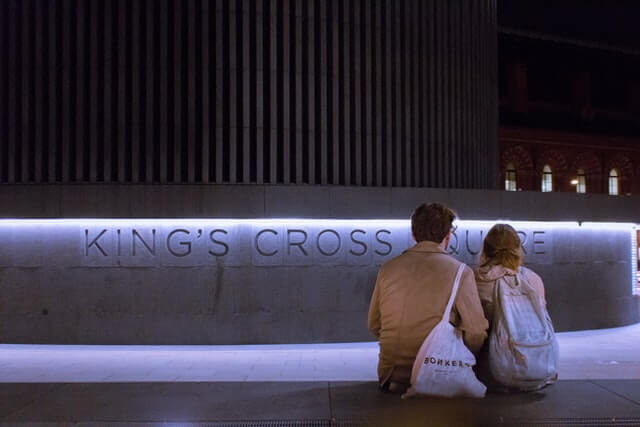 "On a typical Friday night, I am…"
You certainly don't want to look like any other average guy or girl on OkCupid.
Use these profile prompts and answers to show how you're using your time to escape from routine life.
What is your master plan to stay focused, entertained, and excited in life? 
Working on my side project. So that I can take you on the most amazing date, later. 
Spending time with my school buddies and planning for the next day's trip. 
Maybe chatting with someone, just as friends. 
Definitely do not binge-watching anything, I rather stargaze. 
Planning to date. This Friday, it could be with you. 
"The most private thing I'm willing to admit…"
Like most others, when you want to follow an honest approach and sound more trusted to your potential suitors, this OkCupid profile question is the one to answer.
Confess something, or share something deep, this way you make a witty OkCupid profile, that's for sure. 
I've never created a dating profile like this before. 
I still have some fantasies about my high school crush. 
I am desperate to meet someone to take on a date. 
I'm kind of a boring person that you easily get tired of. 
I tend to overshare everything in the first meeting with anyone.
Want to get more attention on Plenty of Fish? Follow these: Funny POF headlines for guys to make an impressive profile.
Final thoughts
We hope with this ultimate list of OkCupid Profile examples for guys and girls, you have some creative ideas for your bio, too.
Always be confident when presenting yourself in the profile description… whether it's for OkCupid or anything. 
The most important thing is to remain honest and upfront about what you are looking for.
Whether it's a serious commitment or just a connection with like-minded people, when you describe yourself with the right prompt… you make it easy for other people to connect with you. 
And yeah, you can be a little funny, humorous and creative with your 'About Me', as you could.
It doesn't cost you anything. But, that might earn you a lifelong connection or most likely a 'soulmate'.
All the best and happy dating!