Last updated on July 12th, 2023 at 05:07 pm
You might be irritated to answer "What are you looking for here?", this question will show up after a new match on a dating app.  
Whether you're on tinder, bumble or hinge, also if it's your first match or the 19th one, it feels awkward to answer.
Even if you've got a reason to share, you wish they didn't ask this question. 
Next time don't go unprepared. 
Refer to such examples of interesting, funny, and best answers to "What you are looking for on a dating site" to know how to respond next time. 
Hopefully, this might be helpful for you to find a compatible match.
If not, at least they will appreciate you for honest responses over dull ones.
How To Answer: What Are You Looking For In Online Dating?
Well, there are many ways to respond to the questions, besides "I don't know" or "I am open to everything." 
That can get you unmatched or spoil your first impression. 
Rather than freaking out, you should ask yourself, what are you looking for?… First.
Yeah, think about your desires or expectations and chances of getting it. 
Perhaps you're looking for a hookup and have a good time. Or maybe you just want to chat or meet someone online. 
Or, you're looking for a relationship, but first want to have a cute date. 
If not that, then you're just bored with social media and life, so you're here looking for new 'friends' on dating sites.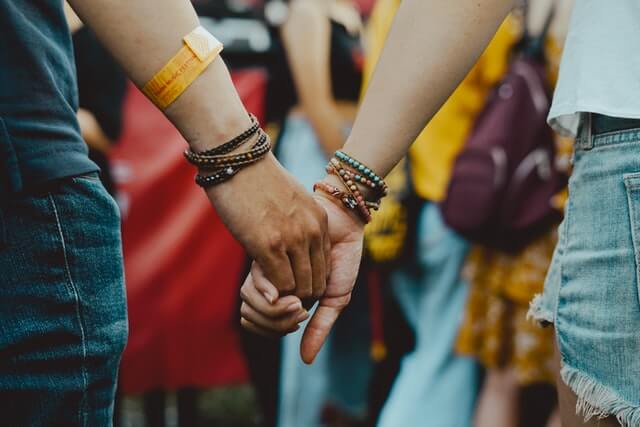 There's a purpose- a reason why everyone has such dating apps. So, be clear with the goal. 
And when answering, there's no need to be shy about it. It's fine, that's what you want.
JUST, keep it honest. But, make your answer interesting or intriguing.
Make your chat fun, following these some good reasons why someone should date you.
Why Does A Match Ask, What Are You Looking For On A Dating Site?
There's no need to complain about it.
You get this question, not because they're in search of just a perfect match.  But because you have an appealing dating profile. 
They see you as the right person to ask this question.
In fact, it's good that they ask. 
But, the common reason why they ask so in the early stage, is because… 
With this question, your match checks whether you two are compatible or not.
Is it a real match based on shared dating goals, personality, interests, or what?
This question is mostly asked by girls, but it is also important if answered with interest.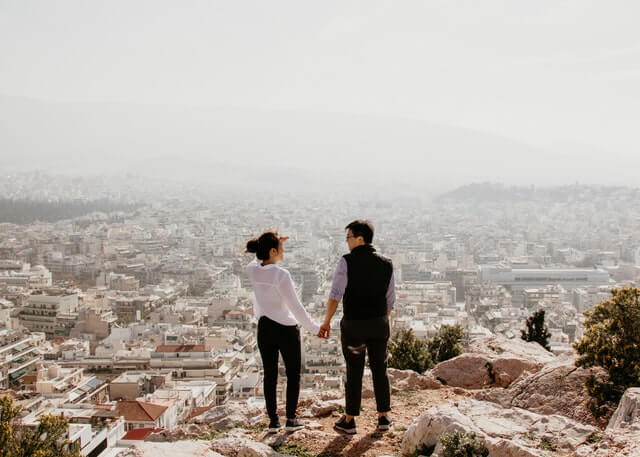 Instead of saying "I'm not sure what I'm looking for" or anything, it's better if you share answers that clearly describe the type of relationship and partner you're seeking here. 
Further, it helps you find someone who shares your goals, without wasting anyone's time. 
Now let's take a look at some best examples of answers to 'What are you looking for on a dating site', following three top dating platforms: tinder, bumble, and Hinge. 
We have provided separate lists based on different reasons and dating goals.
This will make it easier for you to choose the right way to respond. 
You also want to give them some best reasons to swipe right or left on your dating profile.
"What Are You Looking For On Tinder?" (Honest Answers)
Although it is mostly known as a hookup app, Tinder is also a dating app to find casual to serious connections.
It allows people with the same desire to interact and try to fulfill it.
So, if you're not sure how to address your intentions, when asked what your tinder goals are, you can share these good answers, honestly.
When you're looking for a Hookup
If you want nothing serious but are sure about a hook-up or fling plan, this is how you respond.
Though feeling hesitant is normal, you better say it out, still.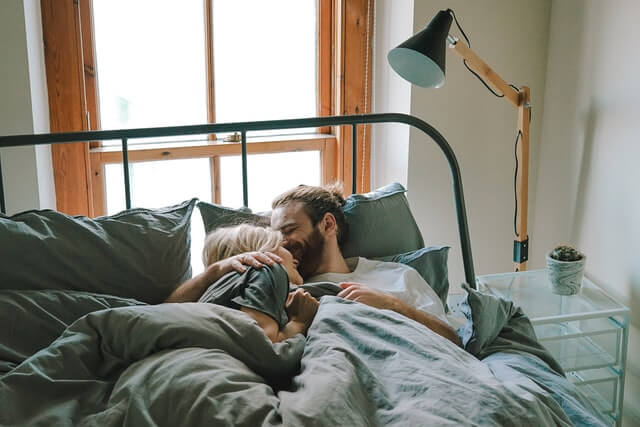 1. We are on tinder, right? So, do I need to clarify anything about what others do here? 
2. My goal is to simply find my soulmate, but you'll laugh so I've to say, For Hook-up.
3. Ideally, I'm looking for someone to get satisfied together. 
4. Well, I'm looking for some adventures tonight, something I never tried before. 
5. I've tried serious dating, but that didn't work. Now, I only focus on flings. 
6. Call me crazy, but I'm going to be honest with you, that I'm here for a hookup.
7. After working at a boring job and getting home tired, now I want a good reason to be tired. 
8. Who? me? I'm here to search for my next victim. But, don't tell anyone. 
9. I'm looking for a plumber, gardener, mechanic, electrician, or anyone who can fix me.
10. Promise me first that you won't tell anyone what we do just after having this chat. 
Moreover, there are some good tinder bios for hookups to make your intention clear from your profile.
When you're ready for a One-night stand
If you're very serious about the causal connection and make it a one-night story, these are some answers that may get you what you want. 
1. I've some wild desires to try tonight, and I need someone. 
2. Let's meet at your or mine place, then I will share everything with you. 
3. I'm looking for someone to be part of my secret mission which I named 'the one-night stand'. 
4. I'm in search of someone who is down for a fling, just for a one-time adventure. 
5. All I want is to have some wild escapades this weekend. 
6. My goal is just to write a deep story with someone about this long tonight. 
7.  Actually, I'm looking for someone to play Fifty shades of grey. 
8. To be honest, I'm here to do it for one time. I hope we're on the same page. 
9. I'm here to get over my last worst tinder date. I'm looking for a better performer.
Make your relationship special with these romantic matching Instagram bios for couples in love.
When you're in search of 'Friends with Benefits'
You don't want to make it a one-time shot, but actually looking for something more.
If you want friends with benefits, here are some great answers to meet a person in your interests.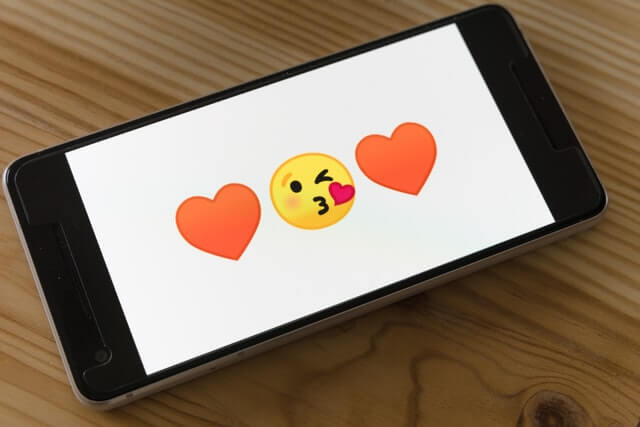 1. I'm looking for someone to share my house rent and a bed with. 
2. Not sure what I want, probably something in-between a friend and a date.
3. I need someone who can make me forget about my ex and friends. 
4. I don't want it to be casual, nor want to get serious, I just want it in the middle. 
5. Looking for someone who can be my bestie by day and a date by night. 
6. Well, I'm afraid of the commitments, but I'm open to something more than casual.
7. Not going to lie but I need someone as a friend and with extra 'benefits'.
8. I'm looking for someone to make my friends and an ex jealous, to prove I got a 'better one'.
9. Let me give you a hint, what's my goal. It's like we will be friends but not like 'just friends'… more like a couple who never go on a date.
For this purpose, you can refer to these tinder bios for friends with benefits to meet the right match.
"What Are You Looking For On Bumble?" (Good Answers)
What people are looking for on tinder and bumble varies greatly. 
Of Course, there are flings on both dating apps.
But bumble, however, is much more known to find something serious over casual. It means to get you a meaningful connection. 
So on this platform where a woman prefers to message first, she might also ask what are you looking for on bumble, and here is how you respond with these match-maker answers. 
When you're looking for a Serious Relationship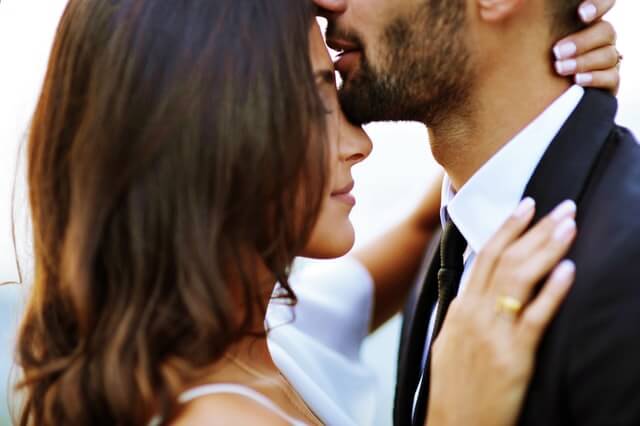 If your goal on bumble, is just to have a soulmate, a life partner to spend the rest of your life with, here are a few examples to say that in the best ways:
1. Well, I'm here to find my 'the one', someone who is also serious about life and relationship. 
2. My ultimate goal is to have a partner who is not afraid of serious commitments. 
3. Here for a relationship, but better not to think that I'm desperate to start a family. I'm very patient in looking for someone to share my life with. 
4. Certainly, a life partner is a goal. But, I'm not going to expect it with every match I get. 
5. Well, I'm here meeting someone who is a husband-material. But, don't worry, I'm ready for friendship, too.
6. Seeking someone to spend the rest of my life with, but first I give us time to understand each other. Before taking any move. 
7. Getting married and having three kids is a goal. But, I can wait for the perfect someone. 
8. I'm here only and only for an LTR. But, that's fine, I'm not stressed too much over it when you're not.
9. My search for love brings me here. I am not sure if love can't be found this way, but I am still happy to give my best efforts. 
10. Hoping to meet my soulmate here on bumble, and to give her everything I can.
The first message on dating does matter. Start a meaningful relationship with some cute first messages on bumble.
When you're seeking a Friendship and your BFF
That's fine if you're looking for friendship on a dating site, but not on social media.
There is a feature on Bumble and 'bumble BFF mode' that is enough to announce to your potential matches that you want to make some new friends.
For that, you can follow these Bumble BFF profile bio examples to make a nice profile. 
And, here are some friendly responses that might get you a bestie.
1. I'm not looking for anything deep or casual, I want a simple friendship. 
2. My current friends are actually boring or some are married. I like to make new ones, before I get bored and get married, too.
3. I'm here to make some good friends, as it's hard to make new ones in this life. 
4. My work doesn't allow me to meet new people and have friends. So I would rather look for them here. 
5. I just moved to this new city, need some company. No, no, hot dates or hookups are not my agenda. I want to make some new friends. 
6. Looking for some travel buddies to explore new places in and out of this city. 
7. I'm always ready to welcome new friends into my life, I also have some good friends already.
8. Here I'm searching for my brother or sister from another mother. 
9. Very excited to meet new people here, and to party along on the coming weekends.
10. It's my goal is to marry my best friend, but first i need a best friend.
You might also want to check these Cool and funny dating headlines for guys.
When you want just A Date
As you just started your dating journey, you are probably looking for some nice dates for a good experience.
You simply expect someone to accompany you this weekend and spend quality time together. 
So there are interesting answers to what are you looking for on dating apps, to fix dates: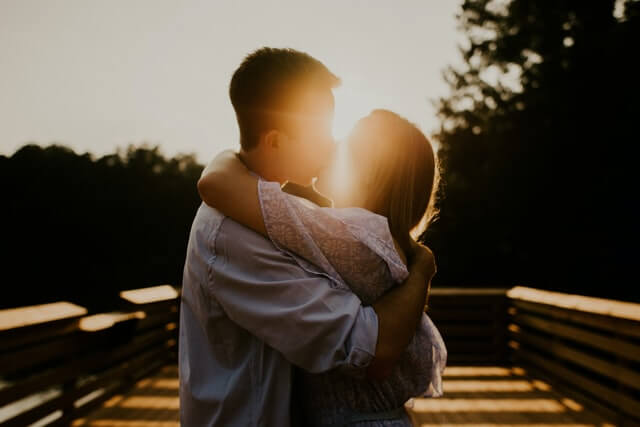 1. Not looking for a girlfriend, but someone to be my first date. 
2. I just got a discount for a 'couple dates', I got no one. So here, looking for someone interested in going to an Italian restaurant, let's make a date.
3. Looking for someone to spend the weekend with, and discuss each other's lives, and dating expectations. After the date, let's see where we can go.
4. Just a date, a good one I'm not saying a perfect one, but a special one. 
5. Right now I'm just looking for a date, and then we see where to bring this connection. 
6. To meet someone on a date. Then checking: If we both feel something. If not then it was nice to meet you. 
7. Well, I'm looking for a guy who is ready to come to my home and meet my parents after the date. 
8. A relationship is one. But, instead of being serious, I prefer dates to see where things go.  
9. At this stage, I'm just looking for someone to date and then see what we get out of it. 
10. Why can't we just stop sharing anything, and simply just meet on a date?
Next, check other these: Best answers to bumble prompts for girls, that you can add to your profile.
"What Are You Looking For On Hinge?"(Interesting Answers)
Like a bumble, the hinge is also known for finding meaningful connections. 
The app is dedicated to making matches with people interested in something serious and not players.
So when you're on hinge searching for some good matches, or seeking someone just for a chat time, here's how to answer what are you looking for on hinge with examples. 
When you want someone as a 'Chatting Partner'
If you're not looking for anything serious and adventurous, but interesting and fun conversation, you need a chatting partner.
Btw, these clever and cute dating quotes also spark a logical conversation.
And if that's your ideal match, here are some unique and engaging answers you can share. 
1. I'm looking for someone a good texter and free after eve.
2. Well, not specific, he must be known for the art of talking in emojis.
3. Just here to meet my chatting partner, not a dating one.
4. I rather have someone to chat with first, than waste their time or money being on a date. 
5. Let's chat for some time, and then we will go on a blind date. 
6. My ideal partner would be a faster texter than me, hope to get him here.
7. I do judge people based on the message they share, so I start with chatting.
8. More than a date, I enjoy having a friendly chat with someone, at this moment.
9. The only quality I expect in my idea match is good texting skills. 
10. Not here to find my soulmate, just someone to play a cool texting game. 
Keep up with these great opening lines for hinge to start a fun conversation with your match.
When you want a 'Girlfriend' or 'Boyfriend'
Clearly, you want someone to date, someone you can introduce to your family and friends.
But, first, you look for someone who is 'that compatible' with you. 
Here are some best responses to show that you do look for a GF/BF on hinge: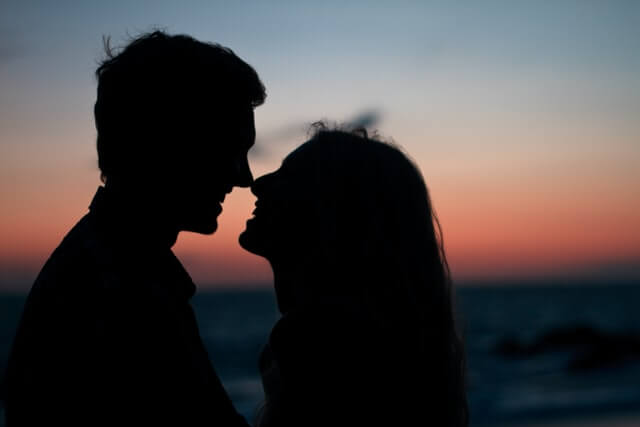 1. I definitely like to make new friends and meet new people. But, my goal here is to have a girlfriend.
2. I'm looking for a boyfriend who is caring, serious and honest, just like me. 
3. Seeking someone who takes me seriously. I'm not here to play games, but a serious and committed relationship. 
4. My goal is to be with someone responsible, caring, and lovable.
5. I'm in search of a girlfriend to take her home and introduce to my mom, she's waiting for her for quite a long time. 
6. Here on bumble, I'm just looking for that one guy who made me delete this app.
7. Looking for a life partner here, and before that, I have to check whether he's a responsible boyfriend or not. 
8. I'm ready for anything, a friendship or relationship, but not a filing. We'll be dating partners, first. 
9. A caring, hardworking, and passionate boyfriend, that's what I'm looking for. 
10. I'm looking for someone who is wifey material, to make a better life together. 
You better be ready with how to respond to 'I have a boyfriend', when she says so on your proposal.
When you Don't Know what you want on dating sites
It might happen that you have downloaded Hinge or any other dating apps, but you've no perfect reason to share why and what you do you look for here. 
But, that's not a problem. Instead, you can provide best answers like these: 
1. Firstly, I need to know how this dating app works. 
2. Actually, I'm here to get some gaming partners to play monopoly online. 
3. Just to have a good time with someone, either chatting or dating. 
4. I'm here just to say hi-hello to whoever accepted my match request. 
5. No hook-ups, no relationship, I'm just to meet someone online. 
6. I'm a vlogger and here looking for someone to get on my next prank video. 
7. Feeling bored with social media, so I downloaded this app. It seems like a lot of fun.
8. I have no desires or needs from someone, I rather want to meet some cool people. 
9. Somebody told me this is just another social media site. But, now I realize this thing is getting more personal.
10. Not sure what I'm gonna get with this, so I'm open to everything.
11. I'm not here to play games or to start a family, I want to make some new connections, and connect with interesting people.
Make your profile stand apart… have these Hinge profile examples and tips for your help.
How Do You Ask: "What You're Looking For Here?" To Your Match
This far, we've checked with the best answers and examples over how to respond to "what are you looking for on a dating app?" the questions on tinder, bumble, and hinge. 
But, if you want to ask the same, and are concerned you might bore them or irritate your match, consider the interesting questions instead with the same intent.
These are some good alternatives to the main questions: "What are you looking for here?"
We're sure this isn't going to intimidate or frustrate anyone when you ask this way. 
Ask these questions as a perfect icebreaker on dating apps to get a conversation started: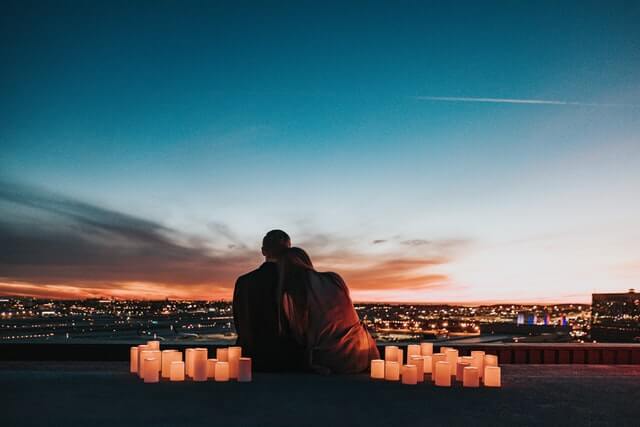 1. Well, I'm here to find someone to call my partner. What about you? 
2. What is your purpose in downloading this dating app?
3. What brings you to this awesome site?
4. So, are you looking for something specific?
5. What kind of relationship do you expect to get from this app?
6. According to you, what makes a great relationship? 
7. What are your reasons to be on this dating site? 
8. Yeah, but what is your motive to create such a great profile? 
9. What are your signs to know that you found the one? 
10. I'm not sure how to start. So I might ask, what are you doing here?
11. Are you more interested in the causal relationship or the serious one? 
12. What brings you here family pressure or your fate? 
13. Are you looking for someone for just one night or for life time every night? 
14. What type of qualities do you expect in your life partner? 
15. What are your plans, regarding future life and a relationship? 
16. Do you believe that a good relationship can be found on dating sites?
Next, there are also some deep questions to ask a stranger in an attempt to make a good connection with them.
Conclusions
Hopefully, now you have an idea of how to answer the most intimidating question on dating apps: "What are you looking for here?" 
And also, how to ask the same without scaring your matches away. 
While this question may seem too early and overused at first, it is necessary to make the right move with the right person. 
Following the answer, when you two openly talk about the common goals, and purpose it becomes very clear where the connection should go. 
SO, instead of feeling bored and replying with dull answers, respond effectively. 
Indeed, give the answer that is honest, no matter whatever you're looking for on a dating site.
There's no point in playing games with anyone. 
You might get unmatched after you share your honest answers, that's fine. 
The goal of the dating app is not to set a game with everyone you matched. But, bring two people having the same desires, needs and relationship goals.
By answering honestly and cleverly, you may get the attention of 'that match' who is also looking for the same what you do. That's a perfect match! So, all the best!