Writing Bumble bios for girls can be a bit challenging. After all, you want to express yourself well enough to get genuine attention, while not revealing too much about yourself, Right? That's why here we're sharing the best Bumble bios ideas for girls to know what to include in the 'about me' section that presents your personality well enough.
Also, there are some tips on how to write a good Bumble profile that catches 'the right' guy's attention.
Having a beautiful picture on a dating profile does almost half the work.
However, when your goal is to get quality attention, you should write something that is clear yet short, cute yet appealing, impressive but not excessive.
What are your goals for installing the Bumble dating app?
A FRIEND to chat with online, a GUY to go on a date with, or a MAN to be in a serious relationship?
You may want to update your profile, especially the profile image and Bumble bio, depending on such dating goals. 
Of course, it's the profile picture is the first thing someone notices about you. 
However, having a straightforward and clever bumble "about me" section lets the guys know who you're and what you expect.
No matter how brief or witty your bio is, it has to be genuine and unique just like YOU. 
If you are having trouble coming up with a Bumble bio, you can find some bio examples and ideas in the next section, that you can take inspiration from.
Good Bumble Bios for Women to Get the Genuine Attentions
Well, guys or girls, everyone wants to have a perfect Bumble bio.
If you're obsessed with nothing but the perfect, you should try making your profile somewhat good enough.
That's a good idea to focus on making an impactful and effective bio than the perfect one.
In this list, you'll discover some interesting and good profile bio examples for girls that will make it easier for you to write your bio without wasting more time.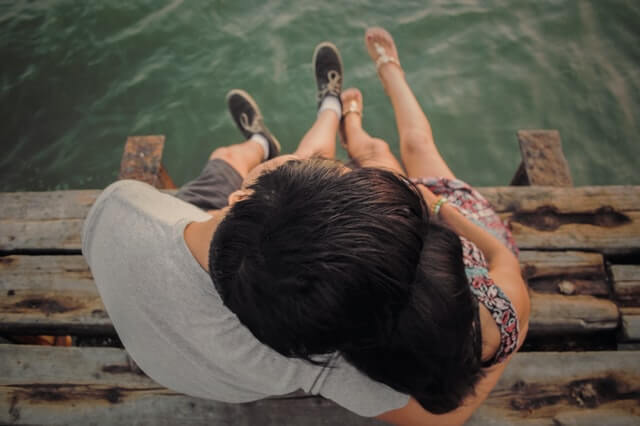 1. Too honest enough to confess that she can't cook. Too nice enough to order food for you, from your favorite restaurant.  
2. I am not searching for my prince, but rather a king who has built his empire and is self-made, or has similar goals.
3. If you're a guy who gets emotional during the sad scene, you'll have my attention and respect before I lend you a shoulder to cry on.
4. Short girls with a long Bumble bio. Sorry, but I'm a born storyteller. Hope you love reading.
5. A bored teacher looking for some fun this weekend, no I mean I'm seriously looking for a serious guy.
6. I am looking for a man who is serious enough to permanently tattoo my name on his forehead. I'm kidding, anywhere else but a permanent tattoo.
7. Can be both crazy and thoughtful at the same time. People are amazed at how fast I can change from one personality to the next. Well, that's exactly who I am.
8. Marketer by profession, still haven't found the one to sell my heart to.
9. A witty, sweet, honest, and patient person. Although that last quality depends on the circumstances and what you serve on the first date. As a matter of fact, I am not that patient.
10. I hope you love romantic movies. And if you don't, I know how to make you watch them more often.
11. Searching for a guy who is into a serious relationship than serious hookups.
12. I am an explorer of the 'Love of my Life' on Tinder. It's not a joke, but my positive outlook.
13. I don't care about how different we are. Once we feel the connection, anything else that doesn't matter. 
14. Love Yoga and going out frequently are two of my favorite things. If your job involves a lot of traveling and tours, Please date me. 
15. In my free time, I usually spend the majority of my time watching Netflix. Interested in finding someone to chill with and get a real thrill from.
16. On our date, if I suddenly start talking about political topics. That means I don't want to date you anymore. 
17. Not the type of girl who would beg for a date. But, a one whom you could not afford to lose. Self-confidence, Baby… not pride.
Read next: 68 Best Bumble Bios for Guys To Leave Great Impression
Best Bumble Bio for Girls to Craft an Impressive Profile
Now, here are a few creative and interesting profile ideas that girls can follow to get started.
Such examples will give you some hints over how to make your Bumble bio look more appealing just like your profile pic.
The goal is to tell the guy something unique about yourself and make your profile stand out among the rest.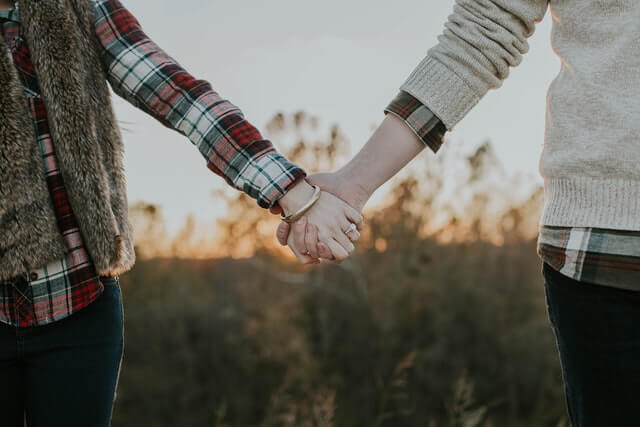 1. Smart, Honest and Passionate. That's not me. That should be you if you think to swipe right.
2. I'd like to meet a guy whose talk is more interesting than my best friend's. Well, I'm not tired of my bestie, I just need a change.
3. Every day I wake up at 6:17 sharp. You can ask me why, but I don't know HOW.
4. I'd rather be with someone who can be honest with me than with someone who accepts everything about me. The first one wants to keep me while the other wants to impress me.
5. Looking for a guy who can forget about video games, football matches and even can ignore his celebrity crush, just for me. Yes, that is hard, but that is what I am looking for.
6. Need a guy who will help me overcome my obsession with Nutella or a guy who loves it as much as I do.
7. More interested in sharing my food with you rather than nudes.
8. A born explorer. An avid writer and cyclist. Sounds interesting? Swipe right! 
9. If you call me, but I cut it and then keep texting you, that means I'm either in a boring office meeting or on the toilet seat. I'm just telling you so you don't overthink it, later on.
10. I generally don't say it's over until it's over. Didn't you hear? It's over.
11. You will face stiff competition if you try to cheat, play or screw me. Good luck, you player boy.
12. You may be searching here while your potential partner is searching elsewhere. Do not give up though; one day we will meet, definitely. 
13. Well, I don't take myself too seriously. Even so, I still expect you to take me seriously and just offer me a date. 
14. I enjoy meeting new people without expecting anything too much from them. Interested in meeting up? I'm ready, let's fix the date? It's just for fun!
15. If you respect me, I will double respect you. Try to screw me, and I will double screw you. Whatever you do to me, you get twice as much.
16. Enjoys going to parties, participating in adventurous activities, and taking a selfie every seven minutes. Totally your type, right?
17. This or that: What do you go for: Mountains or Sea, Coffee or Bear, Car or Bike.
Read next: Best Things To Say About Yourself To Someone
Funny Bumble Bios for Girls to Embrace Her Wittiness
You want your Bumble profile to be more interesting rather than just a show-off.
You want him to engage with your profile and take action rather than just staring at your picture. There is nothing wrong with adding a little humor there.
Write something funny about yourself or share your profile in a witty way, and your profile is already impressive.
Something that will make a guy swipe right.
The below list covers such witty bumble bio for girls that help you to make an interesting profile.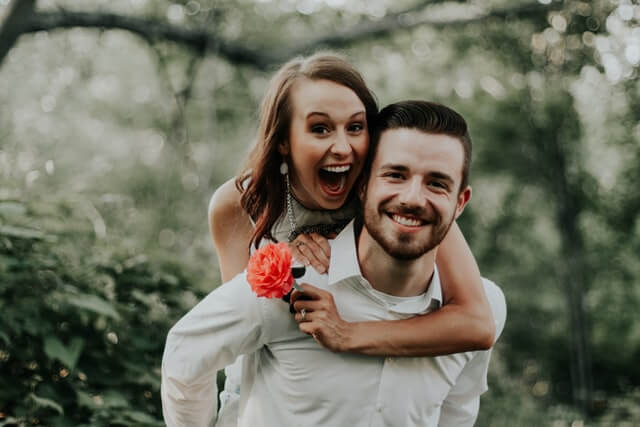 1. Did you ever have a teenage crush on someone you always wanted to talk to but never did? If you have a crush to whom you have dedicated one romantic song and fantasize that it is about you and that person. If so, I can make you feel the same way again.
2. Like Diamonds, Dresses, Dating, and D… The last one, hope you're smart enough to know that.
3. A girl who is independent, but not independent enough to have a romantic relationship, needs a handsome, clever, and understandable guy. That's what I am here for.
4. Need a guy with whom I can talk about anything without fear of judgment or doubt.
5. A younger child in the family. So, if you ever make me cry, you will have to answer each member of my family individually.
6. Never have I used a dating site. Therefore when writing this profile, I have taken advice from friends who have already used it but still haven't found any dates. I just want to avoid making the same mistakes they did. 
7. It would be perfect if there was a guy who could make everything interesting because most things in life get boring to me.
8. An encyclopedia of 'Lords of the Rings', so if you have any questions about it, ask me anything!
9. Although I'm not interested in numerology or astrology, I like the number 12, since I was born on that date. And I hope to date a Gemini, but I have no idea why.
10. Someone with interesting things to talk about rather than Netflix and chill is my type of guy.
11. Done dealing with boring and regular guys here anymore. My desire to find a man-made me leaves every dating site that I am active on. This time, I am serious.
12. Why can't we just put our hookups aside and be each other's for a lifetime?
13. My friends, my family, and my job are very important to me. It's just me living a normal life with no show-offs or anything like that. I prefer to be lazy on weekends.
14. Here I am on Bumble seeking someone to spend some time with, probably for the rest of my life.
15. A cat person. So, if you're not an animal lover or have allergic to cats, we'd better end this here.
16. It's not like that I hate kids, but I love my pets more than anyone. Do you love pets, too? Well, you're definitely my type, then.
17. My perfect match will be that guy that remains focused on me, regardless of whether we are at the home watching TV shows or walking on the naked beach.
Read next: Clever and Funny Tinder Bios For Guys (With Some Tips)
Cute Bumble Bios that Suits Most Girls' Personality 
It doesn't matter what you write in the about me section of your Bumble bio, you appear more attractive and interesting when you present yourself with confidence.
Even your profile pic becomes more appealing when you embrace yourself. 
By being open about your approach and presenting yourself as you are, you get more engagement on your dating profile.
And the next list of best bumble bios for girls is the best if you want to take ideas from. 
Having such interesting and clever ways to show yourself, you not only make guys want to swipe right, but you also get the quality match, overall.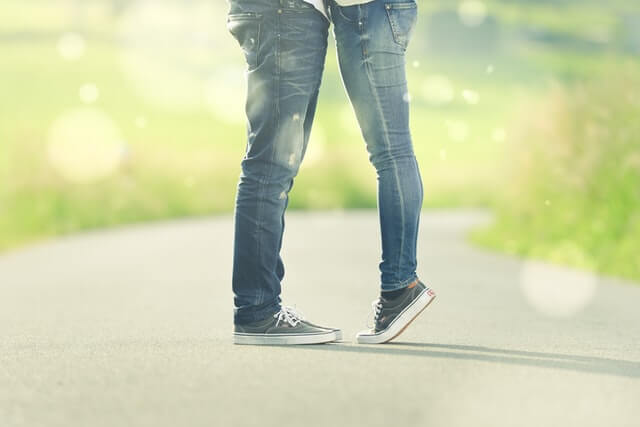 1. A writer is ready to write the next chapter of her life. Just in need of a new character. 
2. My life is already full of interesting and amazing experiences. But, it could be the awesome one, when someone like me also is in there, next time.
3. Dear future dating partner, you have no idea how many jerks and idiots I have faced, just to meet you. I wish we could be together sooner than ever.
4. Looking for a guy who can help in the kitchen. To be honest, I simply can't do it all by myself. 
5. On Bumble, I tried to look as nice as I am…But, it's not possible. Personally, I look much better. And, I know that.
6. No, I'm not a girl looking for her prince charming to treat me like a princess. Rather than a girl who makes him feel like he's a prince, before expecting anything from him. 
7. Here on Bumble for the first time. I am not at all scared, but excited to meet new people and have some fun together.
8. Someone who inspires me, believes in me, and we can make a lot of money together doing what we love. I just want to continue my morning hustle and grind with someone like-minded. 
9. Be prepared for these questions in advance: Why was your previous date a failure? Wow, I'm the first one you approached in your life. Then tell me: What made you swipe right on this profile?
10. I would rather be at home watching my shows with a nice guy than at the luxury hotel having a date in a fancy style with a jerk.
11. That's right, it's hard to believe that a girl like me would need to be on Bumble or Tinder. But that is the reality, true love, and the right guy is already in short supply these days.
12. Of course, I'm here to have some fun as well. But not like a one-night stand thing.
13. I am looking for someone who makes me feel like I am with myself.
14. Not here for any commitment or else. Looking for just a friendship to have the best time, good conversation, and cute dates. 
15. I love spending time with myself and now am looking for someone who is just like me.
16. Enjoy going to new places and trying new activities every now and then. And yeah, doing all adventurous things with someone with a lovable and exciting personality is what brings me here.
17. Absolutely not interested in a guy who uses a dog to catch girls. But certainly, someone who has a cute dog in the house.
Read next: Best Tinder Pick Up Lines For Girls To Use On Guys
Smart Bumble Bios for Independent and Confident Girls
You're a bold girl, you are intelligent enough to know what you want and what you don't.
So why shy away from expressing your preferences. Embrace it. After all, you aren't for everyone.
With these clever Bumble bio examples for girls, you can present yourself and your expectations, as it is.
You can use this list as a guide to help create an effective bio and let the guy know what you expect from your future date and whether he's close to your ideal match or not.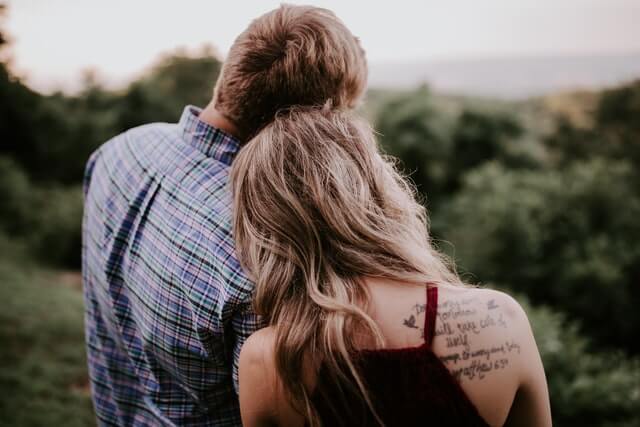 1. Obviously you should not take anything seriously on the internet. Still, I'm very serious about finding the right match on either Bumble or Tinder.
2. I love talking over texting. Wow, you, too. Then, let's have some good talk!!
3. All my goal is to have a serious friendship or relationship. Whether we're friends or on a date doesn't matter, you just have to be a genuine person. 
4. First, swipe right for the friendship, but always keep a long-term relationship in mind.
5. She's the type of partner who doesn't just put up with guys' pranks but returns them with a heavy dose of it.
6. Don't you dare to swipe right if you don't enjoy playing tennis, working out at the gym, and going to nature in the summer.
7. Not interested in Netflix and chill, and not interested in relationships either. Basically, just someone to talk to in the evening and decide where to take it.
8. Please don't play games with me. In the first eight messages, I will learn what type of person you are. Yeah, I like to know who you are.
9. Rude, boring, or a player. If you're one of them, stay away from this profile. I know how to deal with them, but have no time for this game.
10. Horror movies, operas, and hard-partying are my favorite things. Are you not into such things? That's alright, at least you're honest and I appreciate that.
11. Not bragging, but I'm 100 percent sure that if you date me you will forget the rest.
12. We can move from friendship to relationship, and eventually to marriage if… and only if we both equally participate in the process without being rushy.
13. We'll get along if you can laugh at yourself as I do. And yes, how related our personality is that could play a major part.
14. Here on bumble searching for my life partner. No jokes or passing times, please. This time I am serious about the relationship and not going to waste mine or anyone's time anymore. I promise. 
15. If you're reading this, that means you know something about me already. Hit me a message anyways, what do you like, and what do I need to change in order to get quality dates through bumble.
16. So, I won't reveal much about myself here. To get something from me, you need to gain my respect and prove that you are not just hot but also serious about relationships.
Read next: 81 Best Pros and Cons of Dating Me Ideas
How can a girl make a good Bumble profile?
It is not the selfie or your picture in a swimsuit that gives your bio value, but what you write in as 'about me' does.
As Girl's Bumble bio, it's really important enough to give off your vibes, and not just to catch any attention. 
Especially when you don't feel confident to present yourself, or you try to fake it, that shows you're not serious about dating or a relationship.
A lack of confidence or being overly open, uneasy, or self-centered will not get you the genuine and trustworthy match that you deserve.
It is not the goal to make your profile look like a crazy girl or to do something outrageous.
Present yourself as you are… 'The unique, special, and different' from anyone else.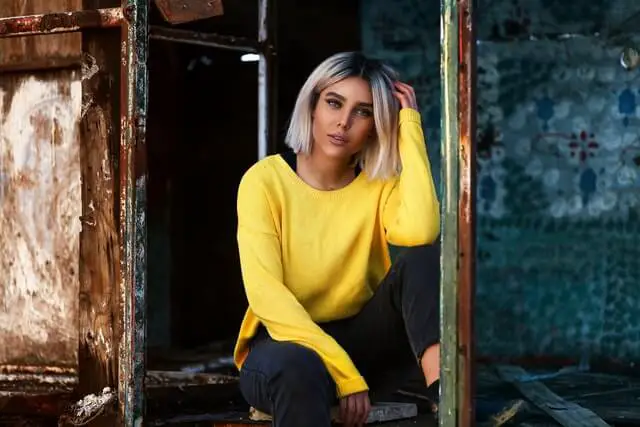 Put yourself forward with your personality, interests, and expectations as if you are serious about it.
You need to be very clear and direct in your approach if you want a genuine guy to notice your profile and make a move. 
Don't let your picture and bio give the impression that you are too independent or childish, that most guys will look the other way.
Being honest (from the very beginning) is key to success in online dating and a relationship.
Be yourself as you are, rather than as someone you're not.
He is more likely to check out your profile if you have a stunning picture. But, he will more likely take a move and swipe right, if your profile bio is clear and engaging.
Read next: Good, Witty & Clever Tinder Bios For GIRLS (With Some Tips)
Final thoughts
So far, we have some interesting and best Bumble bio ideas for girls from the list. 
Create a unique profile picking the perfect lines that best describe your personality and goals.
This way, a guy can learn more about you.
As well, such a direct approach makes him rethink whether he is good enough for you or not. 
When it comes to writing the best Bumble bios for girls, the good idea is… not to reveal too much about yourself. 
Plus, the best thing to do is to give hints through your profile.
Let the guy take action out of his excitement and genuine interest.
Whether it's Bumble or Tinder, never sell yourself too short. You're special, (not everyone can afford you), and available for that one having the truest feelings and respect for you.