If you're looking for some best tinder bios for guys, then this is the perfect post for you. Sharing the list of some best tagline ideas that you can copy-paste in your tinder bio to make your profile stand out.
You may get yourself photographed by your so-called photographer bud. If not, then even a perfect selfie works there, too. 
But, what about bio lines?
Yes, tinder bio does matter. (Especially, when you're not handsome, good-looking, or rich) 
What you say is equally important as How you look, even if you're on tinder.
Remember: Your profile picture may bring you a lot of ATTENTIONS. But, it's your Tinder bio that holds their INTERESTS. 
Don't be so regular like showing off with your money and car pics or dirty jokes. Not everyone is a fan of such things. (Btw, if you're still looking for clear and dirty tinder bios to express your hookup intention, then we recently added the list below for you.)
Look simple and stay minimal.
But, never limit yourself from expressing your creative sides in tinder bios. 
Do you need some inspiration for making good taglines for your Tinder profile?
Then we have the greatest collection of tinder taglines for you.
Here you will find some best, short, funny, hilarious, witty, and dirty tinder bios ideas to get creatively inspired. And yes, these are all unique and fresh to simply copy and paste to your profile right away. 
So, are you ready to get started?
Good Tinder Bio Lines for Guys
Want to edit your tinder bio with some feel-good taglines, then here is the list for you. Try these some good tinder bio lines to give your profile a simple and sober look.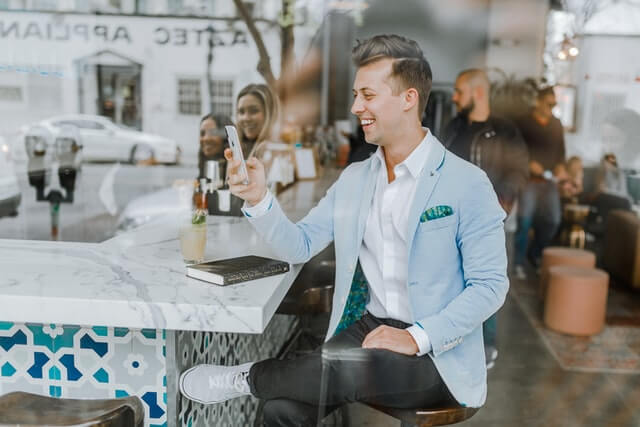 1. One of the most eligible bachelors of the month. 
2. When nothing goes right, swipe right. 
3. A boy with a Pimple needs a girl with a Dimple. 
4. Tired of hookups. The next goal is to find a 'True love'. 
5. Please wait, Good taglines are still in the kitchen. 
6. It is not fun to be alone, I need someone to get bored together this weekend.
7. My teddy bear broke up with me. Need a new one, urgently. 
8. I need someone who is honest, not perfect. 
9. In advance, thanks for swiping right. 
10. Would you like to try out my flirting skills? 
11. Got blocked on Facebook, now on tinder. New place, Old game. 
12. I'm not for everyone, but for the special one.
13. My love is so loyal, that even my dog starts feeling insecure.   
14. Take me before anyone gets your opportunity away. 
15. Together we can make the 8th wonder of the world.
Read next: 82 List of Cute Things To Say To Your Crush 
Short Funny Tinder Bios For Guys 
Remember, it's tinder and not a place to share your autobiography. No one wants to know everything about you at first. So, relax and edit with such short funny bios for your tinder profile.
Plus, if you are looking for the best tinder bio ideas for guys to keep your profile look straightforward yet effective then this list will help you there.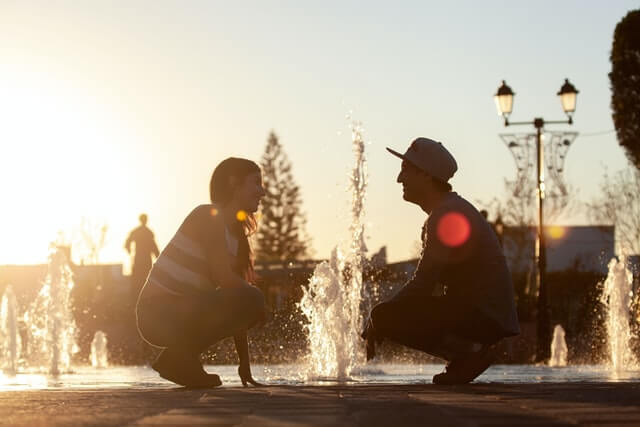 1. Under-construction: Good Bio. 
2. I dare you to swipe right. 
3, Looking for a partner dedicatedly. 
4. Your soon-to-be boyfriend. 
5. Made for you only. 
6. Please, make me your Ex. 
7. Vacancies!! For multiple roles. 
8. Spare my life, Please. 
9. Life partner required. 
10. Waiting for you. 
11. Not your average dream boy.
12. Place your bio here.
13. You do. Then, I do. 
14. A dreamer boy. 
15. Coffee??
Read next: Different and Creative Ways to Say YES
Best Tinder Bios For Guys Copy and Paste 
Sharing the list of some unique, fresh, and the best tinder bio taglines that you can get inspiration from. Try giving some message or secret clues from your tinder bio ideas to make your prospect date(s) feel excited about your first meeting.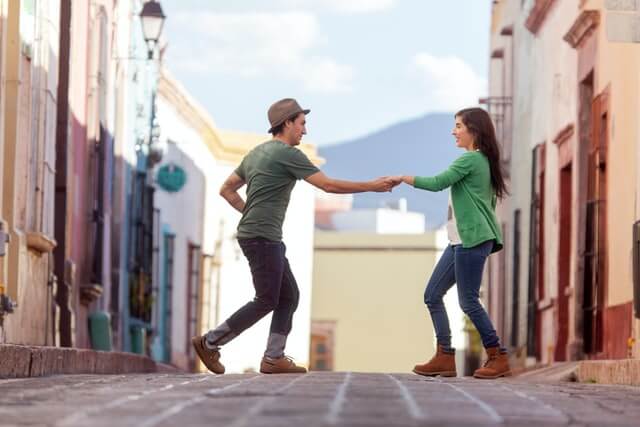 1. I can see you blush to see my profile. Swipe right. 
2. Surprised to see me here on tinder. I'm too surprised to see you, as well. 
3. You will only get one chance. So, Beware first. 
4. Facebook is an addiction, so I use Tinder without fail. 
5. Want to bring excitement to life? Then swipe right. 
6. I'm here with nothing. But yes, together we can make everything. 
7. All you need is someone to listen to your boring stuff. 
8. Chase your dreams, but don't chase me anywhere. 
9. Smarter and wealthier than mentioned in the tinder bio. 
10. Okay, don't marry me. But, at least you should carry me home.
11. Saving myself for that special person in life.
12. Grab this offer, because only 2 days left. 
13. Living in my fantasy world. 
14. Of course, I'm weird. But, I'm sure you will love that. 
15. Available for a short period only.
Read next: 99 Irony Quotes About Life That We Live In 
Funny Tinder Bios for Guys
Not getting enough swipes or responses on tinder? Probably, your bio isn't impressive enough. Stop being so boring, though. Try these funny tinder bios, instead.
And let's hope that such witty tinder bio lines for guys will make your profile noticeable from the rest.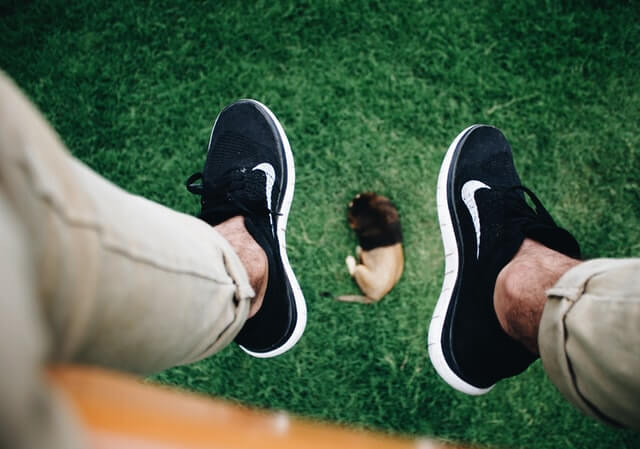 1. No more '50 shades of grey' for me. My imagination is far ahead of that.  
2. Want to feel satisfied, stop expecting too much. 
3. The age in the bio is not correct. First, you need to earn my trust.
4. I never take revenge, I just forget my purse on the date. 
5. Time to visit hell, I've seen heavens so many times.
6. A certified bathroom singer: Need someone as a duet singer/partner. 
7. Let's screw each other's life and leave suddenly. 
8. So busy enough that I have no time to change my Tinder bio. 
9. Please, Swipe right at least for our kids. 
10. Like this shirt? Guess what? It's boyfriend material. 
11. If you think you need to swipe one way, swipe the other way.
12. You'll regret it in life If you don't swipe right. 
13. I promise I will love you more than Friday. 
14. A coach who just entered the field. 
15. I'm not racist, I hate everyone equally.
16. Want to try something different tonight? 
Read next: 10 Fun things to do on first date
Best Tinder Bios for Hookups
Looking for some hilarious tinder bios to give you more hookups opportunities? Then here are our recommended lists of taglines to follow.
Consider using these lines or come up with your creative punchlines to get you more matches on tinder.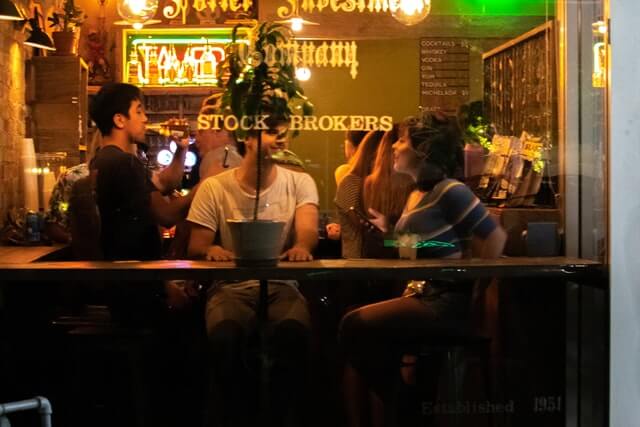 1. Stop fixing anything for me. Just fix our next date, that'll be better. 
2. After seeing your profile my heart takes control over my mind. 
3. Kids learn from their own mistakes. Legends learn from someone else's mistake. 
4. Don't follow me, because I'm following you. 
5. Survived 2012 and 2020 just for you. 
6. Rest now… because you've been running in my mind for the last two hours. 
7. Not an ACTIVE profile. Only a special person can make it active, too. 
8. Have a partner who lets you visit their home more often than a beer shop.
9. Need someone who takes me home when I can't go on my own.
10. I'm here only for hookups? What's your purpose?
11. Searching for someone to get bored with. 
12. This bio is smelly because it was written in the toilet. 
13. I will never let you die virgin. Believe me.  
14. A regular guy whose puppy introduces him to the girls.
15. First, let's impress each other… we will express everything later.
16. Pick up and Drop up facilities available. 
Read next: How to Know If a Girl Loves You Secretly?
Creative Tinder Bios for Guys
Need to edit your bio to something interesting and attention-grabbing taglines?
So, here is the list of interesting tinder bios that will make your profile look creative and stand out from a bunch of those boring profiles of guys with simple texts.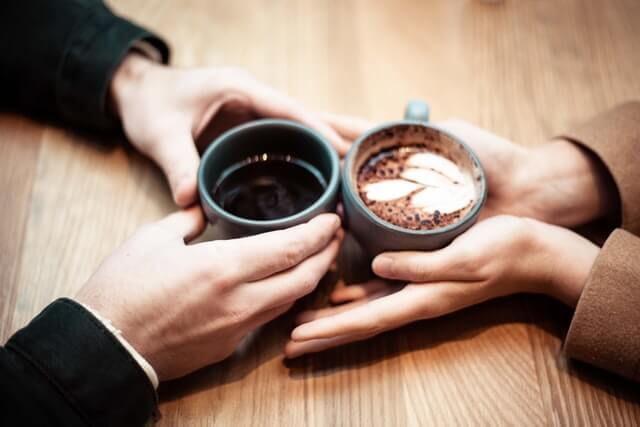 1. Don't expect honesty, Expect satisfaction, instead. 
2. I'm a plumber. For free plumbing supports, swipe right. 
3. A soulmate is available on SALE here. 
4. You're handsome. You're great. Thanks for appreciating. 
5. Searching for someone to change my life positively. 
6. Need someone so that I can focus on my career, better. 
7. Love yourself before expecting love from someone else.
8. Tired of finding the right partner. Can do that for me, Plz?
9. Love has no limits, but our body does have. 
10. Single but still not available for everyone. 
11. Spread love, not germs. 
12. ATTENTION! No drama queen allowed here. 
13. Just won a lottery worth ten million. 
14. I'm here, using tinder to make friends. 
15. Funnier and sexier than your ex. Btw, I'm rich.
16. Let's together have the worst date ever. 
Read next: 105 Questions to ask your Crush
Simple tinder bios for guys for just a simple date
It was kind of fun to use some creative and funny tinder bio lines for guys, but who says simple bio lines make you look old-fashioned. There must be some people who still prefer simplicity over anything decorative or creative. 
We hope you find someone who is different or who just likes your normal approach. Here we will share the simple tinder bios for simple guys to get simple girls who don't expect much. 
Get the ideas from the given suggested list of tinder bio lines or you can simply use them as it is.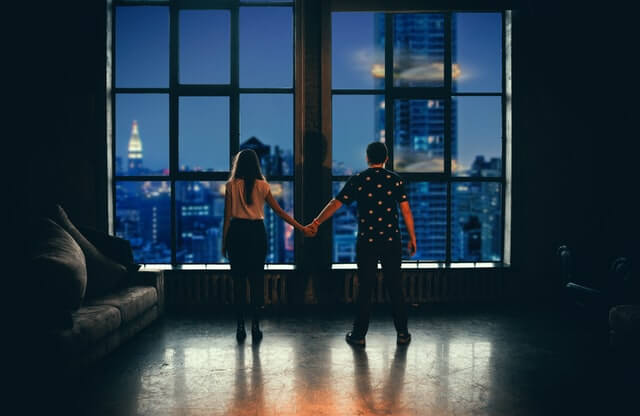 1. Forget about all the hookups and 'get laid' things aside. First, let's be friends and see where things lead. 
2. You can count on me, as I'm an accountant. As, I record everything that I feel has some potential for a good return. 
3. Go ahead only if you have a good sense of humor because I don't. 
4. Not looking for a date or anything like that, just a girl to show up within the next family function. So at least they shut their mouths for a few months, hopefully.  
5. I'm on a mission to spend my whole 20s free of girlfriends and dates. Dare you to stop me from creating this great record. 
6. Interested in friendship, but not in a relationship. So, if you know how to keep things in between that, we can be a better match. 
7. Despite my looks, I am anything but simple. Only an exceptional girl could make extraordinary things out of me. Do you think you're that special girl? Then go ahead and Swipe right. 
8. I've lived a boring life, so I'd like someone who feels the same way. I don't know what will happen. However, we can at least end up having a great time together or at the very least end up getting super bored afterward, but with a reason. 
9. It's been a long week, isn't it? Let's get together this weekend and have some fun. My name is… and I'm a businessman. 
10. I hope to be a musician one day. In short, I'm here to find my inspiration, who firstly makes me feel loved and then will leave with such 'a pain' that they say you need it to get the music out of my soul. 
11. Inexperienced in the relationship, and I want to have some beginner-level experience so that I can apply for a post that requires a candidate with the experience. This is a job for, A Jr. divorce attorney
12. On tinder, I don't like to share many details about myself. But, yes I can share everything when we finally get at the dinner table, together.
Read next: 74 Quotes & Captions About 20th Birthday
Witty Tinder Bios For Male To Inspire From
In general, girls enjoy interacting with guys who are funny and entertaining. They couldn't bear listening to the nerd talk about last week's exam even on the first date. Use our next list of best tinder bios and taglines for guys that definitely will earn you swipe right from a special girl.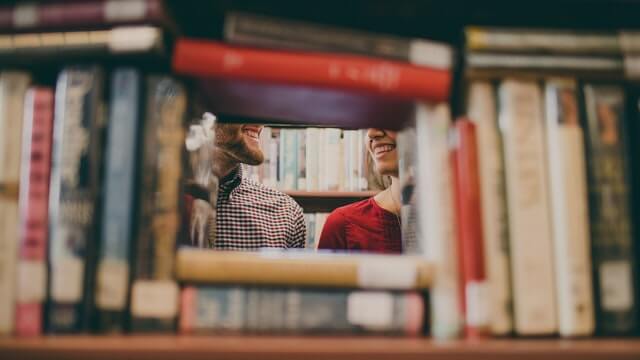 1. Profile with highest IMDB rating profile. (International Man Dating Board)
2. Already married, I just want to make my wife a bit jealous. 
3. I'm not perfect. You're not perfect. We can get imperfect together. 
4. I will count it as YES unless you say something. 
5. All I expect is that my future will be fantastic, just like your ass. 
6. Ups and downs are part of our lives. Why are we so afraid of doing that?
7. I will give you my keys, only if you drive me crazy.
8. I have consistently gotten 'F' since I was in school. Interested in finding out why?
9. All I want to go down on you, just as titanic to that freaky iceberg.
10. Today I feel off and need somebody to turn me ON. 
11. Sleeping alone no longer appeals to me. Need someone to share a bed with. 
12. The doctors say that you need more vitamin D. Can I help you?
13. If life ever makes you a potato, then make sure you are the sweeter one. 
14. Here on tinder to chill and I have nothing to impress you.
15. What our clients say about us: Top selling tinder profile of the month. Great guy to work with. I'll try again for the next service. 
16. My mother wants me to get married. That's why I've come here to look for one. Wanna be the one?
17. I'm the pirate that will bring your treasure out, no matter where you hide it and take it away, along with you.
18. The previous girl made me a millionaire. Btw, I was a billionaire, before I met her. 
Read next: 16 Signs Your Crush Likes You Back
Dirty Funny Tinder Bios For Guys
This can be used either as a bio tagline or a pickup line on a girl that you know well. Each of these dirty pick-up lines should be used with extra caution. The given list is just for entertainment purposes. So, please don't try this at home, school, or anywhere else. 
Remember:  It's kind of cute to use such dirty pickup lines with someone who knows you very well. Plus, you have been together for a long. BEWARE, before thinking of using it on the complete stranger, you may lose your teeth even before your impressions. On tinder or any other platform, Respect each other before you have fun.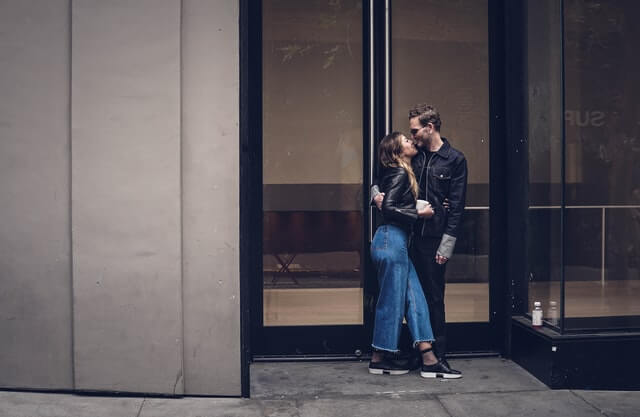 1. Let's play a game together. Imagine you are 6 and I am 9…
2. You are certainly tired of vibrators. Right??
3. Please remember my name. You will need it while screaming tonight. 
4. Have you been feeling tired, but have no idea why? I'll give you one reason why. 
5. It seems like you're wearing dirty clothes, why don't you take them off?
6. My sugarcane is just a few steps away from your nice candy ass. 
7. I need some kisses urgently. It will be returned to you with interest, Trust me. 
8. I will never let you go, but I will definitely let you go down. 
9. First I fall for you, then we both fall on each other.
10. Okay, I promise to be patient. But, you'll send it.
11. Could you please provide a practice example of a one-night stand? 
12. People these days screw each other's life and name it 'Love'. 
13. I may seem like an average guy. But, I have something to change that stereotype image of me.
14. Just landed in this new town for the first time. A single person who is alone and scared. Of course, I'm inviting you (girls and robbers) to my place. 
15. Since I am so over with the idea of marriage, even on tinder I am using my uncle's picture as a profile pic, to avoid getting any more requests. 
16. There will come a time when you have to say, 'Be gentle, man'. Because you make it really hard.
17. On Tinder, I am the only honest guy openly admitting, "Yes, I am here just for hookups. That's all."
18. You're beautiful. I'm strong. Our kids are going to be superheroes, Believe me.
Read next: List of The BEST Comments for Instagram Posts
Best tinder bios to get laid
No need to be shy, you're not the only one who is on tinder for simply getting laid. However, if you're one of those unfortunate dudes who are unable to have such a chance through this platform, the following bio lines list might help you. Presenting the list of tinder bio lines for guys to get laid within a few swipes and without much waiting.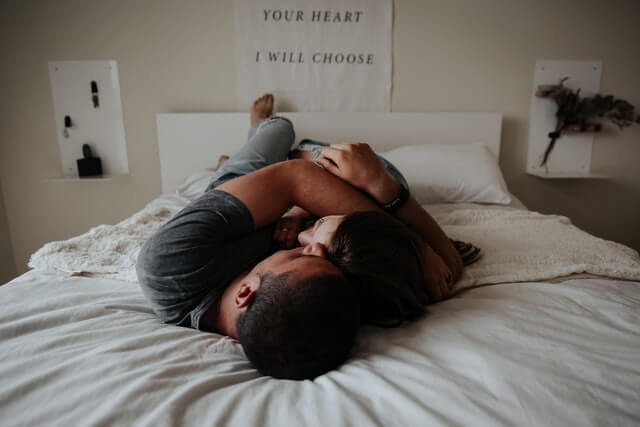 1. If it's your first time, then it's mine, too. 
2. Currently, I'm a student of biology. And I'm looking for some fresh bodies only for testing purposes. Can you help me out?
3. It seems that every guy wants to get into your pants, but I'm not one of them. I will wait till they get out and then I will get in. 
4. I got a nut, you got a bolt. I think we are supposed to fix something. 
5. Looking for someone who is fresh, ready, and excited for something and not one who is spoiled, wasted, or used by someone else. I hope this idea is clear to you. 
6. Can I park my private vehicle in your lot tonight? I promise I will take it by tomorrow morning. 
7. Don't take your life seriously. Well look at me, no one takes me seriously, too. 
8. I promise to be there for you when you feel alone or if you want to do something together. An activity that is much more enjoyable when it's done with someone else than doing it all alone. 
9. What do you want? Keep screwing by life or by someone who will give you pleasure getting screwed, like myself. 
10. I've been fantasizing a lot about what the perfect night would be like. If you have similar interests, then swipe right. 
11. Feel free to contact me if you're here only to get laid. By the way, I'm your guy. 
12. Still unable to find the perfect match on tinder? Well, how could you, because we have never met before. And if we've never met before, then swipe right. 
Read next: 72 Quotes About Yourself To Start Believing In YOU
Best tinder bio quotes for guys
Want to pass your messages with unique meaningful quotes and lines? This might be useful to you. Here is a collection of the best tinder bio quotes for guys, which definitely will add a creative touch to your profile.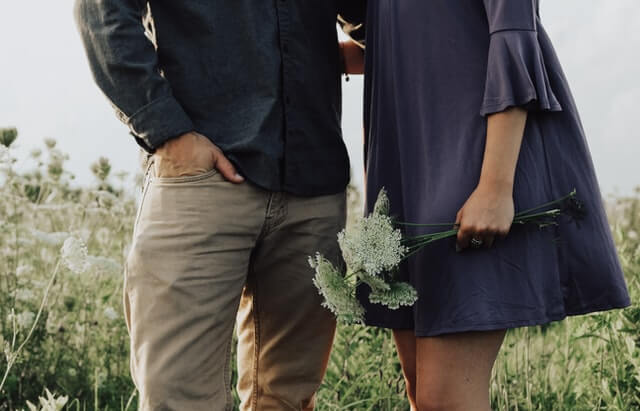 1. Looking for someone, who is also looking for someone, but gets lost in the process. No worries, I will get you there. 
2. Well, I'm an honest person: No one on tinder, ever dares to say. 
3. Neither interested in hookups nor one-night stands. Even one reply from any girl is enough to keep me hopeful for my entire life. 
4. Whether you believe it or not… But, there is that one person for everyone. I still haven't found mine, have you?
5. The ones you've been searching for are here, just waiting for you to swipe right. 
6. It's not 'standards' of mine that I've are too high, it's just you who isn't the right match. 
7. I don't care if you are cute or beautiful or not, but when I say 'I love you' it can be for no reason at all. So don't ask me to clarify it, next time. 
8. Searching for my high school teenage crush, wishing we can again start that secret story that we were not able to complete. (Ps.: Till then, I'm available for anyone.)
9. You deserve someone better than me. Every girl: Before rejecting me. 
10. I'm not here because I feel lonely, I'm here because I know there is someone who needs my company. Is that you?
11. This is just a dating app, not a company with vacancies. So, do check your interest and skills first. If you feel suitable, only then apply. Okay??
12. I know I'm not perfect, and neither are you. If you think that you're perfect, then I guess you won't be here.
13. While there is light at the end of the tunnel, the issue is how to deal with the fear of being in the dark. 
14. Ladies first. Make your first move by swiping right. Then it's my turn. 
15. There is nothing like a perfect match. Either you learn to adjust or force your partner to change as you want them to. 
16. Right one will come to you at the right time, whether you use tinder or not. So, don't go here and there. Instead of that, do something that actually adds value to your life.
Read next: Forgive Yourself Quotes and Sayings
Ready to update your Tinder bio?
Tinder success is all about the awesome photos in the profile. Plus, decorate your profile with some catchy taglines and bios to make your profile a perfect match.
Well, we can't do anything about your personality and pics. But we can suggest to you some best tinder bios get inspiration from. 
Here shared best tinder bios for guys are the ones that you simply can copy and paste to your profile based on your preference, mood, and intention of the tinder game. 
Stay tuned with us and we will come up with more taglines and tinder bio ideas for guys that hopefully going to get you the right match. 
Till then, let us know which of the tinder bios lines for guys you found funnier and creative? You can also share what you do to make your profile look remarkable. Share your thoughts, ideas, and suggestions in the comment below.