Last updated on October 12th, 2022 at 06:03 pm
Approach your crush differently to make them feel special right from the first text or to flirt with her/him in the sweetest way.
Try these unique and the best pick up lines for crush, and see how they react. 
Whether you succeed in getting a crush guy's number or finally got a swipe right from the crush girl you met on a dating site, don't just say 'Hi', 'Hey', or 'How are you?'
That leads to nothing, but routine conversation. That's not what you want with a crush. 
It should be conversational, something like making your first impression and convincing him or her that you are serious about your connection. 
What you need are flirty, funny, and sweet pick up lines, and no cheesy ones.
SO, if you want to start a better conversation with them or want to impress them, you better choose not cheesy but new and best pick up lines for crush over text or in the early chatting stage. 
You may find lots of articles about the same cheesy pickup lines, but we're not going to share the same. 
In this list, you will find the most unique and the cutest pick up lines that make your crush fall for you.
Don't forget to check out the latest article on: Funny "Swipe Right Or Left" Answers For Tinder.
Cute Pick Up Lines For Crush To Use When Texting Or Chatting
Wanna make your crush go, "Awww!" with the first text? So, here is your perfect list of pickup lines to use on your crush.
Mention something you like about their personality. Or that something that lets you forget about anyone else but them.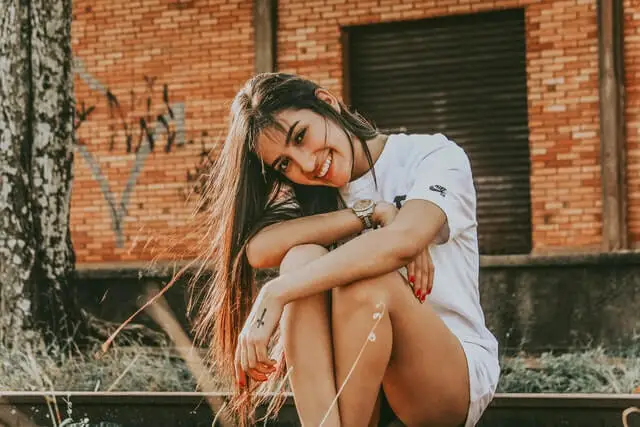 If you are having trouble saying my name, you can just call me babe. I'm fine with that.
How can someone flirt over text? I can't imagine how that can work. Do you think we should try it?
What else do you do in life besides posting your cute selfies to impress me? 
Whenever you are with me, I don't need sweetener anymore. 
You are so cute that I never feel comfortable using any cheesy pickup lines. I'd rather just say something nice to you. 
Are you an artist? Because everything you do I find meaning in it. 
You are just exactly everything that I have ever asked for, even though you're not just a thing. 
You're the person that I'd happily want to be with when there is no one else left on earth.
If you're shy and just starting out with your dating profile, read this: Introverts' Dating Profile Examples (Tinder & Bumble)
Good Pick Up Lines For Crush Over Text
You want to break the silence, trying something new to approach her, Right? So, here are some pick-up lines for your crush via text if you met on a dating site.
Instead of just saying "Hello", these are the unique and right things you should say to your crush on the very first text.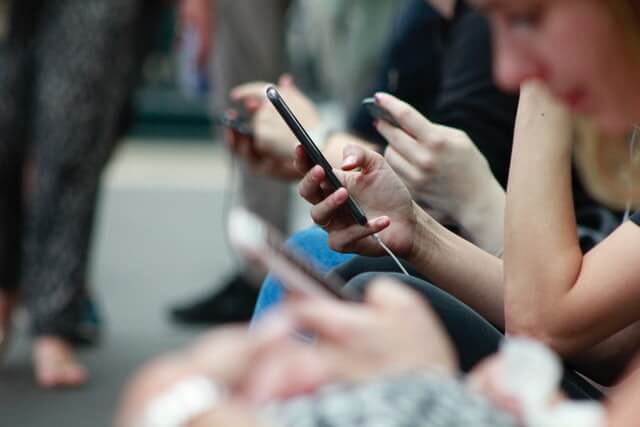 Do you feel something when you get a notification from me? (Just like me)
If you ever see my name anywhere, do you automatically think of me?
Is it just me or do you feel that this 'Hi' you shared is the start of a great love story? 
Earlier, I've been living in my dreams. But, after meeting you, I realize reality can be as beautiful as our dreams. Actually, even more so.
Earlier, I was like: 'what a boring day it is?' *You texted- "Good morning". I'm now like: 'what an amazing day! I'm going to make it a great one.'
Would you please not ask me if I have a girlfriend? I'm too shy to admit that it's you. 
I think something is missing in your name. It's my surname.
Damn, you remind me of every beautiful thing I have ever experienced.
If you're on OkCupid, take a look at these Best OkCupid profile examples for men/women to update your bio.
Funny Pick Up Lines For Crush Girl Over Text
If you want to be in your crush's good books, be careful not to use any cheesy or dirty pick up lines like on tinder, that might offend her. 
But, saying something interesting and funny is what sparks the conversation with your crush.
No problemo, you can make your crush laugh with such funny pick up lines this is a nice and playful thing to say.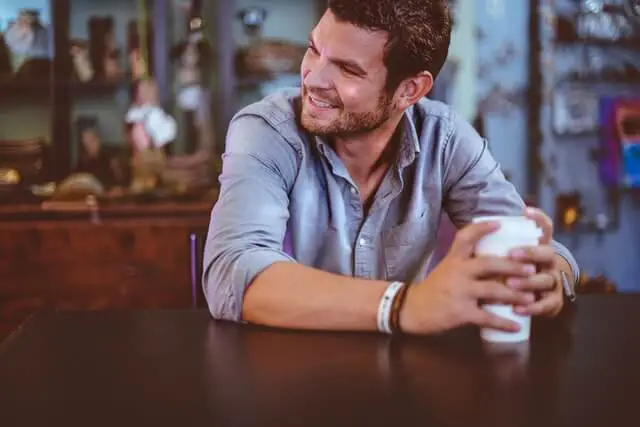 You're like a charger and I'm a phone who is dying without you. 
Why don't you just stop calling me by my name and just say 'Hey, handsome/Beautiful?
I wish my wi-fi connection was as strong as the one that we both have within. 
Why do you find it hard to focus on anything? My teacher asked. Would you mind if I say your name, next time?
So far, I believe that pandas and penguins are the cutest beings on earth. Because at that time I've not met you. 
Do you know how much I care about you? The same as our teacher cares about our exams and our future.  
If you ever turn into a zombie, I will happily let you eat my brain. 
My therapist told me to be with someone I love the most. May I have your address, if you don't mind? 
If you feel confused at your profile intro, have these: Good Dating Headline Examples For Guys.
Sweet Pick Up Lines For Crush Boy
You like the cute boy you met on tinder or bumble, but you're not sure what to text him.
If you want to say something really sweet and nice to him, use one of these best pick-up lines to get your crush's attention.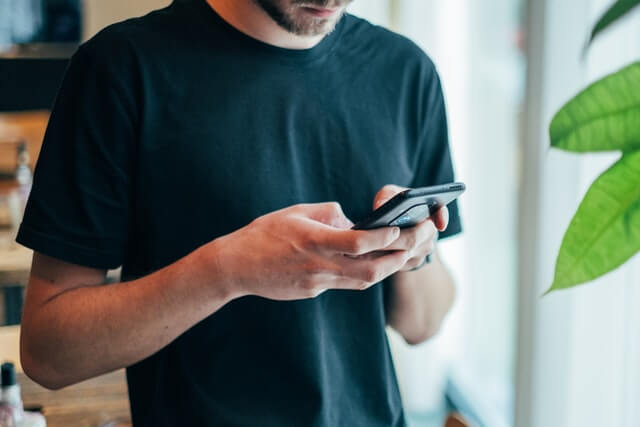 I've saved your number as 'Future'. So whenever you call me, I can see "Future calling"
Is it okay if I tell my mom about you? Because she always asks me – "Who is she?"
Do you need anything from me or just me? 
I want to thank God every time I see you for allowing me to live in a time when you are also on earth.
Having a conversation with you at the end of the day has become a daily ritual for me, which I love, and make sure I will never be late. 
I'm sure when my mom gets to see you for the first time, she will say to me, 'Good job'.
I am allergic to scents. But I like the fragrance you have. OH, you don't use any scents, wow!
I may not be good at stealing, but I'll happily take you from your family.
Be ready with such 'What do you like about me?' Answers to girl/guy when asked by your partner or crush.
Most pick up lines are usually taken lightly and for fun.
But, with the pick-up lines, you use on your crush, you want them to take you seriously. 
If you want to give your crush a hint about what they mean to you, try these flirty pick up lines over text or upon your next meeting with your crush.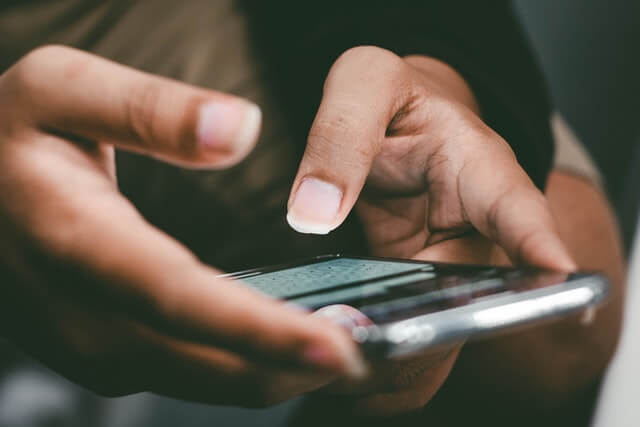 Stop calling that I'm flirting with you, I just want to make you feel happy with me. 
If I had to decide one thing to live with, it wouldn't be you. Because to me, you're not anything. But everything.  
Wow, you're charming, I fell in love with you in the first text. 
You know, I might call you weird. But you're definitely my type. 
From the first moment I meet you, I watch you instead of Netflix. Hope you don't mind. 
I went to the interview yesterday and I was asked what you're good at. I'm about to say 'Loving you', but leave it because it's our private thing, right? 
You're the type of person to me, that I won't be mad at you when you enter my home without knock knock. Because I want you to be at my home.
If every time I think about you, earns me a dollar, I would be a millionaire in just one day.
It's really a blessing that our ages are not such a big gap. 
I don't want to go to heaven because I've already experienced what heaven is like since I've been with you.
I care for you so much, that I can't even see you from that angle and can't even think dirty about you.
Don't want to miss a single chance to impress your crush, use these 'Pros and Cons of dating me' Ideas to make your crush fall for you.
Time to pick up your crush with such good lines.
Totally understandable that sharing pick up lines on your crush can be awkward at first. Still, it's okay, you've some feelings for them. 
You just wanted to tell them, like in a cute, sweet, or flirty way.
You'll then grab their attention from the very start so that they will only think about you and not anyone else. 
As a safe option, you can make the conversation as friendly as possible. 
In case, however, you think your crush is also curious about you but hesitates to express it… such best pick up lines for crush are the right option to try.
Flirt with him or make her feel cute about herself, this is just good pickup lines to use with your crush over text. 
Due to that, it will be easier for both of you to move forward and give your connection a name. 
Btw, If you're looking for some good way to correct your dating profiles, follow these: Good Dating Profile Bio Examples that actually work. 
Also, we hope it goes well for you. All The Best!!