If you want to know some best fun things to do on a Sunday that keeps you excited for weekends plus refers you to work from the new week, then we have something fun, exciting, and productive suggestions for you.
Weekends are tricky…
Yes, because firstly that they make you wait for them hard, then it presents an entire Saturday to have fun and enjoy fully…But, after Sunday noon, it starts giving you that scary reminder like… "your time for fun is, about to END soon."   
Probably that's the regular stories of normal people like you and me.
We are not that lazy who just for the weekend, we love our job and are responsible, indeed.
We know that work is important in life, but 'having fun' is equally important. 
Sharing the fun and productive things to do on Sunday to make it worthwhile and not bringing any more. 
Fun things to do on a Sunday to make it a FUNDAY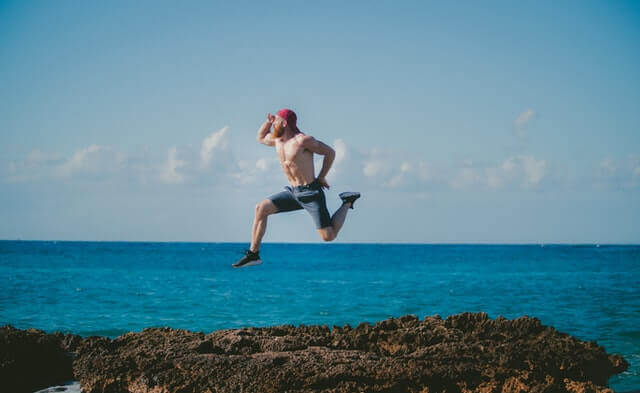 1. Friends gatherings.
The obvious thing to do on Sunday is to meet with friends and have fun. If you're bored on weekends, with the regular activities alone, then you can tweak your plan with friends like arranging a party in the backyard or surprise call any old friends randomly and surprise them. 
2. Journalize
Writing down your thoughts and your ideas of the future are the best thing to do on Sunday. You can write a poem or self-inspiration notes that remaining how great you are doing in life. 
3. Spend time alone in isolations
Not everyone likes to socialize and have a hectic Sunday attending a bunch of parties and all. Someone is there, who just wants to be by ownself and RELAX staying alone with ownself. Yes, you need to give yourself time, too. There're lots of benefits to being alone sometimes. 
4. Shopping for a new week
Love it or hate it, but still, you require groceries for next month and week. To save your time during the workweek, this is the best time to shop for the entire week.
5. Learn something by yourself.
Weekends are all Funtime to do something that you like. If you want to make something out of your weekends and Sundays of course, then learn something by yourself. You can learn new skills and things via reading books or taking online courses. So, let's learn something new. 
6. Do Fishing.
If you don't know how to fish, then now it's time to. This makes relaxing and fun things to do on a Sunday. Check online, for the nearest places to visit on Sunday for fishing. Bring your closed one, and partner too. Set up a small picnic plan and enjoy the last day of the weekend. 
7. Read quora answers
If you want to have some fun on Sunday at home, then reading/writing quora answers are there for you. Just search with your favorite category and refer to the questions you are curious about. There are some entertaining and educational posts to engage yourself in fun plus to learn something new. 
8. Youtube videos
If you are just tired of watching the same shows/series over and over again, then youtube can be a great option. Youtube is just like our digital library where we go there to learn something and to seek entertainment when you're feeling bored. 
9. Write a letter to yourself
You are doing a great job and working hard to get your goals. But, have you tried wiring notes for yourself? If not, then the time is now. Write a letter to yourself, write self-inspiration notes. Something that you feel proud of yourself. 
10. Create something.
Sunday is a fun time to do everything that makes you creative and entertained, not just laying on the couch the entire day. Create something from this relaxing season. It can be anything from making a video to drawing, or writing a blog or making out of clays…start creating something on Sunday and you find yourself waiting for the Sunday. 
Productive things to do on a Sunday for inspiring WORKDAYs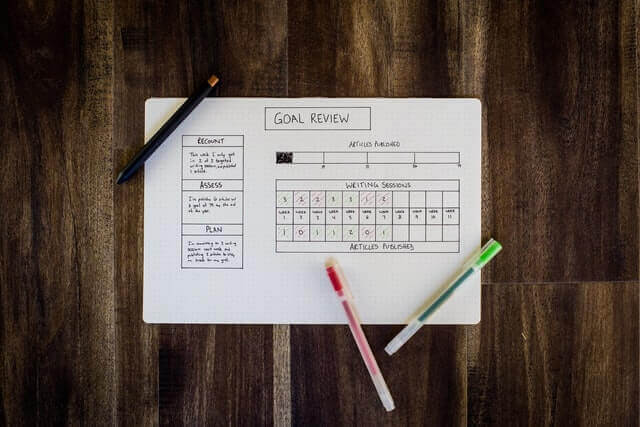 1. Give yourself goals, from month to week.
I know you're thinking that Sunday is time to relax, chill, and sleep all day. But, for the life and career aspect, this also the best time to create goals for the future. Because it's your time when you can focus entirely and can think actively.
2. Prepare a plan for Monday or the new week. 
Like you've goals set for the next week or day, you need to plan, likewise. Check your all-important tasks and activities, you're going to perform, also know which activities consume your most time. Only Sunday, that's possible to plan with dedicatedly, so that you can follow as you should. 
3 Analyze the past week's performance, track your progress.
Once goals are set and plans are organized the best thing you can do on Sunday is to revise your performance during the past week. Give yourself some time limits and challenges to attain by next week. Self-analyze your growth, how you're progressing, and what's stopping you. 
4. Meditation and Relax your mind.
Your past week was very daunting and tiresome. You really need mental relaxation, more than just sleeping the whole day. Sleeping will nothing just alerts you that you're free, but meditation is something that frees you entirely. To rejoin next week with the improved interest and excitement, prefer to do meditate yourself on Sunday. 
5. Work upon your hobbies, Passion time.
Sunday time is the whole day to work on a passion project and things you love. Don't miss out on these important opportunities, by just staring at the ceiling. Get up and bring that guitar you used to play earlier. It's time to be with yourself, doing something you enjoy truly.
Things to do at home on a Sunday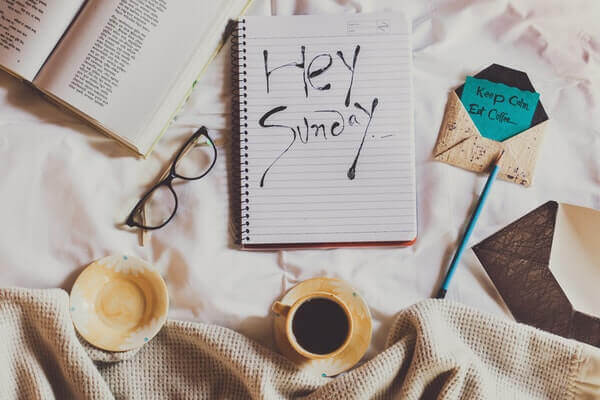 1. Do exercise
There are many fun and exciting things to do on a Sunday, but take time aside and think about your self-care, too. After all, now you have no excuses that you've no time to exercise on Sunday. Maybe you're not that much stay active in real life, but even one hour of exercise every day or even on Sunday is enough to energize you. 
2. Rewind the old memories
Sunday is the best time for having fun, right? So, revive your old memories, bring those photo albums out, and reenjoy those travel memories and achievements. Rewind how time went and how far you came in life. Visit your parents, and rewind all memories from your childhood, that'll be fun.
3. Rearrange your room/house.
Totally acceptable, that during the work time you've no time and mood to manage your wardrobe. But, Sunday is here and you can do that, now too. Rearrange your interior, furniture, and curtains, give a new look to your room, and welcome the new week the better way. 
4. Time for family and close ones
Those long working days probably are not giving you enough time you spend with your family. Yes, if that's the case then, Sunday is all yours. Spend time with your family, your parents, and take dinner together. Because this fun time will keep you excited for the next Sunday. Discuss your work and the progress you are making, give proud moments to your parents, and remind them, you're not forgetting their contribution to your life. 
5. Focus on your self-improvements
Self goals and self-care are essential to get ahead in life.  Weekdays are full of daily routines and activities, there you won't get a chance to look after yourself. But, Sunday is all yours. Manage this time as you want. Relax a bit, check how you're progressing, and improve yourself. Update yourself and be ready for the new challenges that this new week is about to bring. Get yourself ready for the new achievements. Do something that helps you improve every single day.
So, what're you going to do this Sunday?
Of course, weekends are strange, we wait for them while we feel bored during the working days. 
But, when we have that weekend-time on our hands, we just get bored also thinking about what to do today. As inner we are just frustrated because our fun time is about to end soon because tomorrow is Monday. 
And that keeps you tensed, rather exciting for the new week. Common, weekends and Sundays are not supposed to come to inform you that you're living a boring life. It has to be successful enough to prepare you for next week, excitedly. 
So instead of staying confused over what to do on Sunday, you better relax and spend time likewise. You need to check how you can utilize this time even more for yourself and for the upcoming new week.
After all, what you do on a Sunday Will be reflected in the coming week.
Make sure you do something exciting and energetic on a Sunday. Further, if you have any suggestions and ideas over other fun things to do on a Sunday, then let us know. We feel happy to add that, too.