Last updated on October 18th, 2020 at 04:36 pm
Self-improvement goals are the initial demands to get ahead in life, plus achieving the desired goals as easily as possible.
There must be some goals to set for yourself in 20s, that help you make something out of time available. Such life goals will never let you distracted by any means and keeps you focused on the road you follow. 
The reasons you need to have personal life goals to set for yourself, also because such are the things you want to develop in your life. These are the factors, a key element that a successful person has in common.  Depending on individual personality and desires in life, such self improvement goals become essentials, to make a person capable enough to achieve success.
So here sharing are the most common self improvement goals are not less than a commitment you have to make to yourself, for your future self. Promises yourself, you'll become more capable to handle the present challenges, obstacles that just delaying your success. 
If you are looking for some self improvement goals for 20s, some productive goals to set for yourself then here is a list for you. That helps you to become competent for success.
Lists of Self Improvement Goals to Set for Yourself in your 20s



Having a Growth mindset
In order to achieve the success you want, there's a need for a mind showing that it's possible. A person can not be successful with the negative and reserved mindsets.
So developing a growth mindset has to be priority goals to set for yourself. Think positive first, if you really want to acquire better results.

To Reach Full Potential of Ownself

Every person is born with unique gifts that differentiate them from others. If you know your specialties, your passion in life…then make a goal to improves yourself daily. Make sure to have such self improvement goals that help you achieve your full potentials.
Just make a promise to yourself in 20s, that you will never let any negative outcomes hold you back. And keep working for the purpose in life.
Related: Significance Turning 25: Positive Facts

Set the Life Priorities
Having a set life priority is the next goal to set for yourself. Because without a set-plan success becomes impossible. You have to set priorities to avoid getting lost. You need a single goal and plan, rather than doing multiple things at once.
So better to have a defined goal to set the goals which need to be achieved on priority. So that no more of your time being wasted in searching for what to do.
Related: Be Different: Feel Proud of Being yourself.

Value your Time Right



Make a commitment to yourself, that you will never take time for granted. Believe, you have already wasted so much of your valuable time. But from now you will set a goal for yourself to manage time and make more out of it. So stop yourself from wasting more time, especially in your 20s, in these developing years.
Promise to yourself that you will manage the time in the things that most important and adding value to your life. Time is a key, no matter whatever you do. But time management a thing that you need to take care, if you are aiming to achieve something in life.
Never Stop Learning



The person who keeps learning is the one who achieves massive success at the end. Believe in your 20s that, you are a learner and so keep learning from everything you experience. Failures teach you more than a success, so don't feel demotivated if you failed at some point.
Just never stop improving your self on a daily basis. So set goals for yourself to invest enough time in learning daily, so that you can improve yourself in 20s, every day. Better to stop complaining and start learning from everything you do and can't do. Learn from your failures and keep improving for the future.

Also read: Know the Difference Between Needs and Wants In Life. 
Believe in Yourself



Having faith in own self is a thing that you need in the journey to success. During the time you have difficulties and that feeling of being lost in 20s life, you need to believe in yourself. Don't expect from anyone to come and support you for your goals. Be your own motivator.

So have goals to set for yourself that you will never lose hope in own and keep going in the process. Before anyone trusts in your efforts and journey, you have to show your belief from your action. Just remind own self that it's your journey and no one but only you can stop you. So keep motivating ownself and never stop improving on daily basis.
Related: Regrets you may have in your 20s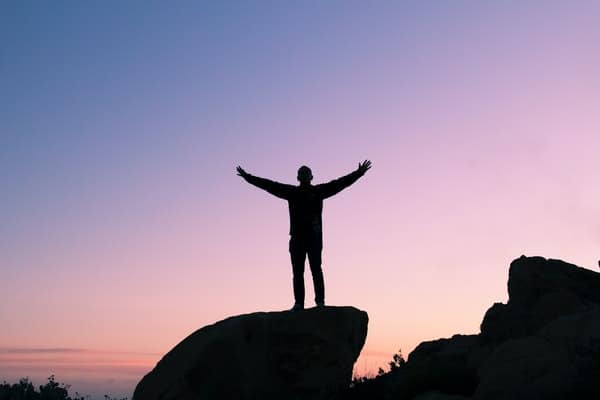 Controlling own Bad habits
Habits play an important role in developing a successful future. If you really want to see your desired goals possible, then you have to leave your bad habits. Transforming bad habits into positive ones is the goal to set for yourself, for your better future.
Beware of your negative habits, that just makes success impossible. So better to make an action plan to overcome such habits, if you have the one.  Don't let negative habits take control over you, overcome your bad habits, and transform your time and efforts to a positive cause. Spend more of your energy in improving yourself in 20s.

Work for your Passion
If you haven't find the purpose of your life, then it's the best goal to set for yourself. Have an action plan to work to find your passion. You better to do somethings first and understand your area of interest. Passion won't find you if you do nothing.
It's you who have to go out and find the things you are passionate about.  Try and test with the multiple things as possible, till you find the passion of your life. Everyone has a special talent and purpose in life, all need is to make a right move to identify that. Your 20s are the time, to find the passion of your life. So make a self-goal, to find your passion in life, and work for inner self.

Self Improvements
As the topic of the article is itself as self-improvements, but you have to be prepared for self improvement goals to set for yourself before you turn 30s. With that, you will work on own self routinely and aim to make more out of your daily available time.
The purpose of a self-improvement plan is to have a growth mindset and keep growing own self for future possibilities. When you have self improvement goals in hand, you better staying more focus on your work. Such planning to make an improvement in ownself, ultimately prepare you for the success you about to achieve.

Related: Things to do in your Spare time : Me time

Being with Positive Minds
I know that having positive surroundings can not be a goal, also not up to you to choose your environments. But the reason to have this in self-improvements goals is due to your approach to be with the right ones, the right leaders who have something you can learn.
Set goals for yourself that you will never let yourself distracted by anyone, who doesn't support you for your goals. Instead of wasting time anyway, you will spend time with own self and positive mindsets who also are on the same mission as you. 
Follow the Gratitude in life, Think for others as well



There are the ones who have everything that is required to attain success but just needs the right direction. Certainly you can help them with the guidance they seek. You have to goals to set for yourself, to help others who actually needs.
Develop gratitude in your actions and don't hesitate to assist others. Supporting others not only helps them to achieve success but also feels great inside you. Promise yourself in 20s that if any time someone needs your assistance you help them. 
Related: 10 Time Management Tips: How to Manage Time Wisely?
Final thoughts:
Having a Self improvement goal is the first and foremost thing to attain success in life later on. How you will analyze your efforts and Define it's the success when you don't have a set goal for yourself. Just like a professional success, you have to have some personal goals to set for yourself. Don't take goals as a limitation, but that are the challenges that you want to overcome.
Take your personal goals, as you want to make more out of it every time. Timely goals and its achievements make everything possible which you are dream about. If you don't take action over the goals you set for yourself, then nothing will happen. 
Solely knowing how to set goals for yourself never guarantee success, you have to be ready to make a move towards the goals in mind. Spend some time with yourself, decide where you want to do in life and what you wants from life. And set the life goals for yourself in your 20s.
You can make own lists of the goals to set for yourself apart from here given. Do you have any suggestion to list in self improvement goals, let us know in the comment section below.