Last updated on December 21st, 2022 at 05:54 pm
Alone, bored, and craving fun on Saturday night?
If you're in the same state, you need some interesting things to do when bored at night at your home. But, not sure what!
Don't worry we got your back. Here you will find some of the best ideas and activities to make your weekend nights, Super fun!
Even when you're in your room or in your bed on a sleepless Saturday, 'these' things are exciting plus productive to end this week with a relaxed note. 
Finally… weekend is here, and fun strikes.
Many times it happens that, you have been waiting all week for the weekend.
But when it finally arrives, you don't know what to do on the weekend.
And a situation like today, when you just can't go outside due to the lockdown period and have no any friends available on these boring weekend nights, making the best out of this party time is tough.
Well, coronavirus brings many life learnings for us, and there's an important lesson that we got is…
we don't always have to leave our homes to find happiness and enjoyment.
Sometimes, you can have great fun at home, all alone by yourself or with a few friends. 
Even when you feel bored and alone at home at night, you can still have fun, doing some exciting things to do on a Saturday night by yourself in your room. 
Read on to find the best things to do by yourself at night, when you want to have something fun tonight. 
What To Do When Bored At Night in Your Room Alone?
If you're feeling bored on a weekend night and thinking about some fun things to do at night at home?
Then, here are some of the best ideas and activities over what to do when you are bored at night to not waste this weekend again. 
1. Movie Marathon: Most Common Thing To Do Alone On a Saturday night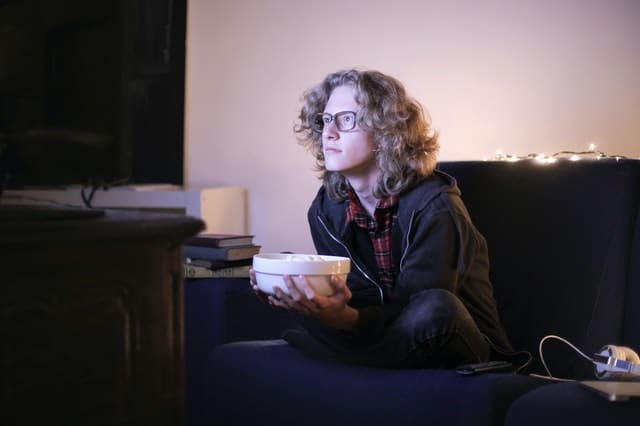 A great time to watch your favorite movie or series on streaks is… when you are alone and it's the weekend, too.
Of course, it's the perfect time to have some fun time on your own to make yourself relaxed after a long work week.
So just bring some snacks and drinks, to make your movies marathon night more awesome. 
Again, this is the most common way to get yourself busy when you are alone, bored on weekend nights, and missing your friend already. 
But, still, this one is not that sufficient to fulfill your me-time activities or things to do by yourself on a Saturday night.
Well, then read ahead we have some better options for you.
Also read: What's Your Favorite Thing – Questions To Ask Others
2. Work on Your Hobby.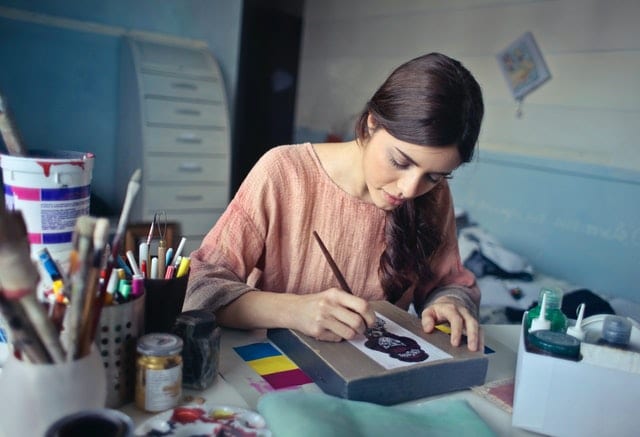 Me-time is a great time to pursue your hobby and to do things that you love.
Ok, so what else can you do when you are alone at night, and can't sleep because your weekend mood isn't convinced yet.
Then how about working on your passion, a hobby that you want to do in the daytime, But never get a chance to. 
Of course, this can be the best option when you are bored at night and have to be quiet. 
Plus, weekends are the perfect opportunity to work on your hobbies.
Indeed, nothing can be more fulfilling than working on something you love.
You can do anything that your passion calls, or hobbies you carry, believe this is the perfect time management tips to follow on weekends.  
P.s. But, make sure your hobbies are not something like listening to loud music on speakers.
3. Cook for Yourself. Give yourself a treat on weekend nights.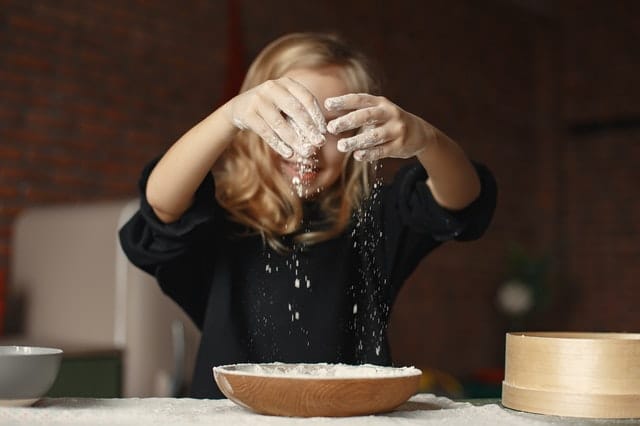 Are you feeling alone, and aspire for some things to do by yourself at night?
How about making food for yourself? Great idea, isn't it?
After all, this is an amazing option that you can do by yourself.
At the time, when you don't have someone around to go with and to eat outside or to order something that you can share, then you better cook your own, even if it's just a noodle that you can make.  
This can be a little more fun, feeling like doing something for yourself.
Enjoy the process of making the food and eating alone, all by yourself.
Indeed, a rewarding experience to have in life, especially when you want something to do at night.
Related: Productive Things to do in Quarantine
4. Organize Your Room and Wardrobe (At Least, on Weekend)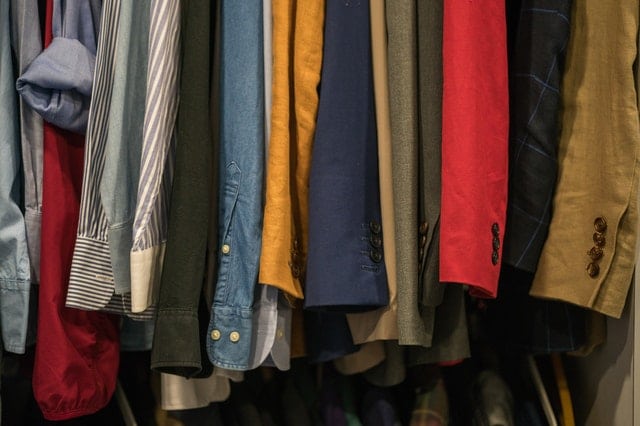 Okay, so you are looking for something to do at home, alone, by yourself, then think about the makeover of your room. 
Indeed, that completely depends on your mood, if you want to.
But, after organizing something like this… you will totally feel relaxed and happy for yourself.
And, it gives you a full night of better sleep, that's another advantage.  
Accepting that, in daylight with lots of other work to do on the process, you don't have enough time to manage your clothes or even most things in your room.
But, the time is now, you can completely change your room appearance, by cleaning it or reorganizing it. 
5. Learn Something, Do Something for Yourself.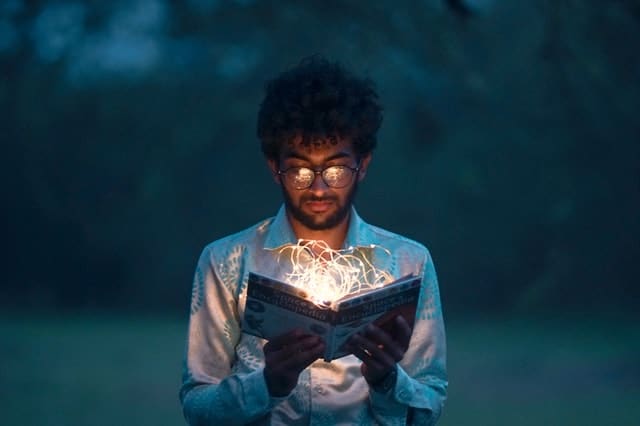 Want to remember your high school days when you used to do homework till late at night?
Then, what do you think about learning some required skills, on this lonely night? 
That's right, the goal here is to learn something new by yourself, and utilize this time in a much more productive way.
Rather than doing the same things when you get bored usually, this can be the best time you get here.  
Good thing is, we have the internet to help online learnings.
Grab some important online courses that you wish to, but couldn't due to a busy working life and of course procrastination.
Seize this opportunity, spend this night's time learning something worthwhile.
Learning at night alone helps you to have a complete focus and seems quite easy to learn, in the absence of distractions.
Related: How To Learn Online: Successful Online Learning Strategies
6. Spend Some Time in Positivity Alone in Your Room.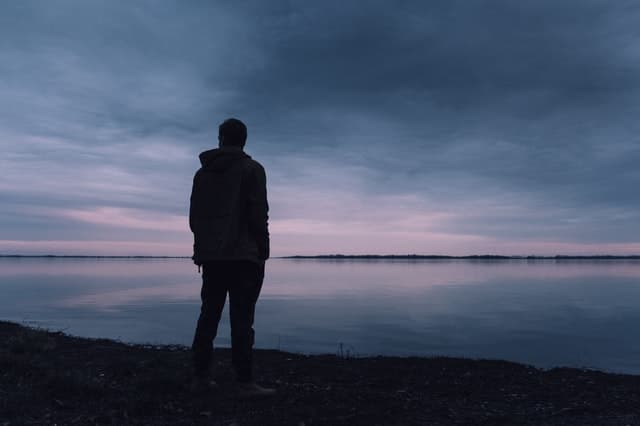 This also can be your best time investment, when it comes to making this nighttime in your room good.
Before you over confused due to what to do when bored on a Saturday night, it's better to spend some mindfulness time with yourself.
Not just reading leadership and business books, but you can also collect some positive and life-changing resources to build a positive mindset by yourself.
Go through some online resources like videos, podcasts, or articles that talk about life lessons and productivities.
Spending some time in this positive resource will sure develop mindful thoughts and encourage you to think about your future self.
Have some leaders in life, learn from them, give your life a goal, and learn from most who have been on the same path.
Related: Benefits of Prayer and Reasons to believe in god
7. Listen to Your Favorite Songs, When You're Bored at Night.
Are you a fan of Kygo and Avicii, then plug in your headphones and listen to the amazing music they have gifted to us.
Or else you can hear the music of your favorite genre and preferred artists.
If you are a music lover, then probably you have your created playlist on mobile, then listen to that on shuffle mode. 
But, prefer to hear some soulful music that feels good inside you and gives a positive vibe in the night when you are alone.
Feel relaxed, close your eyes, and just enjoy the music that you like.
Spend this time with yourself, sense your presence, feel the moment and you will feel good about yourself. 
8. Plan Your Upcoming Next Week.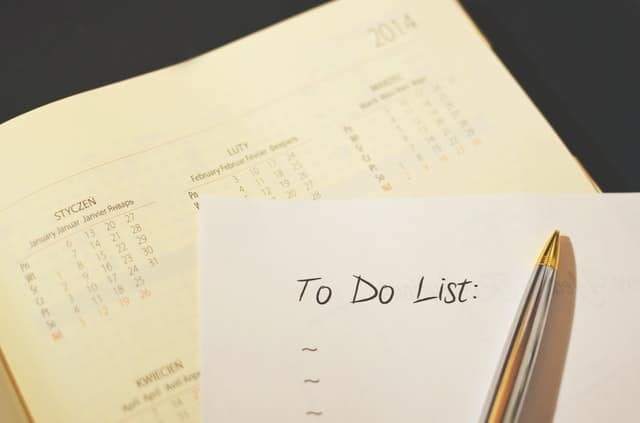 Even if it's a weekend night and you are thinking over what to do when bored at night, then the best idea is to plan for your upcoming weekend.
Remember this is not a time to be lazy, but to use this spare time for yourself. 
Utilize your free time to manage your busy or disorganized schedule.
If you are working from home and always struggle to maintain the productivity score, then make sure you plan and report every your progress every weekend. 
The idea is not to keep working on weekends. But to analyze your progress instead.
Just, ask yourself, what can be the best time to report your past week's performance, The last day of the week, isn't it?
Correct, then let's focus on a self-improvement plan, and let's see Are we on the right track or not?
9. Think about Your Future, Set Your Life Goals.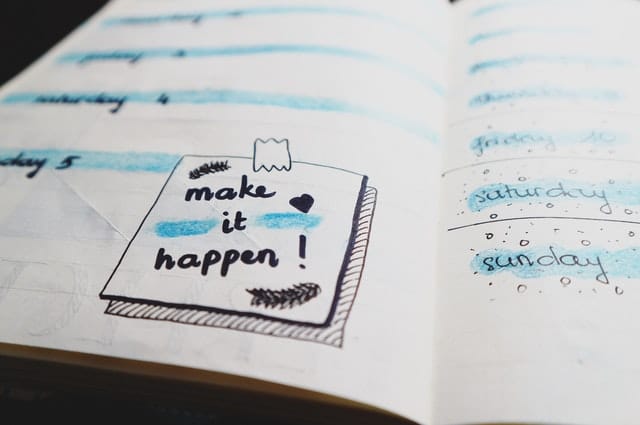 If you are looking for some worthwhile things to do alone at night, how about planning your life and having some goals to achieve.
That's right, this also can be the best timeless activity to do at night in your room.
Just think about it, have you ever got some time to take a rest and think about your long-term future, no, Right? 
Then this is the time, when you have all dreamy things in mind at the highest scale, but not anything to actively do at the moment.
So, just give yourself some time and make a plan, a strategy to follow your life goals.
Moreover, you can check your life track to figure out what you have accomplished so far and lessons learned from life.
Then think about, what are you expecting to achieve in the future.
Don't overthink about any other things to do, this boring night can get productive and supportive, if you really want something done, by yourself. 
10. Sleep Outside, When you Feel bored on Saturday Night.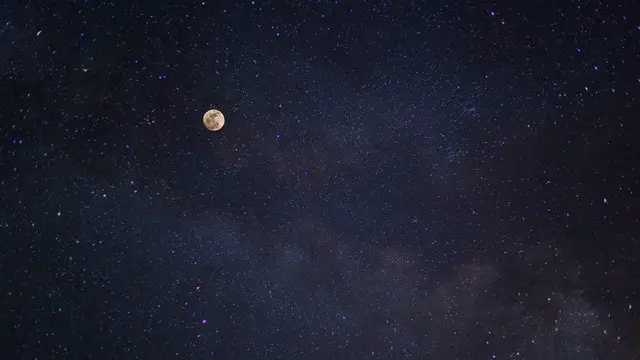 We know you think of some fun things to do at night at home, and sleeping is not one of them.
But, knowing your entertainment needs, we suggest you sleep outside your room, it can be any outer place like your backyard or terrace.
The idea to do such fun things to do on a Saturday night is to enjoy the fresh air and chilly weather outside your room and relaxing.
Because tomorrow is Sunday, and you have no pressure to wake up early and sleep as long as you could.  
Believe me, this will be the far best experience you have when desiring some things to do by yourself at night. But, don't know what.
Don't ignore that you may attract the best advantages of sleeping outside.
Feel this pure weather outside your room, the fresh air and wide-open sky in front of you will be the most refreshing moment that you better have every weekend night.
Related: Craziest things prove that Introverts are awesome
What To Do When Bored at Night in Bed Alone?
Earlier, we discussed some great things to do when you are bored at night in your room.
But, if you're feeling super bored, can't leave your bed, and even can't sleep easily then we have some right suggestions for that, as well. 
Here are some of the best things to do when bored at night in bed alone, by yourself. Such activities are quite productive and fun overall. 
11. Play or practice a musical instrument.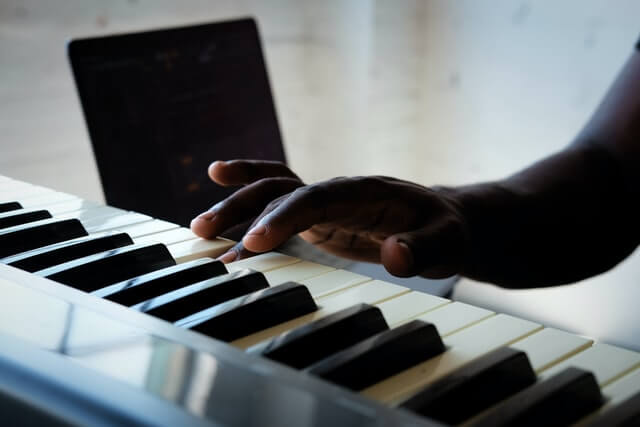 Of course, it's a boring weekend night for you. But that doesn't mean, you have nothing here to do about it. 
You can use this time to learn or practice your favorite musical instrument in your bedroom. 
In the online world, learning has no limits.
Take an online course, and start learning the instrument that you desire to learn for a long time. 
Moreover, you can practice your keyboard or guitar if you're a beginner player who usually never gets enough time to practice in the busy week life. 
I think, this is one of the perfect things to do when bored at the weekend night alone, as there is not any disturbance.
So, you can practice with a full focus this time. 
12. Write a Letter to Yourself.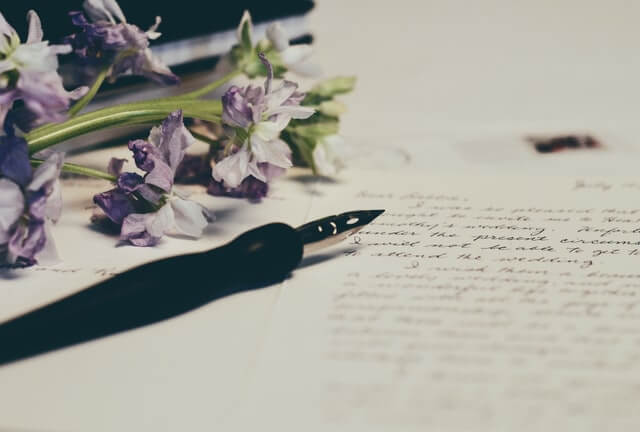 If you really want to make the most out of the weekend and this me-time, then never let this time be wasted anymore. 
You can write a letter to yourself.
Bring a journal and note down whatever you're feeling at the moment. 
Take a pose and look back at yourself, the way you grow and become past five years.
Rewind your old memories and mention every lesson that you learn all these years.
Believe me, writing a letter to yourself, will definitely fill you with great confidence and a feel-good moment for yourself.
Read next: A Letter to Myself, on my 25th Birthday
13. Start Learning a New Language.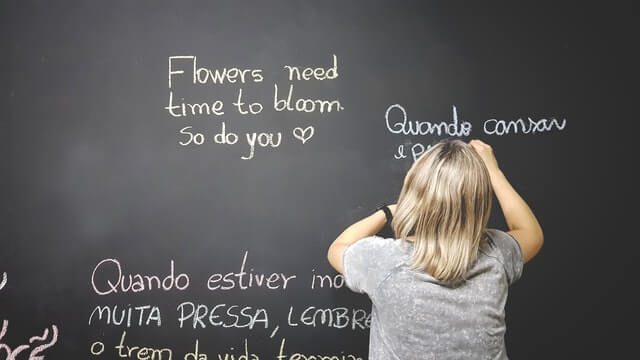 I know you're in your bed lying thinking about your weekend fun, your life, and learning something that probably won't make sense to you. 
But, alone time is the best time to invest in yourself and learn something that adds a fun part to your life. 
And the next best thing you can learn is a new language. 
Yes, there are so many options like websites and easy applications that teach you any language that you want to learn. 
And my personal favorite is Duolingo. Which is quite simple and the easiest way to learn foreign languages. 
So, if you don't find anything else things to do at night in bed, then take a language course.
Just start it and you'll definitely enjoy it. 
14. Call your People Who are Awake on Weekend Nights, Like you.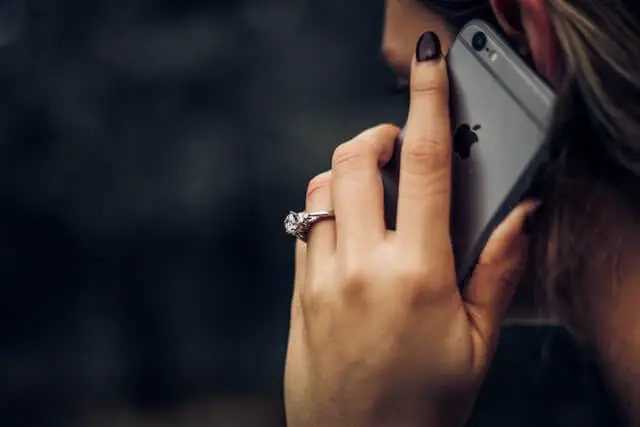 Unless it's not 3 AM in the midnight and still it's most likely a time when your friends and family are awake you can have some bedtime conversation with them. 
Text them or chat with the nearest and dearest person in your life. 
And, if they're also alone and bored on weekends like you then simply call them and discuss some amazing things in your life from last week. 
Well, you can video call them.
Plus, you can also play some games together online, when you don't have any exciting things to share.
Read next: Best Tinder Bios For GIRLS To Shine With Lines
15. Read a Book of Your Choice.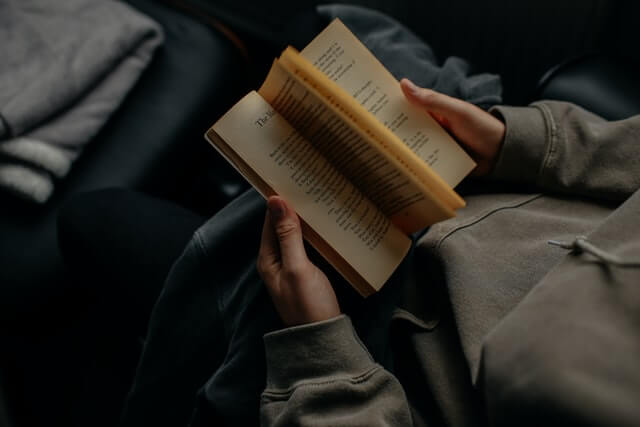 This one is the most common idea that you probably get from almost every post regarding what to do when bored at night in bed. And, there is some great purpose, too. 
'Reading' not only fun but also makes the productive approach to spending your time alone at night in your bed. 
Grab a book from your bookshelf or search for an online site for several books. 
The books can be anything from a thriller, lifestyle, self-help, crime-drama, finance, productivity business, or anything. 
Pick the right book that you feel interesting to read lying in your bed. 
16. Watch some Informative and Entertaining Youtube Videos on Weekends.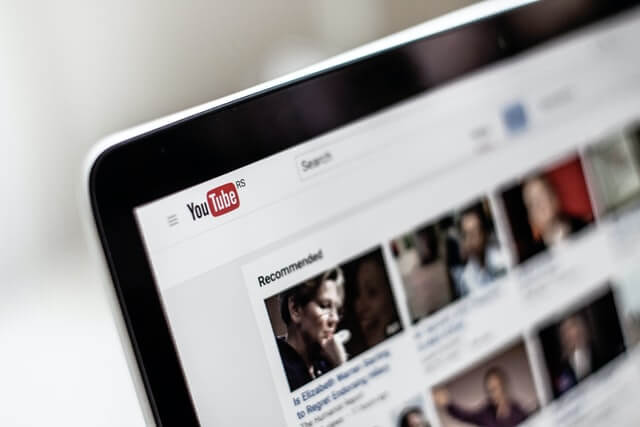 From viral memes and prank videos to informative videos on any subject, youtube has the best options for you when you're bored on weekend nights. 
Depending on your entertainment desire and knowledge craving, you can refer to some awesome videos on the platform.
It can be anything like watching funny compilation videos or you can also learn something there, as well. 
Binge-watch on youtube by picking the famous youtube channel.
Plus, you also can have some great fun or knowledge going through the relevant videos overall.
The choice is yours only.
Read next:  Short Instagram Captions To Simply Copy-Paste In Your Posts
17 Solve Puzzles and Riddles Online, When You're bored and alone.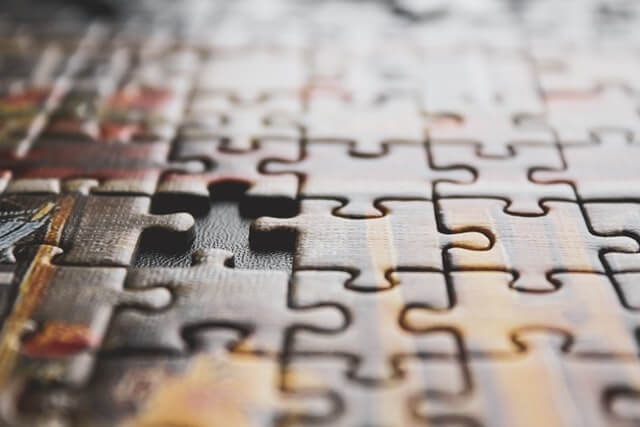 Online brain teasers, riddles, and challenging games are the best things to keep your mind engaged in informative and fun things. 
Search for some best riddles and puzzles online and you will find tons of websites to stay busy on boring nights. 
From kids-level easy riddles to Einstein-level puzzles and you have so many things to do on weekend nights for fun. And you can do this all by lying in your bed.
That's a great thing, right?
18. Check your Old Photos and Rewind some Memories.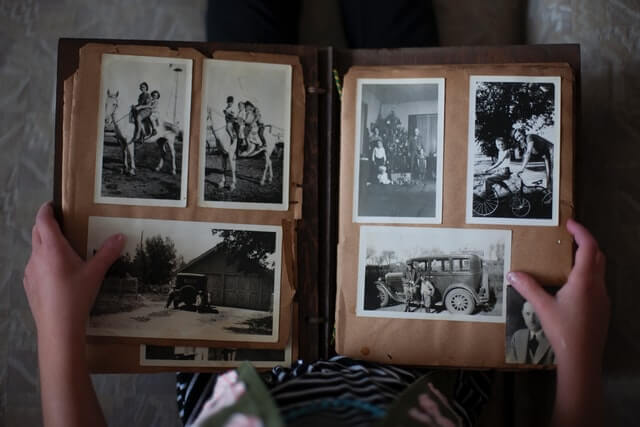 If you really feel alone on the weekend and not in the mood to do anything, then you can rewind some old pictures of your childhood without leaving your bed. 
Bring your old photos out. 
Go back the last few years rewinding your travel memories to special moments in your life. 
Relive the best time of your life with the old pictures. 
And, I'm sure if you recollect your best life memories, you won't realize that your boredom leaves your room without you knowing.
Related: Best Ways To Stop Worrying About The Future
19. Manage your Personal Finance. Have a Budget.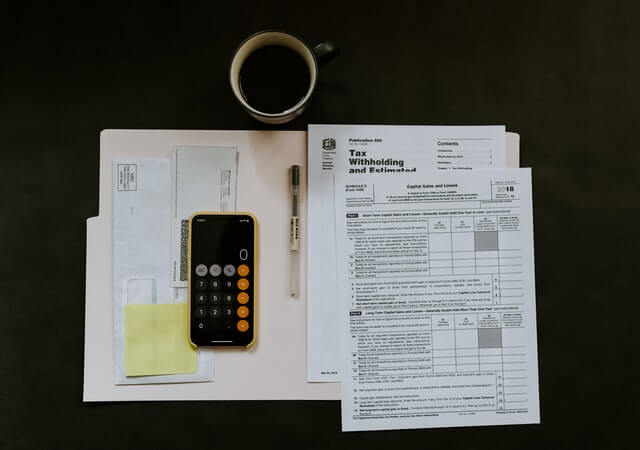 Having a budget and managing your money is the most important thing in today's life. 
The whole week you are too much engaged plus busy working hard in your job or business and making money.
But, it is better that you hardly get some time to actually plan your money and have a proper budget plan. 
On weekends, when you're alone and have enough time you can create your personal budget.
Prepare a weekly, monthly budget for better cash management. 
Moreover, you can also track your income and expenses every weekend to stay within your budget.  
20. Meditate, Relax and Feel Your Presence.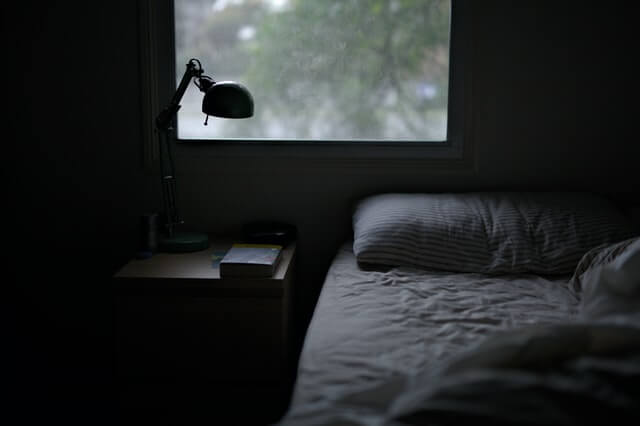 After all, Weekends to actually there to give your mind and body the required rest.
And yes, it's not only about weekend binge-watching, parties and all. 
If you're like them who want to stay at home and enjoy your company, then mediation is the best thing to do on Saturday night alone in your room. 
Turn the dim light ON in your bedroom, get comfortable in your chair or on the bed and just relax your mind. 
Give yourself some time to disconnect from the world and experience the peace that you probably don't get to feel during the busy workday. 
Well, mediation not only helps you in mental relaxation but also helps you in getting better sleep.
More than that it also makes you aware of your true self, hence you can also ask positive questions to yourself during the time. 
So, if you don't have any things to do on weekends, and take time to relax and to learn something about yourself. 
21. Stay in Bed. And, Do Nothing.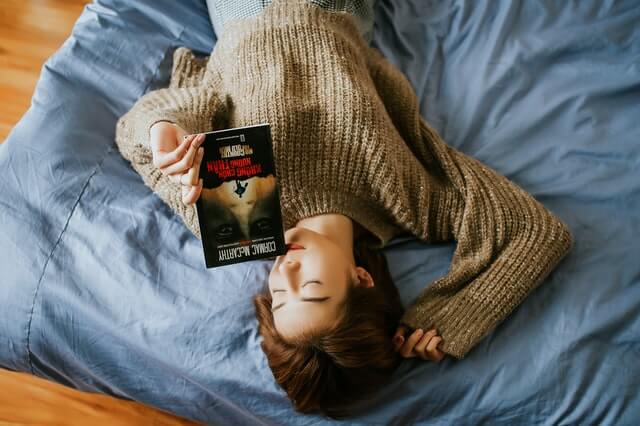 Last but not least, out of everything above this makes the perfect things to do when bored at night in bed. 
Indeed, doing nothing is itself a great idea to follow if you don't know what to do or are also not in the mood to do so.
Just forget about all the suggestions and ideas that we gave earlier regarding what to do when you're alone and bored on the weekend nights. 
Take a moment and just unwind. Enjoy this time lying in your bed doing nothing at all. 
Feel the silence, you will realize your presence.
Read next: 11 Hobbies to Pick up In Your 20s
22. Play Board Games Online or With Your Family and Friends.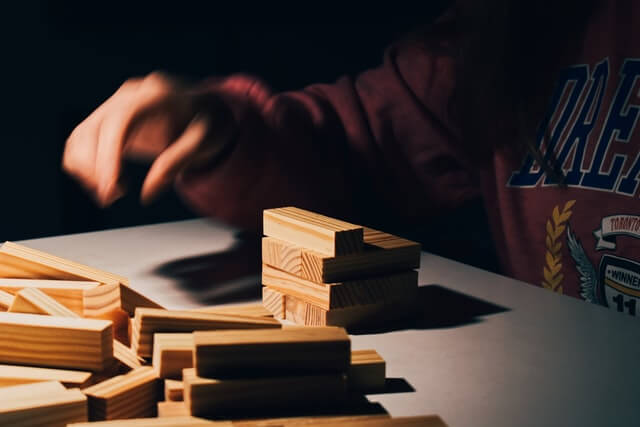 When going for a movie and binge-watching a web series is not your style, you can do some interactive activities.
It could be some online question games or board games. 
Play monopoly, chess, The game of life, Jenga, and options are too many. 
If you enjoy some time being competitive and having fun with friends, board games and any card games are the best activities to do on Saturday night. 
23. Stargazing on a Saturday Night.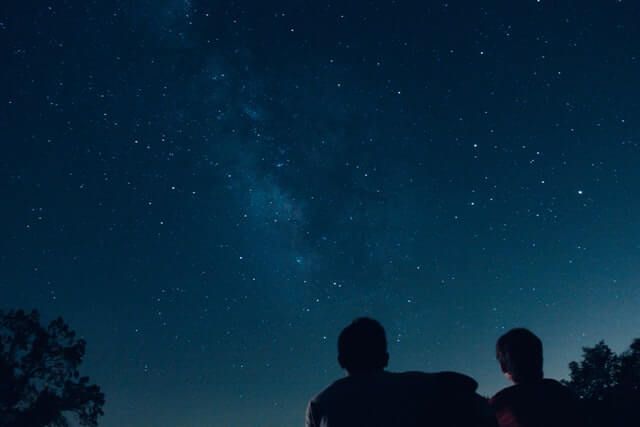 There's nothing more healing than being outdoor after a long work week.
If you're looking for some good activities to do for relaxing your soul, stargazing could be the better option for you. 
Set up a tent in your backyard, garden area, or terrace area to enjoy the night sky view. And, If you're in a crowded city with noisy nights, you can go the extra mile for a peaceful place. 
Bring your nearest person along to make the experience memorable and special, overall.
24. Fix a date with yourself.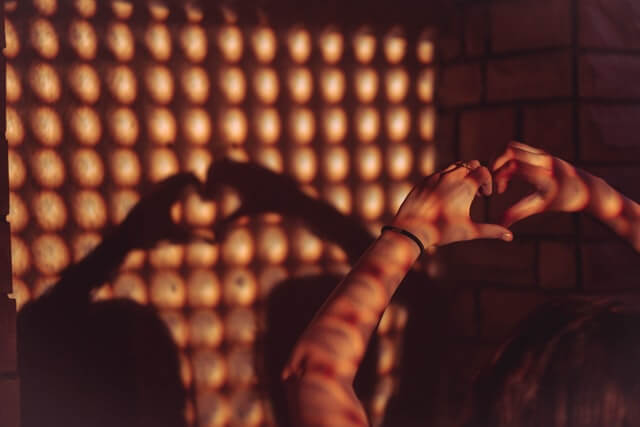 What? Yeah, that's what you read here. 
If you have a partner and right now they're not around or actually single, you can still go on a date, with yourself, of course.
And for that, you have nothing extra to do or go out to the restaurant. 
You can make yourself some good food, and talk about something positive about yourself.
On relaxing weekend nights remind yourself of the best things you've done so far. 
Do anything, everything to make yourself… to show that you love yourself.
Read next: Funny Who is Most Likely To Questions
And the personal favorite suggestion is here…
If you are living alone, away from your family, or feeling bored at night when everyone's asleep, then consider watching any one of the best horror movies in your bedroom alone. 
And, I'm sure, remaining night, you won't feel lonely anymore.
You feel like someone is watching over you, under your bed, waiting for you to get out from the blanket.
So, What are you going to do this weekend alone?
Well, so these are our best suggestions for you if you want something to do alone at night by yourself when your friends are not around and you feel lonely and bored.
Moreover, we also want to ask you, what are your favorite things to do on a Saturday night?
Also, share… How many activities did you find the perfect ideas from this recommended list? 
Let us know what's your plan? You can share your views about, What to do when bored at night in your room or in bed. And, we feel happy to add your unique and creative ideas to the list. Happy Weekend.