Last updated on December 29th, 2022 at 05:42 pm
A successful dating profile is not one that looks perfect, but one that makes you look your best. 
When you're not sure what to include and how to introduce yourself on dating sites, here is the list of 'the best' dating profile examples that you can draw inspiration from. 
In this post, we'll be sharing with you the intro examples, 'About me' ideas, sample bios, and templates to make an effective dating profile that works for you!
Why Should You Refer Some Dating Profile Bio Examples?
It's definitely a rewarding and challenging experience to find a date online. 
However, the real problem is writing your dating bio for yourself. 
If you are starting, you've no idea of how to present yourself and what would work or what you shouldn't do on such dating sites. 
Hence, it all goes on a chance. 
In this case, you will need to refer to some examples of dating profiles. 
Then, you can use those ideas to create your profile 'about me' more effectively in line with your preferences and dating goals. 
Good Online Dating Profile Examples
While you can copy and paste anyone's profile into your bio, it's still better to just take ideas and tailor your profile. Because your goals and personality are unique here. 
So, let's start with looking at some good dating profile examples to create a bio that gets noticed.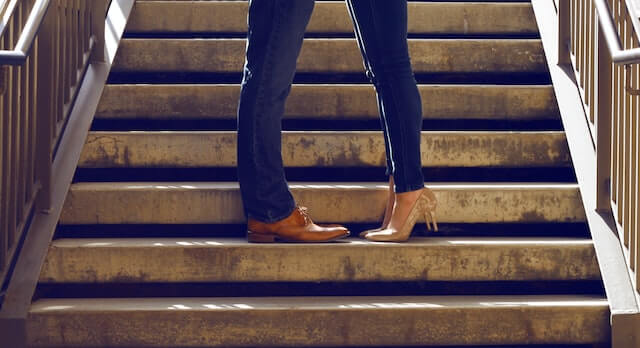 1. My life was going well, but then I realized something was missing. I think it's probably "you". 
2. We could be the perfect match or best friends; it all requires just a Swipe right here.
3. I'm not sure where we bring our connection, but, am sure we both either learn something or have a laughable experience.
4, I'm here for the first time not on this site, but in this city. In search of someone who can help me explore this place and get used to the lifestyle around. 
5. I've spent enough time with myself. And then realize I'm a good person to be with.
6. A guy who can do anything and everything to impress you, but never uses a dog to get a match. Agreed that, the puppies are cute, but I want you to like me for myself. 
7. If you're looking for a memorable experience, hit me up. I'm, too. 
8. From an early age, I developed an interest in rock climbing. I love doing it every two or three months. It is a refreshing environment up there. Love rocks, let's match then!
9. I am so thankful for how amazing life has been so far. Now I'm looking for someone to take it to the next level. 
If you're on a hinge, follow these: Best hinge profile examples with tips to make it a great one!
Interesting About Me for Dating Sites Profiles
If you want to keep your dating profile all about you, that's fine.
Not everyone wants to talk about their expectation and ideal match only. 
The purpose of the 'About Me' is to describe yourself rather than state what you expect from your match. This gives your potential match a chance to learn more about you than just your desires.
Here are some of the best dating profiles about me examples you can follow: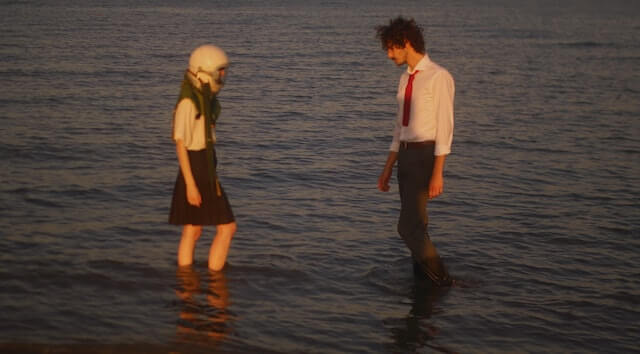 1. A quirky personality, but is still quite unpredictable. Overall, I'm an interesting person to hang out with. 
2. Well, I'm a fresh fish in the dating pool. There's a little bit of fear, but I'm even more excited to meet new people. 
3. I'm both (65%) excited and (35%) concerned about online dating. It depends on the person, but I'm still here to have a good time and have a fun conversation. 
4. Not sure what I'm looking for. Maybe a friend, perhaps a date. I'd rather have a good chat with someone, right now that seems perfect. 
5. I love what I do for a living. I'm working in real estate if you want to know. You won't see me return home complaining. Instead, you feel my excitement that I'm making a difference in our lives.
6. I'm kind of shy and am not able to open up too much with anyone without a reason. If you feel the connection or I may have sent you a connection request, it may be for a good reason. 
7. I'm a dynamic personality without certain criteria or checklists to follow. If you want to go for a movie or binge-watch home, I'm fine with everything.
8. I happily accept every connection who is more interested in having a good conversation, meeting new people, and sharing positive vibes and smiles. 
9. I'm grateful to have a wonderful family and friends. Feel free to reach out to me if you like to meet someone with a cool and calm personality, that's me. 
10. I'm actually a career-oriented personality, but that doesn't mean you (as a partner) won't be important to me. I even started to work harder to make life better for us both.
Check out this: eHarmony profile questions and answers to add to your profile bio.
Perfect Dating Profile Bio Examples
No matter which dating site you use, your profile bio is a picture of you. It is best if it is clear.
The ability to talk about yourself without giving too much away is a trick.
You don't want to make it your online Biography that everyone can easily read. 
Give just a glimpse of your life, and these are some dating profile examples to get you started with your Bio.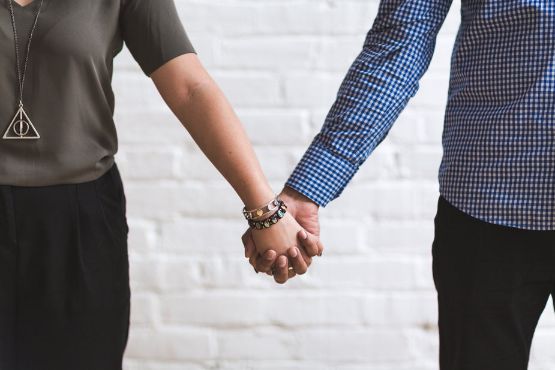 1. I have a lot to say, but I'm also scared because it may sound too bragging. I don't want you to think of me as a self-described guy. Perhaps we can just match and see how we connect.
2. I have been to nine countries and hope to visit more. It's time for my next journey but this time, I'm looking for someone to join me.
3. Everyone in my connection says I'm a creative person. Actually, that's true. I have a unique approach to seeing the world that makes everything quite interesting to me. 
4. Obviously, I am seeking a serious, committed relationship. But, I'm patient and not pressuring myself for it, and neither will you. 
5. I am more of a spiritual person who believes in universal signs and finds meaning in every small event. My journey to my soulmate brings me here. 
6. I might not have a huge friend list, but I have a few good friends that make me believe in having a good connection in life. Looking for someone better than my friends.
7. I'm not the same for everyone. Based on the person and situation, I do change myself, that's my specialty. And yeah, I feel the connection with only selective people. 
8. Long drives on weekends are my favorite ones. No destination, no time, just road and your favorite songs. If this is what excites you, hit me up… next time I'll take you along. 
9. In search of someone who is here just for a long-term connection and nothing else. (either as friendship or relationship)
Learn: what to write in OkCupid self-summary that helps you get the match you seek there.
Best Online Dating Sites 'Introduction' Examples
If you're like most daters who are facing trouble introducing themselves, you're fine.
While it's challenging if you come up with a few good ideas you can make it work. 
Take a look at the presented sample introductions for dating sites that won't present you like in a job interview.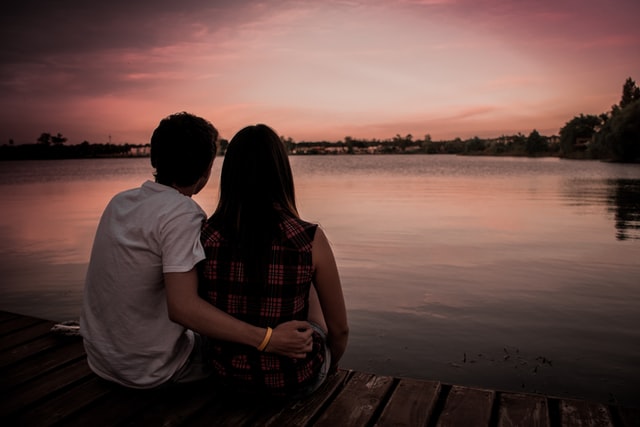 1. Hi there, I'm here to meet some new people, make new connections in life, and share stories. Before we get serious.
2. No real interest in anything serious or casual. Ultimately, it's all about time and situation. By the way, I'm open to any connection. 
3. I would like my perfect match to be my best friend, someone who allows me to be myself, rather than trying to change me.
4. It is important for me to find someone who has a caring nature, has a great dream, and can listen well. 
5. I'm a more artistic person. Sometimes I enjoy painting and writing poetry. Don't worry if you don't like art stuff, I won't force you to go to any exhibitions or museums. 
6. No matter however just love me. While I might be a bit clumsy sometimes, I am at least an interesting person to have as a friend. 
7. My daily agenda includes going to the gym and staying fit. I won't force you to go to the gym with me. However, I'd appreciate it if you could join me for a meditation session.
8. Even at such a young age, I have been to another country just to meet my online crush. That's enough to tell you I'm crazy for love. Please don't be mad at me. 
9. My family is the most important thing to me. I am very close to my mom. I, too, have some supportive and crazy friends who keep my life interesting and liveable. 
As a girl, you need these: Good tinder about me ideas for females to make an attractive profile.
Simple Dating Profile Templates To Create Specific Bios
This far, you've checked some of the best dating profile examples and samples. 
However, these are just a few ways of 'what to write' about yourself in your bio. And, these aren't the only options. 
Some online dating sites use profile templates that are quite popular. In this section, we will cover some commonly used dating profile templates on 'how to describe' yourself in bio.
On dating sites, most daters describe themselves with a similar approach:
If you're looking for an easy way to present your dating desires, this is the perfect template. You don't want to waste anyone's time, so use this upfront and clear dating profile bios.
1. In search of someone who is ready to delete dating sites altogether. 
2. All I want here is someone with whom to share a good life. Moreover, we both help each to make a living for each other.
3. Seeking a fun-loving person who doesn't take themselves too seriously and likes to laugh. It's just for the best time and nothing too crazy or wild.
4. If we have never met or talked before and this is your first time seeing me. Feel free to send me a message, I'm all about good conversation. 
5. Looking for nothing serious or casual, just some better ways to enjoy the weekends.
6. Ideally, I am looking for someone who feels a connection with me and compliments me in a way no man has before.
You might also want to know- How to answer: What are you looking for on a dating app?
2. Describe 'the perfect match' according to you.
On every dating site, you want to expect that 'perfect' and you're not for everyone who swiped right on you. 
In profile templates like these, you clearly mention your ideal match you expect to meet on dating sites. This way, you will attract the right matches that fit your criteria. 
1. My ideal match would be someone who knows when to be serious and when not to. 
2. It would be great to meet someone who believes in soulmates and is also searching for one. 
3. My perfect match is someone with a great sense of humor, who works in a creative field, and who has ambition in life. Generally, an interesting person lives a fulfilling life. 
4. Indeed, I am looking for an honest and hardworking person. But, someone who is also ready for the commitments and makes me his priority. 
5. I'm interested to meet someone passionate about their work and actually career-oriented. Those who are serious about their lives will have my attention. 
6. Although he wouldn't be perfect, being with him makes me forget who's around and where we are. A special connection is expected.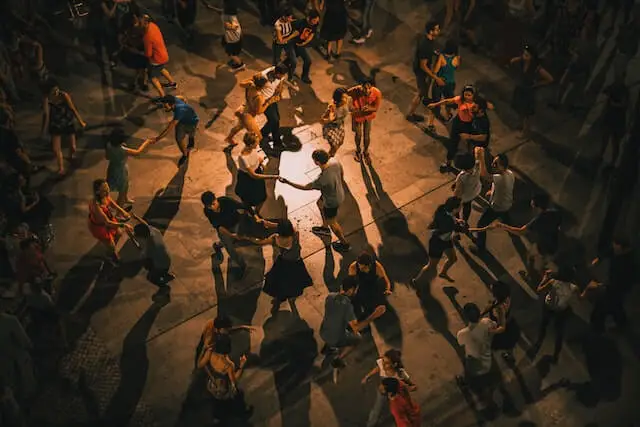 3. Use your 'interests and hobbies' to find targeted matches.
Whether via using profile prompts or the 'about me' section, you can mention your hobbies and personal interests in your bio.
A clear description of your shared interest helps you find a match who is also seeking someone like-minded.
Here are some good profile bio samples of the same: 
1. Totally a picky eater. I like to check out new restaurants in town and try every new item they offer. If you expect a date from me, let it be somewhere decent. 
2. I take myself seriously, but not that much. I'm frank and love to laugh, but also enjoy making people laugh without offending anyone. 
3. I'm an explorer and enjoy things that are a bit challenging and more adventurous. Dating is definitely challenging, but with the right partner, I can make it adventurous. 
4. I never miss any chance to be happy and make more money. I love things that are completely unique and not standard. 
5. I take my exercise routine seriously, but not myself. I love spending time with friends and family, going out, and trying something new. 
6. Firstly, I like to make it a friendly conversation and if our date will feel like a job interview, I'll leave it in between. Better we make it casual and see what happens next.
While following these attractive dating profile examples, you can give your match some good reasons to swipe right or left on you.
4. Mention the 'type of relationship' you are open to.
Doesn't matter if you're looking for something serious or casual, friendship or a committed relationship, it's about a clear explanation of the connection you expect.
Moreover, you also want some Responses to What are you seeking for in a relationship? to impress your match with honesty.  
Such dating bio templates can help you find someone hoping for the same connection.  
1. I don't care how much you spent on our date. I expect it would be engaging at both ends. This time I'm very serious. 
2. Definitely, a girl who will pay half on our first date. At first, I didn't expect anything serious, just a chance to get to know each other. 
3. I need just a simple and sober date, where we just sit and talk about each other.
4. Here to make new friends. Yep, I don't think that I'm that serious about relationships. Better make some friends and have a fun weekend. 
5. Need someone to join me as a partner to avail the best discounts on the nearby restaurants on valentine. Hoping to meet someone with a good appetite.
6. I'm here to meet selective people, but don't worry I'm not going to ask you for everything. If we're making it casual, that's perfect.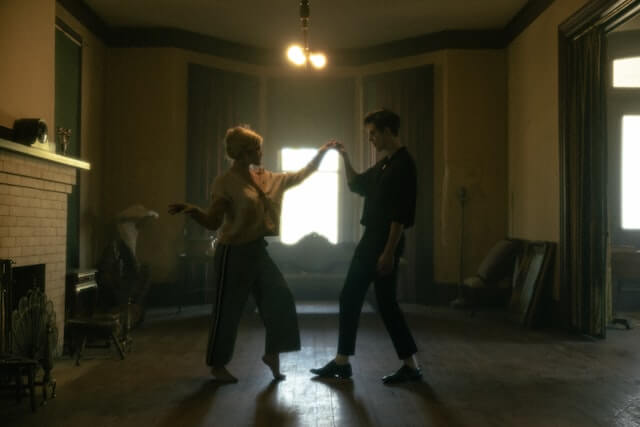 5. Give them reasons to 'Swipe Right' on you.
Instead of you approaching someone every time, you wish that someone approaches you this time.
Indeed, it's just a matter of marketing yourself correctly without overdoing it.
So, use such creative, unique, and impressive dating profile examples to attract potential matches. 
1. My work allows me to travel all the time. But traveling alone is kind of boring. If you're also looking for a travel partner, hit me up. 
2. In search of someone who put the phone aside when someone is talking? That's me. I also like to share my stories, and I expect the same from you.
3. I might overshare on the first meetup. However, that shouldn't be a problem, since I only do it around people I actually like. Let's see how open I am on our first date.
4. I never feel bored meeting new people and having them for a long time. We might be best friends or just a good match. Don't expect anything right now, and neither do I. 
5. I'm here to meet someone who also loves pets and already has some dogs or pets at home. It is my hope to become a pet parent. Your thoughts? 
6. Here on dating sites to search for my soulmate. If I seem to be a good fit for you, hit me up. 
Never let a simple 'Hi' confuse you. Have these best tinder responses to 'Hey' to lead this to a good conversation.
Why Should You Not Strive For A Perfect Profile On A Dating Site?
Because there's nothing like a perfect dating bio.
It's just a creative and effective profile! 
If you want to make your dating profile stand apart, it's a good idea to refer to some of the best dating profile examples we shared above. 
However, perfect bios shouldn't be a goal.
You should follow the right template according to your dating desires.
It is important that whatever you write 'about me' makes your profile stand out on dating sites. 
A clear, unique, and creative profile is essential for success in online dating. 
Consider other people's dating profiles and bios for ideas.
And follow what fits you. Keep testing and updating your bio based on what works and what doesn't.  
There's nothing more perfect than 'Being yourself'. Presenting yourself as you are, honestly and clearly is the best way to introduce yourself on any dating site.