Last updated on August 29th, 2022 at 06:33 am
Writing an eHarmony profile is simply an introduction. But, your responses to 'EHarmony' prompts' can help you improve your profile compatibility.
Don't know which one to choose?? Here, we'll go over some of the best eHarmony questions and answers to help you find your match. 
List of The Best eHarmony Questions (With Answers!) 
A basic 'About me' section is never enough.
Most dating sites allow you to personalize your profile to make it appealing to the right person. 
When it comes to eHarmony, the platform that focuses on matching people seeking meaningful relationships, there are a few profile prompts to use.
Similar to the bumble questions and hinge prompts, eHarmony also provides a set of prompts you can choose to answer.
Therefore, if you want to present yourself as clearly and honestly as possible, you should choose the right prompts for your eHarmony profile.
Below we have provided you with some of the best eHarmony questions and possible answers that you can use as a guide. 
Make sure to use the right prompts only, as they can enhance your profile credibility and compatibility to get noticed by the right match. 
"The first thing people notice about me…"
Everybody has a first impression. What is yours? It's okay, all you need to do is share something interesting as an answer to this question.
It's just an engaging and good eHarmony prompt to answer on your profile. 
1. A happy, outgoing person, I enjoy connecting with other people. 
2. I don't take myself seriously, I can laugh at myself and keep it cool. 
3. My height, because not every day you're going to meet a guy above 6 feet. But that doesn't make me any less funny. 
4. The majority of people notice I'm confident and know how to inspire others. 
5. My unique eye color. Several people found it to be absolutely fascinating, while others found it frightening. I don't know how you'll take it. 
6. My friendly nature, people are naturally drawn to me. Generally, I enjoy being around others, talking to and listening to their stories and passions.
7. I'm a very straightforward person. I may intimidate some people due to my face-to-face dealings. But, my intention is just, to be honest, and share my thoughts clearly.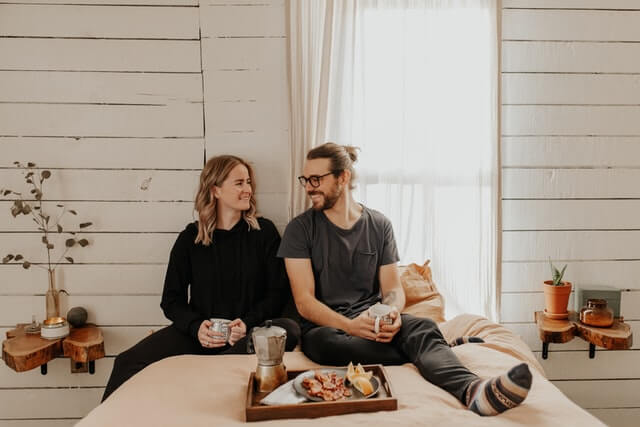 If your eHamony Introduction section is still pending, you better read our article on eHarmony profile ideas, to get started.
"A perfect day for me…"
Obviously, you don't live a boring life, that's what you want to convey to your suitor. Coffee isn't all you do to feel good, right?
Show that by answering this eHarmony prompt, it has to be engaging though.
1. Starting the day by listening to my favorite song at full volume, and dancing without thinking about work projects and targets for now. 
2. It's great already, as I'm working my ass off the whole day, spending time with myself in the evening, and having a good conversation with the family at the dinner table. But, it could be perfect when I have someone like you to have a good night's chat with. 
3. It would be when I have someone at my home, who gives me good morning kisses and we together make breakfast for each other. And giving each other a reason to work harder today.
4. Taking some fresh air outside, coming back home with relaxation, enjoying dinner with family, and enjoying a night out with friends. 
5. It starts at 5:15, then I have a morning coffee, and a healthy breakfast. Following that, I do some running in the park, and start working on my passion. I don't strive for a perfect day, but an amazing day. 
6. Seeing someone beautiful in the morning who is part of my life, makes me feel that I'm a lucky guy.  
If you're on tinder, you definitely want to refer to some of the good tinder bios ideas for men.
"An odd habit of mine…"
If you're trying to make your profile a bit clever and funny at the same time, this eHarmony prompt you should answer on your profile.
In the end, you're being yourself and winning over your potential matches with your candor.
1. I'm actually a perfectionist and expect our date to be perfect. I might adjust if you aren't perfect, but I hope to receive a perfect gift on our special day. 
2. Things easily slip my mind. Don't get me wrong if I forget your name. I'm not dating many girls at the time. It's me who just has trouble recalling the name, either. 
3. I become overly nice to others and am available for others all the time. I do let people walk over me, I just can't stop being caring and nice to others. 
4. I am a latecomer. If you have a friend that always comes too late for the party or movie, I will make you forget them. But, on our date, I will show up on time. 
5. I am too concerned about what others are thinking of me. I strive to keep it under control, but my introverted self prevents me from being my best self.
6. Making decisions can be difficult for me sometimes. When the decision is about something personal and very deep, I've a hard time making the choices. 
7. It takes me time to adjust to new people. But when I finally adjust to someone, they'll likely be shocked to see me in my true form.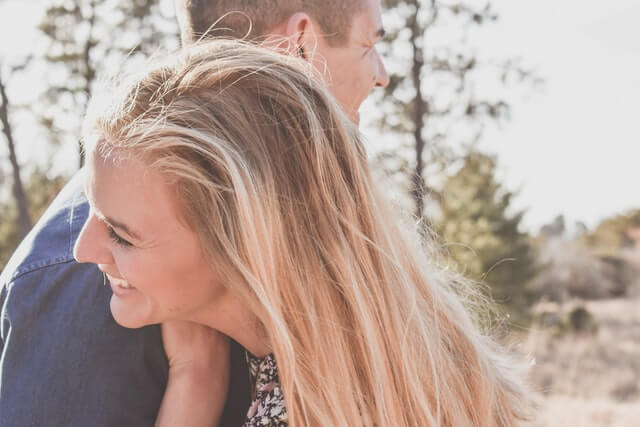 Make your dating bio even more effective with these Short dating profile examples for guys to appear smart and straightforward.
"The most important thing I am looking for in a person is…"
As a girl, you really can't miss this prompt on eHarmony to describe your ideal match.
The prompt allows you to specify what kind of partner you're seeking.
What qualities and uniqueness are you looking for in someone, that's what you answer to this eHarmony question. 
1. Honesty is an obvious thing. But, I do care more about the hotness of the relationship.
2. Ability to laugh at personal self. Because I'm a prankster and do not want to make him feel bad about or cry for anything. 
3. A Respectful and loving partner who doesn't just expect but also is the same as what they ask for. 
4. Make the most of every moment and keep the romance alive together. 
5. Someone who understands me and I can understand him as well.
6. Definitely a friendly nature. I don't want to date someone who is as serious as my boss or my dad. 
7. The ability to laugh at oneself, not taking jokes seriously. But he has to be very focused when it comes to our life and relationship together. 
8. Someone who is understandable, caring, kind, and gorgeous as hell. 
Check out this post: catchy bumble bio ideas for men to make your bumble profile impressive enough.
"3 things for which you are most thankful…"
More than air and water, there are more to be thankful for.
You can share what that means for you or check out some fun answers to this eHarmony prompt. 
1. The internet, because that's what makes my work possible. 
2. The eHarmony, because that's the reason you and I are able to meet. 
3. My dog, because it teaches me how to love unconditionally.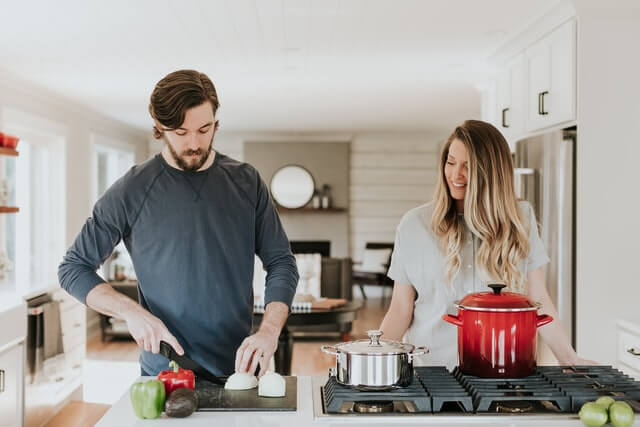 Be ready with these best answers to 'What are you looking for on tinder?' – the most asked and hardest questions.
"I typically spend my leisure time…"
After work or on the weekend, what else are you doing besides social media or binge-watching?
You can answer these eHarmony questions more creatively and interestingly if you try. It can be a deal-breaker, so do it right.  
1. Definitely not going for binge-watching or anything. You might be surprised to find out that I invest in my dream project. Is it boring to you?
2. Like, visit the nearest park, meet my friends, have some evening discussions, that's it. 
3. I work on myself doing some meditation and relaxing activities. I often love being outdoors, but spending time at home is not for me. 
4. I would love to have some healthy conversations with my mom specifically. I focus on having some quality time with my family and then with myself. 
5. Go for an unplanned picnic with either my friends or family. Mostly with friends, because they're simply crazy like me. 
6. Obviously, watching my favorite shows on repeat. It's like I'm doing PH.d. on it. 
7. Getting myself involved in creating something. I'm kind of an artistic person with lots of ideas about what I love to do. 
As a girl, you want to present yourself on a dating profile without sharing too much, Right? So, you can also refer to these: great tinder bio examples for girls.
"The 4 things your friends say you are…"
How do your friends perceive you, are you serious or you're the funniest of the group.
This eHarmony prompt is all about showing off your friendliness or any special qualities. 
1. The most honest person in the group. 
2. Supportive and trustworthy friend. 
3. Funny and easy-going personality. 
4. Introvert at first, but crazy as hell.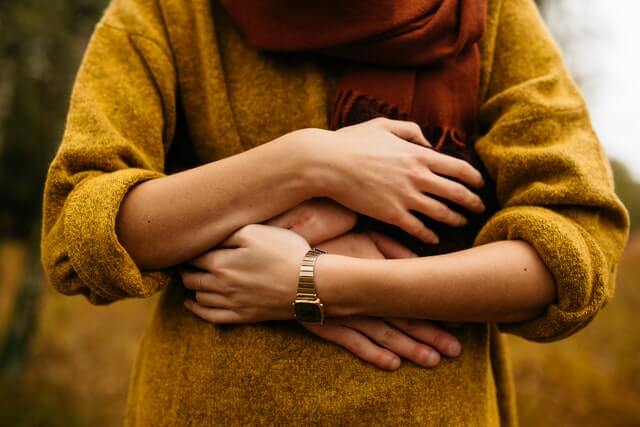 You may also want to read these: Funny friends with benefits quotes.
"What I am most passionate about…"
Describe what drives you in life, and what you hope to accomplish. Have you found your reason to be on earth? Share it here.
Such eHarmony questions may help you appear passionate, perhaps your potential partner also has the same passion and that may itself become a reason to bring you two together.  
1. Keeping everyone happy and making them laugh with my jokes. Btw, I'm a standup comedian. 
2. Go into nature and enjoy the real beauty of our mother earth. 
3. I never stop learning, I take interest in doing new things and updating myself. 
4. Allowing others to relax, with the skills and expertise I have. Well, I'm a professional yoga instructor and also own a meditation center. 
5. Writing and sharing my thoughts on the paper. I enjoy my work and am glad that I recently started working on my dream. 
6. Anything that is somehow helping me to be a better person than the last day.
7. Going on a long drive without any set location, listening to my favorite music. Just a lonely road and nothing else. (Well, maybe next time, would you mind sitting next to me in the front seat?)
Also, read these OkCupid prompt questions to present yourself in the best light.
"The most influential person in my life…"
In life, who has a significant impact on your nature and thinking? Our guess is that it won't be a motivational speaker or guru from the web.
This eHarmony question and answer helps them to connect on a more personal level. 
1. No surprises… just My mom. She's everything to me. She has such a very positive influence on me. Whatever I am, I'm all because of her, and I'm proud of my mom. 
2. My high school teacher. Because they've informed me of the challenges that I might be ready for after leaving school and being in real life. It makes my 20s enjoyable. 
3. My sister. Because of her, I have learned to work harder and be more independent in life. She's such a brave and strong woman and very hopeful.
4. My dad has provided me not just with the things but with the lifelong learning and advice to be a man and take charge in life.
5. My one and only best friend, who is always there to support me, when no one is. In this life, I really feel lucky to have such a trusted and supportive brother from another mother.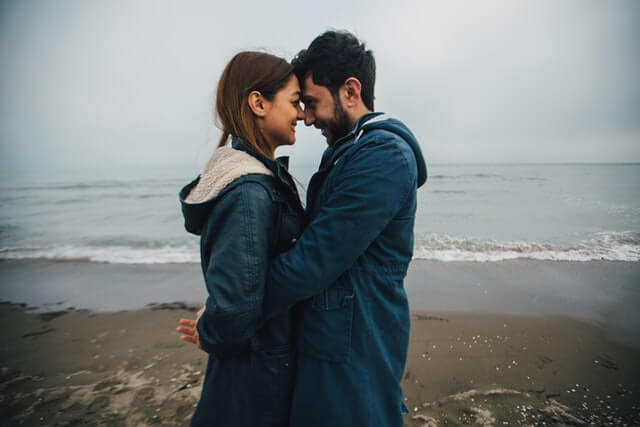 "A little more about me…"
Well, this one is the best eHarmony question that no one should miss answering.
They are meant to share something about you, mostly about your personality or expectations.
Being clever or very upfront when answering can increase the probability of finding a good match. 
1. Well, I like to surprise you with the fact that I'm not very social. I do like my alone time and don't have many friends in life. And, here to get out of my comfort zone.
2. Meeting new people and discussing something that we're passionate about are my favorite things. 
3. A self-made person here. I've been working hard to find my passion, and luckily found the one. Always be flexible with whatever life throws at me. 
4. I'm a huge fan of the RomCom movies. Have few but quality friends, they are my life. Why don't we just meet up to binge-watch something? Whatever you prefer.
5. Even though my work allows me to stay at home and work, I live a very active life. Enjoy doing exercise and yoga in my free time. Here I am searching for the one who is interested in starting a relationship. 
6. Working in the finance department, I love this job. I like doing things that involve management. If that seems boring to you, then I want to let you know that I'm a proud dad of two dogs and a cat. 
In search of some good ideas on how to write your hinge profile? Read this: Hinge profile templates and ideas to follow.
"My ideal first date…"
Well, we've saved the most crucial one for last. It's the perfect eHarmony question for girls and boys on the hunt for the perfect date.
This prompt allows you to put your expectation forward to a person you might date, later on. 
1. Probably would be at your house or mine, cooking together and playing my favorite game or watching your favorite show.  
2. I wish it would be on Mars. But, I'm not that patient, so instead, we can simply have it at our local restaurant. 
3. I won't expect it to be perfect. But, I wish that person I date will stay honest from our very first interaction. 
4. Instead of driving long or going out to the city, I rather enjoy walking in the nearest garden or park. Having an interesting conversation, that's it.
5. I expect it to keep our first date simple and minimal. That's not my style, but my budget, too. I rather spend more on experience than give it off to impress. 
6. A more focus on learning from each other and in our conversation. Yeah, I don't mind the food or which restaurant we go to for our date, if you're funny and have a few good topics to discuss on a first date. 
7. Strange, but I'm a family person and I like to invite you to my family dinner. My parents are fun people and would be happy to have you over. 
Make your suitor fall in love with your honesty, providing funny and clever reasons to date you.
Conclusions
Well, you don't need to take the eHarmony profile questions too seriously, since it isn't an exam.
Just be yourself and share what fits your personality, life, and dating purpose.
But, the purpose of such profile prompts is to give your suitor a better understanding of your character.
This also improves your compatibility, as you're more likely to be discovered by potential matches. 
All the best eHarmony questions and answers that we've compiled are intended for example purposes only.
It is better to answer them in your own words and to be very honest about it.
Be funny, be creative or be clever… show your suitor you're the one for them!