If you're new on tinder or want to give a decent look to your tinder profile, here you will find the ultimate list of the best tinder bios for girls to follow along. Sharing the simple, good, clever, witty, and short funny tinder bios ideas to make your tinder game to the next level.
No matter how great you look in your tinder profile pic, having a great bio is not equally but even way more important than you think. 
Knowing how tough it is to come up with great bio tagline ideas we bring you the best tinder bios for girls that you can get inspiration from. 
Well, tinder bio is not limited to showing who you are and what type of match you expect on the platform. 
Essentially, it's a way for you to establish a good first impression that may result in the perfect match that you seek. 
And if you are looking for some creative bio ideas and taglines then here is the top list for you. 
We recently have posted the best taglines for guys and So, here presenting the dedicated list of tinder bios taglines for girls ONLY. 
Good tinder bios for girls to update right now
Your selfie shows that you like that cute girl that every guy wants to talk to at least once. But, if you expect only the right tinder matches. Then make sure you have your bio written in the same manner. 
It makes perfect sense to use one of these bio lines, whether you're just getting started on Tinder or looking to update your profile. It gives you some time to learn about the platform while engagingly presenting your personality. 
Check out these tinder bio taglines for girls that you can just copy-paste in your profile.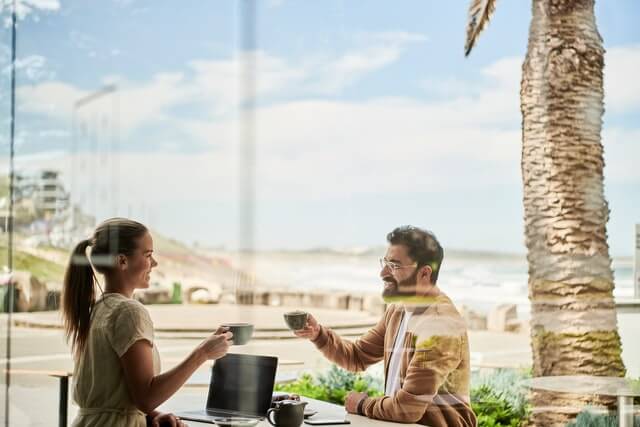 Looking for a guy who can literally delete tinder after our first date. 

Caring, respectful, loving, charming. And yes, LIAR. 

The guy above 6 feet Swipe right. I'm looking for a home decorator urgently. 

You can definitely call her a good girl, but she can also be bad if you want. 

First, send me pizza. Only then I will deliver my pictures to you.

I dare you to ignore this profile. I know you cannot. Now, swipe right. 

Can we just stop talking and just date? 

Feeling lonely, I need someone to give me the one reason why.

Swiper right to have some fun. Swipe left if you're too serious about a relationship. 

For tinder, I'm 19. For you, I can be anything from 21, 25, 29, 34…

Be with me and we will do everything possible. Think of going away from me and you will remain lost forever. 

Come in the whole package, so that I can leave you broken. 

Looking for someone to

make my weekend awesome

. 

Well, I am proud of myself. Want to know why, then swipe right. 

Want a date? Follow these rules. 1. Uninstall the Tinder app. 2. …

Need a guy with confidence like an Internet Explorer, who dares asking you to make it your default browser. 

If I have blocked Facebook and reported on Twitter, don't ever think of contacting me here. 

Respect me and I will do the same. Screw me and I will double screw you. 

Feeling like I'm too hot to handle? Then, better to stay away. I don't want to bake you. 

Hey you, I'm the one that you're looking for everywhere?
Read next: The Best Comments for Instagram Posts (Especially, For Engagement Groups)
Simple tinder bios for female to give a clear look
Well, you never have to be funny and the best one to catch the great attention on tinder. Sometimes, it's better to stay slim and attract the right kinds of people who match your personality. 
And if you're thinking of giving a simple and sober look to your profile then here are some simplest but interesting tinder bio lines for girls you can use instead. It's not that old-fashioned, it just keeps you grounded and presents you as awesome as you are.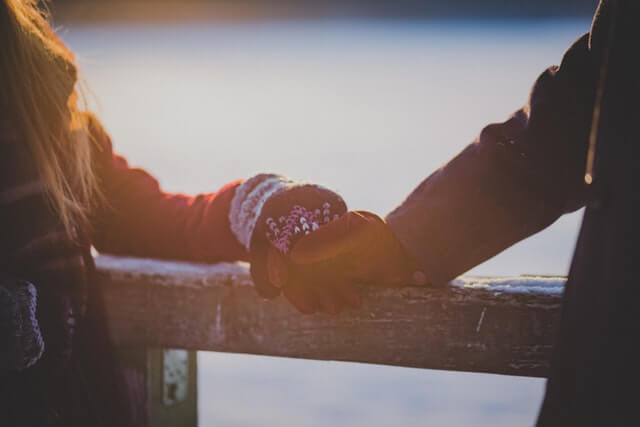 Roses are red, violets are blue. Looking for a date, nothing else to do. 

Need someone to guide me through how things work on Tinder?

Looking for the guy that my mom likes, but doesn't think of love. 

Swipe right and screw your life. Swipe left and save your life. 

I am looking for a guy who has never talked with any girls, isn't hooking up with anybody, and doesn't even have a profile on Tinder. 

This place is only for a guy who hasn't set a mobile password. 

Tired of NetFlix and chills, Do you have something new? Then swipe right. 

Dinner date, movie, museum, ready for anything. Just make sure you can pay for it. 

Successfully broke the hearts of 27 guys. Still, searching for

true love

. 

Two truths and a lie: I found you attractive. I'm not active on tinder. You are desperately looking for a hookup.

A certified drama queen. Be prepared for that in advance. 

I will give you anything you want. But, before that, let me take everything from you. 

Go ahead only if

you're a good guy

. Wait a minute, what are you doing on Tinder, then?

Do you love yourself? Do you prefer yourself before anyone else? Stay away from this profile, you narcissist little piggy.

Seriously, I'm not interested in becoming one of the beautiful girls in the world, I just want to remain the only beautiful girl in the world.

I'm the girl with the mission. Who the hell gives you entrance permission?

Wanting to be cute for someone, being hot for everyone seems too boring now.

Trust me, there isn't any filter used in the profile picture. 

Find suitable holes somewhere else, not here. 

Swipe left or you'll regret it. Swipe right and we both regret it together.
Read next: Why Cutting People Out Of Your Life Is The Best Decision, Ever.
Best tinder bios for girls for a decent profile
Indeed, you may find hundreds of tinder profiles that actually look stunning and simply out of the crowd. Yes, such a profile makes a unique impression from the first phase. And that's not only because of the perfect selfie picture they have as their profile pic, but it's because of what they wrote as their bio. 
And if you want to make your tinder profile standalone but don't know where to start with then take a look at these tinder bio taglines for girls' profiles that we specially prepared for you. Feel free to use this as it is or get some creative ideas to mold according to your personality and tinder goals.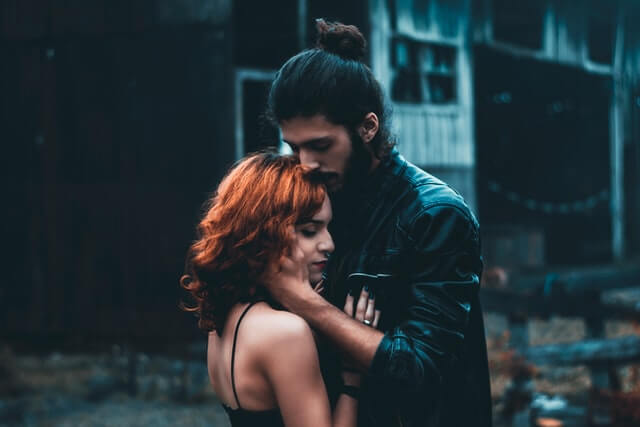 I need someone to share everything I can and leave me at the moment when I need him the most. 

Wanting someone to break my heart so I can focus on my studies instead of falling in love. 

Need a badass guy, who isn't looking for a good ass. 

Be the 43rd guy that I have dated on Tinder. My goal is to reach 50.  

The registration for Valentine's Day is open now. Send your inquiries now. 

First, learn how to pronounce my name

properly

?

Please fill-up the form given below and send it to the given email address. We will get back to you. 

Be ready with at least three reasons why you swipe right. You'll be asked. 

Sanitize your hands, body, and soul before you swipe right. 

I'm a good sucker. Especially the life part. 

I'm the type of girl that you wish you would never want to meet again. 

Don't send your connection, you filthy minds. I'm here to stalk my boyfriend. 

There's only one reason why I don't want to visit Antarctica: I'm too hot. 

Looking for Mr. Right who is confident enough to swipe right. 

Need some dates to prove that I'm experienced and not a fresher. 

Tired of searching for the right match?? You can take a break here.

Yes, I'm similar to the girl you were with previously. 

Not want a guy that also brings his mama on the date. 

Every person I know tells me I'm lacking something. It's probably you. 

Thinking of a bad girl? Well, I'm bad at almost everything I do.
Read next: 80 That Awkward Moment When…
Clever tinder bios for girls to keep a few away
You're confident and there is nothing required to prove that. You are independent enough to make your own decisions and stand by yourself with your opinions. Such female profiles with the clever tinder bios separate themselves and ultimately make the bad guys out of the gates. 
Because their bios warn them or provide certain clues that no jerk would dare ignore. But, the great thing is that such a clever approach ultimately brings the right attention to your profile. So if you're looking for some straightforward tinder bio lines which are also funny then the next list is all for you.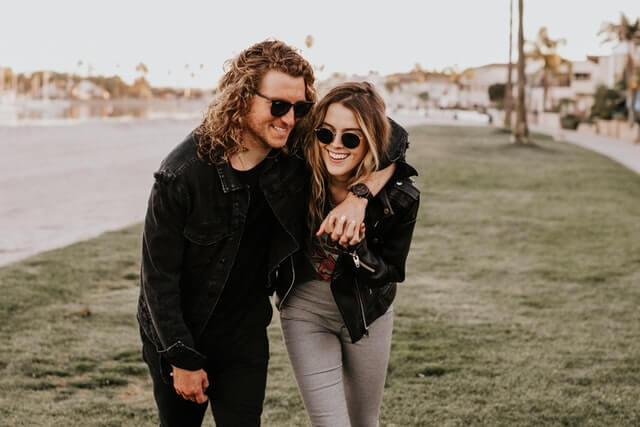 Feelings are hard to catch, so try catching pokemon. 

I'm the girl that definitely makes your mom feel proud and your ex feels jealous. 

Tinder is really strange… my previous date is my dad, at the moment. 

Looking for a guy who can't sleep without me after a one-night stand. 

Reason #17 to be on tinder. To keep my man serious and insecure about our relationship.

Welcome fine guy to my profile. Park right, I'm not as fine as you might think. 

Based on my recent experiences, I would like Tinder to change "It matches" to "Tonight's dinner fixed." for my profile. 

I'm the type of girl that can make your life heaven when she's in (, and hell when she's out). 

Urgently looking for a part-time boyfriend. Please send your CV here.

Want a foodie (not a lover) so that we both have lunch at the best couple deal at the nearest restaurant.

First, we meet as strangers. Then we leave each other as strangers. 

Protect yourself, first. Your girlfriend is already on my list.

Need a guy that gets excited the same as a pet dog after seeing his owner. 

Forget about feelings and stupid love things. How much money do you make?

Not too dumb to sleep with anyone on the first date. 

Don't judge me by my looks. It's my friend's pic actually. 

Here on tinder to prove to my ex that I can have a better boyfriend. 

Send your request and messages here. Hopefully, you may be replied. 

Seriously, I need someone to date. PLEASE. 

Your application is received. Please wait, we will get back to you, as you are shortlisted.
Read next: 126 Questions to ask your Crush To Get To Know Them
Witty tinder bios for female to give your profile a cool look
If you look at some of the best tinder profiles, you can see that there is one thing in common among them all. And that is a catchy tagline, that perfectly matches the tinder profile as well. Indeed, you may have awesome ideas to try upon but never limit yourself from presenting your creative side. 
Make sure you look entertaining and funny in the first phase. Want some ideas then take a look at the given list of witty tinder bios for girls. People love crazy profiles with entertaining elements, and these catchy bio lines prove it.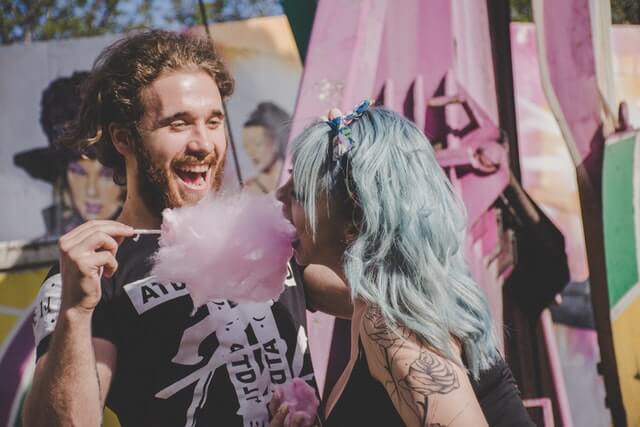 Yes, I was hurt when I fell from heaven. Are you happy now!

If you have goals then what are you doing here? 

Need someone with whom I can lose my virginity, hair, and teeth.

At least, you won't be jailed, I promise. 

Wish someone would take away my loneliness. 

Need a date for myself, not for my mom. 

No more love nonsense. Just hookups and nothing else. 

You will be my first target if you swipe right. 

Just here to make my boyfriend feel jealous. 

Kind of a girl that may let you

end your friendship

and family relations.

From blush to flush. And here we all are on tinder.

Don't swipe right if you're only for hookups. Just note my address. It's a…

I want to be a reason to stop a guy from screwing his life. 

Too jealous to tolerate a pair of shoes that stay together perfectly.

Go ahead only if you're serious. (Why are you so serious?)

Don't hate people alone. Let's hate them together. 

The highly recommended profile on tinder, bumble,…

Don't judge me by my look, my voice certainly does not match with my cute face. 

Just because my name is Alexa, doesn't mean I'm dumb to answer you on anything. 

Only a real firefighter can handle my hotness, says my bestie.
Read next: 78 Questions to ask on a first date
Short funny tinder bios for girls for direct talk
We are in the fast-forward life. And when it's about tinder bio, nobody wants to read out all life journeys so far. Stay minimal and let your personality shine through. 
Don't aim to look perfect, just stay short and straightforward while writing your tinder bio. And if you're not sure what it will be, then our next list of short tinder bios for girls that definitely make your profile engaging and swipe-worthy. 
Remember: You can say a lot by using a few meaningful words.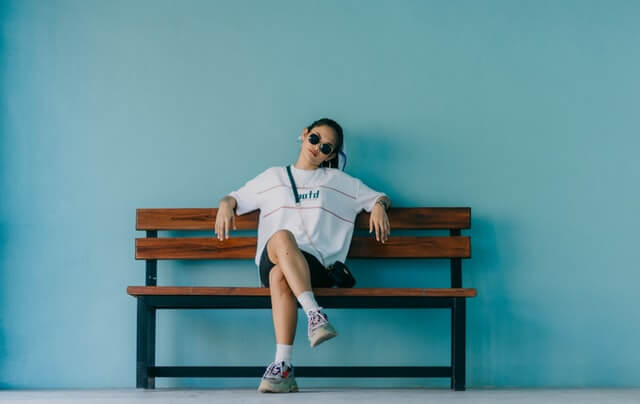 Not your average Dreamgirl. 

Is profile pic not enough?

Let's do nothing like every other profile on tinder. 

Family pressure brought me here. 

Are you good-looking? Confidence-level test #12

Don't just talk. Show it. 

Nice guys, stay away. 

Angel in the day, Witch in the night. 

I will cuddle you so hard that it makes you pay me for it. 

I can smell your thoughts.

Let's get lost together. 

Stay tuned for the next update. 

Beware Too much attitude ahead. 

Don't laugh, you're also on tinder. 

Let me be your crazy ex-girlfriend. 

Before we die, let's die together. 

I'm sure you will be amazed later on.

There is nothing for you, keep going. 

Not a genie to fulfill all your desires. 

Just go on and never turn back. 

Are you done looking for holes?
Read next: 95 Other Ways To Say Thank You
Final thoughts: 
So these are some of the best Tinder bio lines for girls that we want to share with you. 
We hope that you get some best ideas over how to update your Tinder profile to get not more but the right attention to your profile. 
Feel free to use any of the presented best tinder bios for girls or you can create your own by inspiring from this one. Let us know which taglines you loved the most and which one you're going to use, Share your thoughts in the comments section below. 
And yes, All the best for upcoming tinder adventures.