Last updated on October 3rd, 2022 at 05:49 pm
It's not a life, but your routine is just Boring.
Make your 20s, productive, inspiring, and exciting with some best activities to invest your time in.
Looking for the Best hobbies to pick up in your 20s?
Then, keep reading, as here you will find some of the useful hobbies that men or women, couple or single everyone needs to include in their 20s, to have a real taste of life. 
Do you know… your 20s demand you to become better than your teenage years.
It doesn't want you to treat your time, people, and yourself, the same as you were a teenager. 
Life in your 20s is that transformative phase of your life, where you update yourself completely and Be the reason for your better future. 
So, How to transform yourself completely, and what lifestyle changes to adopt in your 20s?
Well, the answer is simple… Develop the required hobbies. 
For your help, here we're sharing the list of hobbies to follow in your 20s.
So that you can become a lot better than your teenage version or the person you're, right now.   
List of the Best Hobbies to pick up in your 20s
1. Challenge yourself.
Unlike new year resolutions, challenging yourself is the first thing to follow in your 20s.
Here challenge doesn't mean beating or forcing yourself towards the goals.
It means to get prepared to transform your life in your 20s. 
Indeed, the process to make something great happen with the first step, after thinking or dreaming of it.
Especially when you're in your 20s, make sure you challenge yourself every day.
You don't have to go after the great goals at first.
Following small goals every day, ultimately challenge you to level up yourself. 
2. Reading Books.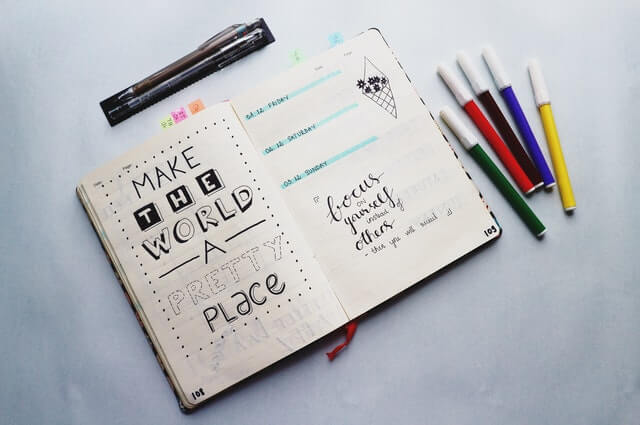 Doesn't matter if you are a bookworm or not,…
However, reading good books is a worthwhile hobby to pick up in your 20s.
If you're already reading a book, but more focusing on pages to finish, then it's time to understand the message, first.
Focus on what this book is trying to tell you.
Have a goal to read books and not to complete them eventually. But, to actually educate yourself from it. 
Also read: Different Ways to Say Good Morning For Proper Greetings 
3. Writing: Journal, Blog, Content…
Just like reading is an important skill to follow, writing is equally essential, too.
And, why not, when you read, you refer to someone's words or experiences on the paper.
While writing helps you to share your own stories and gives wings to your emotions, too. 
This hobby can be anything from writing your personal journal to self-help books.
And who knows it can be your core income source, later in life. 
4. Travelling. (Not just a hobby, but take it as an escape plan.)
Don't limit "traveling" as a hobby to mention in your resume and social media profiles, only.
It's way more than just a fun time thing or spare-time activities.
Pack your bag and start traveling, as much as you can. 
Never lose a single opportunity to explore new places and meet completely new people in your 20s.
Have such good hobbies in your 20s, that you never regret later, guaranteed.
Also read: 108 Instagram Quotes and Captions for Beautiful Nature
5. Gardening.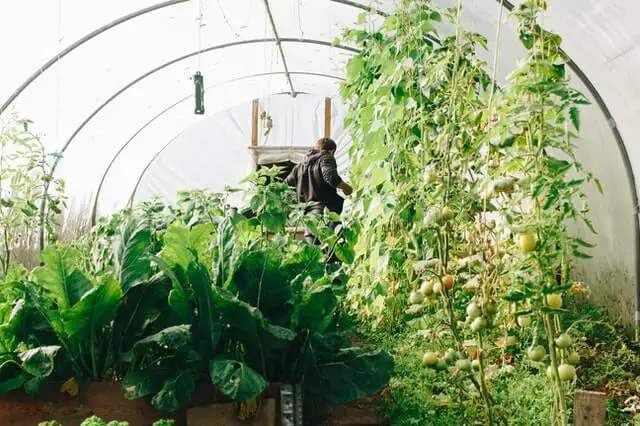 It may seem a boring thing to do, at first.
But when you keep yourself into it, every day, you start experiencing the fun there.
Learn gardening and plantation tricks, know how to keep it growing. 
More than just a hobby, it's eventually supporting you in your 20s to be more patient and focused.
Through gardening, you learn to give your best efforts and to stay focused on your goals.
But, most importantly, you learn How to stay patient, being in the process of making something great. 
6. Cooking.
Don't think that Is not your job, or you are not great at it.
Well, you are not great at it, because you've not tried sufficiently. 
Cooking is one of the best hobbies to pick up in your 20s not only for women but also for men.
And, especially if 'noodle' is still the only thing you can make, it's time to learn cooking via online classes or by watching youtube videos. 
Also read: What To Do With Your Cousin When Bored
7. Photography.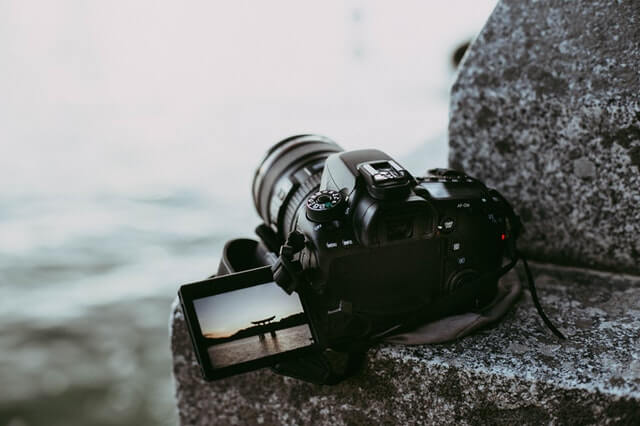 Well, everyone has smartphones and every smartphone has an HD camera, which doesn't make everyone a Photographer.
Just like other creative skills, photography also is best to have, along with any professional skills.
So, it's time to move from selfie-expert and to take photography as a useful hobby in your 20s. 
8. Martial Arts.
Having a fit body and actually being fit is a lot of different things.
You can hit the gym or skip it, more often, but you can not ignore the role of self-defense techniques.
Moreover, this is one of the best hobbies to pick up in your 20s as especially for girls.
So they can learn self-defense and improve their confidence in facing real-life challenges.
And, we don't need to inform you when you may need it, in the future.
But now, it's time to become a Karate-kid or Kung-fu-panda, Whatever you want to be, your choice only.
Also read: Why Using Positive Self-Talk Is So Important?
9. Learn new languages.
Probably you're thinking, what's the benefit of learning a new language, right?
Well, more than just having the skill to show off in your resume, knowing a new language also adds an extra rate to your personality, too. 
Out of several other benefits, the best one is, it helps you to sharpen your mind and improve memory power. 
10. Hiking.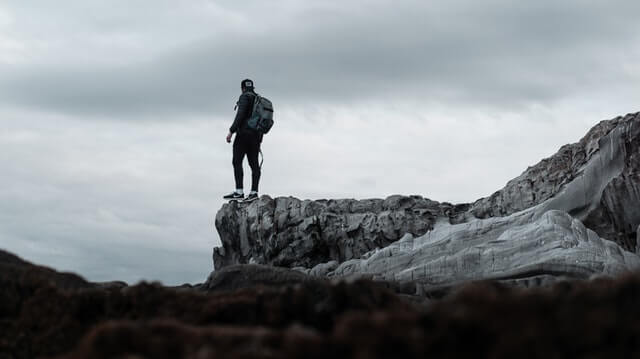 Your 20s are supposed to fill with fresh energies and adventurous memories, overall.
So, if you're spending a lot of time on phones and living a virtual life, then it's time to explore nature, too. 
Hiking is one of the best hobbies to pick up in your 20s, that helps your mind and body to feel free, equally.
More than that, it also improves your decision-making skill and focus, which you need in the future, as well. 
Also read: Best '29th Birthday' quotes for Instagram
11. Saving and Investing. (A Must-have hobby for couples in their 20s or 30s.)
Just like time management, money management is also an essential hobby to develop in your 20s.
It's better if you start saving and investing from these early years.
The earlier you start investing, the better it will be for your future. 
Instead of wasting earned income majorly on desires and wishes, start valuing your money right.
Start saving money for an emergency fund, plus also begin investing as early as you could.
Such useful hobbies are essential plus easy to take up in your 20s, when you're just starting, and probably not have a major responsibility, too. 
12. Get in Shape and Stay in Shape.
 
Whether you like working out or not, but as you move on from your 20s to 30s, getting fit becomes more crucial.
Plus, this one makes the perfect hobby for a couple in their 20s to take up, as it improves the chance of daily practice when someone is there to follow along. 
Indeed, you may feel that you don't need exercise or simply feel lazy at it.
But, routine exercise helps your body be active in real mean.
After all, you want to achieve every goal, and overcome every challenge in life, right?
So make sure you add the routine exercise in your bobby list if you are in your early, mid, or late 20s.
Also read: Things To Tell Yourself In The Mirror Everyday
13. Swimming. 
Well, this does not have to be a hobby alone, but a skill that you better have intact. 
The great thing about swimming is it's fun and also keeps your body fit and quite active.
Along with there are many benefits it has from relaxing your body to soothing your mind.
Moreover, it is an essential skill that almost everyone whether in their 20s or not must have to learn.
So, if you thought of learning swimming but haven't found time for it then… NOW it's time to taste the water. 
14. Get creative. And, Design your life along. 
Well, it doesn't have to do with a certain hobby. It's more about changing your perspective and going creative, anyways. 
Plus, it can be anything from the first time picking up a drawing pencil to learning music notes. Or can be a side-hustle to something that you decided you'll never do. 
And it does not necessarily have to involve any color and all, you can be creative with your regular lifestyle and the way you look at life.
Instead of wasting time on sleep, you can instead follow a routine when you have some time with yourself, and be you. 
Whatever you wish to write, draw, or create, just do it as a hobby on a regular basis. 
Take on the best hobbies in your 20s, something more like creative activities that will keep you busy and keep you from getting bored. 
Yes, you can start a blog, an Instagram page, a Youtube channel, or even a podcast. 
Over time, this creative work may lead you to your passion and may also earn you some good money that you can even earn in your regular job. 
It's your 20s, so just start doing whatever you like. Do something that you've never done before. 
And the ultimate purpose to have such creative hobbies in your 20s is to make your life more interesting, exciting, and fulfilling from these developing years. 
Because you are never going to explore your 20s again.  
Indeed, life is just too short to stay bored and stay stuck anymore.
Read next: IG Captions and Quotes About 20th Birthday
15. Playing any sport together with a couple or with friends. 
You might not be a fan of the gym, but sports are the best exercise overall. 
The best hobbies you can develop as a couple together are playing your favorite sports once a week or during the weekend.
In the open field or in your backyard, there are a large variety of games to play, including soccer, basketball, and tennis. 
Furthermore, after a long week at work, get together all your friends from school to play a game, that'll be lots of fun, too.
16. Home decor or improvements.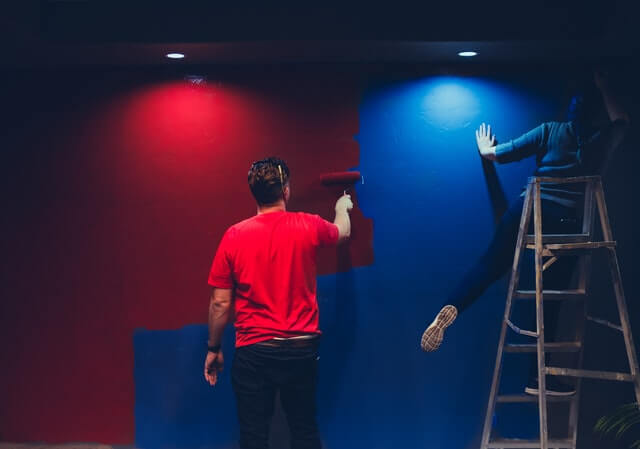 Such hobbies are so much helpful for couples in their 20s, who are on the way to becoming the homeowner for the first time.
Don't get confused by all the hard work and complex activities involved in constructing a house.
This hobby is more like keeping your house look and feel good, keeping it in a well and good condition. 
You may not be familiar with all the architect stuff, that's fine.
However, you can also educate yourself about interior decoration and home improvements. There are some online guides and YouTube tutorials that can be extremely helpful.
Read next: 78 IG Quotes and Captions about Interior Design and Home Decor
Good Hobbies for Women in Their 20s
Whether you are a working woman or a housewife, you need some good activities to relax.
Anytime when you feel bored, it's better to take on some good hobbies for women mostly when you're in your 20s.
17. Dancing
Well, dancing is the best exercise when you don't like to go to the gym. 
For those who are new to this, you can either sign up for some dance classes or start from home by watching online tutorials and videos. 
Additionally, dancing helps boost your confidence as well as keep you fit.
You may also involve family, friends, and your partner in this fun activity. 
18. Meditation
It's so important to relax after working so hard the entire day. 
Spend time with yourself, doing nothing or something you love.
Otherwise, you could also turn to mediation and mindfulness materials like podcasts. 
When you feel trapped in routine life, make meditation part of your routine. 
19. Yoga
When you feel stressed due to an overworked lifestyle, it's time for relaxation. 
If you prefer, practice yoga after work or every day in your free time. This helps you regain strength and mental clarity, lowering pressure. 
Yoga is an excellent hobby for women in their 20s to keep their bodies and minds in balance. 
Read next: Good Getting To Know You Questions To Ask
20. Make-up and personal care
Makeup is more than just looking good every time you go out. 
It's more about treating yourself well and boosting your confidence.
Take time to learn makeup tricks and tips to develop it as a personal skill. 
And, when you become an expert at this, you can also start your own YouTube channel or Instagram page. Plus, you can make extra more money. 
21. Regular walking or running.
A ten to fifteen-minute talk every evening is essential for everyone. 
If you enjoy running that's great. If you're limited to a garden area, take a walk instead. 
Make a healthy and fit lifestyle a priority.
From the 20s, you should start slowly with the walking hobbits and then improve it as you get used to it.
Read next: Powerful and Short Positive Affirmations
So, What hobbies are you going to try, next?
Whether you're in your early 20s, mid or late 20s, having the right set of hobbies is equally important at all.
And, why not the entire 20s is like a foundation of your upcoming life.
What you do and follow in your 20s, that side-by-side creating your future, along.
So, if you can set great goals, then make sure you're ready to put in great efforts, too.
And knowing which hobbies to pick up in your 20s, is just a single part of these training years.