Last updated on July 8th, 2022 at 06:14 am
In search of the perfect Instagram captions for pictures of yourself? Well, you don't have to look for them anymore.
As you're here, you get the ultimate list of smiling captions and quotes for your pictures and selfie posts. Such IG cations are all unique and the best ones to make your follower's day, too. 
Well, it doesn't matter whether you're an established Instagram profile or not, but having a good caption with a picture of yourself is a must. 
Plus, that not only makes your posts more engaging-worthy but also it leaves a good first impression to make others want to follow your profile, ultimately. 
Since it's difficult to come up with a caption for every selfie you take, this list of ready-made captions for selfies will save you a lot of time. 
In the next section, you will find some unique Instagram captions for pictures of yourself smiling. 
Depending on your mood and personality…
Here you will find the separate captions grouped according to present your message, style, and attitude, right away. 
First, let's start with some best Instagram captions for your smiling selfie that you can simply post to any of your pictures anyway.
If you don't know what to write in your picture that you're about to post, such are some good options. 
1. Smile, someone is waiting for it. 
2. When you cry, only you'll cry. Smile and the world will smile with you. 
3. What's the secret behind that smile, huh?
4. Baby, you don't need heavy make-up, your smile is enough. 
5. When you have 10 reasons to cry have 100 reasons to laugh at it. 
6. Life lesson #364: Smile because that's the best response to everything.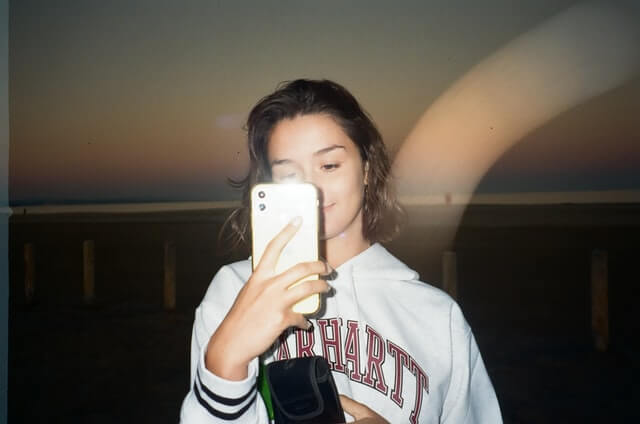 7. You have no idea but your smile gives them hope to live life to the fullest. 
8. Stop expecting anything from them, instead pass them a smile and leave. 
9. If something makes you feel happy about yourself and you even smile once while working on it, never please regret doing such things. 
10. Well, a smile may not have the power to change the world, but it has the power to change someone's perspective to the day. I think that's sufficient. 
11. When you know the answer, SMILE, when you don't know the answer: SMILE bigger. 
12. Every memory and lessons in life are there to keep you smiling and trying. Don't forget that.
13. Surround yourself with the people in life who want to see you smile more and get more successful. 
14. Just like you want to make your parents happy and proud of you, they expect to see you happy and safe always.
Also read: 99 Irony Quotes About Life That We Live In Right Now
Cute Captions for Pictures of Yourself Smiling
Have some enjoyable and cute captions for your picture that will make their (follower's) day, the same way it makes yours.
Don't forget to use the right one as per your mood and feeling at the moment. 
1. Hey you, the one who is reading this… I want you to smile and always keep it. 
2. Smile is the greatest weapon for the haters and jealous people. 
3. Don't look for joy and happiness anywhere else, it's already there, in YOU. 
4. When no one smiles around you, you have the opportunity to give them the one. 
5. Why are you so sad? Can I give you my smiles? I have plenty of them. 
6. Wake up with that idea in mind that someone good is going to happen today, so smile.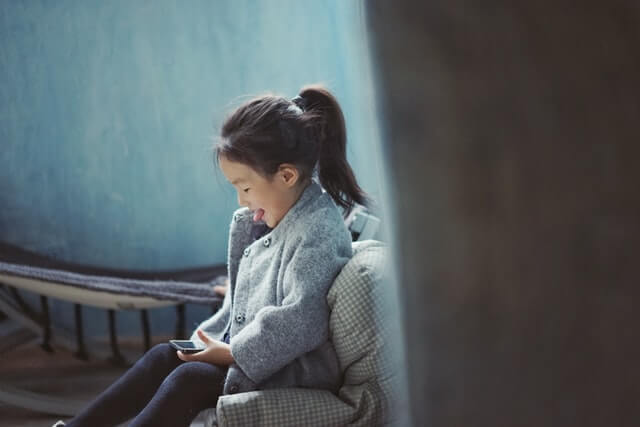 7. Your smile is already perfect and you don't need any filter for that.
8. That moment when you and your crush look at each other at the same time and smile, knowing that's going in there between you two.
9. Make sure your goals and smiles are intact.
10. Have that smile that makes someone feel like a home. 
11. Nope, your selfie isn't perfect. But, you are. 
12. Smile is the cheapest yet the best makeup option that many ignore. 
13. When you can smile alone, it makes you feel good about yourself.
14. The great thing about SMILES is you can share them with others, even if they are MILES away.
15. The most precious gift you can give to anyone is- Smile.
Also read: 36 Things To Tell Yourself In The Mirror Everyday
Funny Captions for Pictures of Yourself
Well, captions shouldn't have to be dull by any means. Want to give your post a unique look with its funny Instagram captions, then this is the list for you.
Consider copying these captions with your picture of yourself smiling and make them aware of the reason behind it. 
1. Smile at least to show that you brushed your teeth today. 
2. It's better to smile without reason than to cry or even laugh without reason. 
3. Let your teeth have some fresh air, and smile more often. 
4. When with a group, smile to see who's happy with you and who's jealous. 
5. Smile even if you wear a mask and no one can see it. Well, this time it's for you and not for others.
6. Hold on, It's not today's selfie, it's just for a testing purpose.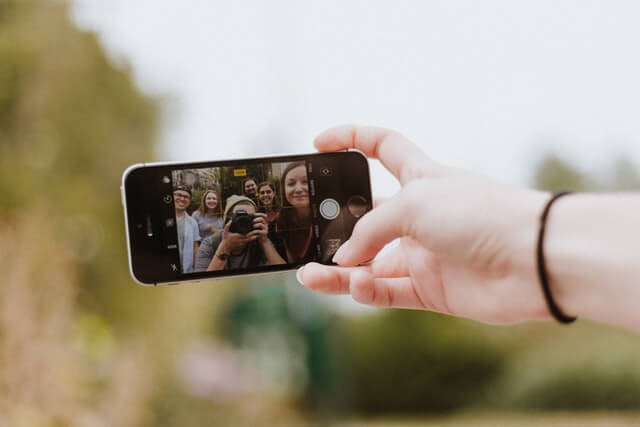 7. Whenever you smile at someone, make sure you smile to communicate and not to scare them. 
8. I don't know why but this picture of yourself makes me smile, so I posted it. Hope it will make you smile, too. 
9. When you win, smile. When you lose, laugh, instead.
10. There ain't the perfect smile, there's just a SMILE. 
11. Make sure to add 'smile' in your make-up kit. 
12. Smile every day, laugh on weekends. 
13. Make smiling a part of your routine and see the magic happen. 
14. Here, I'm waiting for that day when instead of using smiley emojis and we actually smile as we did before.
15. I want you to smile so hard, that your haters gonna cry.
Also read: Things To Do Alone At Night In Your Room & In Your Bed
Short Captions for Pictures of Yourself Smiling
Who says Instagram captions have to be such a long always. You can make a decent impression using the short one, too.
So here are some short captions for your selfie picture that make sense to use in your next IG posts. 
1. Look at these smiling faces!!
2. That's enough to make the day. 
3. Smile ON, Tension Gone. 
4. Make smiling a routine. 
5. When nothing works, Try smiling. 
6. Your smile matters.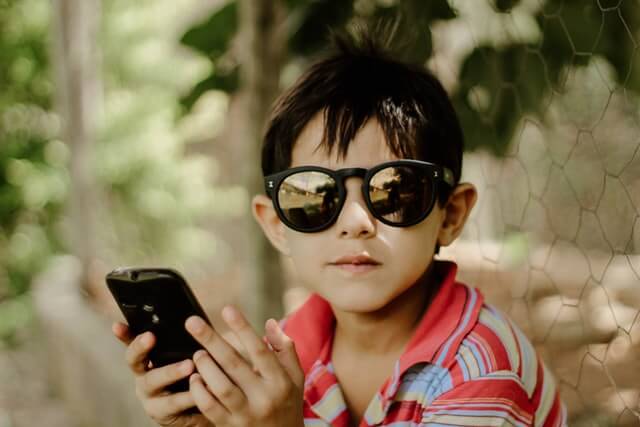 7. All you need is, Smile. 
8. Don't wait, get happy now. 
9. I think you forget to smile.
10. Damn, you got a pretty smile. 
11. Oh, that smile!!!
12. Smile, you're alive. 
13. When you give it, you get it instantly… A Smile. 
14. After smiling, I feel more confident.
15. Well, a smile is the second-best option.
16. Just smile at them, when they're laughing at you.
17. Do yourself a favor, Just smile.
18. You're here for nothing, but to enjoy. 
Also read: 48 Insta Caption & Short Quotes On Life Lessons
Good Quotes for Pictures of Yourself Smiling
Now let's take a look at some smiling quotes that you can also use to make the engaging post to the pictures of yourself. Such unique quotes are a perfect choice when you have no clues what to write as captions to the picture that is one click away from posting. 
1. When life gives you a chance to smile, make sure you do it. 
2. Never procrastinate on the important things, especially when it's about happiness and smiling. 
3. One smile is enough to turn two strangers into 'a best friend' or 'lifetime partner'.
4. When you can't fake it, smile at it. 
5. You are putting in a great effort, you just need to have patience and smile in the way. 
6. When there is no one around to laugh along, then smile at least.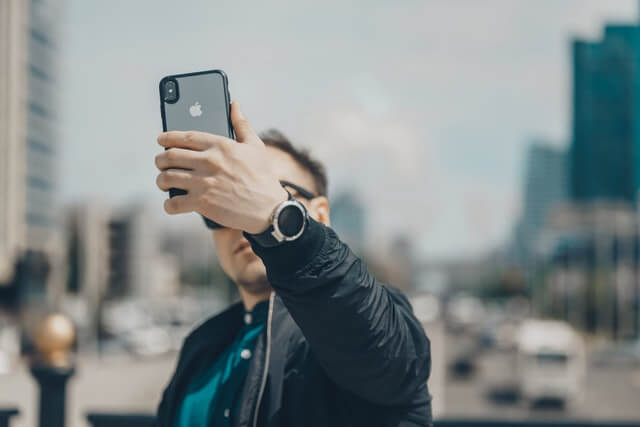 7. If you look closely at it, there is a reason to smile in everything. 
8. Be with someone and give them your smile when they're going through a tough time. 
9. Well, we have nothing to do about them except smiling at them. 
10. I don't know why but today I'm feeling more happy, alive, and excited than ever. Do you?
11. Well, I really hate selfies, it's only about ME. But, all I want is 'WE'. 
12. Smile not for others, but for yourself, first. 
13. Seriously, when you know the 'Art of smiling' you don't need anything else. 
14. Stop overthinking everything. Not everything is worth your time and attention. Sometimes it's a good idea to just smile and accept that. 
15. A smile makes the connection, a smile cures the frustration.
16. In the end, the moments you smile and enjoy a lot, matter.  
Also read: 102 Happiness Instagram Captions For Your Posts, Pictures & Selfies
Final thoughts: 
These are some best Smiley captions for pictures of yourself that you can add to your post and selfie before hitting the publish button.
We also hope that you get the perfect caption for your next selfies or pictures of yourself smiling. 
And, if we are succeeding to provide some good captions to follow along, then don't forget to subscribe to our blog. Because we plan to bring something helpful and exciting to you.
Stay happy and Seize every moment to Smile more.