Last updated on November 22nd, 2022 at 06:58 am
Here are some unique reflection quotes that can make you feel positive from within. Such quotes let you be aware of your true worth and help you become the one that you want to be. 
Looking for the ultimate source to stay inspired in life? 
Take a look in the mirror. This person gives you such inspiration like no one else can.  
If you reflect on yourself and ask yourself some right questions to learn more about yourself, such an approach shows your confidence in yourself. 
When no one understands your goals and purpose or believes you, you are the only hope. 
It is very important that you know your true worth if you want to feel inspired and confident during the process. You can do that by timely reflecting on yourself. 
With these great self-reflection quotes, we hope to give you that positive thinking to keep believing in yourself when times are tough for you. 
Unique Sel Reflection Quotes to Stay Positive
It's just your thinking and perspective that let you see the world as it is right now. Refer to some unique and good quotes on reflection that give you insights about yourself.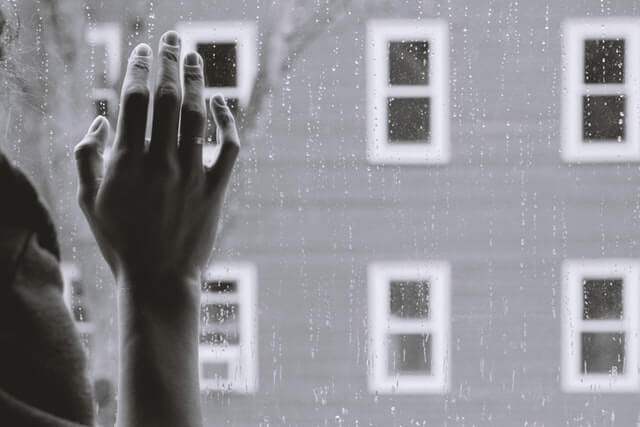 1. Every answer that you're looking for about yourself, is already in you. 
2. Try to take a closure look into yourself. You find what you want from life. 
3. Look to your past for lessons and set expectations for the future. 
4. Your heart always knows what it wants, it's the mind that creates the chaos. 
5. When you want self-improvement, make sure you follow the self-reflection first. 
6. You can definitely get everything you want for yourself, but you have to know exactly what you want. 
7. If you are an egoist and too proud of yourself, that means you don't know yourself. 
8. When you self-reflect right, you realize there was one opportunity, a new option, and a new you. 
9. Your life looks different when you change the way you look at it or to yourself.
Read next: 129 Short Positive Affirmations To Tell Yourself
Good Quote about Reflection of Yourself 
Any time you feel your life has no meaning or that you are about to lose yourself, you haven't looked inside yourself. The next reflection quotes will have the same message for you.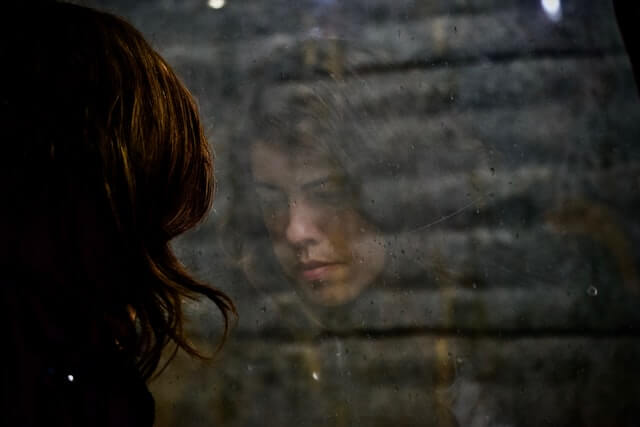 1. Every person in life comes to teach you by example, it's up to you which lesson you decide to take. 
2. While pursuing challenging goals, keep working hard and stay passionate. And, when you need strength to start over, follow self-reflection. 
3. I highly recommend you to spend time with yourself rather than expecting others to accept you. 
4. It's not that everything is good or bad, but it's your perspective, that's what you see. 
5. The past gives you lessons to live your life by, and the future gives you reasons to live. 
6. What you think, behave or talk about is the ultimate reflection of the person you are. 
7. Self-reflection is one of the things that you will never regret doing. But, the point is you do it at the right time. 
8. Without confidence, you can't move ahead anymore. But without hope in you, you are not able to take that first step. 
9. When others are against you, and you are alone, stay strong. When everyone is together and you are alone, reflect on yourself.
Read next: Why You Have No Direction In Life At 30?
Short Reflection Quotes about Life
Looking for straightforward and direct quotes about reflection? This list covers some short and meaningful quotes to learn more about yourself and your approach to life.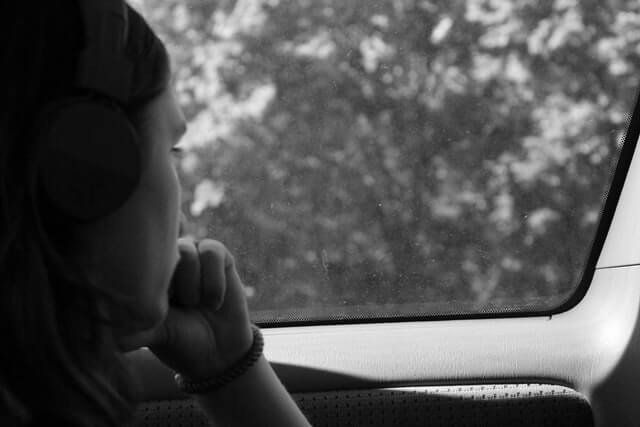 1. When you know yourself, you no longer try to impress others. 
2. Know your worth and never give it away that easy for anyone. 
3. Anytime you don't know who to ask for help, try asking yourself. 
4. No one can support you the way you can, remember that. 
5. Be more reflective if you want to be effective in the process of finding yourself. 
6. Sometimes you need to sit with yourself, think about yourself, and do nothing.
7. You are not what others expect you to be, you are the one who you have yet to reflect. 
8. Stop judging yourself, try self-reflecting. That's a slow process but worth it. 
9. When no one understands you stop believing in them.
Read next: Self Love & Self Care Instagram Captions
Mirror and Water Reflection Quotes
Water and mirrors indeed reflect things as they are. But they also show you what you want to see. Here are some reflection quotes to help change your perception of the world, the way you see it.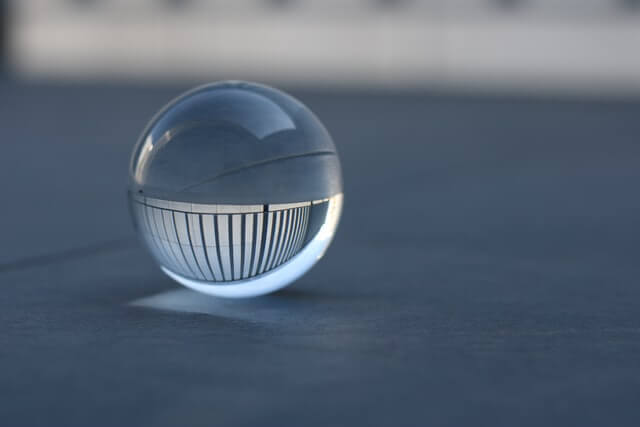 1. The mirror is the only device to see yourself while spending time with yourself is the way to look into yourself.
2. I hate looking into the mirror. It's not showing me what I need to see of myself. 
3. Don't just expect something to happen, you better move and change something. 
4. Self-reflection is more about finding something about yourself than getting lost in yourself.
5. The mirror is just showing the things as they are, but not how they should be. 
6. You can fix yourself with the help of a mirror. But, to fix your life you need to reflect on yourself.
7. To double the light you need to buy more candles or place a mirror there. 
8. Water and mirrors reflect the things in front of you. But your soul reflects what you are and where you want to be in life. 
9. I was unsure about where I was going in life, then I saw the reflection of myself in the mirror, water but more in my soul. 
Read next: When Someone Is Trying To Ruin Your Reputation
Best Self-reflection Quotes for Morning Motivation
Whether you are looking for some Monday morning reflection quotes or the Sunday self-reflection schedule, here are some best quotes on reflection for you.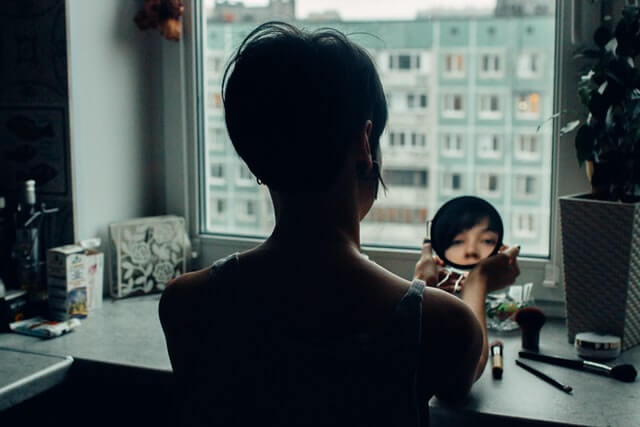 1. Take time to reflect on yourself and see what's in there for you.
2. Whatever you want to do in life, NOW is the perfect time to do it. 
3. Those who feel lost in life never search for themselves. 
4. Not every time dreams are there to scare you, sometimes they're to know you. 
5. To live your life happily and successfully, you need to reflect on yourself. 
6. Self-reflection is the way to get closer to your life purpose. 
7. Sometimes it's not about the world around you, it's sometimes about the world in you. 
8. Your present life situation is a reflection of what you felt and did in the past. So make sure you look in yourself and self-reflect to do the right thing in the future. 
9. Whatever you believe is the reflection of your thoughts. Whatever your thoughts are the reflection of the person you truly are. 
Read next: 78 Great One Step At A Time Quotes
If you are looking for some best reflection quotes to share on Instagram. Then here are some funny but to-the-point quotes that you want to read next.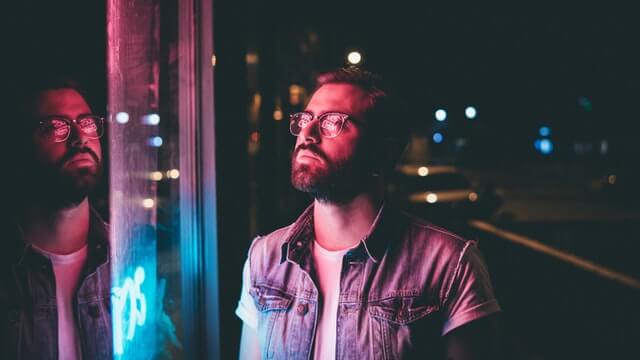 1. Knowing yourself is much more important than finding a partner for yourself. 
2. Forget about changing the world, first change the way you look at the world. 
3. When you reflect on yourself, you smile for two reasons either being a grateful person or finding that you're a crazy one. 
4. It's really hard to believe that you are with yourself so many times and still you are not happy with yourself. 
5. When you can't reflect on yourself, you tend to blame others for being better than you. 
6. Look into yourself to timely check where you want to be and where you are right now. 
7. When after trying everything your life seems the same, and not so changed, then you need to do self-reflection.
8. Practice self-reflection in life and see how lucky you can be at everything. 
9. Without reflection, your everyday life seems routine, dull, and on an auto-pilot. 
10. Don't blame others for not believing in you, they can't see what you can see in yourself.
11. You're not going to know your potential until you take a look into yourself.  
Read next: Positive Things To Tell Yourself In The Mirror Every Morning
Self-reflection Quotes for Leaders to Keep Going
In the search for the motivation to stay focused on your work? Now, here is a great list of reflections quotes that will help you in the process of making yourself.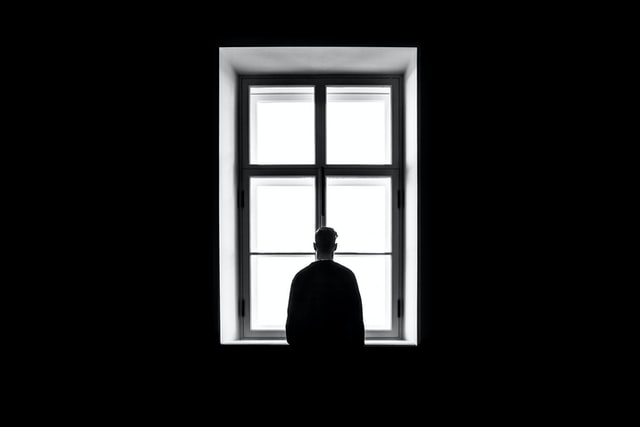 1. Many people learn many things from their leaders. While leaders learn many things for the first time from following self-reflection and being self-started. 
2. The more you self-reflect the more you get closer to where you should be now. 
3. Reflection is the way to look back so that your vision for the future appears much clearer.
4. Don't just let yourself move with the flow, timely reflect on yourself and divert the boat the way it needs to be. 
5. Sometimes you need to stop asking for others' suggestions and do what you believe that you can do the best way. 
6. Self-reflection is not about finding the faults and mistakes you made, but the path you need to choose. 
7. Whatever lessons you choose to take are not the only lessons, it's your reflection that allows you to see the message or sometimes ignore the one. 
8. If you see in yourself and that only reflects your failures, regrets, and challenges, that means you need to work upon yourself. 
9. No matter how great a leader or good teacher may be, students still learn from their reflections and the way they perceive things. 
10. May your entire week go on following others' dreams and needs. But at the weekend, make sure you take time to self-reflect. That's necessary. 
11. When you feel like you have no hope or any option for yourself then follow self-reflect and try to change yourself and the way you see it. 
12. Your life will be spent entirely in figuring out happiness and your true self when you don't stop and practice self-reflecting. 
Read next: 112 Happiness Quotes and Captions for Instagram
Final thoughts
We hope this unique set of reflection quotes about yourself helps you to find the light and give faith that you need right now. 
Do you have something to say about your self-reflection process or the favorite quotes that make you feel inspired from the list? Then let us know your views.  
Never give up exploring yourself, because you still have a lot to learn about yourself.