Last updated on December 21st, 2022 at 04:34 pm
Just reached your home after a romantic date with 'someone' special?
Don't rush to share the pics on Instagram. We have prepared the Best date night Instagram captions for you want to read first.
Here are some cute, funny, and romantic date quotes and captions that you can use in your posts to express this experience the 'perfect' way!
When you've been on a date or are preparing for one, you know how difficult it can be to decide which dress to wear or which restaurant to go to. 
Agreed, 'Dates' are amazing experiences, but there is a price to pay upfront. 
All of the anxiety and stress related to looking great and feeling great is normal in dating life.
Likewise, coming up with the perfect date night captions for your Instagram photos is not that simple. 
We all know that!  
Thus, in this article, we will share with you the most unique, special, and perfect dates quotes and captions for Instagram to make them the best moments of your life.
Further, if you want to make it more spicy and engaging, you better ask such deep and dirty would you rather questions for couples. 
It doesn't matter whether you're a first-time dater, it's your ninth one or you're a married couple who still likes to go on dates, this post covers some funny and good date captions for you all. 
Dinner Date Night Instagram Captions
It was the best restaurant, and the food was delicious as well. On top of that, you two look beautiful together. 
Do you want to make your post a little spicy like your chemistry? Then, use these good dinner date captions and quotes for yourself.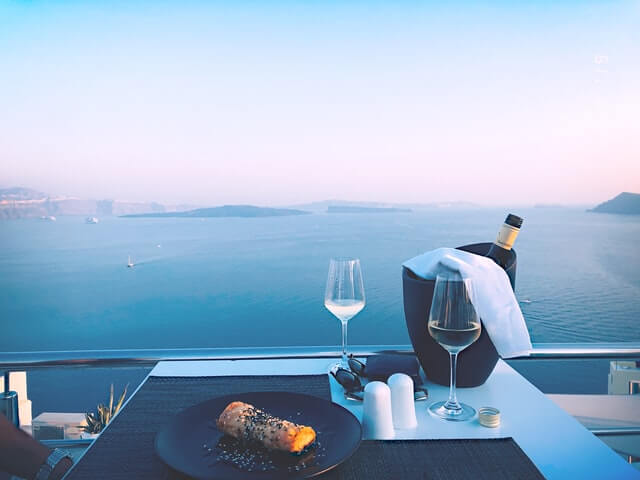 1. Every food is special when you have the right person to share it with. 
2. OMG! We both are foodies, never thought about that. 
3. Food is all good, but she looks more appealing to me. 
4. With someone like this, I'm happy to share my last slice of pizza. 
5. I realize now that food cannot be the only distraction!
6. I had the best sushi with the best person. Definitely, enjoyed both!
7. A person like that makes one almost forget to order dessert!
8. We wished that date would never end but forgot we were at a restaurant.
9. Common, it was our first date! But, thanks, the food saved us both!
10. If you can burp without a second thought, means you've had a successful date with them. 
11. So glad to know that she loves street foods, too. 
12. We have reached the point where we eat noodles at candlelight dinners at home. 
13. She doesn't expect much. Just a dinner date at her favorite restaurant. That's it!
14. When you share your feelings, then why can't the bills? Agree?
Looking for some tips on getting your tinder date fixed? Well, we have a helpful guide discussing the best tinder bios for men to get matches along with some tips to make a great dating profile via writing something meaningful and impressive. 
Good Date Night Captions and Quotes for Instagram
Fixing a date requires many things to be managed and handled at one time.
In fact, it is multitasking. So if you are going on your first date or with your partner, you want to take a look at this list. 
We've put together some good date captions and quotes that you can use to enhance the experience and express how lucky you feel to have such a caring, daring partner.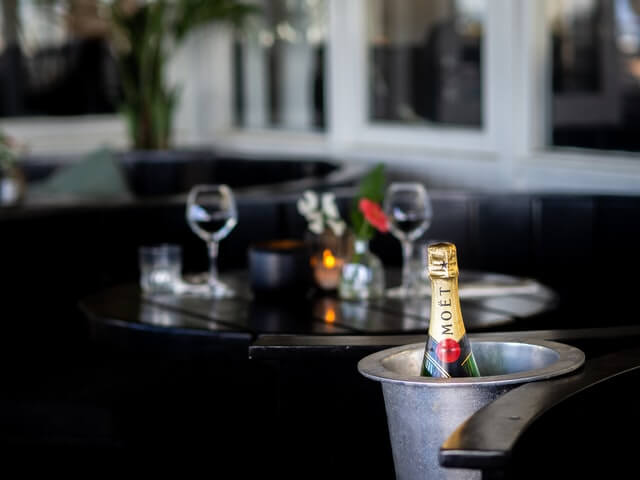 1. Little surprises always bring lifetime memories. 
2. Tonight's date plan is to cook together, eat together. 
3. Already fixed for life, now it's time to fix date number #194
4. Feeling so grateful for having such a great date in my life. 
5. Going on a date! Do you have any romantic movies to suggest?
6. I like being out and he loves being at home. Later, we end up on the rooftop!
7. With the right person and good food, you can feel like you're on vacation already. 
8. Date someone more interested in spending time together, than the menu!
9. He's the one who I prayed for! She's the one I never dreamed of!
10. Dating is more like an investment, invest it wisely or you might be in debt. 
11. I love date nights. They are always excited for the next one.
12. With the right person, you feel every meeting refreshing… just like your first date!
13. He brings me to my favorite restaurant and I wear his favorite dress. 
14. Don't just wait for the perfect date. Enjoy it like it's perfect already!
15. You must be so special when he happily shares his sushi with you. 
Read next: Romantic This or That Questions For Couples
Cute Date Night Instagram Captions for Your Selfies
Have you just come back from date night and still can't stop thinking about your partner?
So, here are some cute date night quotes and captions you might like. 
Such date options are enough to express your best feelings and greatest dating experiences with a dating partner. These are also unique ways of saying thank you for a great time together. 
1. The best date of my life is yet to come. This was just a milestone!
2. Dating a friend is hard. You can never keep it serious as you would as partners. 
3. She's into eating at home and I'm to dine out. We both decided to open a restaurant together. 
4. He fixed the date and I fixed the restaurant. It's a team effort, you know!
5. Whatever I eat with you or wherever I go, it becomes my favorite!
6. I would certainly regret this if have said no to this one. 
7. Happiness is knowing that your date is the same crazy as you are. 
8. Enjoyed every single second of this date, with a special someone!
9. Although it was a crowded restaurant, we kept our focus on each other. 
10. Other than friends you can't be yourself with anyone. Gladly, I found the other one. 
11. With the right person you learn how to love and how to make them feel special. 
12. Dating makes it so easy for you to keep impressing each other. It eliminates the third person who is most likely to interrupt and pull you down. 
13. The person is always the priority at the date table, not the food. 
14. Perfect dates are more about feeling it together than making it for the other one.
Searching for some inspiration to make your tinder profile 'PERFECT' enough? Check out this collection of funny tinder bios examples for girls that covers some examples and bio lines to get the 'match' you want to go on a date. 
Romantic Date Night Quotes and IG Captions
Dates are not limited to unmarried or dating partners only.
Getting out on a date is a great way to keep a relationship fresh like a new one. 
For the couples who are married or began dating recently, here are some romantic date quotes and captions to express their love in the best possible way.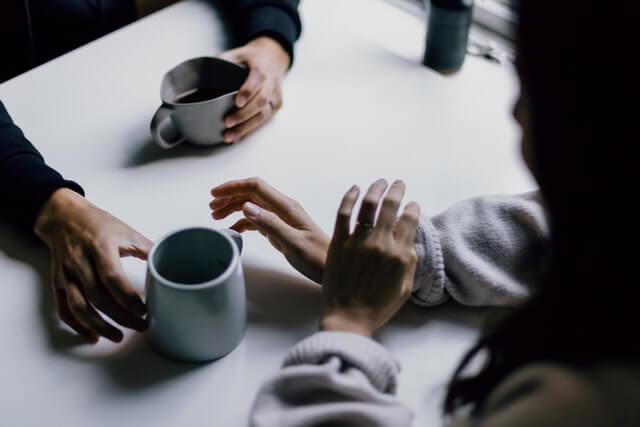 1. The simpler the diner is the more you can have eyes on each other. 
2. We are at a stage when we don't have to wear fancy outfits to impress others. 
3. The most romantic nights are the ones that are surprise-planned.
4. The more we date, the more I feel myself becoming a romantic person. 
5. It does not matter what the weather is, a date with you is a must. 
6. The only thing I hate about dating is the eating part. I find it quite tempting.
7. Whether it's a movie date, candlelight dinner date, or at the restaurant, we enjoy being together all alone, side by side. 
8. Whenever we are together, night or day, the date is already there. 
9. We don't fix dates. The date fixes us, all the time. 
10. Wow, she brought flowers for me and I bought chocolates for her. 
11. So much love that we can enjoy popcorn while watching boring news channels. 
12. All you need is to have someone to share your food and time with, like a date. 
13. Date someone who enjoys your company the way you enjoy theirs. 
14. Sorry friend no night out tonight. Because… it's a date night!
15. One of the sad parts about dating is that it ends faster. 
Read next: Good Bumble Bio Ideas for Guys
Funny Date Night Captions to Keep It As a Memorable Experience
Especially when it was your first date, you might recall some funny moments that made the date more memorable.
And for such an amazing date, here we have some right captions for you. 
Take a look at these funny date night captions for Instagram to share your awesome experience with a crazy dating partner just like you.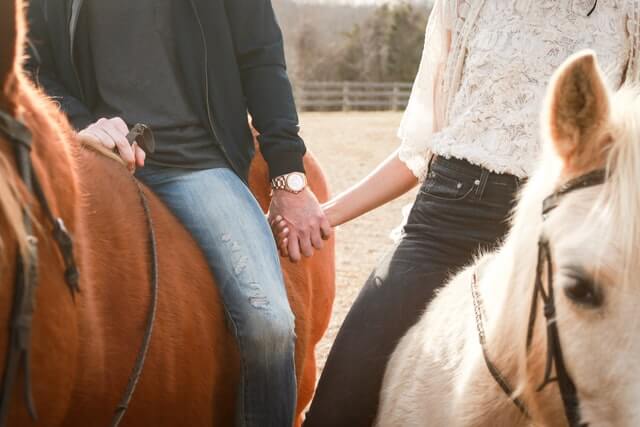 1. So glad to know that my date is not just funny but also tall, too. 
2. Everything was fine until she took a bite from my dish. 
3. Of course, I love you but the food is a bit hotter than you and we need to finish it first. 
4. From picnics to dates, I see myself as a grown man. 
5. A movie date, but neither we don't remember which movie we watched.
6. We are comfortable with each other that we go on dates with our pajamas on. 
7. I highly recommend not going to a costly hotel on a first date, ever. Invest wisely. 
8. Only idiots and boring people go on dates. Yeah, we are one of you all. 
9. From glasses of wine to bottles of wine and we become best friends. 
10. He is the one who laughed at my silly joke that my bestie couldn't. 
11. No matter how independent the girl is, she won't pay for the date. Remember!
12. With just the right date, you get to see how healthy and hygiene-conscious you can be. 
13. I know she's a genuine person to date. Because during texting, she used the whole YOU rather than just 'u'. 
14. You should never go on a date with someone you still have to impress.
If you're tired of using the same cheesy and boring pickup lines, we have something for you. Check out this article: best tinder opening lines for guys, that cover some funny, smooth, flirty, and dirty pick-up lines to impress your 'potential' date. 
Best Date Night Instagram Captions to Make Your Partner Feel Loved
Dating life is full of surprises and adventures.
And for such great memories and a lifetime experience, here are some short and meaningful Instagram captions about dating. 
Take a look at some of the best date quotes and captions for your next IG posts.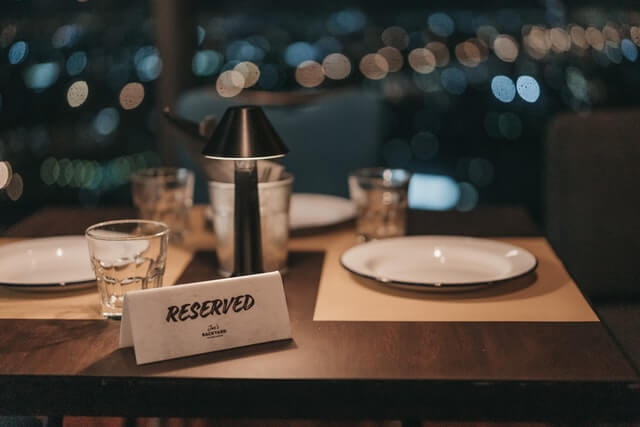 1. Those are great dates when you are more comfortable than just being attractive. 
2. Dates to us are like little savings for a marriage and a relationship. 
3. Here comes the most romantic date I have ever been on. 
4. Such a beautiful person and what a great time it was!
5. You definitely want to show more of this date!
6. There's nobody home let's date tonight. 
7. Of course, I'm serious about dates. When it's with you. 
8. On the perfect date night, you are about to forget your dating goals. 
9. This is the best date that I have always been dreaming of. 
10. Date with the right person and you never have to regret it. 
11. That date night when you just forget about the rest of the world. 
12. Well, dates never have to be costly, they have to be enjoyable. 
13. The weirdest dates are the ones where you laughed so much or not at all. 
14. Dating is preparing you both to handle each other as partners before getting married. 
Read next: Clever and Funny Bumble Bios for Girls
Married Date Night Quotes and Captions for Instagram
For those who are happily married and still go on a date with a partner to keep their relationship exciting day by day, here are the best couple date night IG captions. 
In this list, you will find some marriage date quotes and captions for your lifelong soulmate who makes your every day the best one, together.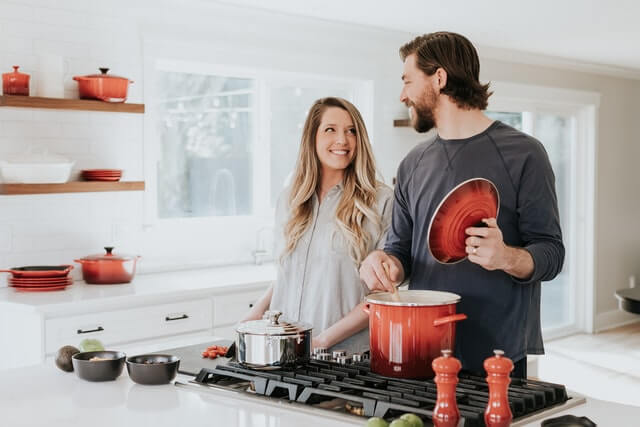 1. Please stop hoping. I have reserved this one for life. 
2. We fall in love with each other more, the more we go on dates. 
3. I have given up on love and dating. Then this one comes up. 
4. You can be envious or anything else. But, you cannot do anything more.
5. I confess that you are not the partner I wanted, but the one I need. 
6. No matter how frequently we go on dates, I love seeing you on the other side of the table. 
7. Kids are at school and parents are at home. Let's go on a date like an unmarried couple!
8. If you still remember your first date that means you've had a bunch of boring dates then after. 
9. I don't want to be your first date, I want to be your last one. 
10. Love and dating were never on our minds. We just enjoyed being with each other. 
11. I started to feel those vibes when we first met. Let's go on a date tonight!
12. Good thing is nothing is really changed after all these years.
13. With you I feel myself complete anyways. And that's why I chose you. 
14. I will never forget that time when you said yes and I started taking you to expensive restaurants.  
15. Even if you have kids who are about to date, you should still date your partner as if you are still yet to propose for marriage! 
Be ready with some of the best appropriate and best questions to ask on your first date that helps you to save this first-time meeting as an unforgettable experience for both of you. 
Final thoughts
We don't exactly know how your date went or will be!
But, as you enjoyed this post and kinda feel connected to such experiences, that means you'd have the best date ever. And that definitely makes us happy, too. 
Also, we are certain that you loved this collection of best date night Instagram captions and quotes for your pictures and selfie posts. 
Finally, when your date sees your posts with such unique and special dating captions, they take it more like a romantic message, making them feel more respected and admired.
Do you want to make your partner surprised and truly admired?
Then, we have recently written a great article about: different ways to say I LOVE YOU without those words to make it a genuine expression of your love. So, make sure to check this article, as it covers some creative approaches to expressing your feelings to your partner. 
With such 'special efforts' like this, your relationship feels more vibrant and alive. And, who knows, that may lead to more dates from now on. So, All The Best!