Last updated on November 4th, 2022 at 04:54 pm
After you match up, the next challenge for you is – what to talk about on tinder.
Don't worry even if this is your first tinder match.
We've got the best tinder topics (good, funny to deep level) that will help you avoid awkward silences and make your conversation more enjoyable, helping you reach your tinder goals.
What To Talk About On Tinder Chat (After Matched!)
The first impression is, of course, the last.
Even when you use tinder for friends with benefits, your first interaction is as much as important as to your suitors. 
It's the first few conversations on tinder are that help a person determine whether to stay in touch with you or move on to the next better match. 
So what you talk about in the connection-building stage is very crucial. 
The wrong topic and your text will be ignored completely. You don't want that to happen, do you? 
Hence,
Whatever the topic of conversation you plan to start, it needs to be intriguing, engaging, and positive for both to establish a more significant relationship.  
And yes, looks aren't everything, especially when the person is very terrible at picking a chat topic and maintaining a good conversation.  
So, if you don't want to ruin the chance of dating this person, or are serious about meeting your 'the one' on tinder, consider these interesting topics to talk about with your tinder match.
The following topics cover good, interesting, witty, and chatty topics that will keep both sides of the conversation involved and invested. 
Interesting Tinder Topics Of Conversation for Fun Chat
When you match, you two clearly show that you are attracted to each other by how you presented yourself via your tinder profile. 
Finally, the initial chat leads you to the goal of why you swiped right in the first place.
And whether it's to set up a date, to become friends, be in a serious relationship, or whatever else you desire, conversion is the way to all of it. 
We hope you achieve whatever your goals are with such tinder chat topics.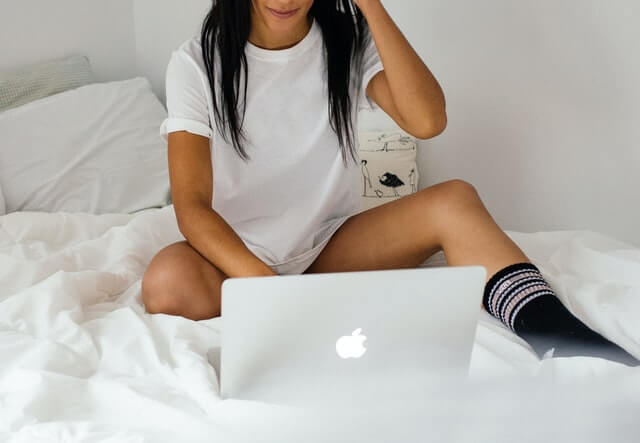 1. Get creative with your pickup lines.
It's worth using pick-up lines when they're both creative and funny.
They have probably heard the cheesy ones a lot and are now annoyed by them. 
Ain't got one? Then, we have a list of the best tinder opening lines for guys to keep the conversation started with your tinder match.
2. Be nice and compliment her or him. (Without overdoing it)
Everyone likes to hear compliments. And, it does work, that sounds genuine and as if you mean it.
Also, never compliment them like, 'you're beautiful' or 'looking handsome'.
Those are just regular and won't get you anywhere with your chat.
Of course, they're. Which is why you swiped right on each other's profiles. 
3. Pick something from their profile to talk about.
When you're not sure what to talk about a girl or guy on the first tinder chat, you haven't read their bio right. 
Re-read their bio, check what a girl put in her bio or what a guy has said about himself.
Voila, you now have your topic for the discussion.
4. Have some fun playing games during chat. 
An ice-breaker can initiate the conversation.
But, playing a fun and engaging game with your tinder date can help them feel more connected to you. 
You can also do some tricks, play games like- truth and dares, never I have ever, or look for 2 truths and a lie examples to learn more about one another playfully.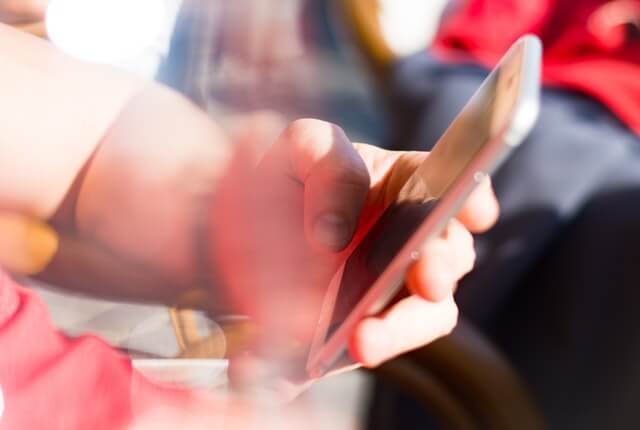 5. Talk about the pictures on their profile. 
It is their profile bio and especially the pictures they have that offer the chat topics to talk about after a match. 
Talk about the place in their picture, travel experiences of such a location, or ask which one you are chatting with if there are more than two people in their bio picture.
6. Let's find out what brings them on Tinder.
Indeed, a great topic to discuss with either a girl or a guy.
It will also provide you with more information on whether your goals are aligned or not. 
Also, share your tinder goal so that you can both move forward together.
Otherwise, you can end the conversation here and move on. 
Read next: Short Funny Tinder Bios for Guys that you can copy and paste to your profile. 
7. Know their favorite TV shows and movies.
This is the obvious topic to discuss. Talk about the show they're planning to binge-watch this weekend. 
Or what genres they prefer to watch on 'Netflix and chill'.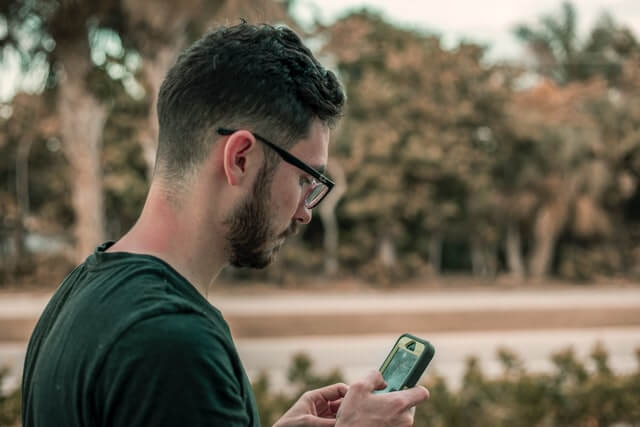 8. Talk about adventurous activities they've done or like to do. 
If you're interested in adventure-related topics, the chat will be fun.
Find out how they break free of their comfort zone or what adventurous trip they have taken other than a roller coaster ride.
Bring them along to some new activities you'd like to try – maybe on your first date. 
9. Check the type of match (or date) they are looking for.
They are also on Tinder, so they have some expectations from their match.
You can ask her to describe her ideal date and what she is looking forward to. 
And if you're serious about her, you get the direction to her heart. 
Well, You also want to improve the chance to meet your suitor with these Best OkCupid compatibility questions (with answers) to add to your profile. 
10. Discuss a current topic in the world today. 
No political debate, please. Unless they started it or you both support the same party.
There are a variety of tinder topics to choose from such as entertainment, sports, and fashion, but the crucial aspect is that the topic or news also captures their attention.
11. Exchange your vacation plans. 
On tinder, not everyone is interested in travel, as they show. 
Yet they may have some dream vacation plan that they want to take as an escape.
Then, talk about where you'd like to travel in the future and what your dream vacation would be like. 
12. Apply icebreakers and conversation starters. 
On Tinder, you're matched. Now it is time to ask good questions to get to know each other. 
After all, it's the right questions that bring you closure, letting you find something unique and special about your lifestyle and personality. 
When you are not sure what to ask, we have two articles for you: 
13. Chat about your interests and hobbies. 
Obviously, this is the default topic that is part of almost every conversation no matter whether it's on Tinder or an interview. 
But, your goal here to discuss this topic is to find the common interest that both of you share, helping you come closer.
14. Enjoy fun topics and a good laugh together.
It's the laughter that keeps you interested in one another.
Make sure you never bore them with silly jokes and cheesy lines. 
Work on your humor and use fun stories or jokes to make them laugh and have a fun conversation.
Take a look at these funny and dirty knock-knock jokes to share.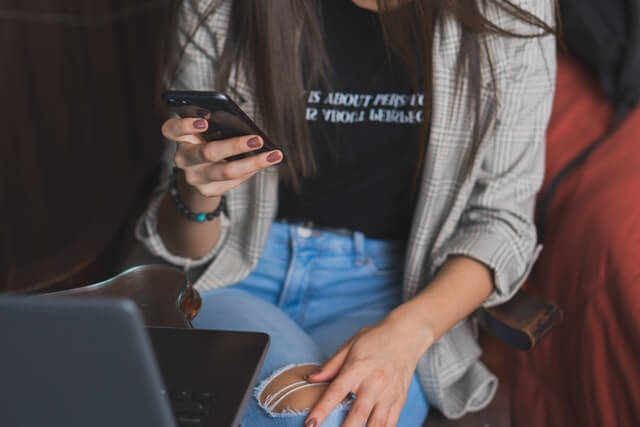 15. What are your passions and life's purpose? 
Find out if they are a creative person that has developed an interest in some art or a hobby that they enjoy?
When it comes to passion, the conversation cannot be one-sided. 
It's natural for everyone to talk about what they love, and this can seal the deal for you.
16. What are they doing with their lives?
You are not asking an interview question, but it shows that you are looking forward to learning more about them at a personal level. 
In the end, such tinder topics lead to nothing drab, but meaningful and good conversations.
Being on Tinder for a while, you probably know a couple of pickup lines that are simply the best to worst.
Share such experiences and ask them about their reaction.
We also have a dedicated list of chat-up lines that girls can use, so check it out.
18. Their views on dating and relationships. 
In the first conversation, you don't have to go any deeper. But, their thinking and views on relationships will help you in many ways to know them even better.
In that way, you can find out whether a person is really serious or just playing the tinder hookup game.
19. Ask what-if questions. 
The most interesting and creative conversations take place when a hypothetical question is asked, such as "what if". Through their answers, you can learn about how creative and fast they think about life, about themselves.  
Also, refer to our list of what-if- questions to ask. 
20. Ask If you could type questions. 
Put them in any scenario or fantasy they can imagine and see how they respond.
This shows what kind of person they can be, what kind of thinking they have, and how crazy their thoughts can be. 
Refer to this collection of If you could question for couples.
21. Talk about how their day was. 
Ask them how their day at work went and what exciting tasks they have planned for today or tomorrow. 
Such a casual conversation may seem ordinary, but it shows the right approach to developing a connection with your tinder match.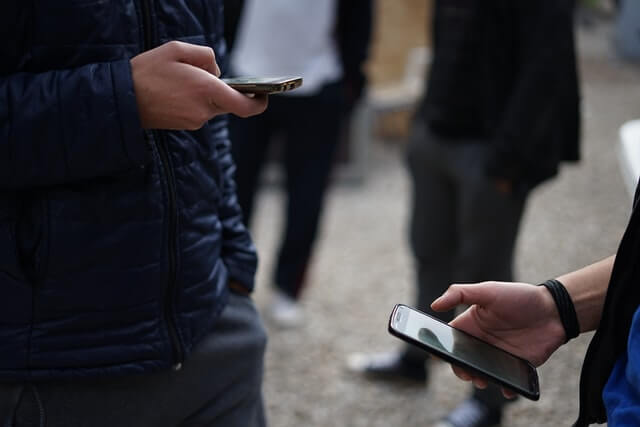 22. Best childhood memories. 
The experiences they have lived are stored in their minds as golden memories.
Or, it could be a life-changing experience that left a lasting impression on them. 
It's one of the tinder topics for conversation if you want to find out what makes them who they are now.
23. Ask what makes them unique and special. 
Of course, everyone is special and different from everyone in one way or another.
If you ask them what makes them special, they will find it with admiration.
Also, talk about funny pros and cons of dating me, for developing understanding. 
Boosting their confidence and making your tinder chat enjoyable, overall. 
24. What is the best use of 1 million dollars? 
If they won one million dollars in the lottery, ask them what they plan on doing with it. 
We're sure that this will bring about some fun conversation and some new ways that someone could waste (or invest) such money. 
25. Talk about career and work. 
When you're serious about your relationship and you want to know if the other person takes their life seriously, it's certainly not a boring topic to discuss. 
Who knows, you will discover that you share a passion for the same work and that could lead you to become a business partner first before a life partner. 
Read next: Best Bumble Bio Ideas for Girls
26. Favorite books or websites they visit to read something.
Although everyone says they love reading, not everyone can finish the book. 
And if they are truly bookworms, they might suggest some good books to read during their free time.
Anyway, this is a good tinder topic to talk about. 
27. The weekend plans.
Are they outdoorsy or do they want to stay at home and chat with you? What about some things to do on the weekend? 
Get them to tell you how they are going to spend the refreshing time of the week to declutter.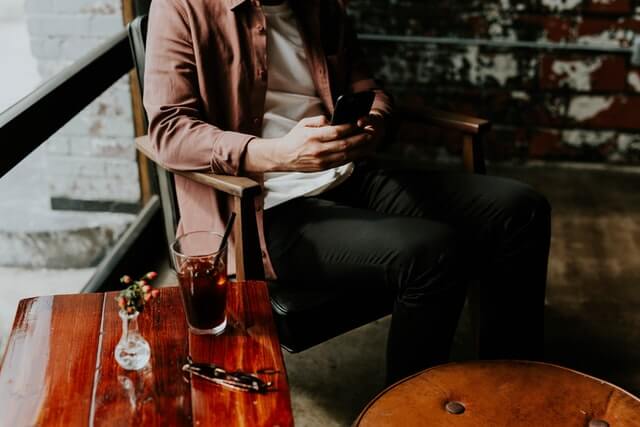 28. Favorite foods or restaurants.
You fix their menu on the first date based on what they love to eat, which makes it a worthwhile tinder topic to discuss while you're chatting with a girl you have a crush on. 
As a girl or a guy, if you'd like to surprise your future date on a first date, you can start learning such dishes based on the favorite foods they mention here.
29. Activities to pass the time after work.  
What else do they do in their free time besides making Instagram reels and watching YouTube videos? 
Are they growing a garden in their backyard or learning skills in their spare time?
It's indeed a chat-worthy topic on tinder. 
Make your dating profile stand apart following these: Dating Profiles 'About Me' Examples for any sites. 
30. Music, favorite bands, or singers.
Talk about what type of music they love. Additionally, you can ask who their favorite singer is or what band they are a diehard fan of. 
Music is an excellent topic for a tinder chat or a date to talk about with a girl or guy.
31. Hometown or Where they are originally from.
Their discussions about the hometown are always engaging, allowing you to get close.
Further, ask them to share something special about their hometown or what they miss here in this current place.
Or what places to visit if you plan to travel there. 
32. What are their favorite things? 
You can discuss a lot of things, from favorite memes, and emojis to most desired activities to do.  
You can also take a look at this article covering: 200 favorite things to ask someone, during the tinder chat or date.
33. Remind them of their schooldays. 
Ask them: Your high school life, what was it like? When you were in school, what were your greatest memories, and what did you dream about? 
Such a tinder topic like this leads to a meaningful discussion.
34. Talk about the kindest and cutest things ever done. 
No need to brag, but if there was any impactful work done by anyone, that's worth applauding.
Discuss the things they have done without expecting anything in return. 
Perhaps it was something done for the society or the strangers, that changed the entire perspective of life, a lot positively.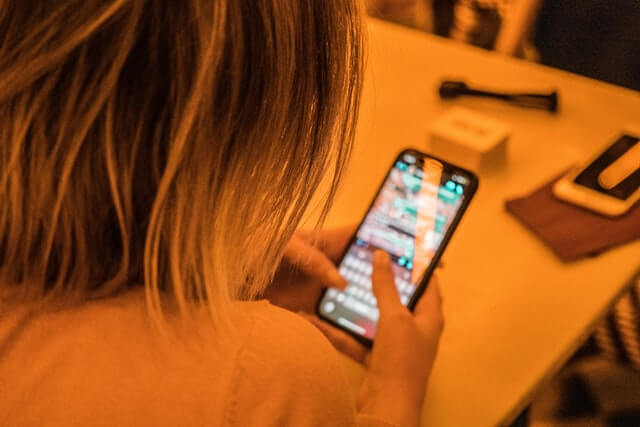 35. Identify your compatibility with 'This or That' questions. 
This or that questions are two choice questions that help know each other's personalities and choices in life.
And yes, you can chat about it as a compatibility test with the tinder match. 
You want to check this: Deep This or That Questions List.
36. How they spend the given 24 hours. 
This good topic makes for an engaging conversation starter with anyone you meet on Tinder.
This shows how they are handling life and if they are taking it seriously. 
The way they spend their time eventually helps you to decide if they are worth your time.
37. Biggest regrets in life.
Everyone wishes they had done something earlier in their lives.
Well, the intention to talk about your tinder match, is not to bring anyone down due to that failure, but to inspire each other instead. 
By sharing the same experience, you may get a second chance to fix a missed opportunity.
Or may find someone who is nowhere to inspire and encourage. 
38. Reveal what's your celebrity crush.
You want to know who your competitor is and the potential threat to your happy relationship or dating life.
It's fine, you're just sharing it as a fun tinder topic to chat about. 
Yes, you get some hints to surprise them by imitating their crush's style or song. 
39. Chat something about the future.
The futuristic conversations show a lot about the person you chat with on Tinder.
Discussing their plans or yours with them might lead to a good match if they take the conversations seriously. 
What they expect from their life and what they plan to do to settle somewhere in the future.
All can help you invest in a relationship the better way. 
Avoid using cheesy lines. Try these best hinge opening lines as the first message to your match.
40. Lessons from the lockdown lifestyle. 
Discuss each other's experiences of being home during the lockdown and what their life was like there. Yes, there must be some lifelong lesson they learn during this phase. 
You can learn a lot about someone by discussing such fresh topics on tinder. 
41. The secret meaning behind their name.
Do If you hear their name for the first time or why it seems so special when you say it, ask them. Also, share a story about your name and how you got it for a fun chat. 
You can talk more about the family name and history if you get into it.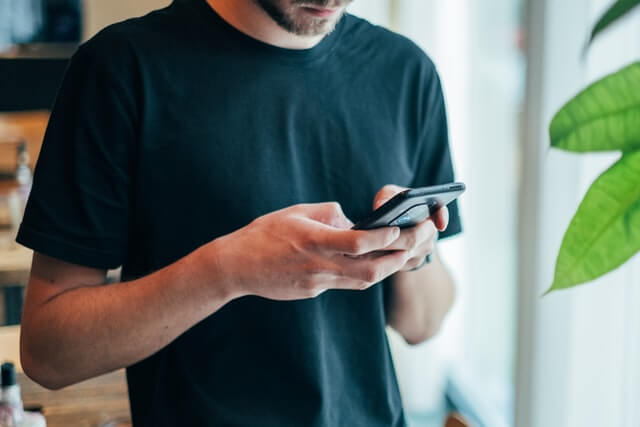 If you want to have a good time, this is one of the funny tinder topics to discuss.
You can ask if they have a backup for themselves or their partners. 
We are sure that this conversation will make it a humorous and memorable chat for you.
43. Talk about things they can't live without. 
Ask them what is something that means everything to them, aside from the mobile and the internet. 
Such questions are likely to yield an honest answer that allows you to learn more about your tinder match. And yes, you can surprise them in the future with it.
If you're into your match, you want to take them seriously for that better share some clever first messages on tinder to leave a good impression.
44. Greatest discovery in life. 
They can tell us about something they discovered in their life, whether it's their purpose or their biggest lesson. 
Chat with tinder match about what you and they found in life that completely changed their way of looking at life, is it any movie or their own life experience. 
45. What's on their bucket list?
This could be a yearly resolution they made or life goals they are after. 
These deep tinder topics are best discussed when both parties already have a good connection and a good understanding of one another.
46. Tinder dating experience so far. 
Talk about the worst tinder date they have been on or how they would rate a tinder as a dating app. 
Or are they using other dating apps such as hinge bumble or something else? If you usually have creative hinge prompts and answers in your profile, you can share them.
47. Something about their ex. 
It's not a good topic at all, and it's also not recommended to talk on the first date.
But, for fun purposes, you can make it a hilarious discussion. 
Chat over what makes them leave their ex, the good or bad things about them, or the mistake they never expected to return with the future date (from you).
48. Marriage and kids.
Of course, this one is a deep topic that you better talk about when you both have a great connection.
Also, when you both are interested in moving into a serious relationship.
Discuss their marriage plans and what kind of decorations they expect. 
Further, you can also discover the number of children they plan to have. You both enjoy this good tinder topic when you both seek a serious relationship.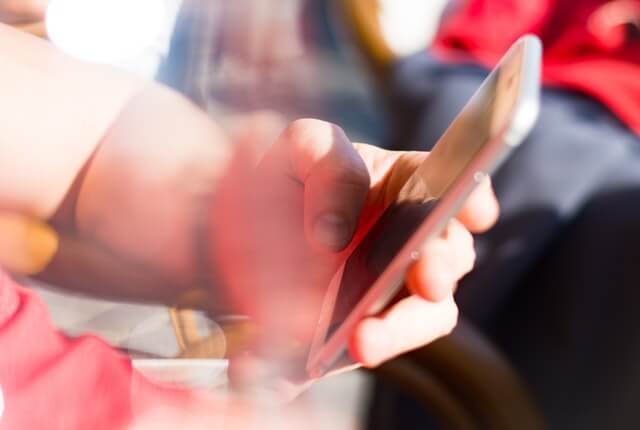 49. Openly ask for suggestions on- How to get them on a date. 
Before the date, ask them what they're expecting from you to make it a great one. 
Whether you need to achieve something or to earn their parents' approval, ask them what are your challenges to get them on the date table. It shows you're committed to a relationship.
How Do You Keep A Conversation Going on Tinder?
We are sure that with such tinder topics, you can engage them in a good conversation and fun chat with them.
When you ask questions or when they ask you, never rely on a simple yes or no answer.
Keep it brief and make it understandable. 
Even better, you can share your stories with it, and respect their choices. 
But, whatever you do, be original and express your honest nature, throughout from your tinder chat to date.
Show them that you have an interest in learning more about them before you go on a date. Make your conversation more meaningful by asking the right questions and selecting the right chat topics to discuss with your tinder match.
And, yes, the type of chat you had and how you make them feel so far, is what fixes a date. Don't forget that!