Last updated on September 6th, 2020 at 06:55 am
What career should I choose?
Which work is matching my personality?
If you are in your early career stage and worrying about taking a major career decision over which career is right for you, then this article is for you.
Once your study is over and you are about to take the next step towards career building, probably most people have the common question of mind over which career is best for them and what kinds of work they must focus on.
Career decisions in the early 20s become very crucial, as these are your developing years. And also, here you are settling your roots for your better future. A successful career brings you a bright future as well as inner fulfillment. And if you are making a decision without thinking about your interest and passion, then it can demotivate you later on,as well.
So in order to find "which career is best for me", you need to do some external research along with internal desires and interests, to find your career choice and growth aspect of such profession.
Here we are discussing the best ways to answer your question regarding what career to choose. Sharing some key points that help you to find the right career option for you, mainly from your personality.
Key points to consider while finding, What career is best for me?



Personality Feature
An Individual's personality plays a vital role in career decisions. Not every job is suitable for a particular personality. As per the work demands and nature of the job, a person has to be ready to adopt a personality and behavior change. In that case, dynamic personality one, can adjust oneself with so easily.
Whereas reserved personality stuck at some point. So better to ask yourself which kind of personality you are. If you are the one who can come up with creative ideas and kind of problem-solver, then find the field that give you such an opportunity to take routine decisions.
Also Read: How to Deal With Backstabbing Coworkers?
Leadership Ability
Leaders are not born, they are made. We all agree with that. And that also can be a key factor to decide what career is best for you. If you like to handle the team and manage the efforts in the right direction, then you can be a good team player and leader afterward.
Look for the opportunity, that you get a chance to handle the manpower in future. For that you need to be an expert in your own field first, you have to attain that expertise level to perform your leaders' responsibility better.
Related: Some of the Life Lessons Learned by 20s age
Individual Skills
While finding the answer to "which career is best for me", you also need to find which skill you are mastering. We all are gifted with personal traits and skills. All we need to do is to find those skills that we want to take to the next level, which means as a career option.

Look for your personality skills and ability that you want to spend more time in. Ask yourself which things you are good at. Not every person is blessed with a good voice, some of the others are well versed with the dancing as well. So opt for the career option understanding your personality itself.
Personal Belief
What person thinks and what they believe, also become the important factors to find which career is best for them. Depending on the person's thinking process, there are varied needs for individuals, at such professions.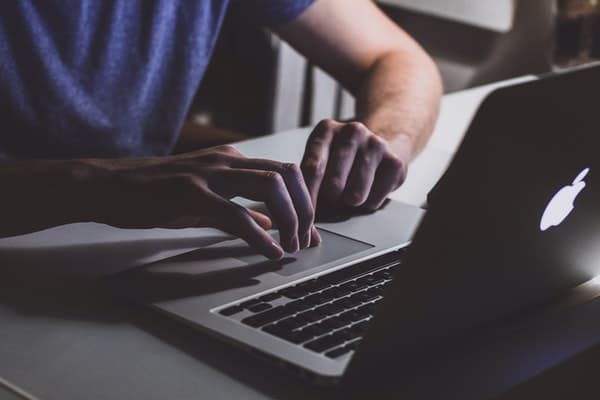 Individual principles and personal choice do matter when deciding the career choices. No anyone other than the person himself can answer the question for "what career is for me". Because it's personal thoughts and attitude that helps them to find which work they like to do.
Related: Regrets you may have in your 20s

Environment Surroundings
Geographical and environmental factors also matter when it comes to deciding which career is better for the person. It may happen that some rural areas and distant areas have no advanced technologies and facilities to do the work efficiently. In such a case, a person needs to find out if he is ready to move to another place for work or not.
Similarly, family conditions and responsibility also impact such members' career decisions. Before deciding, the fixed career, a person needs to look for his or her own family as well. After all, the career is not only for him, but also for the entire family as well.
Ambition
Job or business? Ask yourself what do you prefer, or what are your long term goals. If you are the one who wants to stick with one job for long and have a plan to do a job for earning fixed income, then a job is a better option there.
And if you are an entrepreneurial mindset, who always thinks about having your own business then look for the career opportunity and field in which you can strengthen your roots. Means to say you need to fix your base first, in order to achieve the massive success of the business later in life.
Related: Importance of role model in your 20s life

Opportunity plus Futuristic Career Scope

There is some career with a long term scope in the field, that profession will be in demand forever. Whereas there are some jobs or careers, in which the workers need to stay updated with the trends or else they need to move to other options.
Whenever deciding the career option, also look for which career having a long term scope and which skills help you in the future as well. You don't want to choose the career, which is fed away by the time and you have to start everything from scratch. So better to adopt a futuristic work approach while choosing the right career option.
Hobby and Passion
The most important thing about finding the right career for you, is you need to understand if your hobby can help you earn money? Or  Is your passion can be the career itself? Look for what you do in your free time, and find what things you are more fascinated about.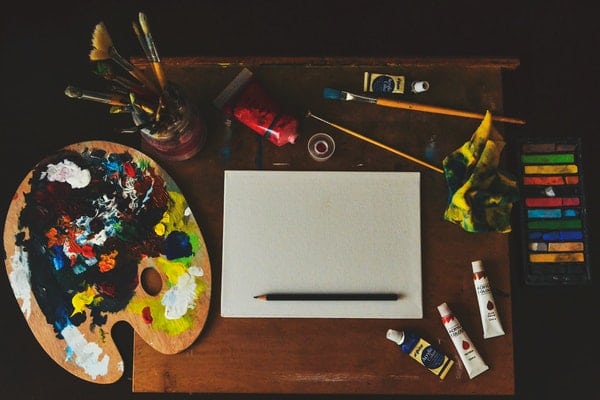 Find your passion, you have heard that many times. And that is actually correct, you need to do what you like to do. A thing you are passionate about will never let you lose anywhere. So better to find your passion and do the things that itself motivating you.
Related: What are the ways to improve work performance ?

Current Stages
If you are already taking the first step towards your career and trying several jobs right now, then evaluate your present performance. Look, What progress you are making. Ask yourself do you really enjoy the work you are doing. Check the chance of you, to keep doing that work.
Such a self-evaluation will help you to find the answer to which career is best for me. Rather than taking a first job or career as final, it's better to try with some other options. If you are not sure about your ultimate career choice, then make sure you have enough options tested first, to find the right one. As far as you learn, it's not that much bad to change the jobs too often.

Risk-taking Ability
No matter which career you choose, is it a job or business, government or private job. There is always a risk involved in every major-minor aspect. As a mature person, career demands to take the smart move in tough times. If you are the one who likes to take the risk and challenges, then opt for the career where you find the daily task as fun, and not a routine headache.
Ask yourself, what level of risk you are about to endure in your early career stage. As well as also look for future threats and risk you need to be ready to get ahead. Soley going after passion can be a risky decision, but the person who knows how to take calculated risks and with a backup plan can turn the problems into opportunities to grow. Find out, what is your career backup plan?
Related: Work From Home Benefits : Top 10 Reasons to start working Remotely

Closing thoughts

Career is a very important aspect of anyone's life. Every career option has its own pros and cons in every aspect. No career is a guarantee of success unless a person has self-confidence and something to do out-of-the-box.
Career decisions have to be taken with respect to own interest and passion. As those are the things that keep oneself going in hard times.
Without passion and active work interest, success becomes impossible.
But people who have a learning approach and interest to do something unique in their fields also open-up the new way for others, too.  Because success comes to those who never stop learning, and never stop improving. With this article all we want to inform you is, it has to be you and only you to answers: what career is best for me. After all, it's you who have to do it at every stage.