Interested in making your hinge profile stand out? Here, we have put together a list of best hinge prompt answers for guys. As well, we will be sharing some creative, clever, and funny hinge questions and great responses that will let your creativity shine through.
Despite being a dating platform, hinge allows you to present yourself more creatively.
The routine Tinder bio, status, taglines, and pick-up lines… all simply don't work here.
It's more about showing your creative side with the truly unique questions, that are known as Hinge Prompts. 
Thus, if you want to create an interactive, creative, and fun profile that girls fall in love with right away when they see it…
First of all, you need to look for the BEST hinge prompts to use on your profile. 
Because, 'Hinge' offers a variety of prompts for you to choose from, ranging from funny to creative questions to showcase your personality, in a unique manner. 
On a hinge, you attract the right connections based on your choice of prompts (questions) and their answers. 
Do you need some help coming up with some creative, funny, and perfect hinge answers?
Well, you're in luck, actually. Because here, we're about to share with you the best hinge prompts and answers that make an ideal fit for guys' profiles. 
Not only that, but we also provide the answers to the same prompts so you can create a profile girls can't resist but contact you beyond just liking and commenting. 
Best Hinge Prompt Answers For Guys
There are a number of best hinge prompts you can choose from.
But, when you want to impress a girl with your creativity and sharp thinking, picking the right questions (prompts, here) is a must.
So, here are some of the best hinge prompts for guys with great responses for the same.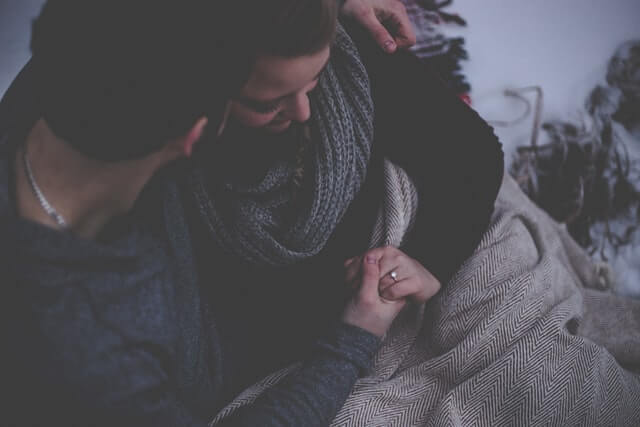 "A life goal of mine is…"
To get featured on Forbes. If not, then at least as a guest author on their site. 
To have a multi-source of income. 
Become the first millionaire in my family. 
"I'm a regular at…"
Saying your good morning to good night wishes, by call, not just text. 
Making someone's day, knowing they're going through had times. 
Sharing the most creative replies to how are you.
"Believe it or not, I…"
Have been single for my life and never in a dating game. 
Have never worked for anyone. 
Can watch my favorite show every day without getting bored. 
"The biggest risk I've taken is…"
Leaving the job after five years and started over in a new city. 
I tried to look cool in front of my crush, but failed miserably and would never be able to face her again.
Being on social media posting party pictures even knowing family is on the list. 
"Do you agree or disagree that…"
Harry porter's series is overrated. 
The Hobbit is the best trilogy of all time. 
In the same way that the dinosaurs' world ended, so will ours.
"Fact about me that surprises people is that…"
I have never been in a relationship before. 
I live with my parents. I'm the first one to own a house in our family. 
I started working at the age of fourteen. 
"How to pronounce my name…"
Anyway, but not as if you were calling your dog. 
As loudly enough so that your neighbor can hear it. 
It's your choice, do it whatever way you can. 
"I bet you can't…"
Ignore my profile. 
Stop yourself from loving me. 
Defeat me in chess. 
"I geek out on…"
Anything and everything about the Matrix trilogy. (Yeah, I'm that genius guy).
Marvel universe. I can help you understand the whole timeline of it. 
The numerology and the universe's secret signs. A crazy spiritual person, that's what I am.
Create a successful tinder profile, with some good tinder bios for guys having creative and funny ideas.
Funny Hinge Prompt Answers for Guys
A dating game should be fun and not full of boredom and ignorance.
You need to show your witty side to make a girl laugh and smile so you can enjoy your time together.
The following are the witty prompts, followed by some funniest hinge answers for guys.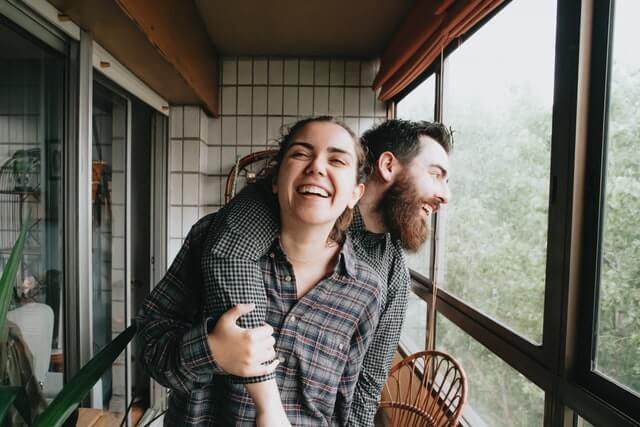 "I get along best with people who…"
Are not aliens. 
Enjoy the moments rather than taking selfies every time. 
Don't take the likes and comments on social media seriously. 
Neither likes dogs, not the cats. 
"A shower thought I recently had…"
What if world war three began right now. 
I need to change my Tinder profile ASAP. 
What if Thanos snapped his finger and wipe out the universe.
"I go crazy for…"
A kiss on the forehead. 
The morning coffee with a fresh idea in mind. 
A girl who is simply crazy as ex. 
"Weirdest gift I have given or received…"
An ear-machine. Because they thought it was my grandma's birthday. 
A box of large size strawberry flavor condoms. 
Chucky doll, from my bestie who knows I'm not a fan of horror movies. 
"Worst idea I've ever had…" 
Was bringing my mom on the first date.
Trying to convince my ex that everything will be alright. 
Thinking that cutting your hair is easy. 
Accepting every term and condition without even caring to read them. 
Saying everyone on dating sites that I'm here only for friendship. 
"Two truths and a lie…"
I'm the only non-vegetarian in my family. 
My friends from childhood are still my best friends. 
I don't know what the strawberry tastes like. 
I learned the guitar just to be on stage. 
Looking for some more ideas of the same? Read this article, that covers a list of Flirty Two Truths And A Lie Examples about Dating that you can add to your profile. 
"I'm weirdly attracted to…"
Girls who are not from my country. 
Girls with messy hair and wearing glasses. 
Girls with high above 5'8", even if I'm short than that. 
"I'll know it's time to delete Hinge when…"
We finally have each others' numbers on the phone. 
I found out that the girl I dream to date one day, is already married. 
I don't know how hinge prompts work. 
"My biggest date fail…"
Going on a blind date after chatting for two months and finding it was my ex. 
She brings her girlfriend on our date and both are there just for friendship. 
While multiple dating, I found that I've been dating her two sisters, too. 
I Relaxed a girl after furt, but then she came the loud one. And, everyone who heard turned to me.
Read next: Best Bumble Bio for Men
Creative Hinge Answers for Guys
Well, you want to come up with answers that are unique and special. Make it so impressive that any girl would fall in love with it immediately.
Consider these creative hinge prompt questions and responses to make your profile noticed.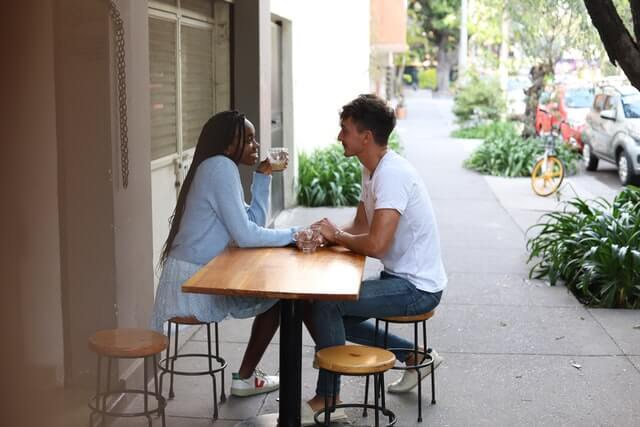 "My most irrational fear is…"
Going to find my girl out of space and get lost there. 
Trapped in the lift, with four overweighted guys.
Losing car keys inside the car. 
Seeing my crush married to a guy who is not as good-looking as I am. 
When the girl i married asks, how am I looking today? (After eight years of marriage)
Coming out of the swimming pool flaunting my abs, then noticed my undie floating on the water. 
"My simple pleasures…"
Having a girl who looks at me the way I look at her. 
Is become a person that my haters said I will never be. 
Being trapped in the elevator with my crush. 
"I recently discovered that…"
Nice guys like me end up being overlooked. 
I never feel bored watching Doraemon over and over again.
I'm more productive from 9 to 11 Am than the rest day. 
"One thing I'll never do again…"
Talking anything about the Game of Thrones, even though I know everything about that.
Go on a date without actually confirming she is the girl and not a random dude who just do such a thing for treats. 
Making judgments about anything without knowing.
Recommending my ex to anyone. 
"The dorkiest thing about me is…"
Standing in a queue for almost two hours and realized it was the wrong lane. 
Taking the dare to watch a scary movie in a theatre alone. 
Posted my diary online pretending it will be the best selling. 
"The one thing I'd love to know about you is…"
Your most amazing school memories. 
Whether you're allergic to touching or not.
You are the same girl as shown in your profile pic. (Fingers crossed) 
"The one thing you should know about me is…"
I'm a hustler and expect someone to grind along.
A kind emotional person and you have to take care of me like a kid. 
I like to eat with my hands. 
I don't know about your last guy, still, I'm better, though. 
"This year, I want to…"
Go abroad for the first time. Probably with someone or all alone. Wanna come? 
Meet someone who is exactly like me. 
Level up myself and be mature enough for the next life phase. 
Read next: Deep and Funny What If Questions
Clever Hinge Prompt Answers For Men
With long-term dating goals, it's best, to be honest, and upfront with your first impression.
Using some clever and direct hinge questions for guys, you can make your point very clearly. This way you show her how different you're from the other guys on a hinge. 
Such clever prompts and answers for men express the seriousness of the relationship, attracting like-minded girls, ultimately.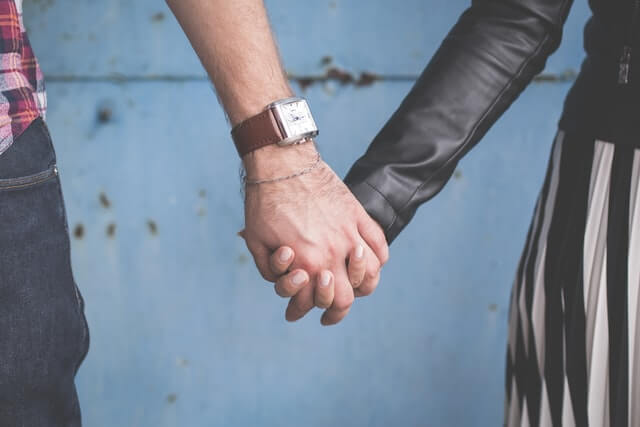 "Together, we could…"
Make the one of the best hinges matches ever have. 
Help each other to break our virginity. 
Spend your entire life with each other, and make our world the better. 
"How my mother would describe me…"
No refund policy. PLEASE!
By the way, he's honest, caring, and lovable. 
You can take him, but I'm not recommending him to a girl like you. 
"Typical Sunday…"
I prefer to spend in nature and outdoor, or anywhere but outside the town. 
Spending the whole day at the nearest park, alone. Because my dog loves that park. 
Wake up to make it the best Sunday, then end up wasting it worrying about the Monday.
"Unusual skills…"
Being anywhere on time, even leaving home ten minutes before the set time. 
Able to talk about any topic for at least five minutes straight. 
Start talking with a stranger and end up turning in to feel like a lasting friendship. 
"Never have I ever…"
Waited for the happy birthday song to complete. 
Created a profile on TikTok. 
Say I love you to anyone, not even in my dreams.
"My greatest strength…"
Tolerating the tough boss and still working for him for the last four years. 
Is to remain a virgin until I find the right person to make a move with. 
Being able to trust the universe and never stressed over it. 
"My mantra is…"
Become the better version of yourself. Every day, without fail. 
Just start, rather than waiting for the perfect time or any help. 
Stop complaining and be more adjustable with the situation.
"I'm the type of guy who…"
Never make you feel bored, alone, and overexcited.
Will order food from a restaurant when you don't want to cook. 
Makes you forget about your past and talk more about the future. 
Read next: Icebreaker Questions To Ask A Guy On Tinder
Remember: Hinge Prompts is Your 'About Me'. So, Answer them wisely.
In case, you do not know what to share in your dating profile and want to try something new, Hinge is a perfect platform for you. 
You will find the open-ended questions here, such as prompts for various examples and scenarios.
And, hinge prompts and answers are enough to show your personality and some glimpses into your life in the most effective manner. 
SO, such prompts are everything you got at first and last. 
Based on the guys' dating objective, we provided the right hinge prompts (questions) to be answered. 
Moreover, when you can't think of innovative responses to the same, you can use this list of best hinge prompt answers for guys. It includes everything you need in one place. 
Well, choosing the right hinge questions, is the first step. And, sharing the most creative, funniest, and best prompt answers is the next.
Be sure to be innovative, sincere, funny, and (Of, course) ORIGINAL… When answering such prompts.
In that way, you open the door to a future date. Which most likely leads to a lasting connection that allows you to close the dating game with the desired success.