Last updated on July 12th, 2023 at 04:56 pm
Want to highlight your 'unique' personality features more creatively or confidently? The following list of the best hinge prompt answers for girls will help you to achieve that goal.
Because it allows you to 'Be yourself'.
Further, this will improve the chances to find a suitable match on Hinge.
SUCCESS!!
In this best collection, you'll find good, funny, and clever prompts or questions that make sense for girls' hinge profiles.
Moreover, when you use it in your bio, you can leave a lasting impression. 
Hinge Profiles Prompts, And Answers For Girls
As opposed to other dating sites, 'Hinge' gives you a creative approach to building your dating profile.
It's not following standard dating profile bios, like- 'About Me'.
Here, you'll express your personality and lifestyle through its unique set of questions, called – "Hinge prompts". 
A hinge prompt (or questions) provides insight into a person's personality, nature, expectations, and best interests. 
So, if you're looking for a date or a serious relationship, choosing the right hinge question is the first condition.
To complete the profile, users have to select three questions to answer. 
Such questions could range from clever opinions, and individual expectations, to the funniest story of the person. 
Which itself works as the 'about me' section for hinge profiles. 
The purpose is to describe PROS and CONS of dating you, clearly.
Moreover, such unique answers can also trigger a conversation by simply liking and commenting on one of the prompts. 
On hinge, you'd like to meet the right type of guy, right?
Hence, in this post, we selected some of the best Hinge prompts and answers for girls that summarise their interests, personalities, and goals well, indeed.  
Well, this way your preferences, interests, and expectations become quite clear to your suitor. 
Because of that, you're more likely to meet the right person… more like a perfect match request on a hinge. 
Ready to get started??
Let's make an impressive hinge profile for girls with perfect prompts and responses. 
Good Hinge Prompts And Answers for Girls
Which topics to talk about with a guy is the next thing, but attracting the right match is the first.
In such a case, this list of good hinge profile prompts for girls will help you. 
To simplify the process, here are some appropriate hinge questions for girls and also perfect answers to the same to attract quality match requests.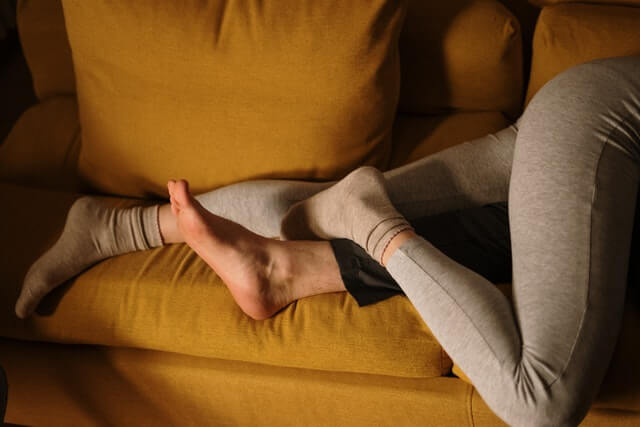 "I want someone who…"
Comes along with me whenever I ask to join, without a single question. 
Never break up with me after seeing me without make-up for the first time. 
Will spend the entire Sunday with me and not with his friends. 
Always helps me with cooking and chores without even having to ask.
"Dating me is like…"
Being on an adventurous roller-coaster ride where later you find out you peed yourself.
Surfing travel places online and calling yourself a traveler. 
Seeing yourself falling from a cliff than realizing you simply fell off your bed. 
Meeting someone from the 90s and talking about how awesome the old cartoon network shows were.
Well, this popular prompt could be answered in many ways, have these funny answers to 'Dating me is like', to make it witty or flirty for your match.
"I take pride in…"
Being eligible for getting extra credit from my bank. 
Making myself more different, approachable, and confident.
Working for myself and being independent at a very early stage. 
Driving a car that I bought on my income and cash payment.  
"A random fact I love is…"
Cats meow at no other cats, but towards humans. 
There is a lego bridge in Germany that is being used for transportation. 
Wizards do push-ups to communicate with other wizards, mostly threatening them not to come nearby.
Religious websites have more viruses than any other websites. Yes, way more than "those" sites.
To make your first chat refreshing, follow these Juicy tinder opening lines for girls to use on guys. 
"Don't hate me if I…"
Be a little more possessive when we're finally in a relationship.
Take the food from your plate on the very first date. 
Will not laugh at jokes that I can't understand or that aren't very funny. 
Start crying during the emotional scene in the movie. 
Tell you that I know nothing about soccer. 
"Green flags I look for are…"
How you treat yourself and your parents. 
How small and meaningful things you care to do for our relationship.
How excited you are to reply to my good morning and night wishes. 
If the food on the table is important or my plan for our future.  
"I won't shut up about…"
The greatest romantic movie of all time. 
My celebrity crush. You will get to know him later on. 
Things that I love as well as hate the most. 
Forgetting my birthday. (But, a precious gift can shut me up.)
"I'm convinced that…"
Your soulmate is waiting and searching for you somewhere. 
The average life span of any crush is just three months. (Crush facts)
Some scientists are working on a project to find a living space outside earth. 
Living in a joint family could be helpful for a healthy family. 
When a guy cries in front of you, that means he trusts you. 
Our relationship won't be boring like most others around. 
Are you also on Plenty of Fish? You might need these: Attractive & Cute POF Headlines For Females. 
Best Hinge Prompt Answers For Girls (Perfect Profile Questions)
There are lots of Hinge prompts to choose from. And each one has its unique purpose.
Want to know which are the right prompts as per your dating goal? 
So these are perfect hinge prompts and responses for girls, which can be used to set up a successful date with a fit partner.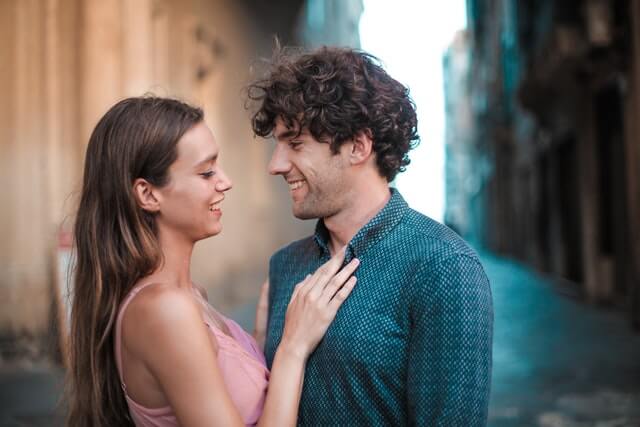 "I'll fall for you if…"
You compliment me by saying anything other than just "You're so beautiful".
You are honest about your likes-dislikes about your future partner from the first meeting. 
You can make my day, knowing I'm not feeling okay.
You don't rely on any pet to impress me. But, use your intelligence and charm.
You share your Wi-Fi password.
"I'll introduce you to my family if…"
You are worthy enough to meet my dad particularly.
You've introduced me to your family, first and foremost. 
We both are understandable and compatible for a good relationship. 
After our first date, you drop me at my home… Instead of taking me to yours.
"I'll know I've found the one when…"
When after meeting him I felt like I found my first crush again. 
I end up oversharing everything about myself because he's too cute. 
During the first meeting, it feels as if we know each other for years.
I never see any dull gestures from you… when I talk about things I feel passionate about. 
Make your profile impressive and special with such Tinder profile Bio Examples for Girls and Women.
"I'll pick the topic if you start the conversation…"
How to pat a pet? (Make sure you have a dog)
Game of Thrones/Harry porter/Lords of the rings or anything.
How to fall in love together at the same time.
So, Do you think this online dating can help you to meet the right life partner?
What makes friendship greater than the relationship?
"I'm the type of texter who…"
Knows how to secretly text in between important meetings.
Will never let you wait for hours after reading your text. 
Will mostly like to revert with at least one emoji. 
Make it hard for you to leave the chat. 
"Let's debate this topic…"
Arrange marriage vs Love marriage.
Why a girl should take the initiative in a relationship?
What if we two are the only last people on the earth.
The type of kiss perfectly describes 'true love'.
"Let's make sure we're on the same page about…"
No one can love you unconditionally as your parents could. 
Most web series are overrated and there's nothing new left for us. 
One should move out of their parent's house before 30.
Love creative things and actually have no problem visiting art galleries on Sunday. 
"The way to win me over is…"
You better lose yourself to me. 
To treat my parents as if they're your parents.
Showing me a mature, responsible, and confident nature. 
Put your phone on silent mode or just switched it off, when together. 
A promise of taking me to Paris on our honeymoon. 
Read next: 143 Creative Ways to Say I LOVE YOU
Funny Hinge Prompts Answers For Girls
If you want to embrace your creative side or expect a fun conversation with your future date, there are some witty hinge profile prompts.
Not only that but this funniest hinge prompt answers for girls can work as a great conversation starter on a hinge.
Use your wit here, if you want to make it fun chatting with a guy on a hinge.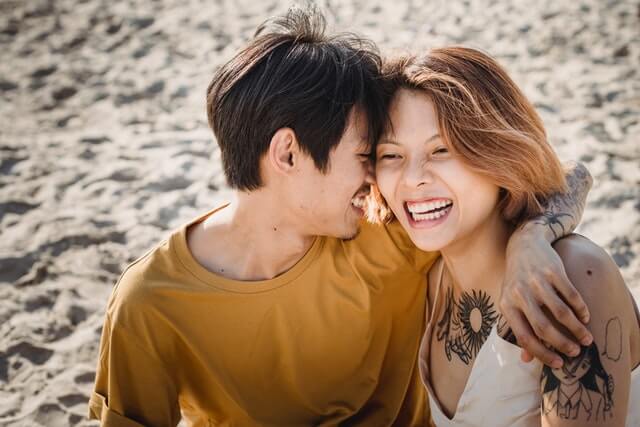 "I'm actually legitimately bad at…"
Taking any jokes on me seriously. 
Remain silent for at least three minutes.
Being on the time. So, keep that in mind when fixing our date. 
Keeping anything secret and private, even I promised.  
"We'll get along if…"
If you promise that whatever lottery you win, you give that to me. 
If you are the first one to apologize and take initiative to solve any fight. 
If you never take it personally, when I've not replied to your message instantly.
If you know how to handle or share backhanded compliments on looks, haircut, or personality.
"The award I should be nominated for…"
Having such a great level of patience to find that right one. 
Missing at least seven hundred chances to approach a crush. 
Ignoring marriage questions from family and relatives since I was 24. 
Coming late to almost every important and unimportant meeting.
When you're unsure what else you can say in your dating profile, read this article- What to Put in Bumble Bio (Ideas for Girls) to make an effective profile. 
"You should *not* go out with me if…"
You are on tinder, bumble, hinge, and any other dating site. 
You are not good enough to take jokes lightly. 
You are dating me just for experience or record purposes. 
"The best way to ask me out is by…"
Just using some hilarious pickup line. 
Skipping the initial talk and just booked a table for us. 
Showing me that you've deleted the hinge or any dating apps.
Informing me about 'the special couple discounts' at a nearby restaurant.
"The key to my heart is…"
Not a dog, cat, or any pet. But, a late-night talk. 
Unbreakable bond and mutual understanding. 
Not have to do anything stupid or big. Just, small little things to make me happy, that's it. 
Making dinner for us, when I come home tired after a long work day.
"The secret to getting to know me is…"
Actively listening, when I'm trying to say something. 
To ask the right type of questions. 
Having a good icebreaker, that is truly unique and not a cheesy one.
Be focused and try to be excited without being too hurried. 
"My ideal date from home is…"
You and me both together doing something for the first time, something adventurous. 
Doing some crazy shit that makes neighbors call cops for help. 
Helping one another escape the 9 to 5 hustle on perfect weekends. 
Ordering each other's favorite meal, and then eating it together while watching my favorite show.
Read next: Flirty Replies To Why Are You Single
Clever Hinge Prompt Answers For Girls
Ideally, you want either a guy who is serious about dating or a smart texter, Right? 
So, here are some clever prompts for girls that you can use on your profile.
This is perfect for telling something about yourself at a deeper level. 
The following genuine answers for females of the same prompt will reflect your personality, Boldly and clearly.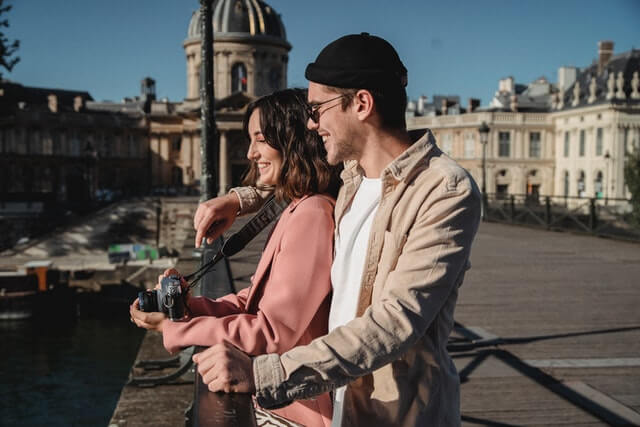 "Teach me something about…"
How to use hinge and any other dating app to land the right match. 
Playing any musical instruments. I always wanted to play it, but don't have the time.
How to have self-control when you're around your crush.  
"I know the best spot in town for…"
Having the perfect one-night stand. 
Stargazing and spending some time together, without anyone else. 
Escaping from routine life and enjoying the silence.
Someone who loves being alone or with someone special.
"What if I told you that…"
I still haven't gotten vaccinated. 
I am an alien from another planet. Here on earth, in search of love. 
I'm very picky about my match and especially my date. I just want the perfect.
I'm trying multiple dating. So might find me on other dating sites, too.
"The most spontaneous thing I've done…"
Going for a night out with friends and caught by parents in the same bar.
Ignored my high school crush just to stay focused on studying to get top ranks. 
Living the jobs every three months in my early career.
Passing gas and blaming my best friend for it.
"Two truths and a lie…"
I was born and raised in a distant village. 
So far, I've never watched a single web series ever. 
I'm still using the old phones with just a calling facility.  
Further, you better read this post: Two Truths And A Lie Examples for dating or casual chatting online. 
"We're the same type of weird if…"
If you let your pet sleep in your bed with you. 
You eat Oreos the same way they show in their commercial. 
You don't want to spend a penny for someone you don't love. 
In most cases, when you get to the fridge, you forget what you want to take out.
"You should leave a comment if…"
Do you seriously think that we can do something good together? 
Your intentions are very specific, more clear, and of the long term. 
If you understand the secret message behind what I'm trying to say, here. 
You've something funny and flirty to say without hurting my ego. 
"The hallmark of a good relationship is…"
How deeply they are invested in one another. 
How passionate and excited their relationship is.
Being true to each other, no matter how both are imperfect or weird in each other's eyes.
They respect and love each other, showing it by doing little things every day. 
How long do they remember and celebrate their first meeting, first date, first kiss, and every 'first thing' together. 
Read next: Perfect Questions To Ask A Guy On Tinder
Why Hinge Prompts Are Actually Better Than Regular 'About Me' Dating Profiles?
It's because none of them feels the same. Not standard… and Definitely not boring. 
If you are not a fan of writing the typical dating bios like tinder, the hinge prompts are for you.
They don't reveal too much about you, that's the one benefit. 
In addition, they allow you to introduce yourself in the most creative to cleverest way. 
Well, the shared list of the best hinge prompt answers for girls is a perfect way to let your potential date know about your interest and expectations upfront.
These selected prompts are appropriate for the girls' dating goals.
If you're unsure which hinge prompt to use, you can use this list we presented here.
And, the thing to note is, by answering such hinge prompts allows a guy to get a better sense of your profile and personality. 
With direct and clever prompt answers like that, you let guys decide whether he is the right match for you or not.
Yes, it's your selection of the right profile prompt and answers that make a guy decide whether he should send you a connection request or not.
Overall, the good hinge questions and their creative responses bring you a perfect match whose dating goal perfectly aligns with yours.  
To attract a quality connection, make sure you choose the right hinge prompts and answers for your profile.
Because, how you present yourself is actually way more important than, How attractive or hot you look in your profile picture. Agree??